While Winter does pose its challenges when it comes to running outdoors, when you have the kind of sights Australia offers, there really is no excuse for not lacing up and putting one foot in front of another. From coastal shorelines to mountain ranges and bushland trails, whatever your running fantasy, we're certain Australia can deliver. 
With Global Running Day taking place this November 7, we're looking to the running routes that promise something special – regardless of the weather, your pace, or the distance travelled. 
To help you get the most out of 2021's Global Running Day, we spoke to Ben Lucas, director of Flow Athletic and founder of Sofa to Surf, to hear his favourite spots to run in Sydney. If there's anyone who knows the best-kept secrets the city has to offer when it comes to running routes that promise iconic views and a coastal breeze, it's Ben. As he says, "If you want to give running a go, I highly recommend you check them out."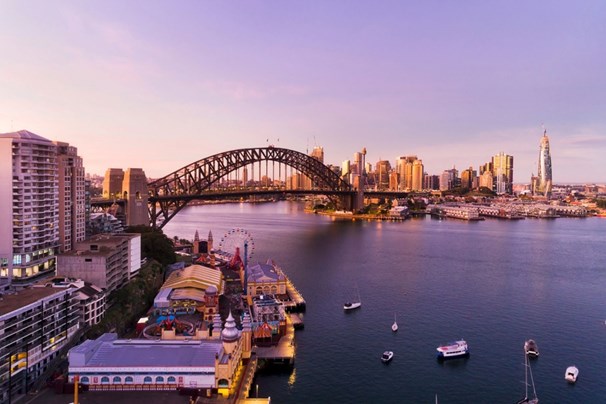 Barangaroo Reserve through to the Domain/Mrs Macquaries Chair
This is a beautiful running track if you are located near the city that takes you past the harbour, the boats, the skyscrapers, the Sydney Opera House and then into the Domain park. Depending on which way you run you may also get to see the Botanical Gardens and run past the Art Gallery of NSW which is beautiful.
Shutterstock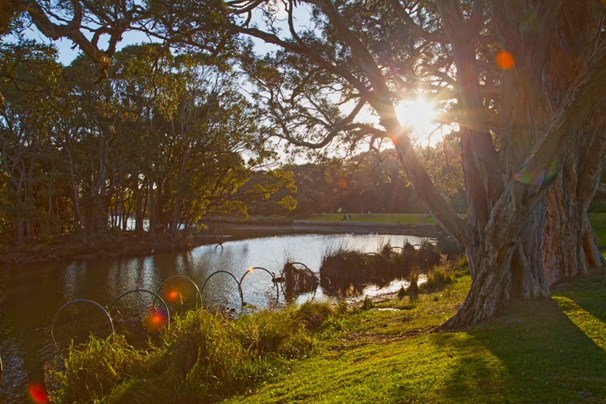 Centennial Park
Centennial park is a nice easy run that is in a loop and is quite flat. The path is surrounded by trees, there is often a lot of activity happening in the area such as horse riding, cycling, even sometimes sporting matches that you can watch as you run and all in all it is a very beautiful and peaceful place to run. The loop is around 4km so you can just keep running until you get tired.
Shutterstock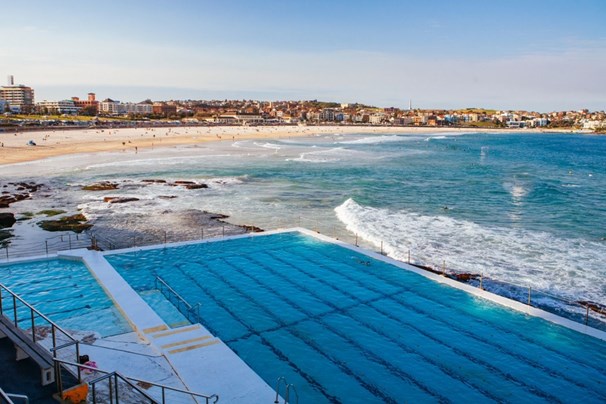 Bondi to Bronte
Bondi to Bronte is one of the most famous walks/runs in Sydney, but in Summer it is packed so unless you are getting up at 6am to run, it is not always the most peaceful track. Winter however is another story. You can often get a fairly clear run. The beauty of this track is that the views are incredible, there are stairs so you have some variety, if you want to run further than Bronte you can and there are cafes all along the way so you can always stop for coffee and then head back.
Shutterstock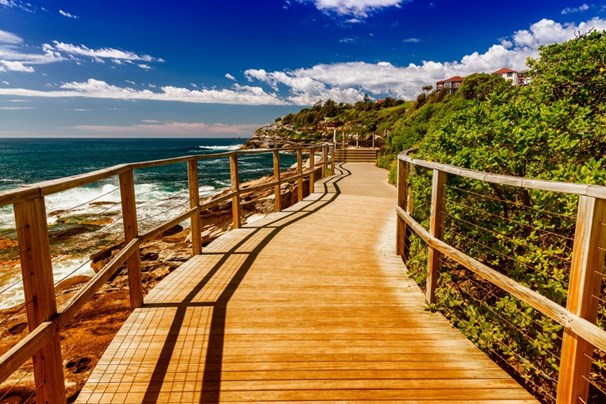 Maroubra to Malabar
Another beautiful run along the coast, this area often has whale and dolphin sightings in winter and it is also often a lot quieter than the Bondi to Bronte run even though it is more or less on the same track. There are also some trails by Boora Point where you can stop to check out the view before ending up oil Malabar.
Shutterstock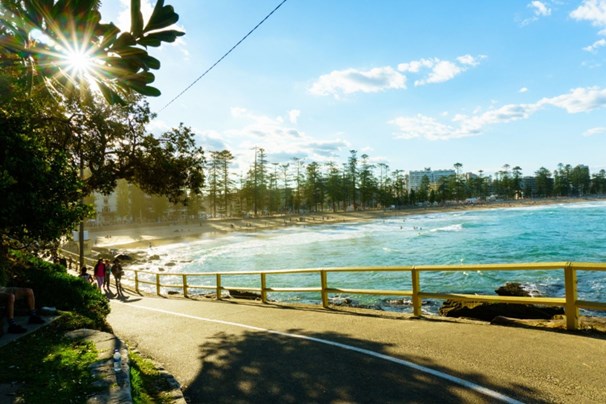 Manly to The Spit
This is an incredible run that is well worth doing. When you leave from Manly you can run along the West Esplanade, onto the Fairlight Walk and then around towards the track. Then the run itself more or less goes into the bush with a few secret beaches along the way. Around 10km later you will reach The Spit where you will find picnic spots, cafes, restaurants and lots of beautiful boats to look at.
Shutterstock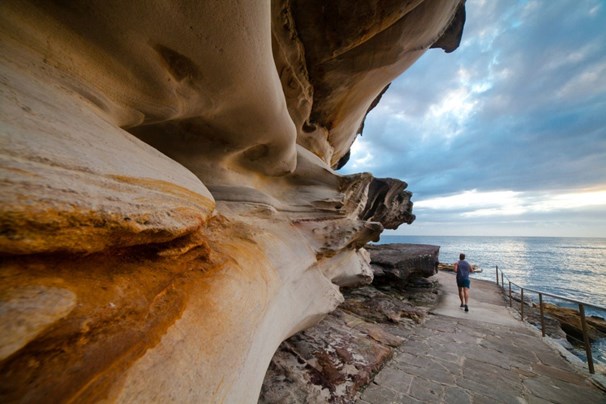 The Bay Run
The Bay Run even has its own annual event and it is one of the most famous tracks for this who live in the Inner West. This route is never more than around 20 metres away from the water and it is separate from road traffic which is a win as you won't be disrupted by cars. It is a loop so again you can run around it until you get tired and are ready to stop.
Shutterstock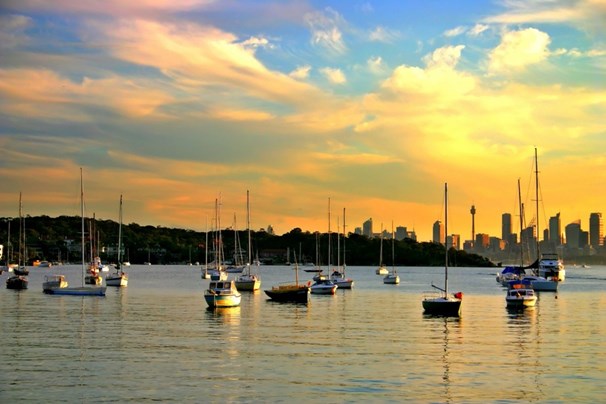 Rose Bay to Watsons Bay
The famous Hermitage Foreshore Walk is located at the northern end of Rose Bay, and while it is not the easiest terrain to run on as it has a combination or stairs and uneven rocks, it is well worth it as you will be rewarded with a handful of hidden beaches, being able to check out a handful of very expensive houses before ending up at the beautiful Watsons Bay.
Shutterstock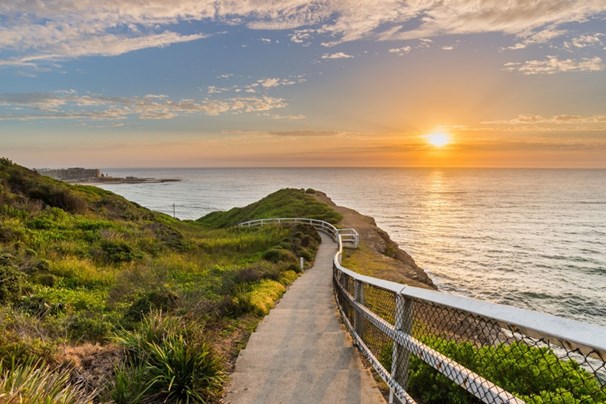 Brighton Le Sands across Cooks River
I like this track because not only does it run by the beaches and the Cooks River, but it is also interesting as you can watch planes take off and land as you go. I like it because it is different.
Shutterstock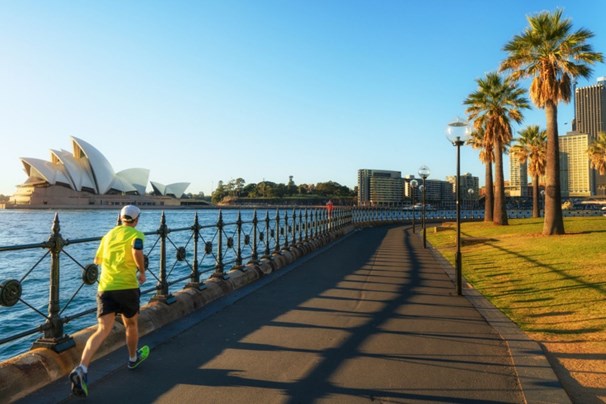 The Rocks, The Harbour Bridge, The City to the Eastern Suburbs
There are few times where you can run the streets of The Rocks, The Harbour Bridge, the City and the Eastern Suburbs without cars forcing you to stop and that is why running season and running events are so magical.
My top picks in Sydney are:
Real Insurance Sydney Harbour 10K/5K which is a beautiful run along The Rocks on July 25. It is a certified flat course and there are 5K and 10K options. It is great for families, social runners and first time runners. It is also good for people wanting to practise for longer distanced events coming up later in the year.
City 2 Surf happens in August and is the time that everyone starts getting excited for Spring and beach season again. It starts in the City, you run up to Vaucluse and then loop around and end up in Bondi. This one is a great run that does have some hills to challenge you. It is around 14km and afterwards Bondi just goes wild with celebrations.
Blackmores Sydney Running Festival is another magic run as you get to run over the harbour bridge and around the city. There is something for everyone at this event as they have a family fun run, a 9km Bridge Run, a half marathon and a marathon. Well worth signing up to.