You've hung the stockings up, Elf is on the telly and you're kicking back in your Christmas pyjamas.
Perfect time to enjoy your favourite Christmas Food, like juicy Christmas ham. Which often turns into a whole lot of leftover lunches, accompanied by a liberal sprinkling of Celebrations, too.
And while you may claim that your honey-glazed masterpieces is by fare the most superior recipe, allow us to introduced you to something even better: the best glaze concoction ever.
Australian butcher Vic's Meats will be selling hams in the lead up to Christmas 2021 with a Fireball Whisky glaze to drench over. There will only be a 'strictly limited number' of Fire-hams that will be on offer so you'll need to get in quick.
Costing a reasonable $99 (we are talking about whiskey, after all) the 4-5kg chance of meat that comes with a 'drool-worthy 350ml glaze' that is filled with 'heart-warming, iconic festive flavours, dialled up a notch with a mouthwatering, Fireball Whisky signature twist'. The sauce also features golden syrup, orange marmalade, apple cider vinegar, yellow mustard, cinnamon, allspice, and fennel.
Anthony Puharich, Group CEO at Vic's Premium Quality Meat, said: "No Aussie Christmas is complete without a glazed ham at the centre of the table. We're excited to partner up with Fireball to put a playful twist on a classic dish.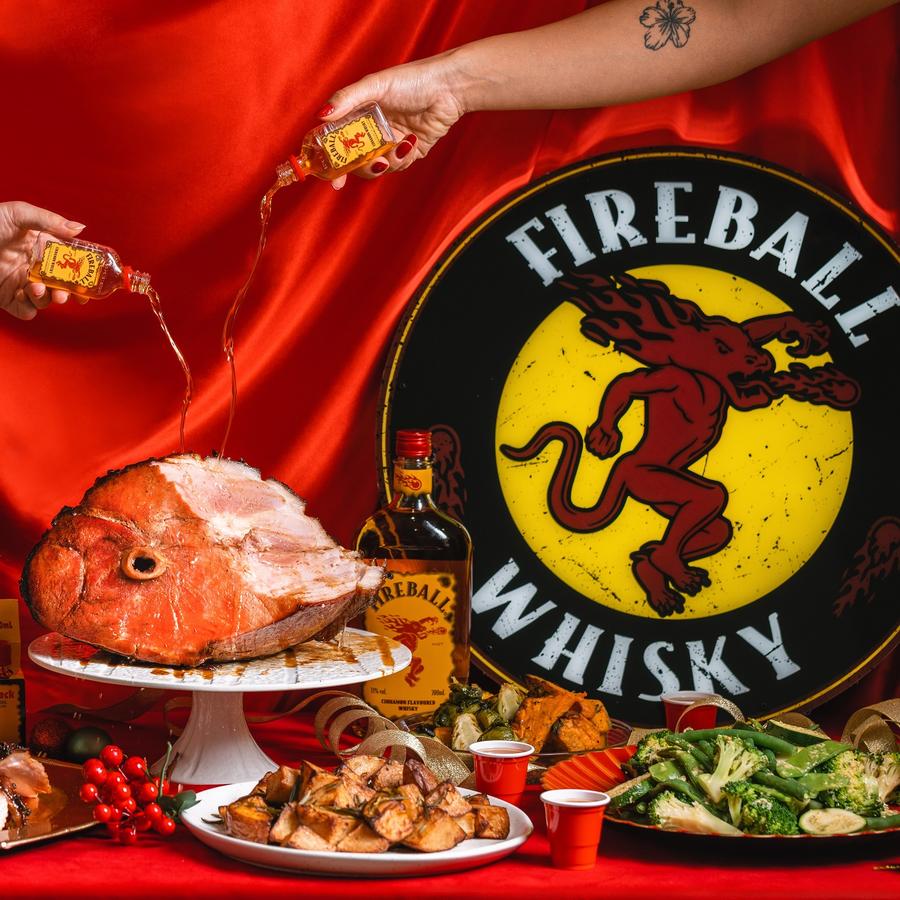 "The festive season is all about good food and having fun, and nothing says fun more than whipping out a bottle of Fireball Whisky."
Just to make the deal even sweeter, the offer will also come with a bonus 6-pack of Fireball 50ml miniature bottles. Now that is something to drool over.
The Fire-hams will be available for pre-order from November 30 until December 10 and when they run out, they're out. So, don't twiddle your fingers thinking about it and head here.