As we approach the end of the year, the temptation to set lofty new year's resolutions will soon reach its zenith. For many, those resolutions will crystallise in the form of a lifestyle change. Be it a few sessions of pounding the pavement, a more mindful approach to dietary choices, or simply breaking out into impromptu rounds of pushups at random times of the day. A lifestyle change can come in many forms, but they always share a common goal in improving overall health and fitness. Although, after a few months (we're being generous with this timeframe), most of those goals will be left to the wayside as resolutioners begin opting for more comfortable activities—the desire to sleep in typically seems to peak around late January. 
No matter how high you set your expectations, striving to achieve your fitness goals and sticking to them requires dedication—and a reckoning with that perpetually aggravating thorn in your side: hard work. Joining a gym can be the best source of the necessary motivational fuel you need to reach all your goals, and finding the right one can make or break your fitness journey. 
Melbourne, the sporting capital of the world, home of globally renowned coffee, and the centre of much of Australia's social and cultural history, is also the host of a vibrant and active fitness scene. At the core of that scene are a number of gyms boasting state-of-the-art equipment, word-class trainers and environments that propagate growth and resilience. 
Whether you're seeking an entry point into more advanced exercise, a level of discipline that only a hard as nails personal trainer can provide, or the camaraderie and support that comes with training in groups, these Melbourne gyms have it in spades. Visit any of these spots, and we guarantee your next workout won't be a drag, but something you look forward to. 
Uplift
View this post on Instagram
Location: 507 Bridge Road, Richmond 
Uplift aims to bridge the gap between personal and group training. If you've previously been drawn in by the appeal of training with a qualified professional, but turned away by the inordinacy of one-on-one fees, Uplift could be a perfect fit. This strength focused facility blends individualised nutrition coaching and personalised training programs with the social benefits of group classes to get the best of both worlds. Uplift also offers online mobile tracking which counts reps, sets and weights, meaning you can be held accountable by trainers if you're not keeping up with the group. It's a tried and tested method, one that's been proven to deliver lasting results. 
Cost: $250 for 10 sessions 
Learn More: https://www.uplifttraining.com.au/  
Tribute Boxing and Fitness
View this post on Instagram
Locations: 22 Grosvenor Street, Abbotsford. Collins Square, Village Street, Docklands. And 146 Dawson Street, Brunswick West. 
Tribute is not your typical boxing gym. Offering a wide range of classes, Tribute is well-suited for anyone wanting to improve their form, learn a new skill, or simply get fit. With circuit classes, group sessions, individual training as well as strength and conditioning work, there's something for everyone at Tribute. Owned by former IBO super featherweight world champion Will Tomlinson and renowned strength coach Jay Milford Robinson, you can be confident that the team knows how to produce results. As they say, nothing soft comes out of Tribute. 
Cost: $60 per week for unlimited access 
Learn More: https://tributeboxing.com.au/  
Barry's
View this post on Instagram
Location: Level 2, Como Centre, 299 Toorak Road, South Yarra 
Originally launched in Los Angeles, Barry's has made its way down under, recently debuting their first venue in Melbourne. Barry's is known as an industry leader in high intensity workouts, in no small part due to their famous Red Room—not that kind of red room, take a cold shower—which utilises a science-based approach to guide members on their journey to becoming their best selves. Barry's is also on the higher end of the gym luxury spectrum, with a dedicated nutrition and workout fuel bar, on-site hairdryers to mop up all that sweat, and even a retail centre in case you're inclined to rock the merch of your chosen gym. 
Cost: $37 per class 
Learn More: https://www.barrys.com/studio/melbourne/  
Schwartz's CrossFit
View this post on Instagram
Location: 904 Glen Huntly Road, Caulfield South 
With more than two decades in the game already, Schwartz's is one of forefathers of the Melbourne CrossFit scene, and it's still keeping up. Given that CrossFit is an amalgamation of numerous high intensity functional workouts, what you want in a CrossFit gym is variety and availability. Luckily, Schwartz's has every piece of equipment a CrossFitter could ever hope for, and the wide-open space to use it in. Schwartz's CrossFit doesn't make promises they can't keep, when approaching your own health and fitness goals, you shouldn't either. 
Cost: $249 per month, or $30 for individual sessions 
Learn More: https://www.crossfitmelbourne.com.au/  
Prestige Gym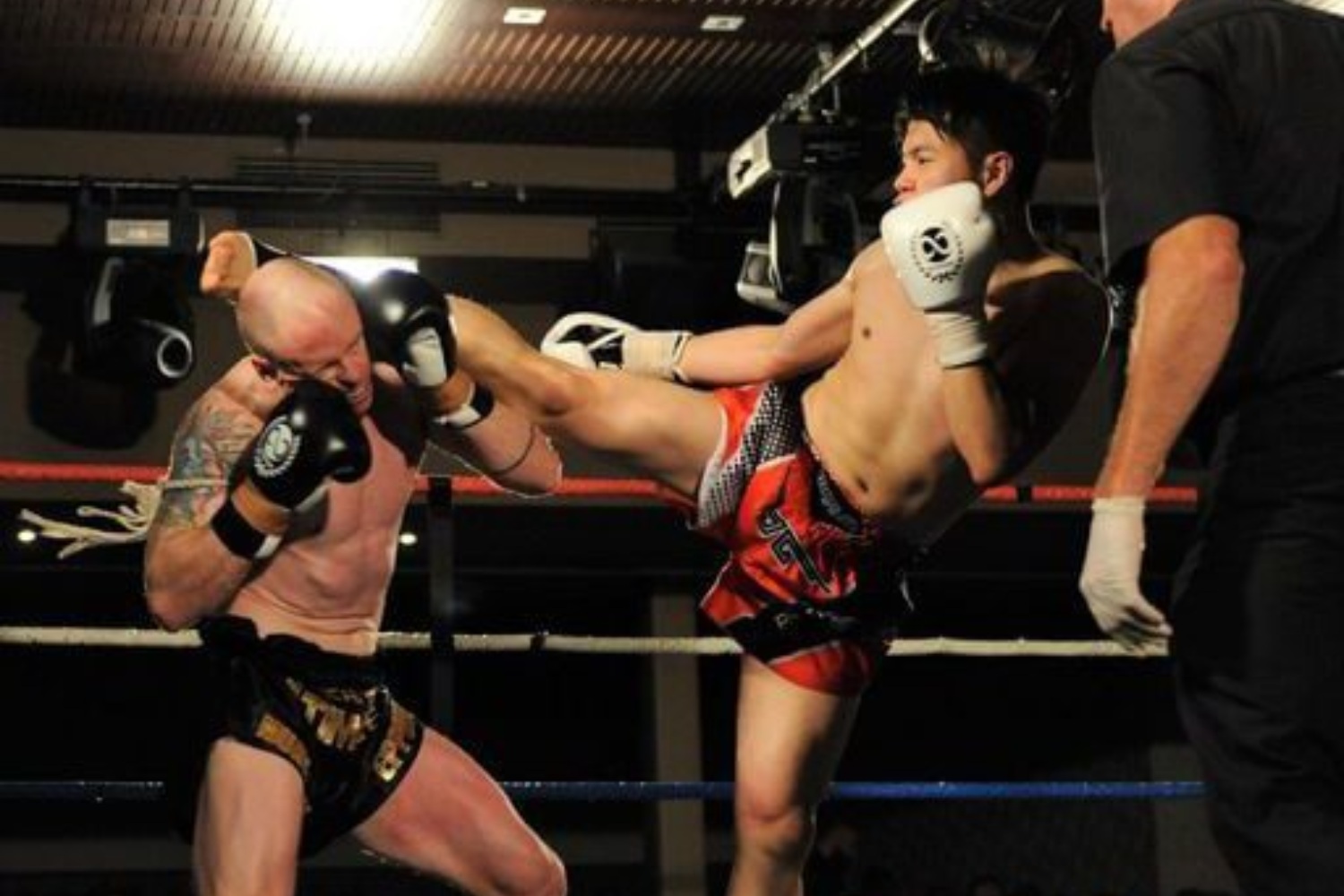 Location: Level 2/181 King St, Melbourne 
Melbourne's premier gym for combat sports training, Prestige Gym gives its members the opportunity to train under a highly decorated fighter in head coach Pedrag Galic. Prestige offers training in boxing, kickboxing and Muay Thai, accommodating everyone from those wrapping their fists for the first time to veteran fighters looking to win their next bout. At Prestige, the emphasis is on personal development, and it's the ideal location to learn the ropes or hone your craft, while getting shredded in the process. 
Cost: $35 per week on a 12-month contract 
Learn More: https://www.prestigegym.com.au/  
Bodhi & Ride
View this post on Instagram
Locations: 39 Edward Street, Brunswick. 8 Goldie Place, Melbourne CBD. 416/418 Bay Street, Port Melbourne. And 54 Wilson Street, South Yarra. 
Established in 2016, four premium boutique Bodhi & Ride wellness studios have now sprawled out across Melbourne. Bodhi & Ride takes the traditional spin class up a notch, with innovative inclusions that cater for the urbane lifestyle exuded by residents of Melbourne. Classes at Bodhi & Ride are designed to challenge you physically and replenish you mentally, no matter your level of fitness. A visit to the ride chamber will feel like a night out at the club. With an immersive light and sound system, as well as meticulously curated soundtracks, you'll ride to the beat of the music on your way to achieving your fitness goals. 
Cost: $270 per month 
Learn More: https://bodhiandride.com.au/  
1R
View this post on Instagram
Locations: 625 Chapel Street, South Yarra. And Industry Lanes, Entry via Shamrock Street, Melbourne CBD 
Founded in the UK, 1R is a long way from home, but it's here to stay. 1R is, quite simply, a top-of-the-line gym. They've got a smoothie and coffee bar, a dedicated activewear retail space, and the pièce de resistance: free prosecco on Friday nights in the 1R bar (some health and wellness goals can wait). We haven't even gotten to the actual workouts yet. 1R offers three types of classes: Reshape, Rumble and Reformer. All of which have their own unique qualities, but they're united by an assortment of high-octane pump-up playlists that keep the motivation at a maximum and the bad vibes at a minimum. 
Cost: $41 per week for unlimited access 
Learn More: https://www.1raustralia.com/  
Australian Combat Sports Academy
View this post on Instagram
Location: 325a Darebin Road, Thornbury 
ACSA is Melbourne's premier destination for mixed martial arts training, for warriors of any discipline. Brazilian Jiu Jitsu, Muay Thai, boxing and even Krav Maga, ACSA has it all. In particular, Muay Thai classes are run by Phillip Lai, who has over 10 years of training and fighting experience in the discipline. During a typical class, you can expect footwork drills, shadow boxing, conditioning, and sparring. Combat sports are a great way to get fit and stay fit, and there's no better place to learn than ACSA. 
Cost: $55 per week for unlimited access 
Learn More: https://acsamelbourne.com.au/  
Urban Climb
View this post on Instagram
Locations: 29/41 Down Street, Collingwood & 5/15-33 Alfred Street, Blackburn 
There are many methods of getting fit and reaching your fitness goals, some far more enjoyable than others. With that in mind, we're shaking things up with the selection of Urban Climb, one of the biggest names in Australia's climbing scene. With locations in Collingwood and Blackburn offering top-quality bouldering and climbing courses, you can learn the ropes, improve your abilities and reap the rewards of a vertical lifestyle. In case you weren't already convinced, Urban Climb also has extensive fitness facilities and hosts yoga classes, to sweeten the pot. 
Cost: $37 per week, or $24 per session 
Learn More: https://urbanclimb.com.au/  
Ashley Faithfull Training Studios
View this post on Instagram
Location: Level 7, 477 Collins Street, Melbourne CBD 
If we're talking exclusivity, it's impossible to look past AF Training Studios. Sick of packed-out gyms where the best equipment is always in use? AF could be the answer to all your problems. Located in the heart of Melbourne's CBD, AF is a luxury boutique fitness studio that only allows a maximum of 20 people into the facility at any given time. On top of the enhanced privacy, AF is the pinnacle of luxury, with water fountains that pump out tap and sparkling water, high-class shower and bathroom facilities, private yoga and meditation spaces, a bio scanner that monitors body composition, and even a concierge service which will do your laundry while you workout. We can only hope that this is the future of all gyms. 
Cost: TBA 
Learn More: https://www.aftrainingstudios.com.au/  
Related:
The 10 best indoor rock climbing and bouldering gyms in Melbourne