To peruse the history of the Olympic Games is to find numerous examples of the phrase "blood, sweat and tears." From heartbreaking moments of defeat, to the exhausting displays of athleticism that captured the hearts of audiences around the world, the Olympics continues to prove that when it comes to human potential, limits are made to be broken. Not surprisingly, throughout its history, the Olympic Games have provided moments that are so memorable, Hollywood would do well to get Tarantino on them for a blockbuster smash.
As the next crop of Olympic hopefuls gear up for the long-anticipated Tokyo 2020 Games, we're looking back at some of the most memorable moments in Olympic Games history. From the surprising victories, shock upsets to the acts of camaraderie that highlight what sport is all about. Across a range of sporting disciplines and events, these sporting heroes represent all there is to love about the Olympic Games: unwavering dedication, passion, and a willingness to push themselves beyond what they thought possible.
Time and time again, the biggest event on the sporting calendar delivers in terms of iconic moments and inspiring athletes, instilling a belief in the next generation that anything is possible as long as you want it enough and work hard to achieve it. While we're sure this year's Games won't be any different, take a trip down memory lane with these moments.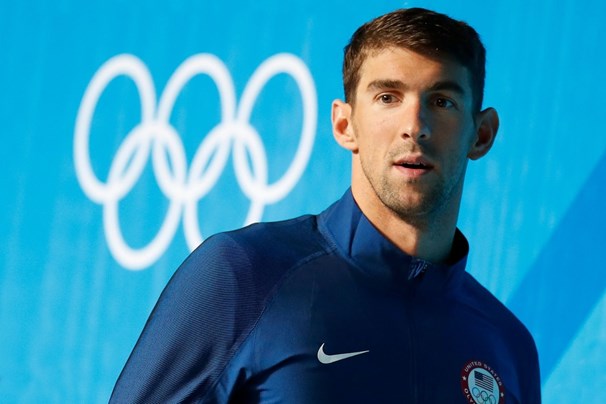 Michael Phelps
Known as "The Fish", Phelps gave new meaning to what it means to dominate a sport. At the 2008 Beijing Olympics, the American swimmer took home a staggering eight gold medals, breaking Mark Spitz's record of seven gold medals in one Olympics. He now has 18 golds and 22 total medals spanning four career trips to the Olympics. 
Shutterstock
Shaun White
While most eschew danger for safety, White made a name for himself as an athlete willing to risk it all to attempt the impossible. It wasn't surprising then that after he elected to take another run during the 2010 Vancouver Snowboarding Halfpipe finals after securing a gold medal, he pulled off the world's first Double McTwist 1260, a move he dubbed the Tomahawk. Signalling just how far the sport he'd come to dominate has come since its introduction to the Games in 2006 – where White also won – that move is still considered the most difficult trick in snowboarding history. 
Twitter
Matthew Mitcham
Producing the performance of his life at the 2008 Beijing Olympics, Mitcham became the first ever male diving gold medallist since Dick Eve in 1924 when he took gold in the 10-metres platform event. Although 30 points behind Chinese favourite Zhou Luxin before his last dive, Mitcham performed a back two-and-a-half somersault with one-and-a-half twists and a 3.8 degree difficult. It was the stuff of genius. 
Twitter
Usain Bolt
A man who has become synonymous with the Olympics, Bolt captured the hearts of audiences around the world. At the 2008 Beijing Olympics, the Jamaican sprinter broke the world and Olympic records in both the 100m and 200m events. He also set a 4x100m relay record with the Jamaican team, becoming the first man to win three sprinting events at a single Olympics since Carl Lewis in 1984.  
Twitter
Steven Bradbury
Proving nice guys can finish first, Bradbury's bizarre victory in the 1000m short-track speed skating at the Salt Lake City 2002 Winter Games will forever be etched in our memories. His gold was the first ever won by an Aussie at the Winter Games and while dubbed the "Accidental Hero" after his four rivals all collided and sprawled around the ice, the sensational scene marked the end of a great career. 
Twitter
Black Power Salute
It's an image embedded in social history, a defining moment at the 1968 games when American athletes Tommie Smith and John Carlos raised their gloved hands in the Black Power salute during the 200m medal ceremony. Accepting their medals shoeless to show support for the impoverished African-Americans, they were joined by Aussie sprinter and silver medalist Peter Norman who wore an olympic Project for Human Rights badge in solidarity with his fellow runners. It's a moment that proves sport is bigger than medals alone, but rather is a lens through which we can learn new perspectives of those around us. 
Instagram