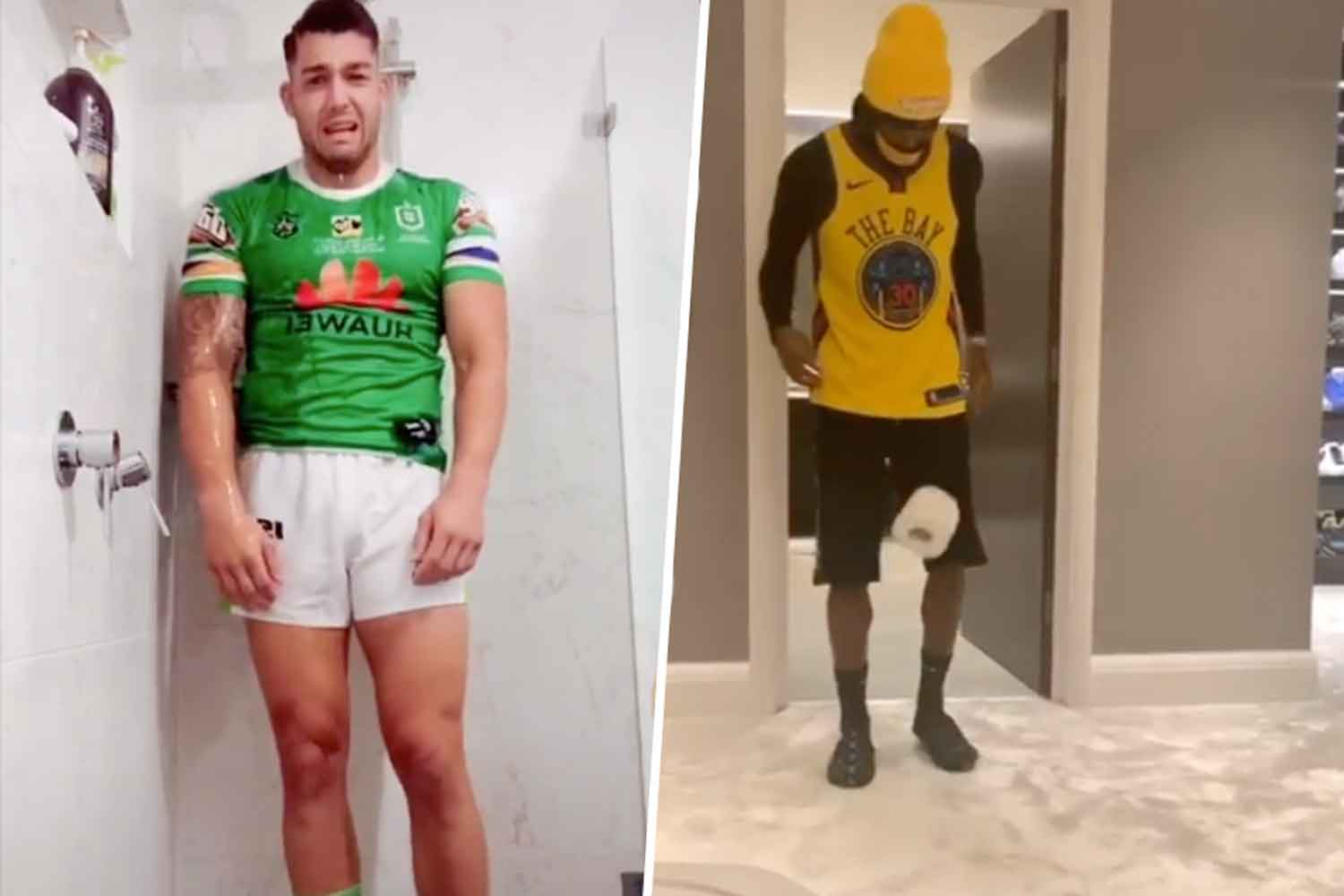 So what does a sportsman do while stuck in isolation and after the little exercise they can do in their makeshift gym? A quick glance at their social media account paints a very bleak picture.
NRL stars are launching (maybe a side-hustle?) a TikTok career: Alex Johnston, Kotoni Staggs and Nick Cotric are the most prominent figures on the video-sharing platform. From skits about missing the game to learning new dance moves, these rugby stars have a lot of spare time at the moment.
Others have moved back home: many hail from the dusty red-soil plains. Jimmy Roberts is helping out at his family's farm while Daniel Riccardo is back in WA exchanging a Formula 1 car for a tractor.
For many footballers, they've swapped the round ball for a roll of toilet paper, working on their kicky-ups and precision accuracy.
And if you're James Milner? Well you have a few pencils to sharpen…