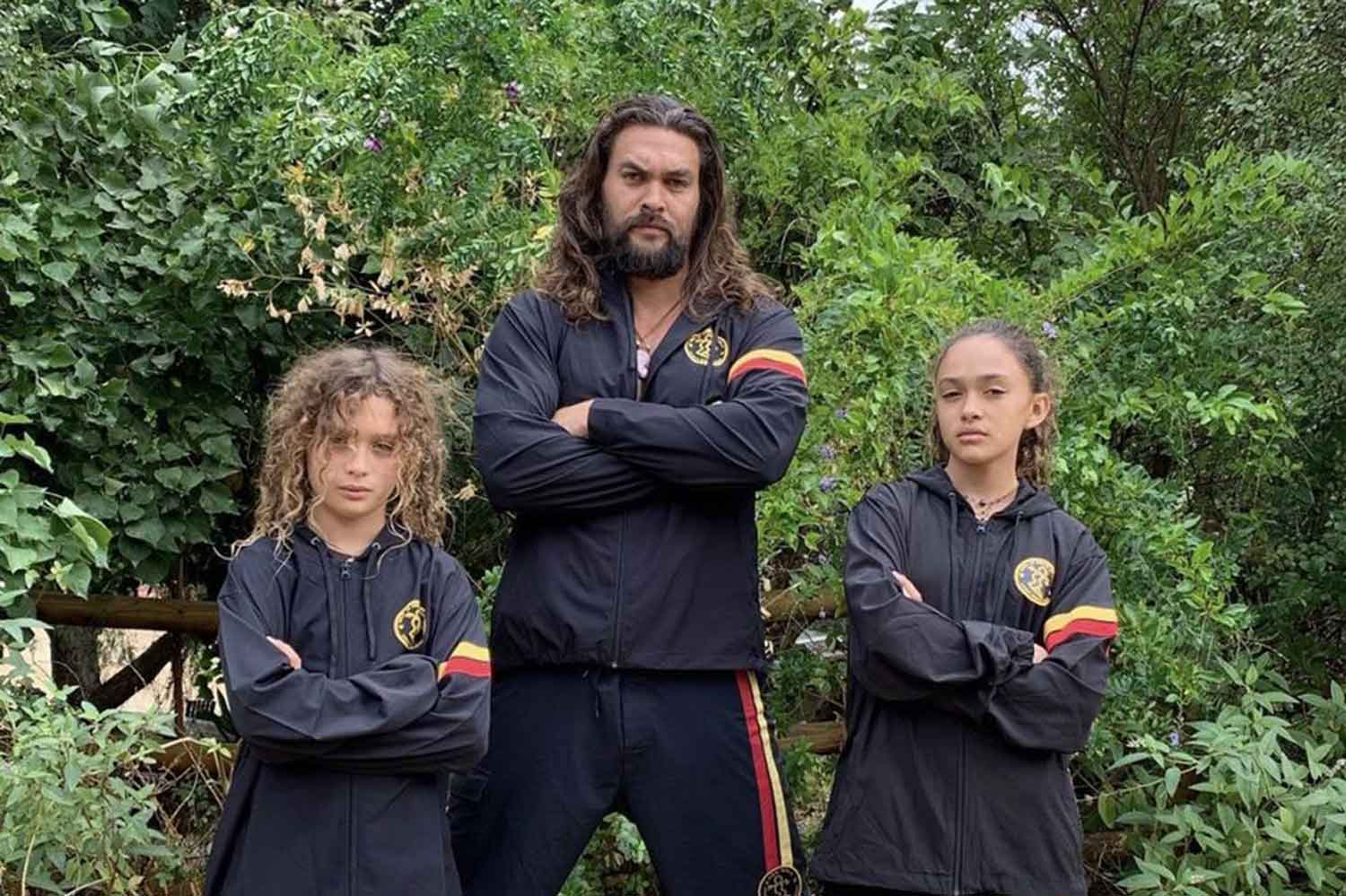 Appearing remotely on the Ellen Show, Momoa told De Generes that he's now the unofficial gym teacher.
"I think they're really loving it, I think they're loving having me home, and we're having a great time," he said.
"Thank god they have their teachers, just a bunch of respect… I'm like the P.E. coach. You know what I mean? Like, get your ass outside! You wanna go rock climb, skateboard, that's about it… We've got skateboard ramps, and climbing walls, throwing tomahawks, shooting bow and arrow… we have a little bit of space, so I feel very thankful. It's just nice being home, I'm never home."
Earlier last month, Momoa shared footage of his daughter Lolo taking on the "Mananalu Challenge" – throwing an axe at a target while riding her bike, without breaking a sweat.
Despite his ripped physique, Momoa isn't really a fan of traditional ab and arm exercises. Instead he prefers activities such as rock climbing that can torch the entire body.
And that hasn't changed in isolation.
"I'm not a fan," he continued.
"I mean, I like doing the things I love to do… right now I've been doing a lot of just taking it easy on the eating, because I'm a big fan of food, and I can't really get all of the things I like, so I've just been walking around, on my bike, just trying to thin out a little bit. I'm getting a little heavy."
Imagine looking like that while skipping the crunches. If only.