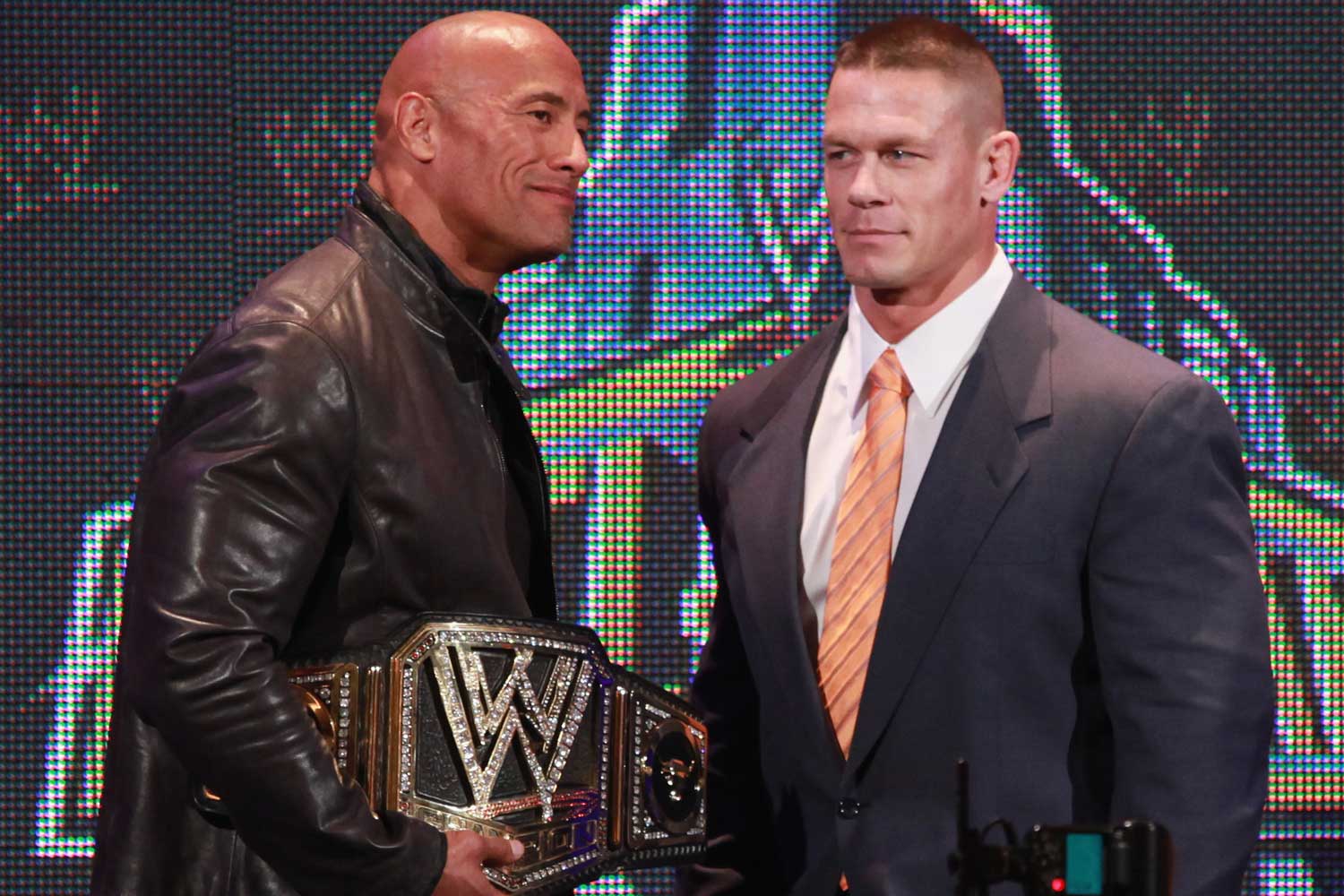 The internet is in meltdown after The Rock last night announced he and John Cena are working together on a new action movie.
Sharing with his 104 million followers, Dwayne Johnson revealed that the former WWE stars would be teaming up together on his new film, The Janson Directive, with Cena playing the lead role.
"Found my star! Congrats to my good bud John Cena on landing the lead role for our movie, THE JANSON DIRECTIVE. A project that myself, @sevenbucksprod, our production partners and Universal Studios have been developing for years now. Congrats man and I'm excited to go on this journey with you. Thank you for your commitment to the role and remember, as your producer if you screw up, I'm coming to set and droppin' the People's Elbow on ya. And you know first hand how devastating my elbow drops can be ???????????? Congrats my friend and let's go make a good one.," Johnson captioned the Instagram post.
The film is is an adaptation of a novel by The Bourne Trilogy author Robert Ludlum. According to The Hollywood Reporter, The Janson Directive is about former Navy SEAL, Paul Janson who finds himself in trouble "when a rescue operation goes horribly wrong" while working as a "corporate security consultant,"
A release date for the film is yet to be confirmed.