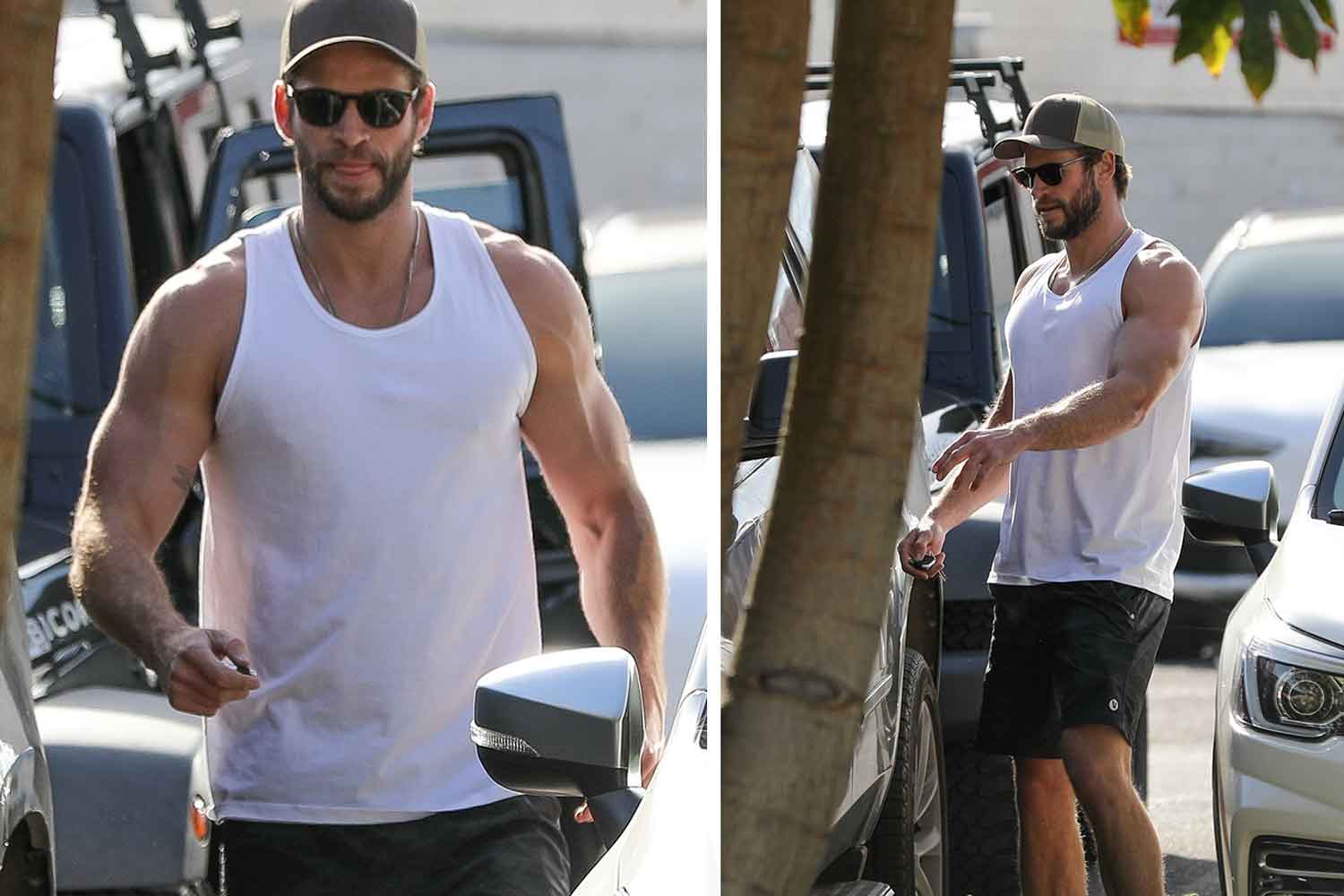 The younger of the three Hemsworth brothers has always looked after himself. Liam even went vegan after a co-star's recommendation and hasn't looked back since.
"I was finishing up the Hunger Games press tour and got the flu," says Liam according to AskMen.
"Woody Harrelson told me that I should try eating raw vegetables. He's got more energy than anyone I've ever met, along with the nicest guy in the world, so I tried it out. Since then I've felt amazing and have been eating that way ever since."
Here are Hemsworth's top 7 tips when it comes to building muscle:
1. Get Outside
"I've been trying to spend as much time outdoors as I can," he tells Men's Health. "Cycling, playing soccer or basketball, going for two-hour hikes and doing as many push-ups as I can on the way."
2. Function Over Brute Strength
Sure going heavy gives you that feel-good feeling but Hemsworth prefers to prioritise functional training – typically HIIT-style exercises.
"Liam wanted to be fit, strong and functional," says Men's Health cover star Luke Zocchi the trainer who has trained all three brothers. "When I trained with Liam, we never did any squats or deadlifts – we weren't doing any real heavy lifting or even isolation work."
"It was more like circuit training with kettlebells or supersets of body-weight exercises," explains Zocchi.
3. Go Green
As mentioned, Liam went green. But the actor admits he actually enjoyed eating boring veggies as a kid.
"I was always the weird kid who enjoyed eating Brussels sprouts," he says. "Now it's beans, legumes, lentils, nuts and seeds. And I have a lot of plant-based protein shakes."
Once he saw the benefits, he never looked back.
"When I was eating meat I'd feel sluggish after meals and constantly want to lie down and have a nap," he explains. "Now I feel like my energy levels are much more consistent."
4. It's Okay To Have A Cheat Meal
This isn't exactly groundbreaking – many other A-listers have come forward endorsing the one-off junk food experience (The Rock and Terry Crews to name a few) – but it certainly emphasise the point that it's okay to indulge every now and then.
"I tend to go from one extreme to the other, to be honest," Hemsworth confesses. "Leading up to a movie I'm usually pretty healthy. But then the few weeks after the shoot I'm mostly eating pizza and French fries and playing Xbox."
5. It's Not About Time Spent Working Out, It's About Efficiency
"I really enjoy Tabata. High intensity, timed workouts where you do a bunch of different exercises like burpees, bodyweight squats, pull-ups, push-ups, dips," he continues.
"You just cycle through those and see how many reps you can do of each in 20 minutes. Or you try to do 100 of each and see how quickly you can do it."
Previous findings from Souther Illinois University confirm that Tabata-like workouts can seriously shred your core.
6. Learn From The Professionals
He's trained with some of the best in the industry: Zocchi and Hollywood PT Logan Wood. And hours spent under their tutelage has ensured he can work out effectively, even when he's on his own.
"I feel like I've gained enough knowledge over the years to do my own stuff at my own pace," he says.
"When I was shooting the Hunger Games in Atlanta, me and the stunt guys would work out at this gym that we called 'the Stinky Gym'."Because it was one of the foulest-smelling places you've ever been to. It was this old boxing gym with a really mixed crowd of people and the worst stench. It made you just want to get in there, get the job done, and get out. That's how I like it."
7. Address Your Weaknesses.
Sure, bicep curls and deadlifts will give you big arms. But for Hemsworth, building a solid foundation is equally key. It can both improve your posture while decreasing your chance of injury.
"I don't care how strong an athlete you are," Dr Eric Goodman writes on his website, foundationtraining.com. "If you take the time to master Foundation Training and include it in your existing training program, your athletic ability, strength and poise will improve dramatically."
RELATED: Find Out What Happens When You Work Out Like Chris Hemsworth For 90 Days