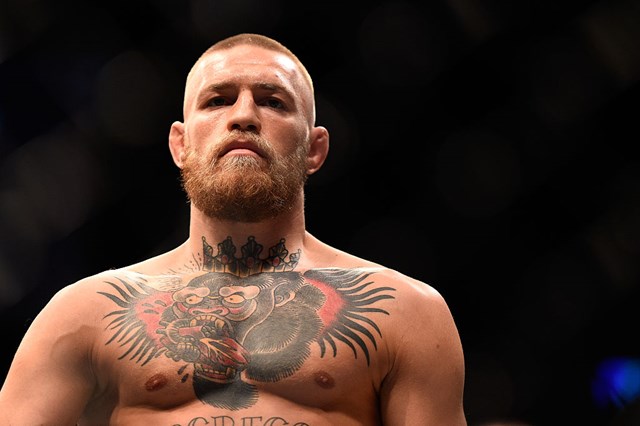 This is going to be huge.
UFC President Dana White has confirmed that Eddie Alvarez and Conor McGregor will go to war and headline UFC 205 on November 12 at Madison Square Garden.
McGregor, the current featherweight champion, will attempt to join an illustrious group of BJ Penn and Randy Couture as the only fighters to win titles in multiple weight classes. White confirmed that McGregor will retain his featherweight championship up until UFC 205, meaning he has the shot at becoming the first ever fighter to hold both belts simultaneously.
McGregor claimed the featherweight title in dramatic fashion in December by knocking out rival Jose Aldo in only 13 seconds. McGregor actually had a chance at a lightweight title fight in March at UFC 196, but those plans fell flat when then-champion Rafael dos Anjos pulled out of the event due to injury.
Only months after two titanic battles against Nate Diaz, McGregor will return to the octagon with a chance at making history. We have a feeling one man won't be getting up from this one any time soon…