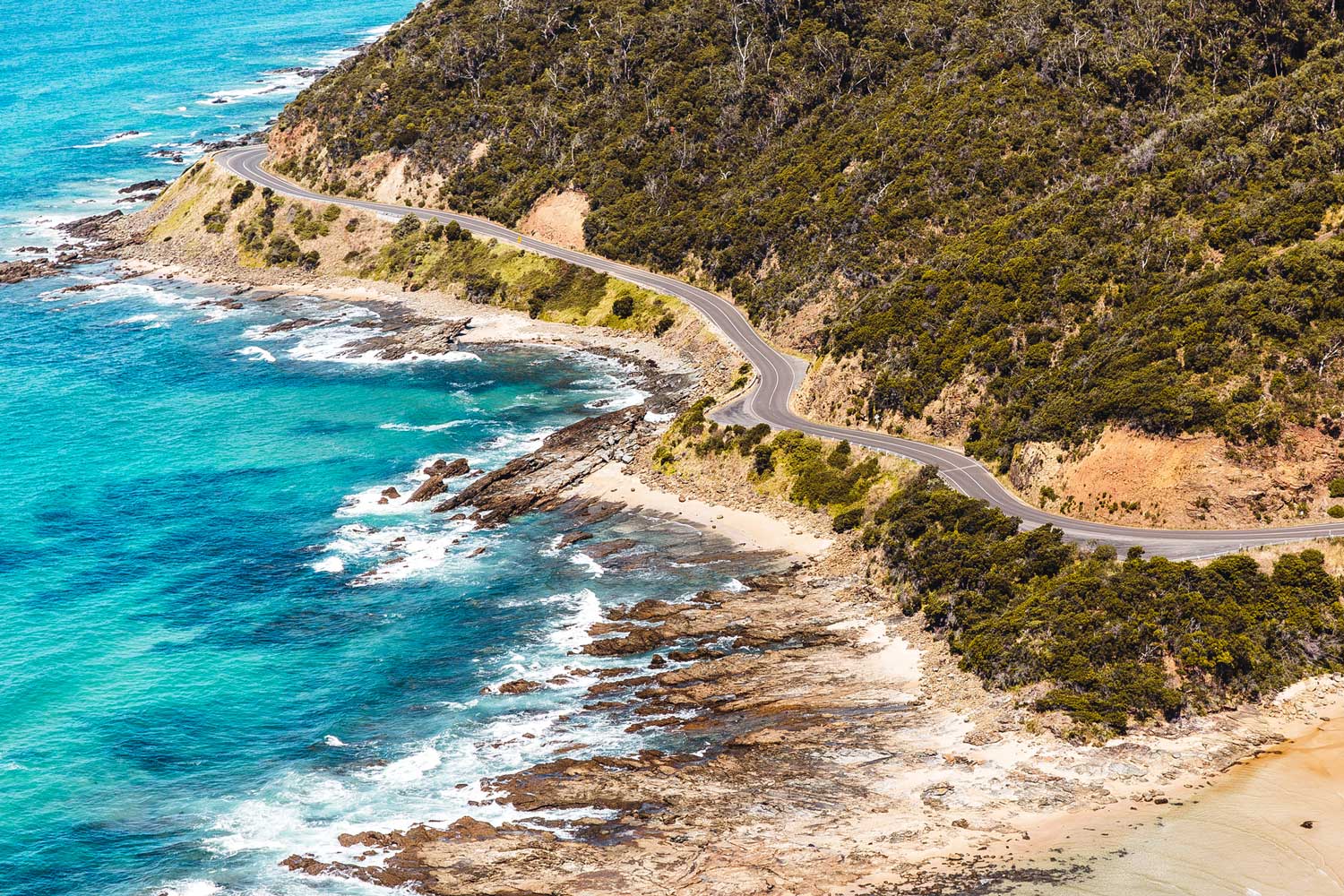 Sure, cycling builds your legs and bumps up your aerobic fitness like no other activity on Earth. But the best part about going long on two wheels? The views.
Here are 7 epic Australian rides that will take your breath away – both literally and figuratively.
1\ Jenolan Caves to Mt Victoria, NSW
Distance: 57km
Grade: Hard
This rugged ride through the western slopes of the Blue Mountains isn't for the faint of quad – but the dramatic vistas more than compensate for the equally dramatic climbs. If you're feeling adventurous in the second half of this ride, take the turn-off for Cox's River and follow the partly unsealed road into Little Hartley before rolling into Mt Vic along the Great Western Highway.
2\ Australian Alpine Epic Trail, Victoria
Distance: 40km
Grade: Hard
The first mountain-bike trail to receive "epic" accreditation from the International Mountain Bike Association, this screamer of a circuit around the ski resorts of Mt Bulla and Mt Stirling has an accumulated elevation gain of over 1200m and an accumulated descent of more than 2000m. Yes, it's only 40km long, but expect to be on the bike for up to 7 hours. And the views? Something else…
3\ Great Ocean Road, Victoria
Distance: 44km
Grade: Easy
Towering cliffs, crystal clear water, tumbling rainforest – the Great Ocean Road is, without doubt, one of the finest coastal routes on Earth. If you really want to do it justice, you can start in Warnambool and finish in Geelong – a 281km jaunt that takes most cyclists 5 days. Or you can just do the 44km section from Apollo Bay to Lorne. You'll find perilous cliffs, winding roads and plenty of beaches. Pedal hard and you can finish it in 3 hours. But, hell, what's the rush?
4\ Jacob's Ladder, Tasmania
Distance: 30km (15km one way)
Grade: Hard
If Australia has an answer to the stunning alpine climbs of France and Italy, then this is it. The graded dirt of Ben Lomond Road rises over 1000m in 15km, with the final few kays an impossible series of six switchbacks concertinaed between 300m-high dolerite cliffs. Mountain bikes are recommended, although hardy road bikes and gravel grinders will tolerate it.
5\ Adelaide to Hahndorf, SA
Distance: 45km
Grade: Medium
Do it like a Tour Down Under pro on this classic ride which climbs out of Adelaide and rises through the Mt Lofty Ranges – a popular training spot for the young guns of the Australian Institute of Sport. Take a break at the 727m summit of Mt Lofty. Good news: you're now looking at a long downhill roll to the pubs and restaurants of Hahndorf.
6\ Stradbroke Island, Queensland
Distance: 47km (23.5km one way)
Grade: Easy
Sure, big climbs are the seam of gold in cycling. But sometimes you've just got to roll along the flats and take in the views. Done right, this amble of a ride – which starts at the ferry wharf in Dunwich before crossing the island to Point Lookout – will raise just enough sweat to make a lazy dip at Cylinder Beach a necessity.
THE PRO CHOICE
MH caught up with Australian pro and Oakley Athlete Lachlan Morton, who rides for Team Dimension Data, to find his favourite Australian cycling location.
What's your favourite place in Australia to ride and why?
"Comboyne, NSW. It's a small town up on a plateau about 30-40km inland of my hometown, Port Macquarie. It's always green and the roads are small, rolling farm lanes that you always have to yourself. It's unique in that you feel like you're way out in the country but you can see the ocean. The town itself has a great little community and a few great cafes."
What's your number-one piece of kit (bike not included!) when you're out on a scenic ride?
"My Oakley Radar EV with Prizm lenses. Instant classics and pure function. The Prizm lenses enhance contrast so I can see where I'm going and don't have to worry about distractions on the road and can focus on the task at hand."