Back in April, Peter Gutwein decided to upend his priorities: he would stand down as premier of Tasmania and focus on matters closer to home – his family primarily, but also his personal wellbeing. At 57, he set a goal of becoming one of the fittest men for his age in the country. The straightshooter who led his state through the height of COVID would swap high office for high conditioning. Gutwein's story (told here in his own words) is a lesson for all men – on what matters, what doesn't, and how to make the most of the rest of your life.
By the time I stood down, I was tired. The role of premier had fatigued me. Going back a few months, I'd planned to have a two-week break at our shack in Bridport at Christmas to refresh, but that never eventuated thanks to the pandemic. We'd reopened our borders on the 15th of December and started to see COVID in the state for the first time in two years. Case numbers took off: on New Year's Eve, only hours after arriving in Bridport, while walking on the beach with my wife, Amanda, I got a call to say they'd soared that day from the dozens to more than 400. The next day I was back in Hobart, where I stayed for the next five weeks, working to ensure the reopening could be managed.
Then one of my children got COVID, and as close contacts all the family went into isolation. On the fifth day, Amanda piped up at breakfast.
"Today's a day for a celebration," she said.
I didn't know what she was talking about. "Why's that?"
"Well, five days!" she said. "That's the longest you've spent under this roof in two years."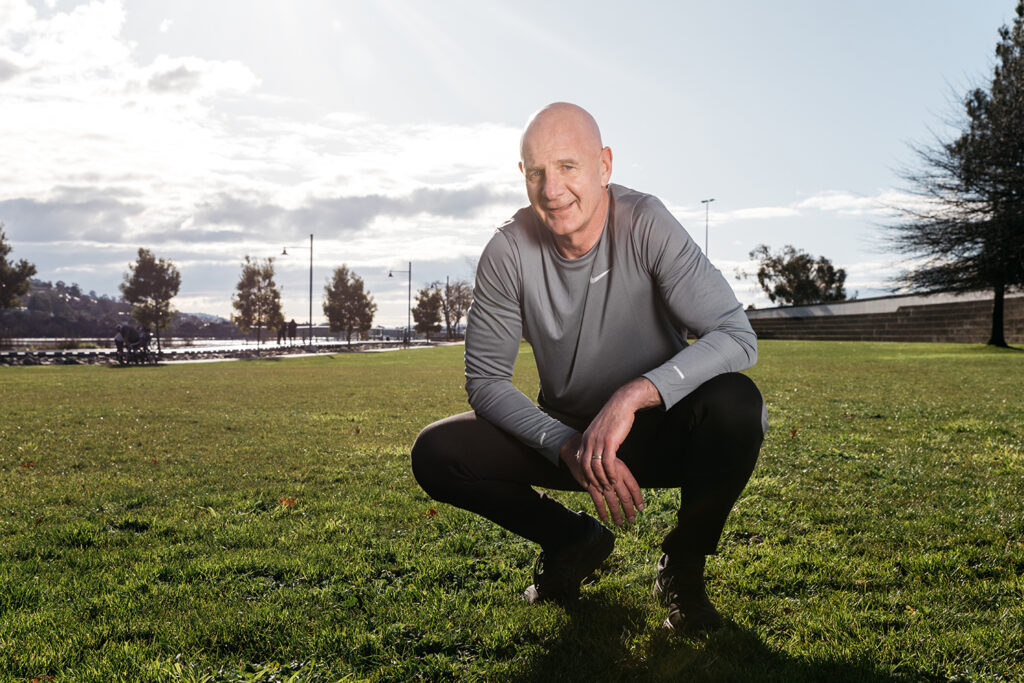 And the penny dropped. It was like an awakening. Reflecting on my two-and-a-bit years as premier, I realised that my life had slipped out of balance. My wife's comment crystallised for me that performing this job of mine, which I'd focused on for the benefit of Tasmania, was coming at a significant personal cost. I'd spent Christmas Days on the phone; I'd missed birthdays. I hadn't been able to be the father I'd always assumed I would be. I'd also collapsed one morning in the middle of 2021 after working for 46 straight days. (After ruling out anything too serious besides profound fatigue, the doctor prescribed a couple of days at home watching Netflix.)
In the days after my epiphany, Amanda and I talked at length, and these discussions served only to reinforce for me that a lot had happened in the lives of my wife and my children that I'd missed. By the time my final day in isolation came around, I'd pretty much made up my mind that I was going to resign.
I went back to Hobart and spoke to my chief of staff, Andrew Finch, who is one of my very good friends and someone I trust implicitly. He said he could understand how I was feeling, while making the case that I should stick around for a little longer. He said the budget's coming down in a handful of weeks and we've got a couple of big-ticket items on in terms of legislation.
"All of these things should be brought to a head by July or August," he said. "Would you consider staying on, working through those, and reassessing your position in the middle of the year?"
Come the weekend, I mulled on that course and was inclined towards following it, but over the weekend my thinking firmed, and I resolved to resign sooner rather than later.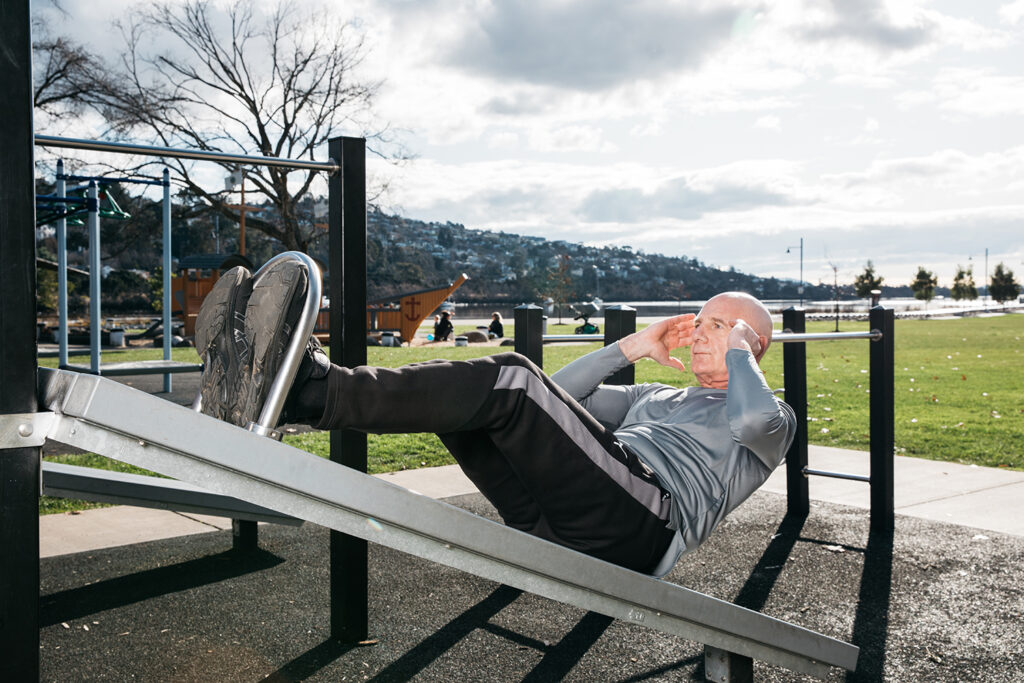 The then Prime Minister [Mr Morrison] was about to arrive in Tasmania. We'd be signing a memorandum of understanding to underpin billions of dollars of investment into energy infrastructure.
That Sunday morning, I went into my office at 7.30am to finalise the speech that I'd deliver beside the PM on the northwest coast. I then went up the coast and did this press conference with the PM. And in the middle of it, my thinking clarified even further. I thought, here I am, talking about investment and opportunities for Tasmanians, and once again I am away from my family, focused on other people instead of them. Something had to change.
I finished the press conference, and in the car coming back I rang my wife.
"Look," I said. "I'm going to bring everything forward. I'll be resigning tomorrow."
Changing course
That was a difficult and challenging day, April 4. On the one hand, the job of premier was one that I loved (the role of treasurer, too – which I'd done for eight years) and I awoke knowing I'd be walking away from it that afternoon.
But, on the other hand, there was a deep satisfaction in knowing that I was leaving the state in a good place, that a lot of the heavy lifting had been taken care of. I'd had to move quickly because it's well recognised that Tasmania has the oldest and sickest population of all the states, and COVID would have devastated us had it gotten loose. As it turned out, Tasmania had one of the best COVID outcomes across the world. Also, I couldn't have been firmer in my belief that the outcome of my decision to resign would be positive for my family.
People ask me whether I was ever intoxicated by power, and whether I feared missing it once it was relinquished. The answer is, not at all – and I can say that with great sincerity. When I was thinking about what I'd say at my resignation press conference, something that struck a chord with me was that for the last couple of years I'd spent my time looking after everybody else's family; I'd decided it was time to spend some time with my own.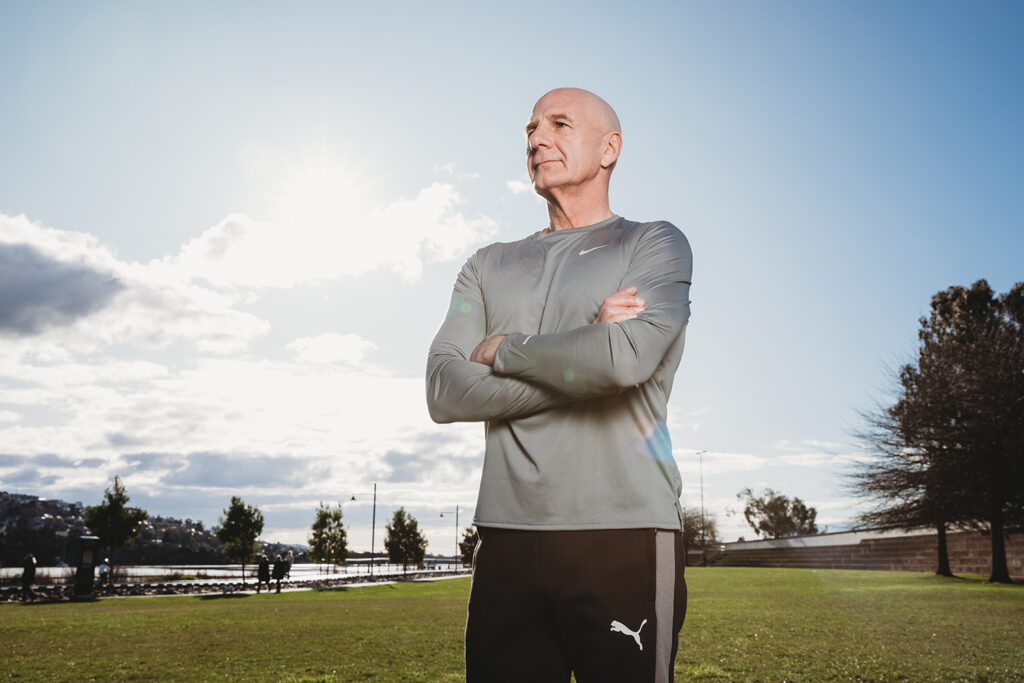 In leadership, my motivation was never adherence to an ideology but rather outcomes – trying to make things better
for people. In politics today, people try to pigeonhole you: you're either from the right or the left. I believe the only place you can govern from – whether it's the country or a state – is the centre. In terms of the hard-right conservative view that some people attach to the Liberal Party, that was never me.
Naturally, my upbringing shaped my view of the world. In 1969, my parents moved across the world from the UK and dragged their three small kids with them because they wanted a better life for us, and they worked day and night to provide it.
A life manifesto
Believing I'd made the right decision to resign as premier didn't mean I was intending to be idle. That's a recipe for trouble. I've always been goal-driven, and I like to have structure in my life. Yet on the very first Saturday after
I stood down, suddenly there was nothing in the diary. Nothing to do!
With Amanda, I decided that for three months I wouldn't make any big decisions in terms of future direction. Instead, I would focus on family, attack a long list of things that she wanted done around the house – as well as set some goals in terms of personal fitness.
Training has long been part of my life. As a young person, I played state representative football for Tasmania, played senior football here as a 15-year-old schoolboy, and I was contracted to play in the WAFL with Swan Districts before the AFL came into being. So, I've always had a fitness bent. I'm a black-belt instructor in taekwondo and trained in that for more than 15 years. But once you become an MP, it takes an enormous amount of discipline to stay off the cocktail circuit and to remain fit – which, in the main, I did.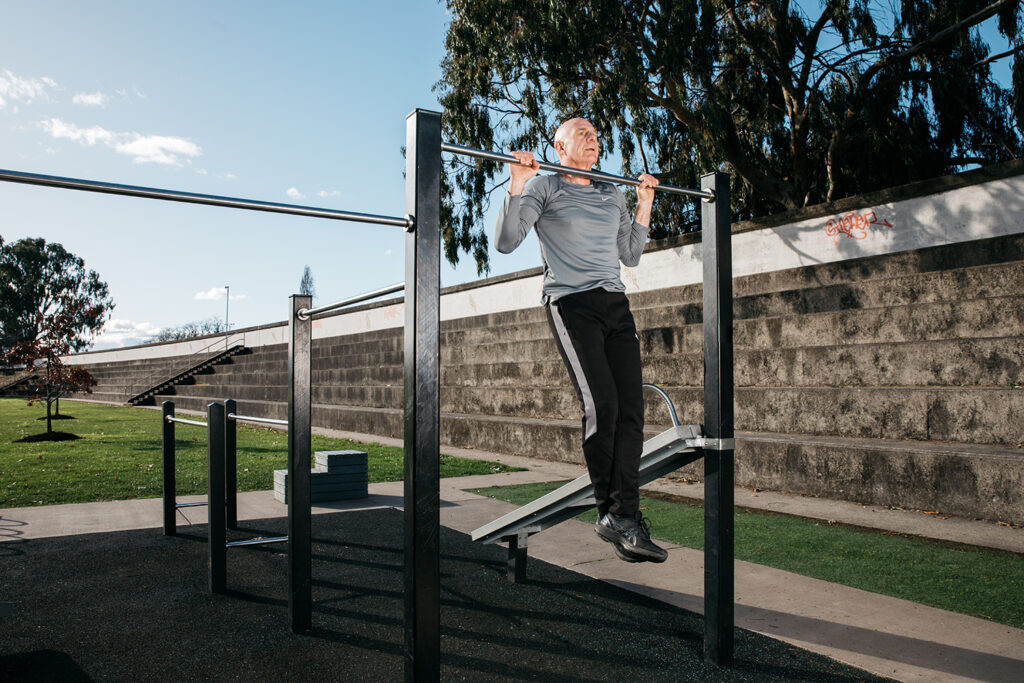 In 2010, we lost a third consecutive election, and I was looking for a goal. I decided to run a marathon, building up to that over nine months from a starting point of a 4km jog. I completed the Gold Coast Marathon in 2010 and ran a couple of halves the next year.
A turning point in my fitness occurred in 2012, when I met 'T-shirt' Tom Hafey [a legendary AFL player and coach, and fitness fanatic] at a function we were both speaking at. We sat next to each other, and Tom explained to me his fitness regime. At that time, he was 80 and he said every day he would still do at least 100 push-ups and
200 sit-ups.
Shortly after meeting Tom, I tore an Achilles tendon and was told I had to give up running. I thought, What will I do now? I know: I'll set myself the Tommy Hafey Daily 300: 100 push-ups and 200 sit-ups.
And so, from 2012 right through to my resignation, if there were a dozen days when I missed doing that routine, that would be it. Christmas Days, birthdays, days where I had to be up early to deliver a speech somewhere . . . I would do the Daily 300. It simply became a part of my routine, and it kept my weight in check and kept me reasonably fit. I'd knock it off first thing of a morning as soon as I got out of bed at home or at the Old Woolstore Hotel in Hobart where I stayed for 20 years.
Shaping up
When I stood down, I decided, well, that routine has been the extent of my physical training for a long time. It was time to take things up a notch. I mapped out a three-month regimen that would allow me to ease into a higher workload for a month before upping the ante in months two and three.
In that first month I used the elliptical trainer every second day at a local gym, followed by a boxing session on the heavy bag, and did light weights on the other days. To give you an idea of where I'm at now, this morning I did 10 sets by 10 of dips; 10 sets by five of chin-ups; 200 push-ups (my normal breakdown is sets of 60, 50, 40, 30, 20); four sets by 10 of squats and about 160 sit-ups on the incline bench. It's got to a point where I'm in reasonable nick – the closest I've ever been to having a six-pack. When I resigned back in April, I was 86.5 kilograms. As of today, I'm down to 79.5kg (the first time I've been below 80kg since I was 20) and have wiped 8cm off my waist. The background to that daily target of 200 push-ups is that, in a recent Men's Health story, I noted that Michael Clarke said he smashed out 100 push-ups at the end of every session. I figured that seeing as I'd been doing 100 push-ups a day anyway for 10 years, I'd better stretch myself by raising that to 200.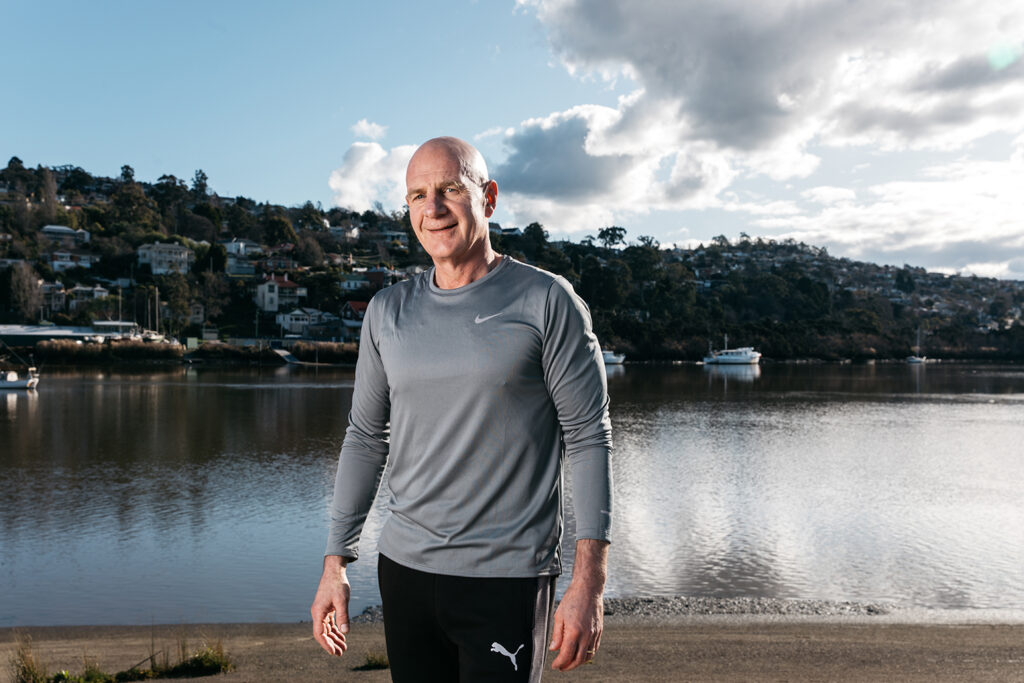 I've set a goal of being one of the fittest 57-year-olds in the country, and I think that's an achievable goal. How will I test it? That's something I'm working through. I guess there are CrossFit competitions I could enter. But it's difficult, especially when I'm a fifty-something who shouldn't run but can do pretty much everything else. More important, perhaps, is the personal challenge of finding out what my body can do now compared to what it could do 30 years ago.
Of course, there are some risks involved in finding out what you're still capable of. The best advice I've ever been given is simply to listen to your body. And I do. Just recently, I've been practising what I'd call a pretty brutal routine, and what I've found is that if I have a particular muscle group that's aching or sore one morning, I'll switch out that muscle group for another; I'll do squats instead of chin-ups, say. You absolutely need to listen to your body. More than that, you need to be smart enough to hear it – and to heed it. Mostly, though, my body has held up. I've surprised myself.
Diet has been crucial in all this. I keep track of everything I eat. In the process, I've confirmed for myself the adage that a six-pack is made in the kitchen and not the gym. I eat almost exclusively wholefoods, while aiming to get 40 per cent of my kilojoules from protein, 30-40 per cent from carbohydrates and the rest from good fats. What that translates to is a lot of lean meats and salads, eggs three times a week, protein supplements, nuts and the occasional slice of wholemeal toast. On days when I need a carb boost, I might eat some extra bread. And I drink a lot of water.
In terms of my working life, I'm going to start looking at some of the approaches that have been made to me since leaving office, while continuing the process of designing the kind of life that Amanda and I and the children want moving forward. I'll be doing some public speaking, and I've been pleasantly surprised by the interest shown in me from the mainland since I stepped down – I think COVID gave a national profile to the Tasmanian premier for the first time.
Whatever it is I decide to do, I'm determined that travel will be limited, that I'll never again spend so much time away from home. The joys and benefits of spending more time at home manifest in a thousand small ways. For example, in the last few months, for the first time, I've been able to watch my son, Finn, at midweek football and walk with my daughter, Millie, and her dog, Mac. Moreover, I've come to understand the sacrifices Amanda has made, managing her own career and business while also keeping the household going in my absence. We eat meals together now regularly, and the absence of constant emails and texts means that, for the first time in 20 years, I'm fully present when I'm with my family.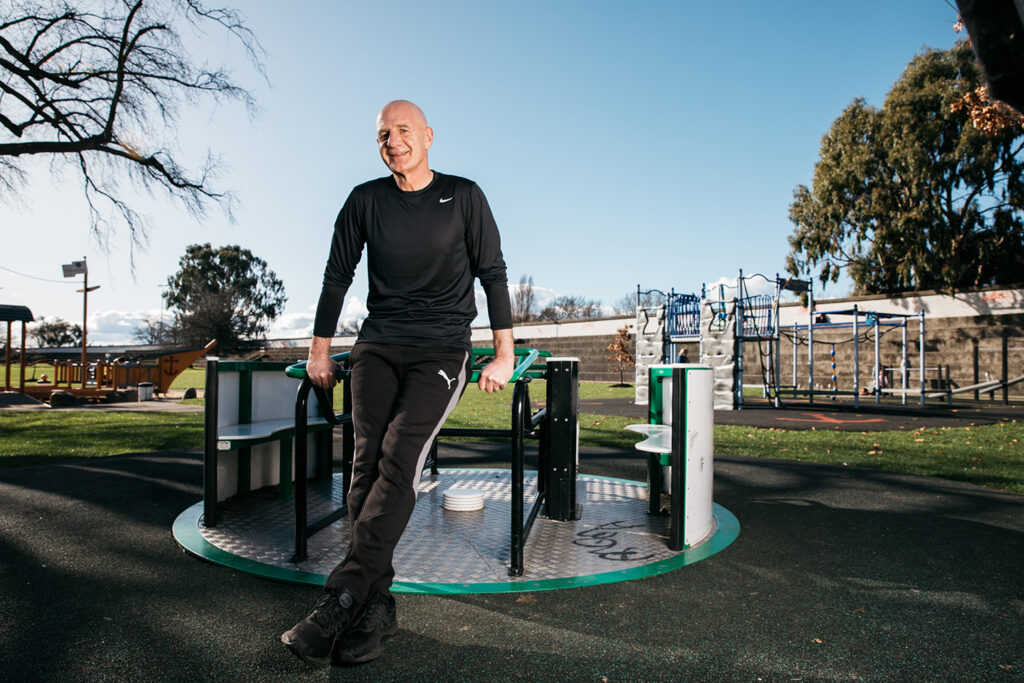 Weight of the world
On broader issues, such as the future of democracy and the planet, it would be fair to say that any sensible, thinking person would hold some concerns.
I was appalled by the Trump presidency, especially the lack of a coherent COVID strategy, which undoubtedly cost lives. America has a range of challenges, but that presidency created a schism across the American people. It pitted American against American, and it was done for the sake of politics. Unfortunately, it's hard to have a lot of faith in the new president's capacity. If you're a leader of people – and it doesn't matter if it's the state of Tasmania or the United States of America – you need to be clear and coherent in your messaging.
Similarly, I've been dismayed by what's occurred in the UK around the demise of Boris Johnson. One of the things on which I've prided myself throughout my life is integrity; to me, it's everything. I look at Johnson with his parties at No. 10 during lockdown . . . and that just appals me. With the ongoing invasion of Ukraine, the world
is in a fragile place right now, and I hope we see sensible, strong leadership with a focus on peace, not politics.
In terms of climate change, I think it's a positive that the country can now set some meaningful goals. While in office, I was proud to announce a state-based target of net zero by 2030 and to explain that, in Tasmania, we had a model that was head and shoulders above anyone else virtually anywhere in the world. It would be fair to say that my senior federal colleagues in the Liberal Party weren't perhaps as emboldened as I was.
While I'll do my share of thinking about the world's problems, I've been reminded that you must look after your own first. I'd like to think that I could still make a significant contribution as a father to my children's development and future happiness. Importantly, I still have my two kids at home and the opportunity to make up some lost ground. My wife has sacrificed much and done an extraordinarily good job in my absence, and I want to acknowledge her efforts with a similar effort from me. I believe that as we go forward as a family, we'll look back in the decades to come and I'll be able to say with absolute conviction that my decision to step down as premier was the best decision that I could have made.