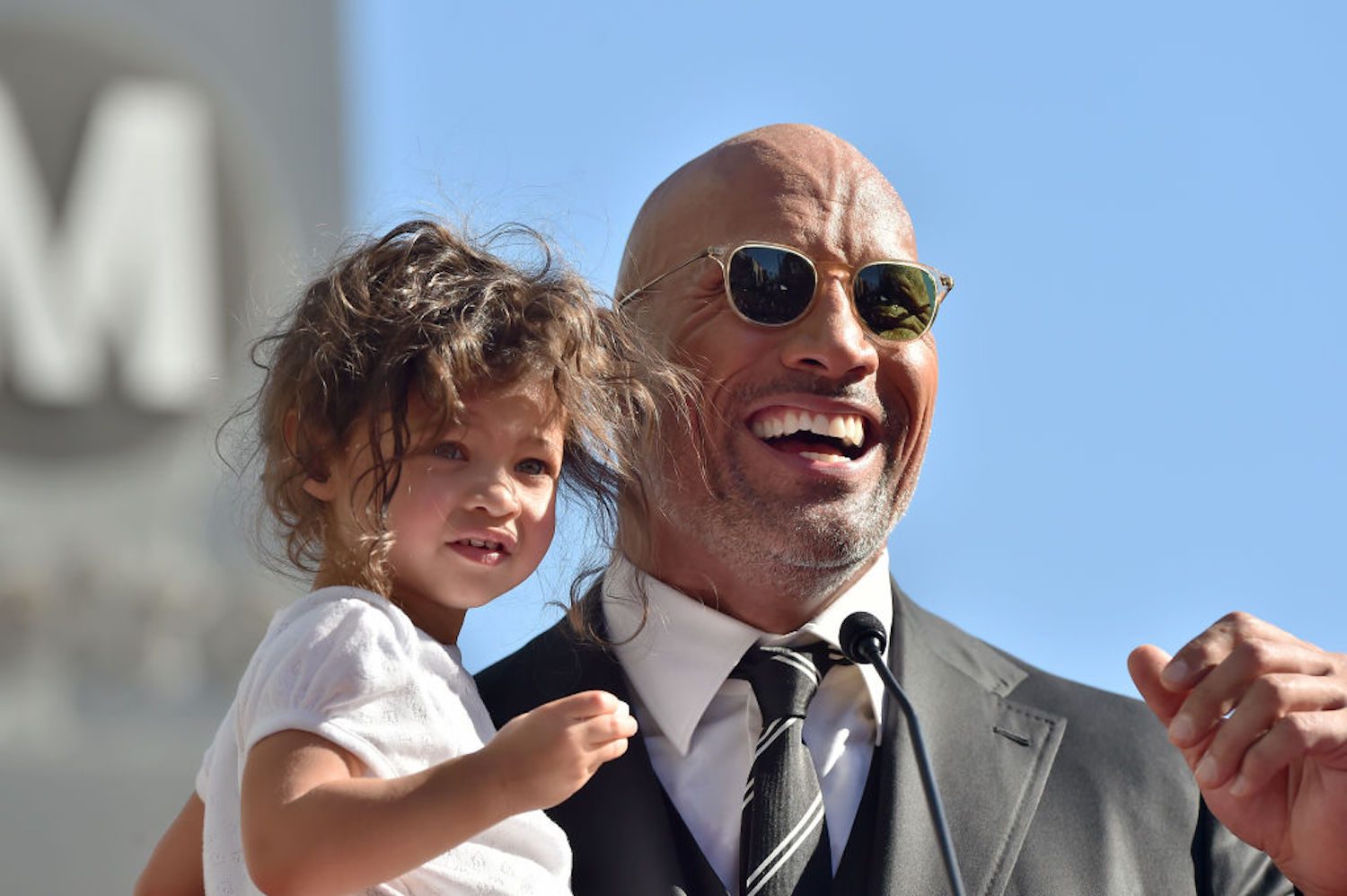 Flash back 10 years ago, and the idea of seeing Dwayne "The Rock" Johnson – a man who made himself a household name in the WWE arena – run for president would be laughable. But at a time where the antics and many a faux pas of Donald Trump were real, broadcast events and not the stuff of fiction, the news that Johnson is seriously considering a presidential bid is now hardly surprising. In fact, one can only help but question: "what took you so long?"
Johnson has long stoked the flames of a potential campaign. The wrestler-turned-actor previously told GQ that a presidential bid is a "real possibility" as he wants to see better leadership. He told the publication back in 2019, "I'd like to see a greater leadership. When there's a disagreement, and you have a large group of people that you're in a disagreement with – for example, the media – I feel like it informs me that I could be better. We all have issues, and we all gotta work our shit out and I feel like one of the qualities of a great leader is not shutting people out."
Now, in an interview with the Today show, Johnson has elaborated on his presidential plans, going so far as to say, "I do have that goal to unite our country and I also feel that if this is what the people want, then I will do that."
While Johnson didn't elaborate on which party he would represent or when he might launch a presidential campaign for the White House, he certainly is flirting with the possibility of such a thing. And if the latest online public opinion polls are to be believed, we might just get our wish of seeing The Rock embarking on such a campaign, as 46 per cent of Americans would consider voting for him.
The idea of seeing The Rock run for president might garner some eye-rolls that could measure on the Richter scale, but in 2021 stranger things have happened. It seems celebrities these days aren't content on dominating the box office, instead they're casting their gaze to political fields. Already, we've seen Terminator star Arnold Schwarzenegger become governor of California, while former wrestler Jesse Ventura became governor of Minnesota. There was also former actor Ronald Reagan who became president as did Apprentice star Donald Trump – and we all know how that turned out.
But if Johnson is intent on following through with this presidential campaign, he might have some friendly competition by way of other Hollywood stars. Matthew McConaughey has said he would consider a potential run for governor in Texas, while TV Star Caitlyn Jenner is also reportedly weighing up a potential run for governor of California.