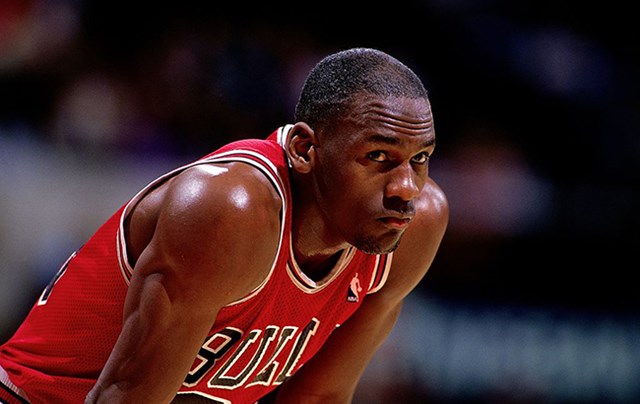 Michael Jordan; basketball legend, history re-writer and star of Space Jam. The 6ft 6 American's career may have wound-up more than 20 years ago but his legacy in sport will always be remembered. Who could forget his playoff-record 63 point haul against the Boston Celtics in 1986, not Larry Bird that's for sure.
"God disguised as Michael Jordan": is how Boston's Bird described what he saw on the night.
'God' Jordan continued on his warpath and went on to claim five Most Valuable Player (M.V.P) awards, 10 Score Titles and three Steals Titles along with a long list of individual records, yet that doesn't merit him with the title Greatest of All Time (G.O.A.T). In fact, he's not even The Don.
The Don is cricketer Don Bradman. A less glitzy, glamorous and commercialised sportsmen but a man who proved a hero when Australia needed him most. To translate into cricket terms, Bradman's batting average is the equivalent to him standing nine feet tall, being able to juggle six cars or running the 100 metres in six seconds flat.
"Not since Shakespeare has anyone been so far ahead of his colleagues" Peter Roebuck, Sydney Morning Herald cricket writer
Click here to order the full extract from Australia's Sporting Heroes: Issue 1
Bradman's batting average was 99.4. The next best average is South Africa's Grame Pollock at 60.97 with Brian Lara occupying the third spot having raked-in an average of 53.78. For comparisons sake, Bradman could have thrown every wicket away for a duck once in every three of his innings, and he still would have averaged near 67.
Impressed yet?
Jordan's record was an average of 30.12 points scored per-game, but it isn't a record miles ahead of the chasing pack alike Bradman's. Wilt Chamberlain struck an average of 30.07 over his career while both Kevin Durant and Lebron James are not far behind on 27. All of this, and Nike never even thought about releasing a pair of Air Bradman's. Perhaps it's not as catchy.
Common Ground
Jordan Rules
In the late 1980's the Detroit Pistons came up with 'The Jordan Rules', a way of using their whole team to take on one individual, or as they put it, 'to play him tough and throw him off balance'.
Leg Theory
In 1932 England captain Douglas Jardine formed the 'Leg Theory' in order to try and stop Bradman from scoring. In short, balls were bowled at Bradman's body while the leg side was stacked with fieldsmen. It was controversial to say the least.
There may be many similarities and differences between James and Bradman but we wouldn't want to change anything about the legend of their careers. After Bradman died, Sachin Tendulkar – the batsman said to be most like the great man in his swishing style and instinctive grace – put it best:
"Whatever he has achieved is always a dream for other batsman. They want to be like him, but it is probably impossible to get there".
Click here to order the full extract from Australia's Sporting Heroes: Issue 1
For more stories about our greatest sporting legends and moments in time, pick up your copy of Australia's Sporting Heroes. Collect all four!