The speed wars that have erupted within the EV world over the last decade are nothing short of ludicrous. While there's automakers like Tesla who first started the trend of mind-numbing acceleration (their Model X Plaid now hits 0-100 in 2.6 seconds), there's also others like the folks at Lucid who are taking it to a mind-numbing level with their Air Sapphire (hitting 0-100 in fewer than two seconds). But like any seriously fast sport car, this amount of horsepower comes at a huge cost, with the EVs starting at $175k and $362k respectively.
So what is one to do when you have the need for electric speed, but want to keep your costs under six figures? Well, you invest in a Kia Ev6 GT.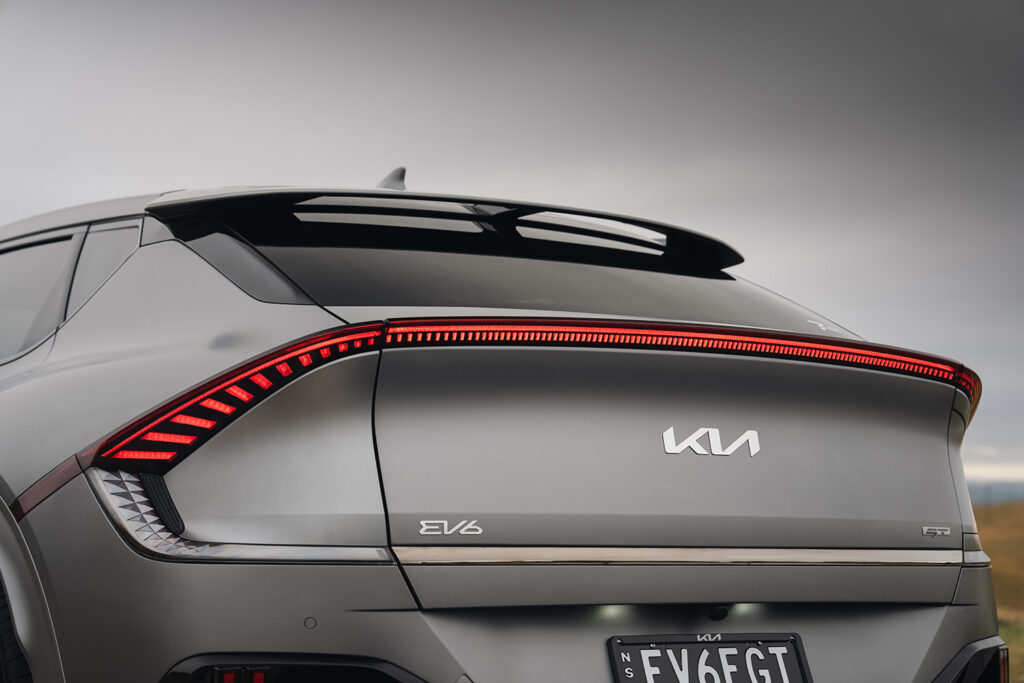 Offering electric Porsche-like acceleration at (less than) half the price of a Taycan, paired with trustworthy durability and reliability, Kia's new EV6 GT sports SUV is available for a whole $99,590 (approximately $110,000 driveaway once the wheels hit the road in Australia).
With a claimed 0–100km/h acceleration time of just 3.5 seconds, the car beats similarly priced performance cars like the Mercedes-AMG A45 and Audi RS3 – and is faster than a Porsche 911 Carerra4, and as quick as a BMW M4 AWD, even though both of those performance icons have prices well beyond that of the Kia EV6 GT.
So how has the Korean carmaker done it?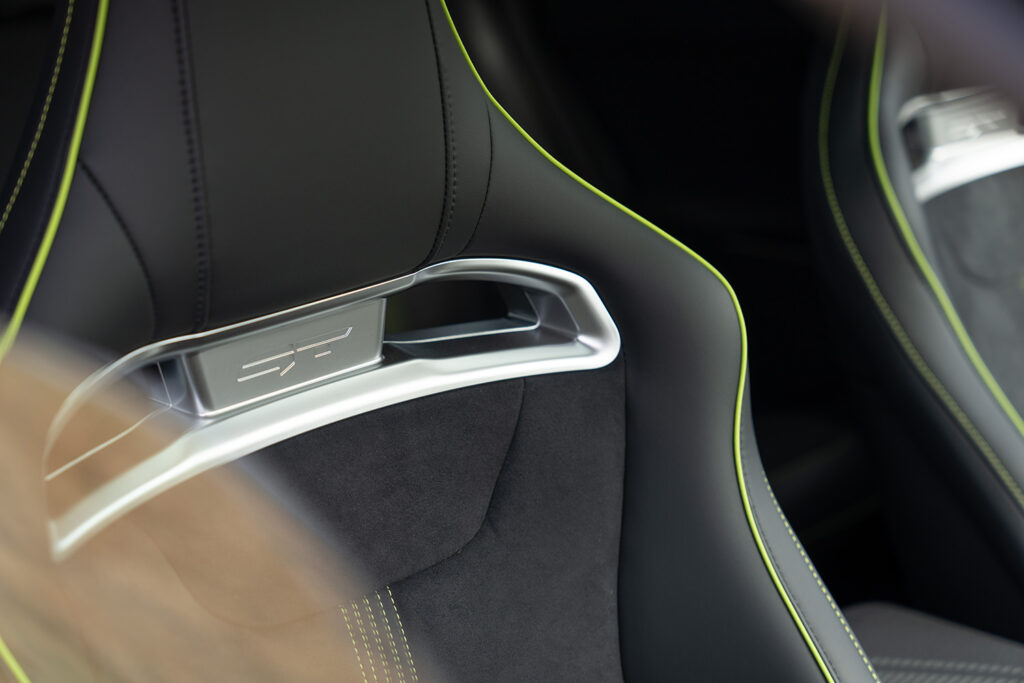 The EV6 GT's performance enhancements elevate it beyond its siblings and have been deftly deployed for maximum impact. The GT has a considerably more potent powertrain, sportier suspension, stickier tyres, larger brakes and a faster steering rack, all of which will get it from A to B faster.
When we took the car for a test drive over the weekend, the first thing we noticed was the GT's not-so-modest uptick in performance: the rear electric motor – and an entirely different front motor – catapult the EV6's peak outputs to a mind-boggling 430kW/740Nm. And you can feel it.
As for the design, inside, the EV6 GT gets unique sports front seats (but loses the GT-Line's electric seat adjustability and occupant cooling), a GT Mode button on the steering wheel and lime green accents throughout the cabin. On the outside, the EV6's futuristic design is longer and wider than a Kia Sportage mid-size SUV, but with a lower roof line, and sits on a 2900mm wheelbase.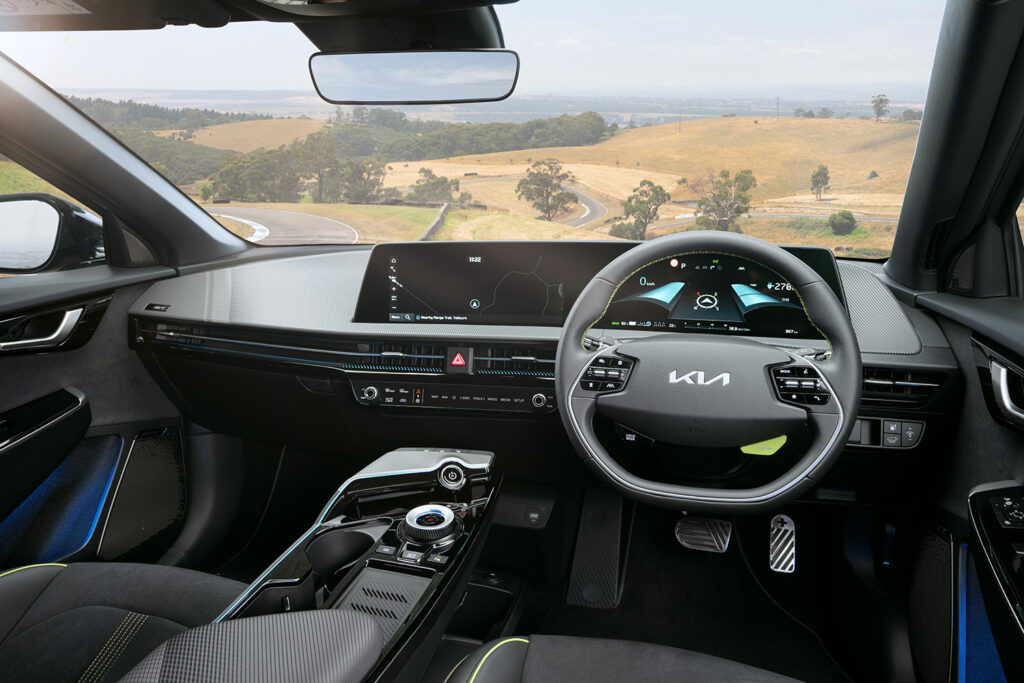 Key details
2023 Kia EV6 GT
Engine
Dual electric motors
Power
160kW front
270kW rear
430kW combined
Torque
740Nm combined
Drive type
All-wheel drive
Transmission
Single-speed automatic
Power-to-weight ratio
197kW/t
Weight (tare)
2185kg
Spare tyre type
Tyre repair kit
Tow rating
1800kg braked
750kg unbraked
Turning circle
11.9m
You can find out more here.