Friday
Flight from Sydney to Melbourne on the 3pm Virgin flight to avoid ANY mishap on Saturday morning. Expectation: loud, crazy airport. Streamers flying and so fourth. Reality: absolutely not. Quite pleasant to be honest. A full flight though, and lots of red attire.
Skipped any AFL-eve party and opted for an early night to be squeaky clean for the big day. Nestled in at the Sofitel on Collins (stunning hotel, amazing view of the MCG, and only a 10 minute walk to the stadium), things were looking good.
Saturday
Game day!! 10:30am arrival for an 11am SHARP lunch.
By sharp I mean even Australia's Prime Minister was *politely ushered* to his seat to be seated by 11am on the dot, and I saw it with my own eyes.
I was lucky enough to be hosted by Toyota at the MCG's Olympic room for the official AFL Commissioners luncheon alongside some Aussie big guns (from PM Anthony Albanese and the much respected Julie Bishop to News Corp's co-chair Lachlan Murdoch, all the way to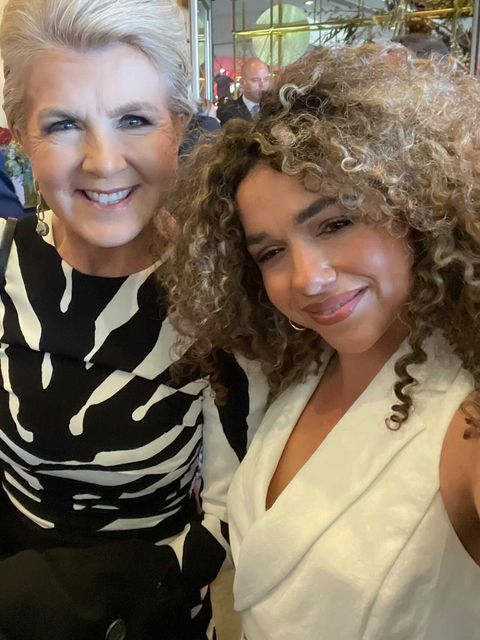 Bernard Fanning and the lovely Delta Goodrem. But the sharp start time was legit. Host Hamish Mclachlan absolutely did not hold back from naming and shaming those who were not yet seated, with some healthy banter, many of whom threw it right back.
The tables which seated around 10 people (must have been around 20 tables) were decorated with each seat holding a welcoming AFL grand final pin, an AFL final record book, a menu by South Australian legendary chef Scott Pickett, and the first course: Fraser island spanner crab, radish, tomato, and shisho. Incredible.
This chef is incredible so to have a full menu by the creative culinary mastermind was a real treat. Amazingly for the Toyota table, we had a prime viewing position along the window overlooking the MCG. Win.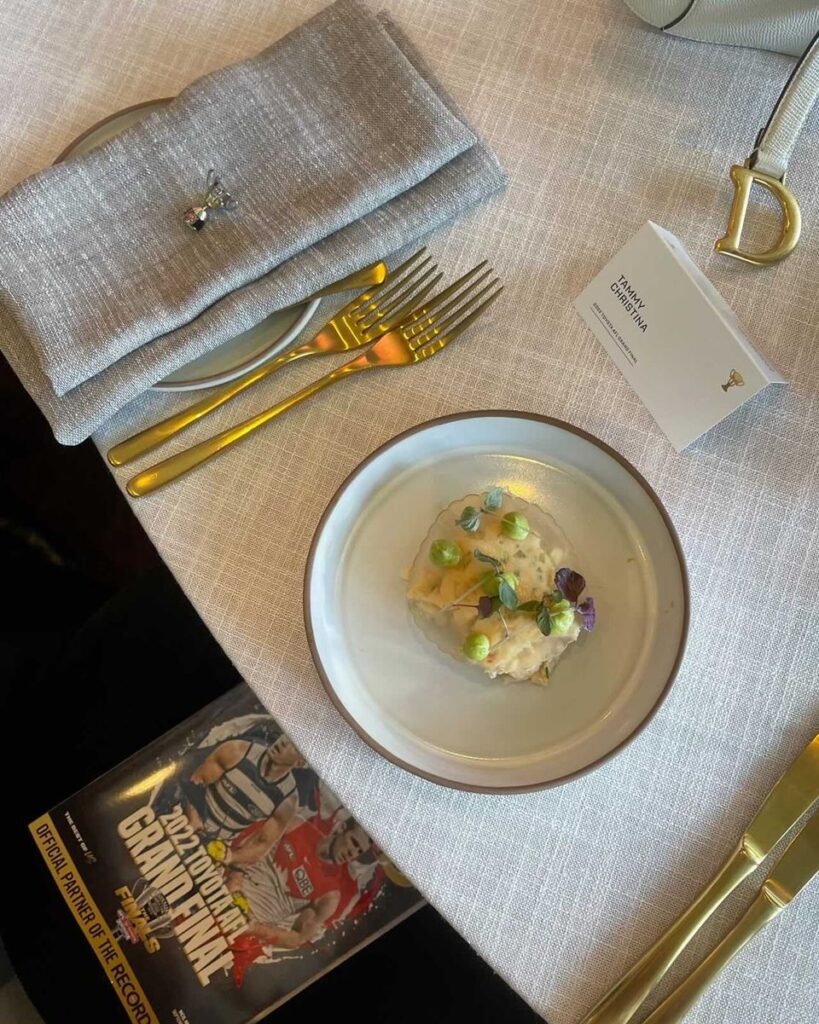 After collecting a beverage (golden Moet goblet, already indicative of a day), and saying a brief hello to some familiar faces, it was time to sit down and get to the formalities.
Following a series of welcomes and addresses, first up was a surprise private performance by Australian icon and leading Powderfinger vocalist, Bernard Fanning. Performing a plethora of hits like My Happiness and These Days, our younger selves were literally fan-ning.
While these exciting things were underway, just outside of the window you could see an army of people out on the grounds building the stage on which Robbie Williams was to perform the pre-game entertainment on. Amazingly in the blink of an eye it was up and ready to go.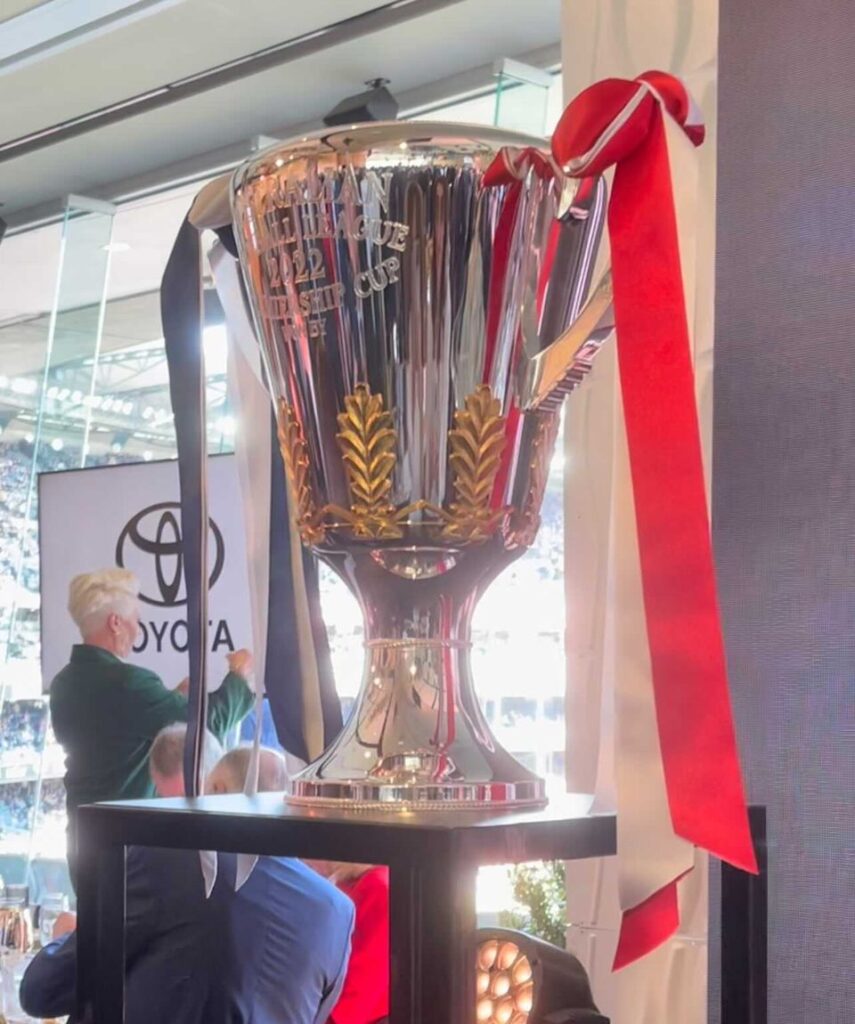 After Bernard Fanning got guests hyped up, there was an address by AFL CEO Gill McLachlan (in his final year as AFL CEO), and a tonne of banter and roasting. After this it was ROBBIE time.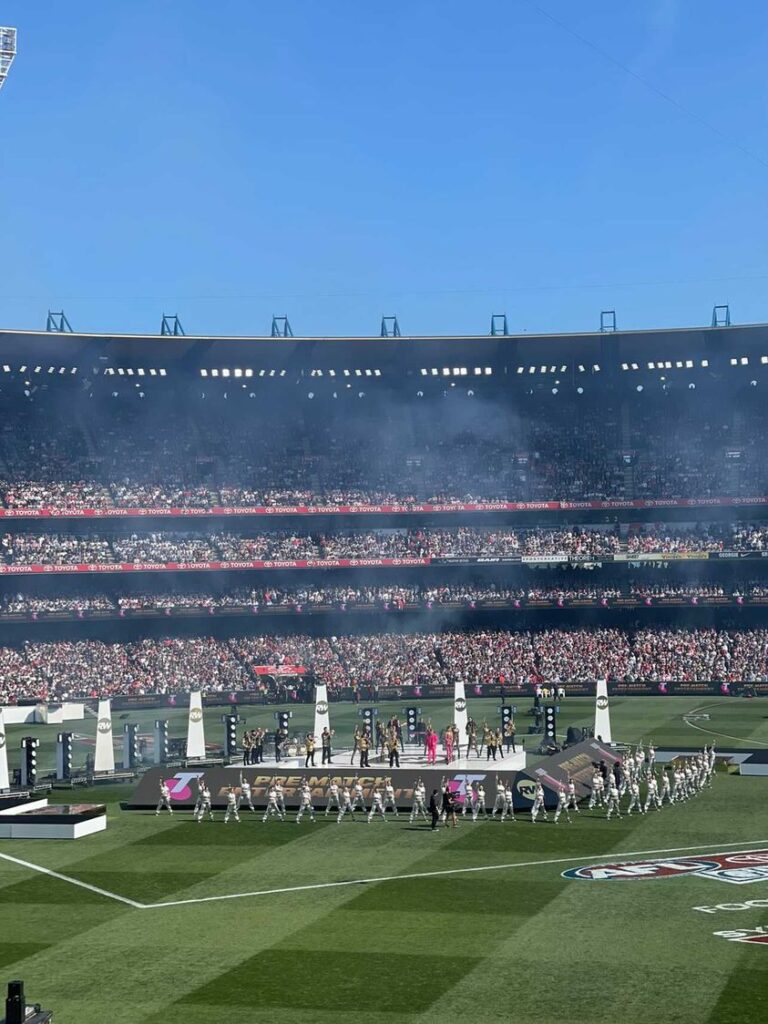 We were handed desserts and some drinks to take out, and part two of the day was underway. Guests of the Olympic room were seated just outside the room, giving easy access to go in and out as we pleased for beverages, warmth, chats and more. The MCG's iconic party pies and scones were served throughout, so this was something that could not be missed. They were hot hot hot commodities.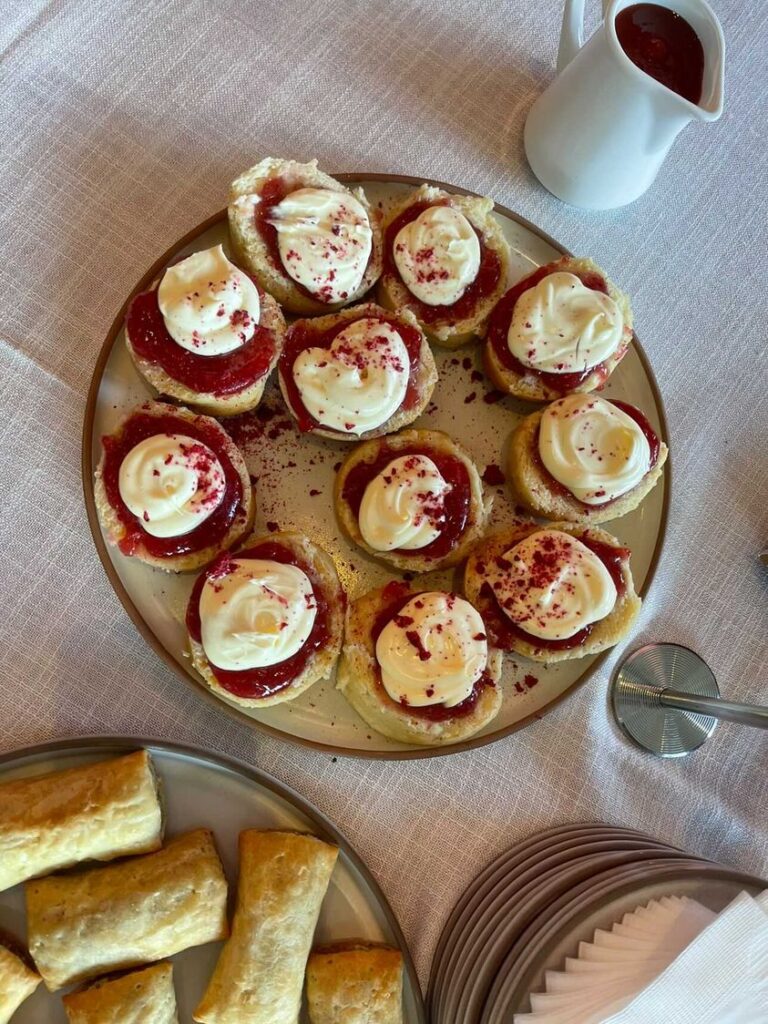 After the much anticipated annual Toyota Hilux lap of honour, pop legend Robbie Williams took center stage. Flying across the stadium he performed a tonne of hits, and ended on a high with a duet featuring our very own Delta Goodrem performing the iconic tune, Kids. Safe to say Delta killed it live per usual. This song was also so much better live looking back on it. Playing back the tune on iphone doesn't do it justice.
After this it was finally go-time. With a stadium of over 100,000 attendees (full capacity) who had flown from all necks of the country to attend, we were more than ready for the game to get going.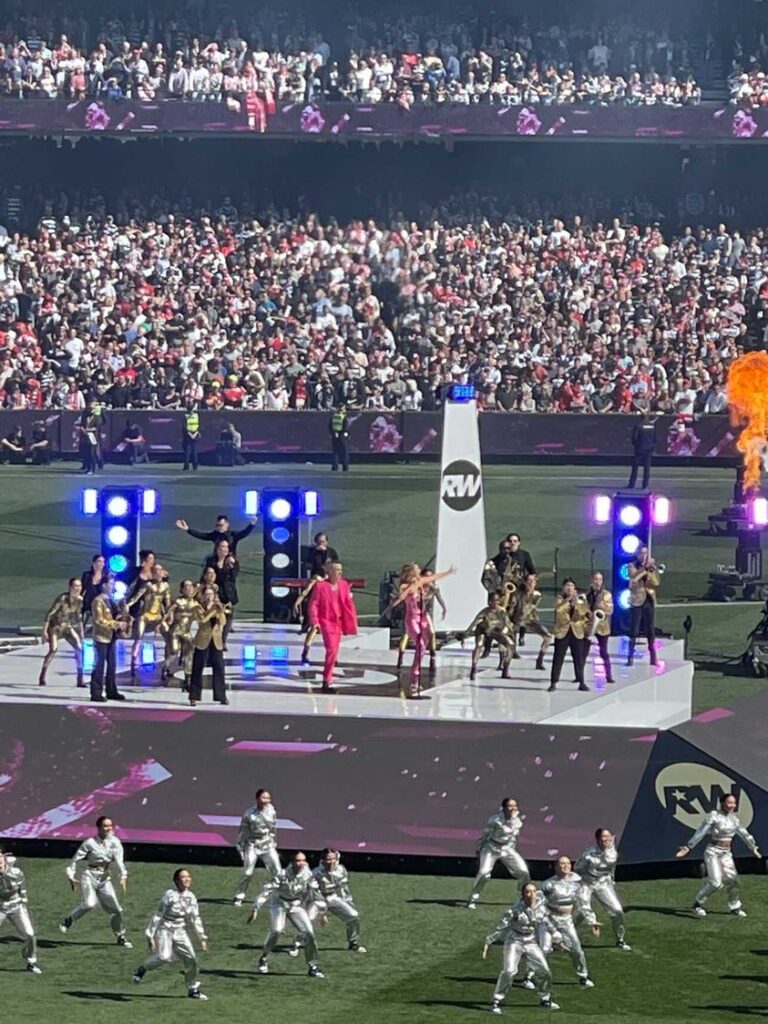 As for the score – for Geelong fans, the 81 point win is a day to remember forever!