In October 2017, a wristwatch that once belonged to Hollywood legend Paul Newman went up for auction in New York City. The watch in question was a stainless-steel Rolex Daytona that Newman's wife, Joanne Woodward, had bought her husband as a gift in 1968. She engraved the caseback with a line that expressed her concern about Newman's recent passion for racing cars – a hobby he'd developed after starring alongside her in Winning, a film about a driver in the Indianapolis 500. Carved in block capitals, Woodward's inscription on the back was simple and direct: "Drive Carefully Me".
Due to its rarity value and celebrity provenance, Newman's Rolex Daytona finally sold under the hammer for $US17.75 million, a sum that was a world record for a watch at the time. This was a truly mind-boggling sale that made headlines around the world, focusing attention on the watch world like never before. In the process, the Daytona sparked a number of knock-on effects. Not only did it fuel the growing demand for steel sports watches, it also stimulated huge interest in the vintage watch market that was previously the realm of watch nerds and collectors (US consulting firm McKinsey estimates the pre-owned luxury watch market will be worth over A$40 billion by 2025.) In addition, Newman's Daytona also shone the spotlight on a particular style of chronograph that has become commonly known as the "panda dial".
This specific configuration refers to a black-and-white, high-contrast design that acquired its ursine name due to its resemblance to the face of a panda – the black sub-dials on the white dial evoking the eyes and mouth of the bamboo-munching bear. A variation on this format uses white sub-dials against a black dial and is known as a "reverse panda", and there are also close cousins, such as TAG Heuer's black and gold Carrera (pictured). 
The reason for this colour combo isn't merely decorative.  Chronographs have a stopwatch function that enables them to whittle seconds into ever smaller increments. By the 1960s, the modern chronograph had become the preferred tool watch for rev-heads and weekend racers who wanted to monitor their times at the track. The panda format became popular due to its basic utility. The starkness of the black and white offered high visibility and was easy to read at a glance – a handy feature when you're in the driver's seat taking a tight corner at speed. 
This retro spirit of high-octane adventure is still infused in the panda dial. The 1960s were, after all, the stylistic golden age of F1, a time before safety suits and carbon-fibre everything, when the sport's danger factor and glamour were at their peak. So, panda dials retain a Steve McQueen swagger that few red-blooded men will be able to resist.
Today, pandas may be a zoological species notoriously bad at reproduction. But the same isn't true for their wrist-bound namesakes. As the Rolex Daytona celebrates its 60th birthday this year, expect the volume of the pandemonium to grow. 
TAG Heuer Carrera Chronograph $31,150, watchesofswitzerland.com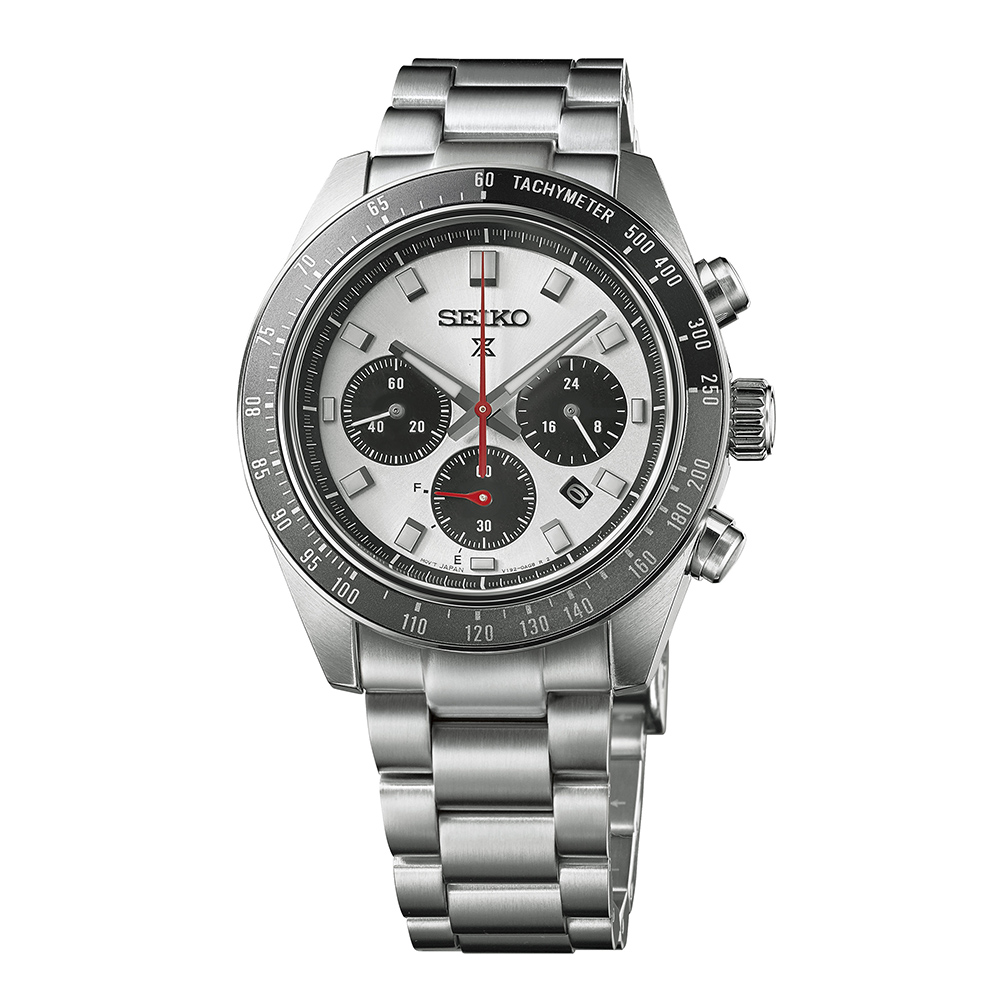 Seiko Prospex Speedtimer, $1100, seikowatches.com
Citizen CA4500-32A, $499, bevilles.com.au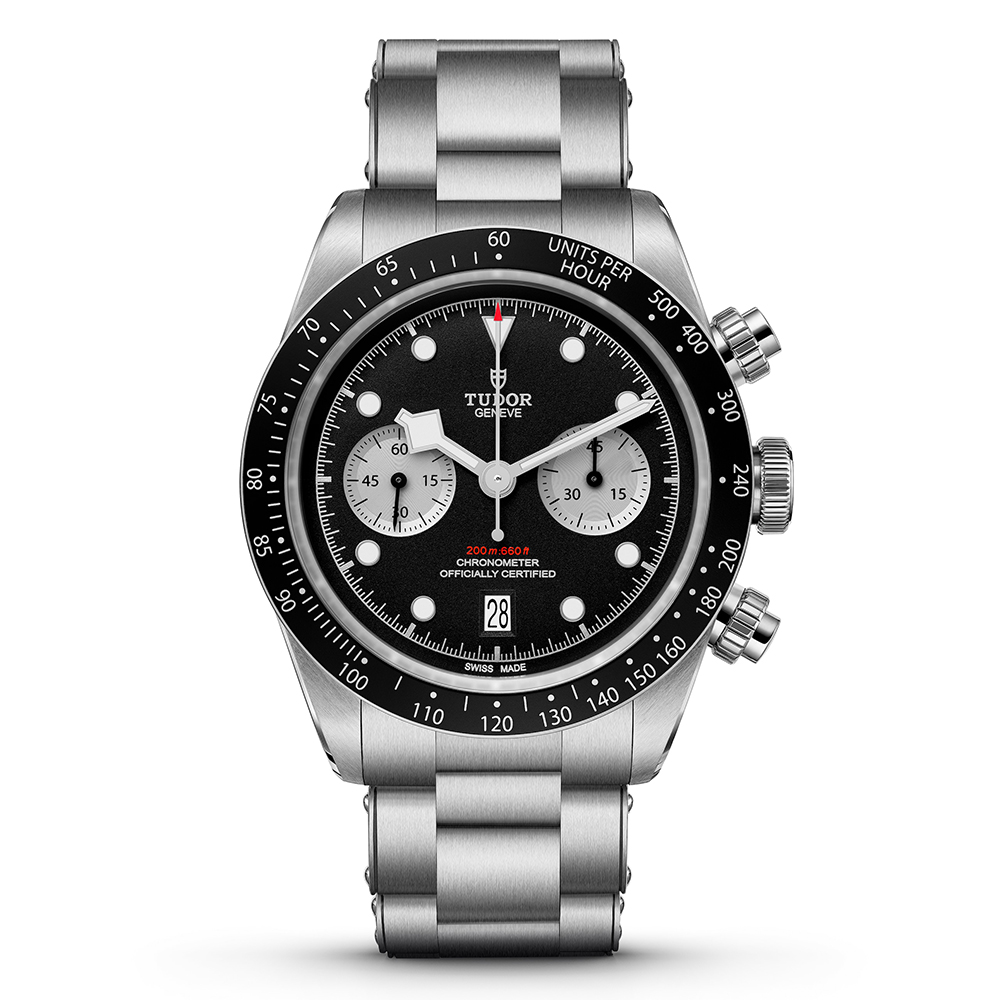 Tudor Black Bay Chrono, $7220, tudorwatch.com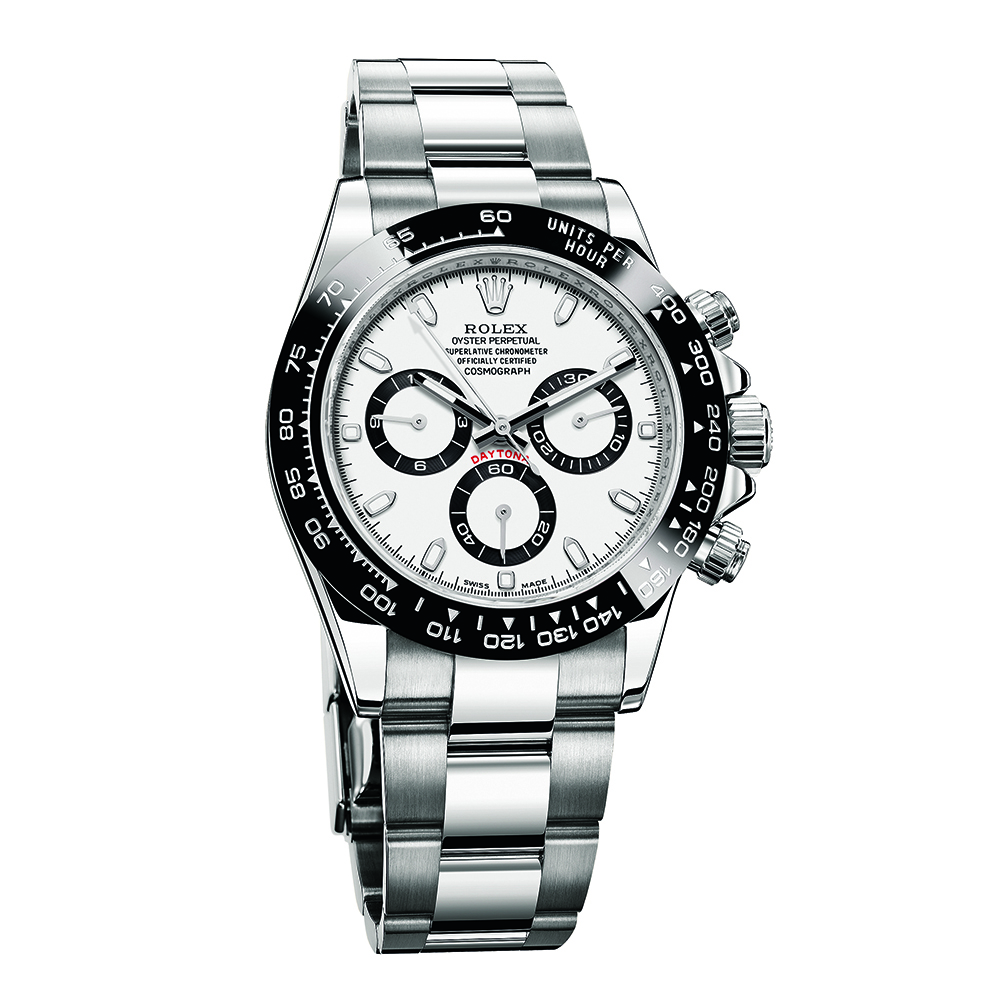 Rolex Cosmograph Daytona, 40mm $20,400, rolex.com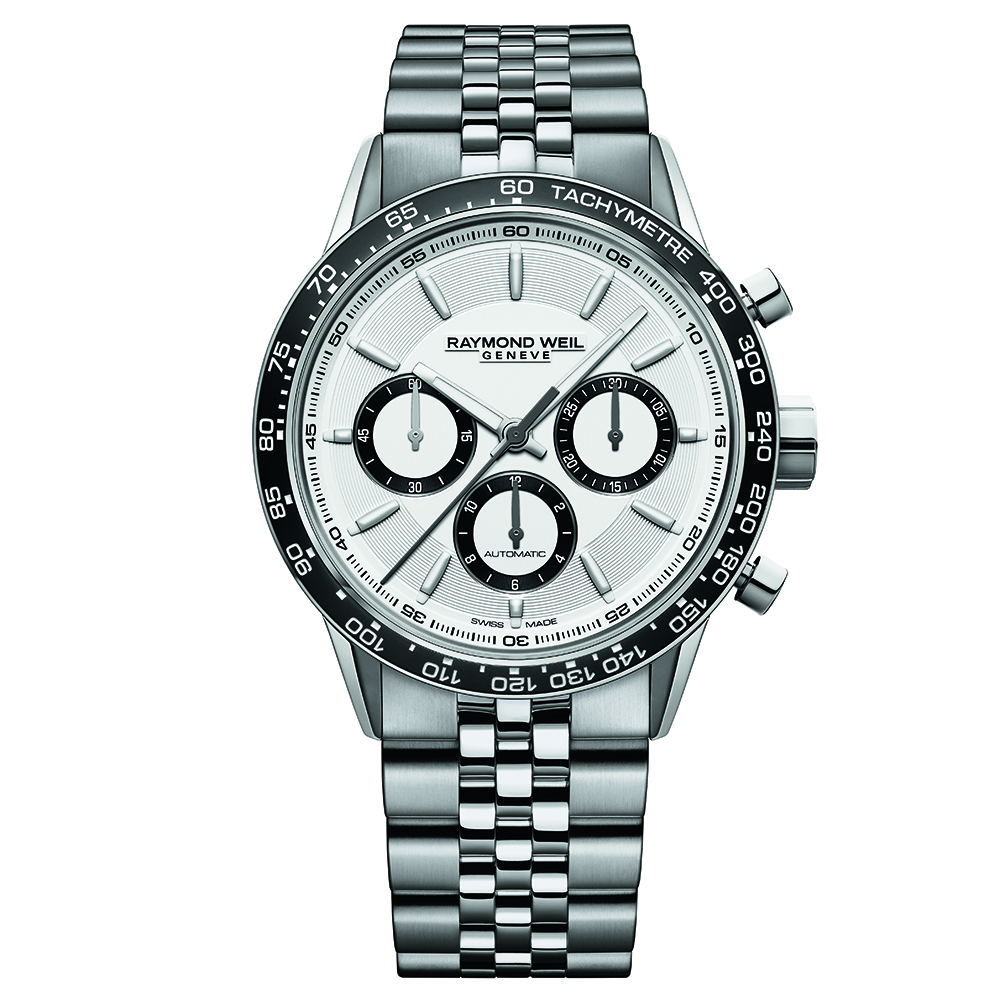 Raymond Weil Freelancer, $6300, raymond-weil.com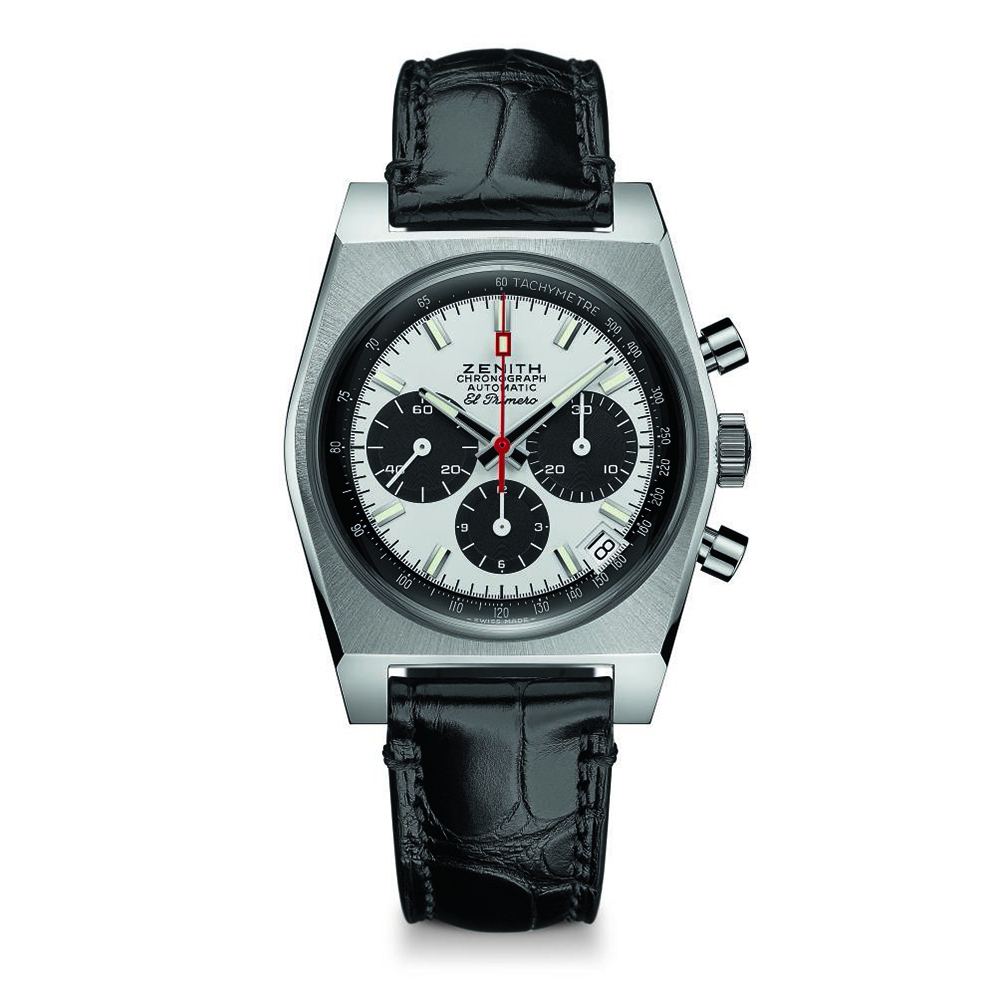 Zenith Chronomaster Revival El Primero $12,200, zenith-watches.com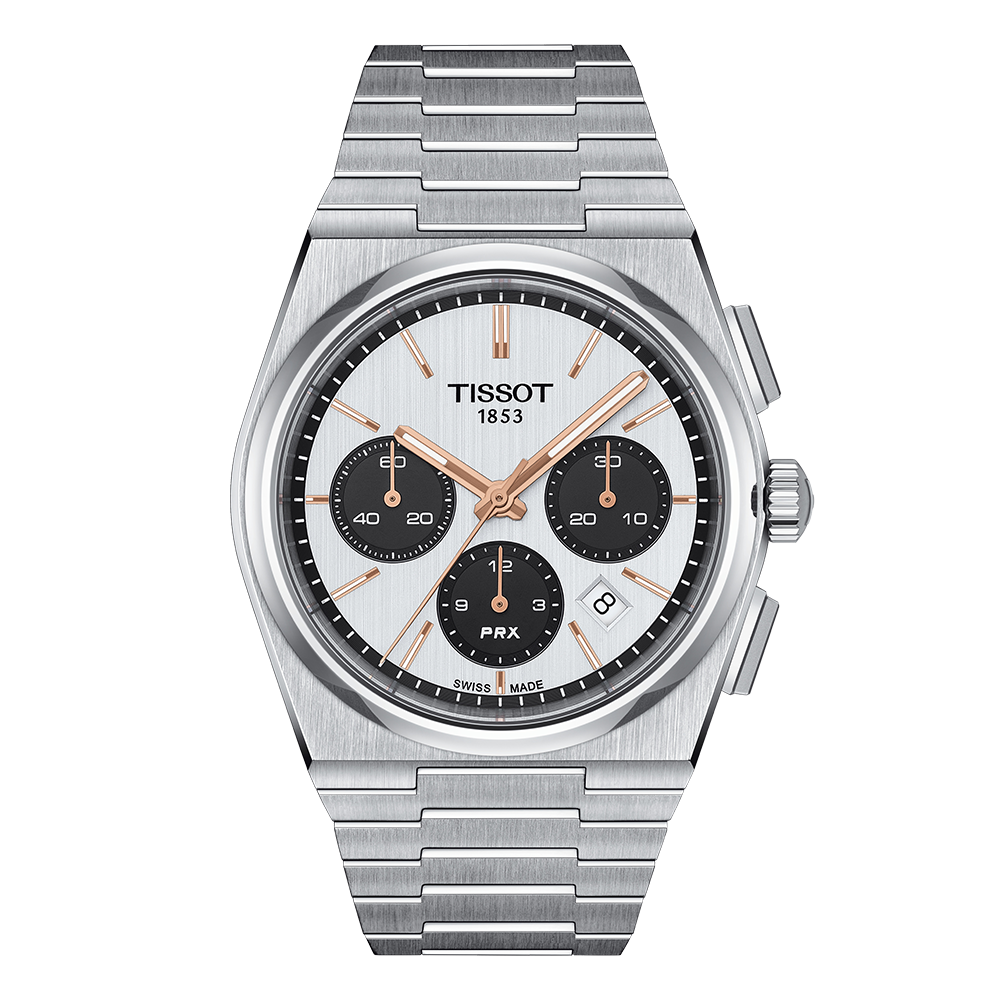 Tissot PRX Automatic Chronograph, $2775, tissotwatches.com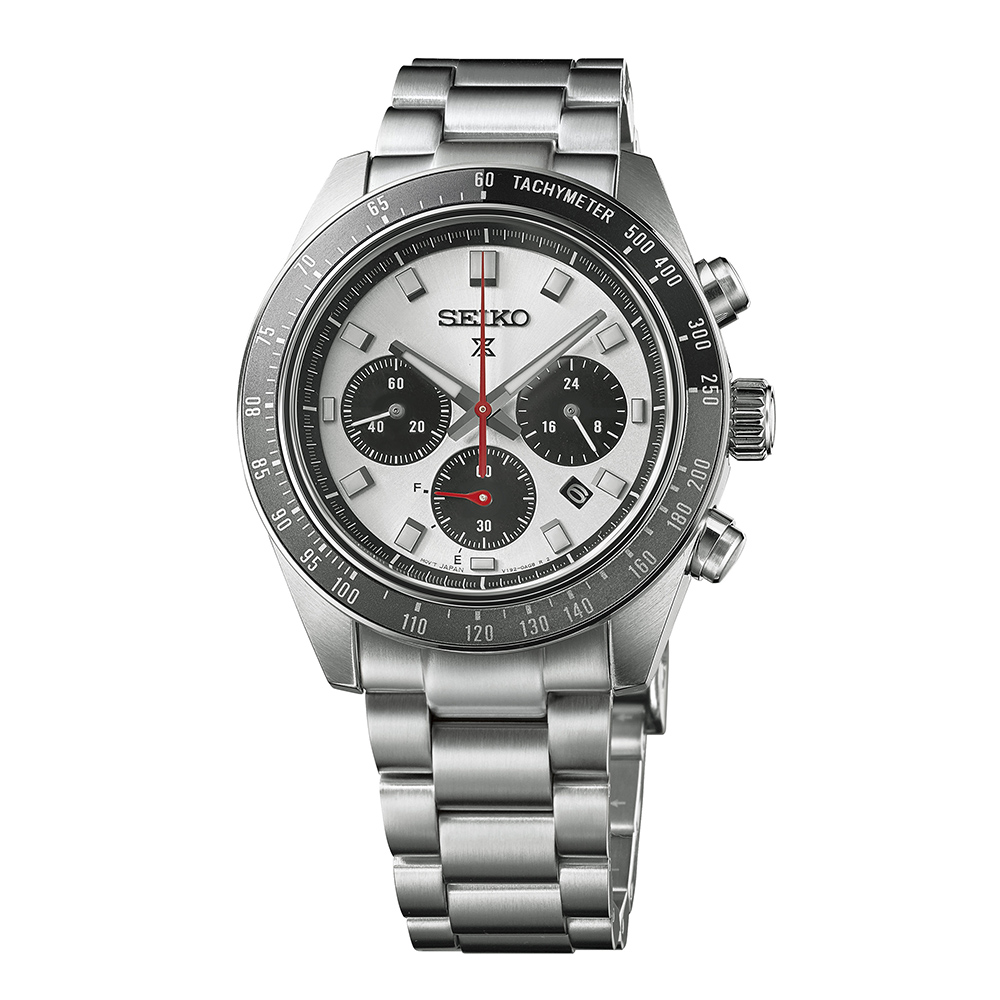 Seiko Prospex Solar Chronograph Speedtimer 41, $1100, gregoryjewellers.com.au