Visually, this metal alloy comprised of copper and tin offers definite appeal.  Stainless-steel watch cases may still dominate our wrists, but the warm tones and soft lustre of bronze give it added interest that can be particularly effective at highlighting a coloured dial. At the same time, it's less gaudy than gold and, more importantly, a fraction of the price. 
Bronze is also a rugged material with long-standing nautical connotations. The reason that old-school deep-sea divers' helmets were typically made of bronze is that it laughs off the corrosive effects of saltwater. This resilience made it the metal of choice for boat fittings for centuries, used to make anything from ship propellers to row-locks.
The reason bronze is so hardy comes down to chemistry. When the copper in the alloy is exposed to water, oxygen or carbon dioxide, it gradually starts to develop a thin, protective coating known as patina that protects it from corrosion or weathering. Aesthetically, this lived-in look gives bronze a special, worn-in character. It ages gracefully like a beloved pair of old jeans
or a vintage leather satchel. The colour of bronze may darken or take on a gentle mottled effect in a way that will make your watch unique.
Watch forums on the internet are full of ways in which this patinating effect can be accelerated.  One technique: boil an egg, mash it, then stick it in a sealed bag with your bronze watch case to coax a deeper hue from the reddish gold. You can always reverse the effect by wiping the case with a soft, vinegar-soaked cloth. Our advice: let your bronze watch age naturally to appreciate the evolution of this living colour.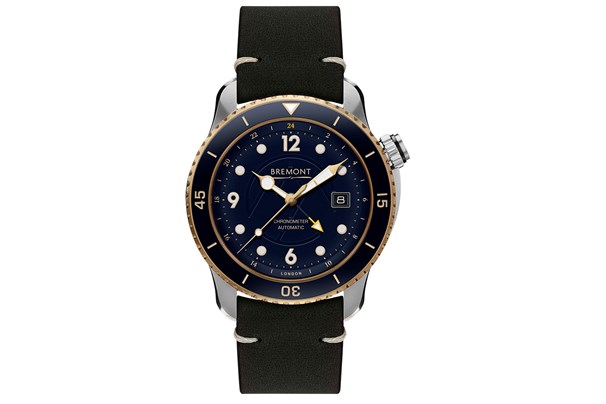 Bremont Project Possible Limited Edition
RAYMOND WEIL Freelancer Skeleton
IWC MR PORTER Limited Edition Pilot Automatic Chronograph
Omega Seamaster 300 Bronze Gold