Photography by Liam Chandler; Styling by Charlotte Stokes; Grooming by Karistyan Low; florals by Bloomingales.
Living sustainably can feel as though you're carrying the weight of the world on your shoulders. But with a little help from these environmentally friendly fashion brands, at least those shoulders will be well dressed as they bear the weight of significant change.
Get inspired below.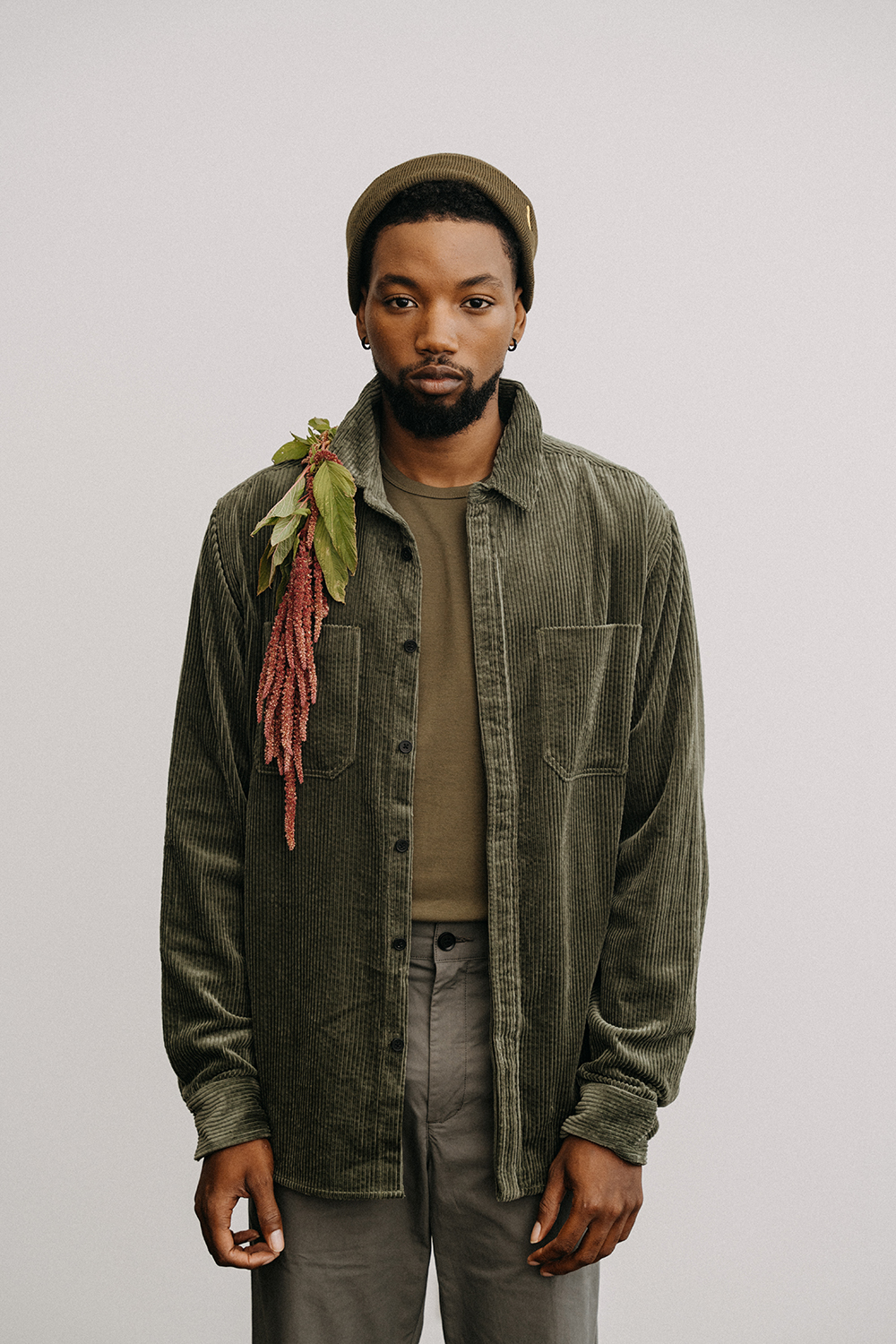 50 Shades Of Green
If you're seeking to go green, you may as well commit to the theme. Layering different shades of the same colour adds depth while creating a cohesion to your look, proving you've given as much thought to your ensemble as you have to the planet.
Jacket ($240), tee ($80) and pant ($160) by Nique; beanie ($34.95) by Yuki Bird.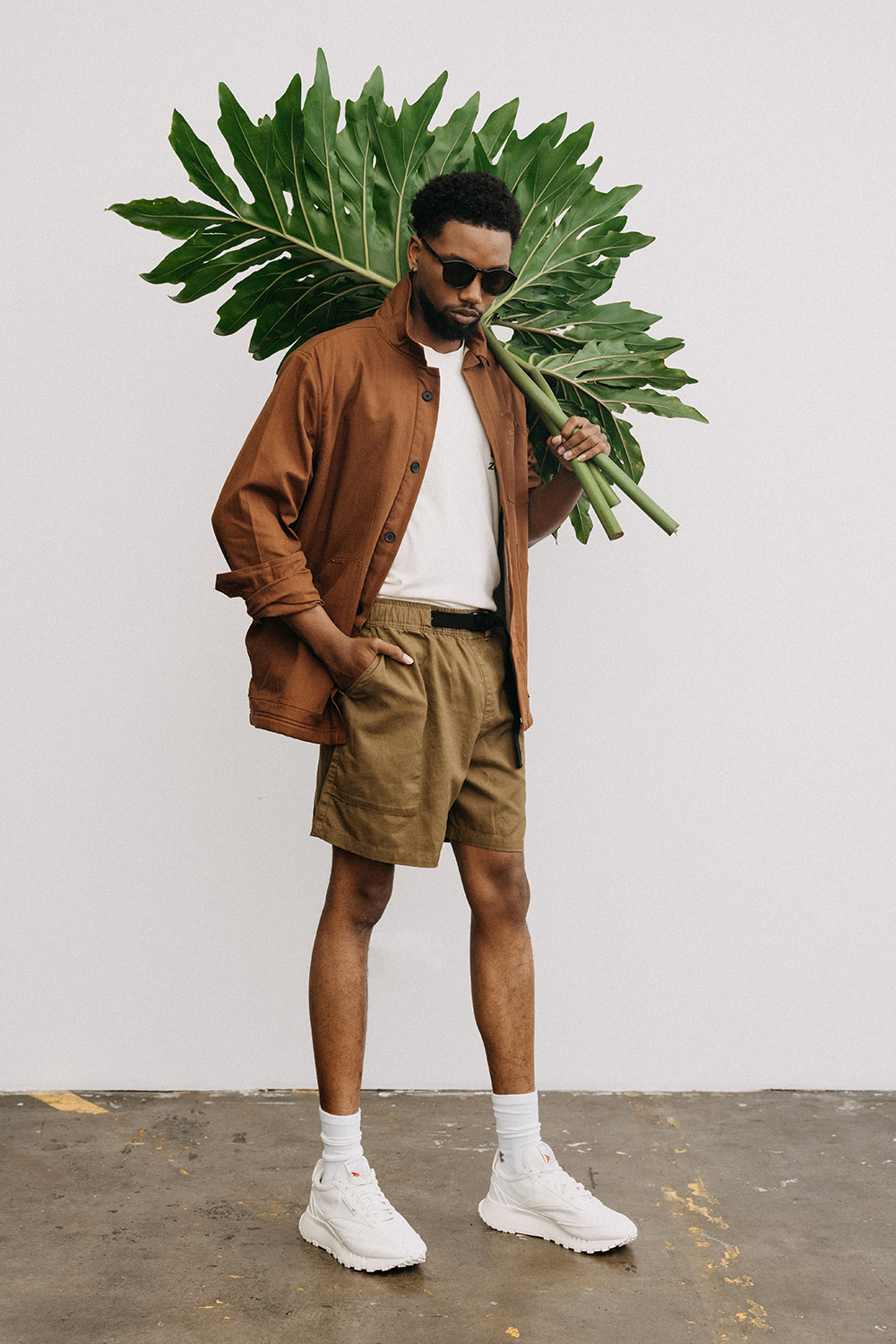 High Life
Hemp and bamboo are among the fastest growing plants on the planet, meaning that using them as textiles – yes, even in clothing – is extremely sustainable.
Coat ($179.95), tee ($64.95) and short ($99.95) by Zorali; sunglasses ($95) by Le Specs; trainers ($140) by Reebok; socks (stylist own).
Climb Every Mountain
Still not ready to embrace a pre-pandemic dress code? Meet society halfway with an elevated track pant and jacket that will give you a socially acceptable appearance with WFH comfort.
Bomber ($259.98), tee  ($49.98) and track pant ($119.98) by Kathmandu; sneakers ($155) by All Birds.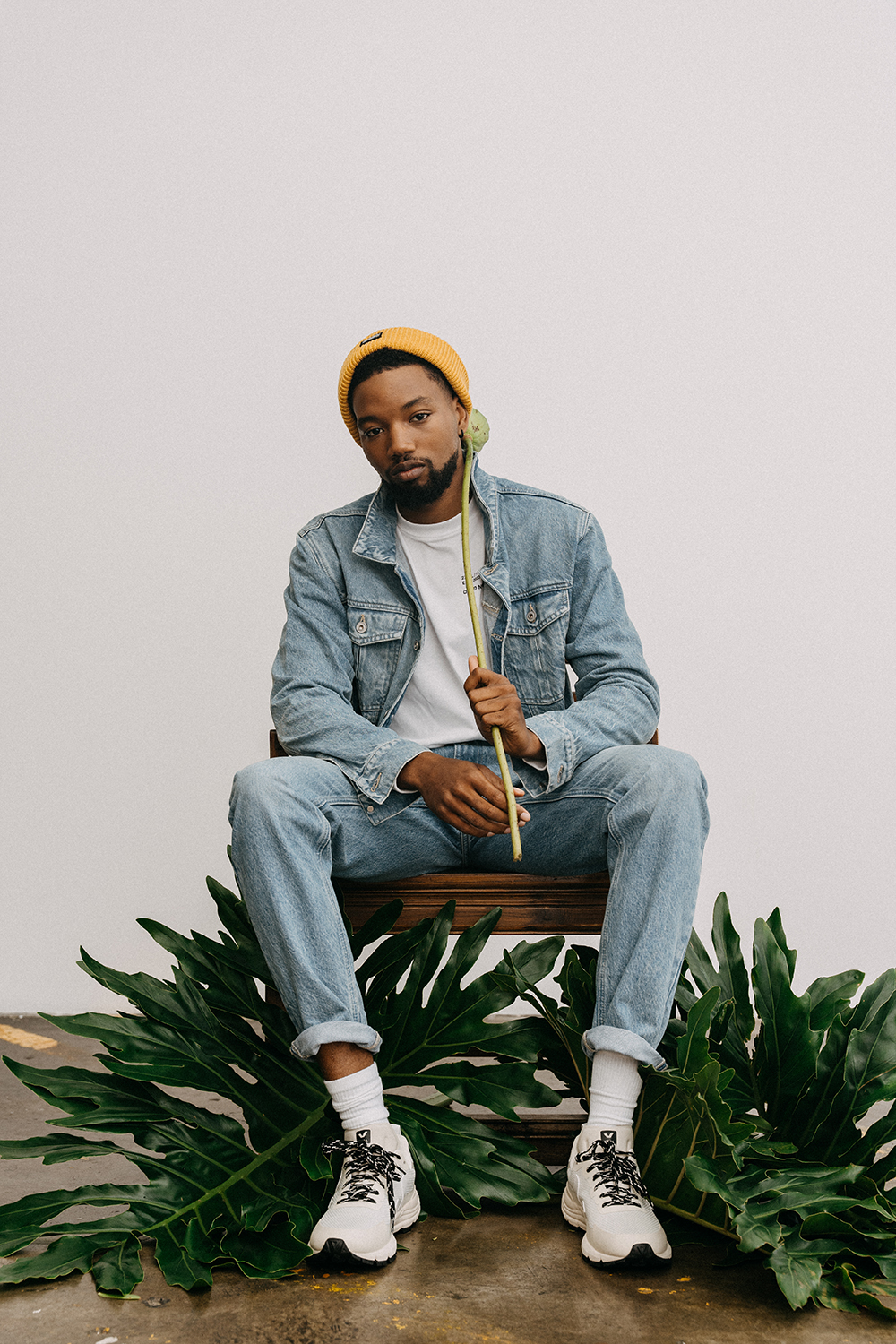 Double Not-So-Trouble
Not only is double denim oh-so-good right now, Aussie brand Outland Denim has doubled down on its ethics. As well as sustainable clothing, the company provides jobs to the victims of human trafficking. 
Jacket ($259.90) and jeans ($209.90) by Outland; beanie ($40) and tee ($80) by The Common Good Company; sneakers ($235) by Veja Dekkan.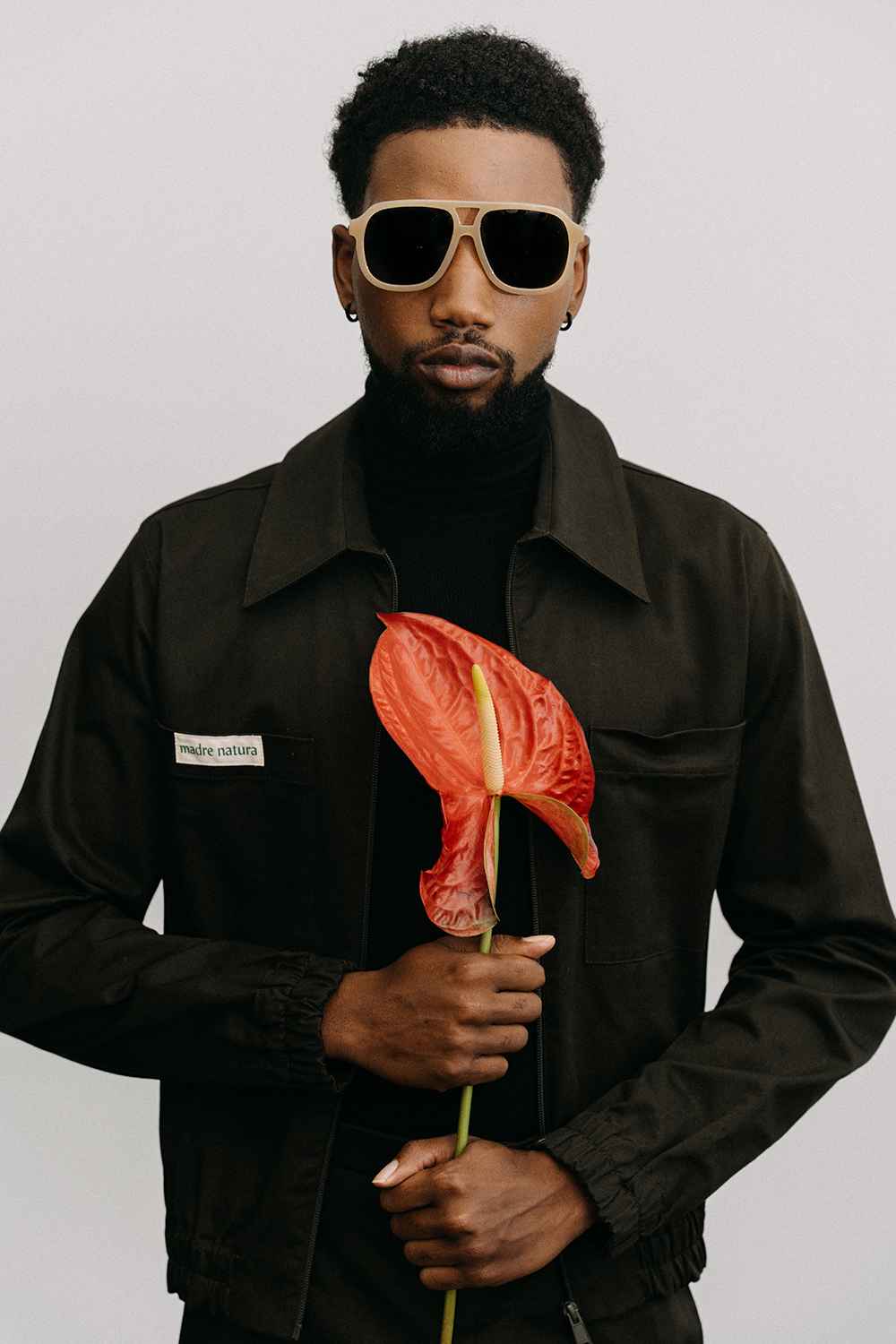 Stick your neck in
Nothing screams sartorial sophistication like a turtleneck as the winter chill hits. Investment pieces like quality knits and jackets not only ensure you'll be sorted next season, but they're the perfect antidote to fast fashion.
Jacket ($460), knit ($140) and pant ($320) by Madre Natura; sunglasses ($95) by LeSpecs.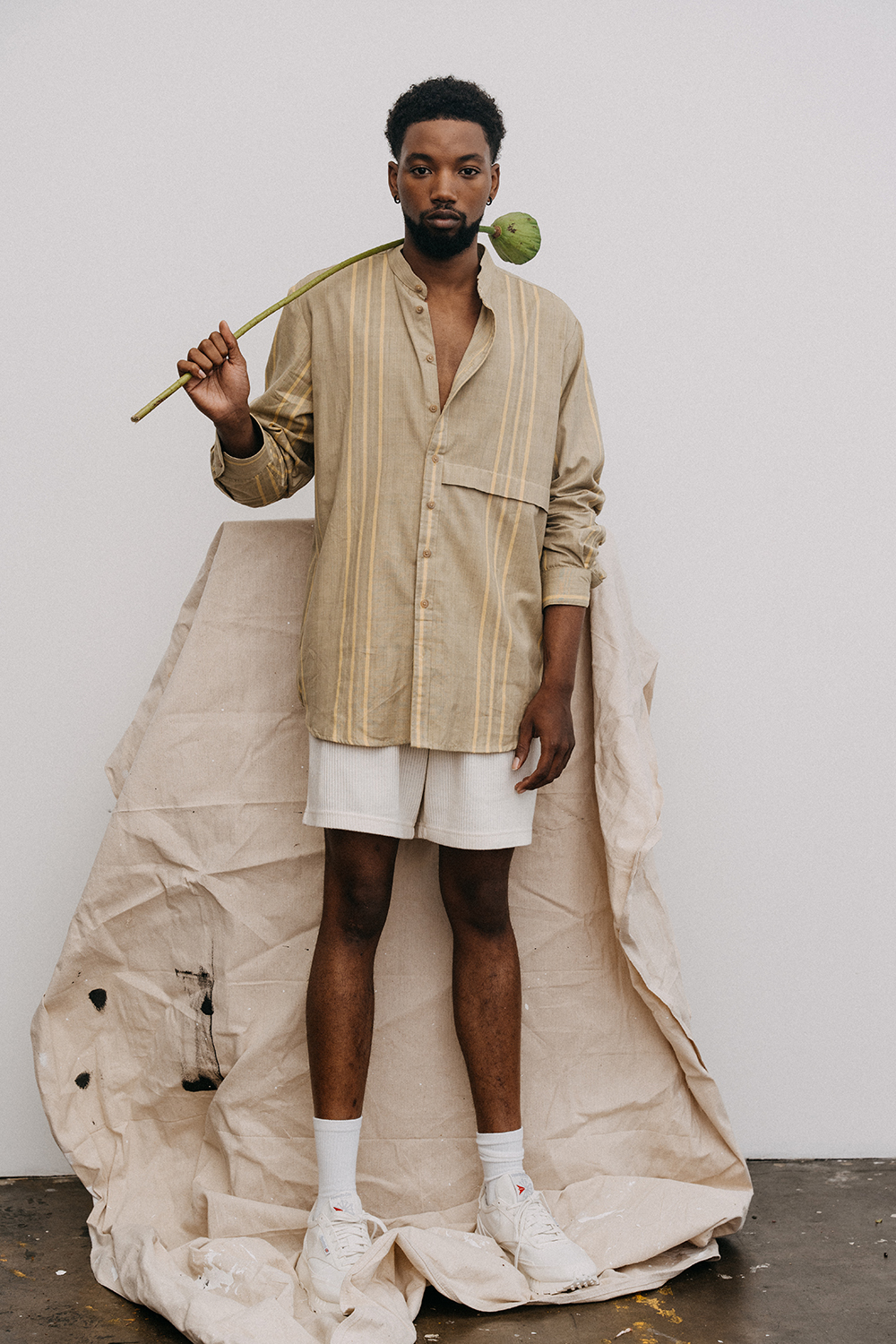 Plant Base
Dressing sustainably starts from the ground up, with brands like Reebok reimagining their classics with plant-based materials – cotton canvas uppers and natural rubber outsoles.
Shirt ($159.95) by Rupahaus; shorts ($80) and trainers, ($140) by Reebok.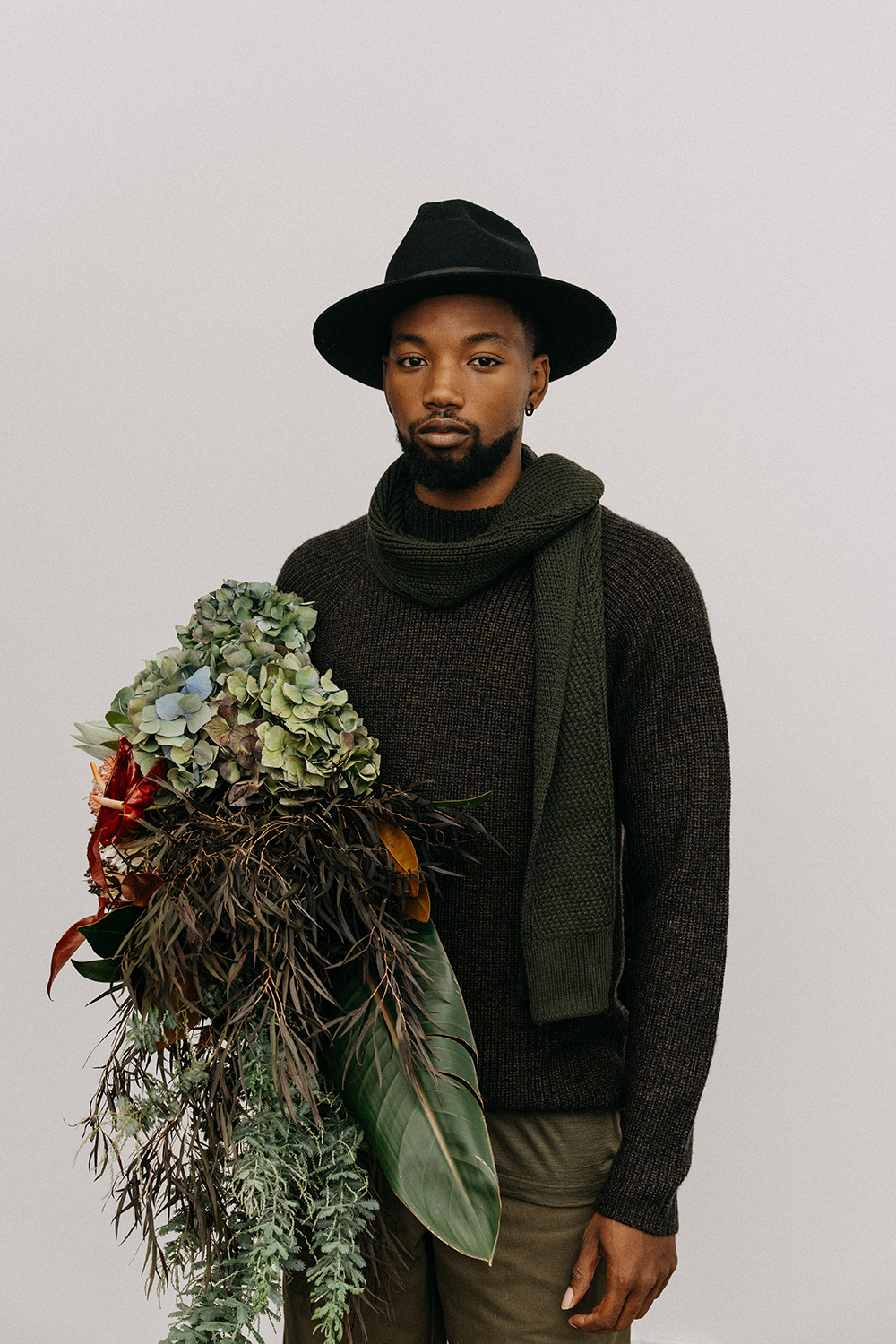 Break The Ice
Looking to impress on a first date? Why not continue your nature-loving narrative beyond the beach-side rig shots on your profile by dressing the part. This merino-based look will make sure you're not pulling the wool over your Tinderella's eyes.
Sweater ($319.99), tee ($99.95) and scarf ($109.95) by Icebreaker; pant ($149.95) by Zorali; hat ($79.95) by Mr Simple.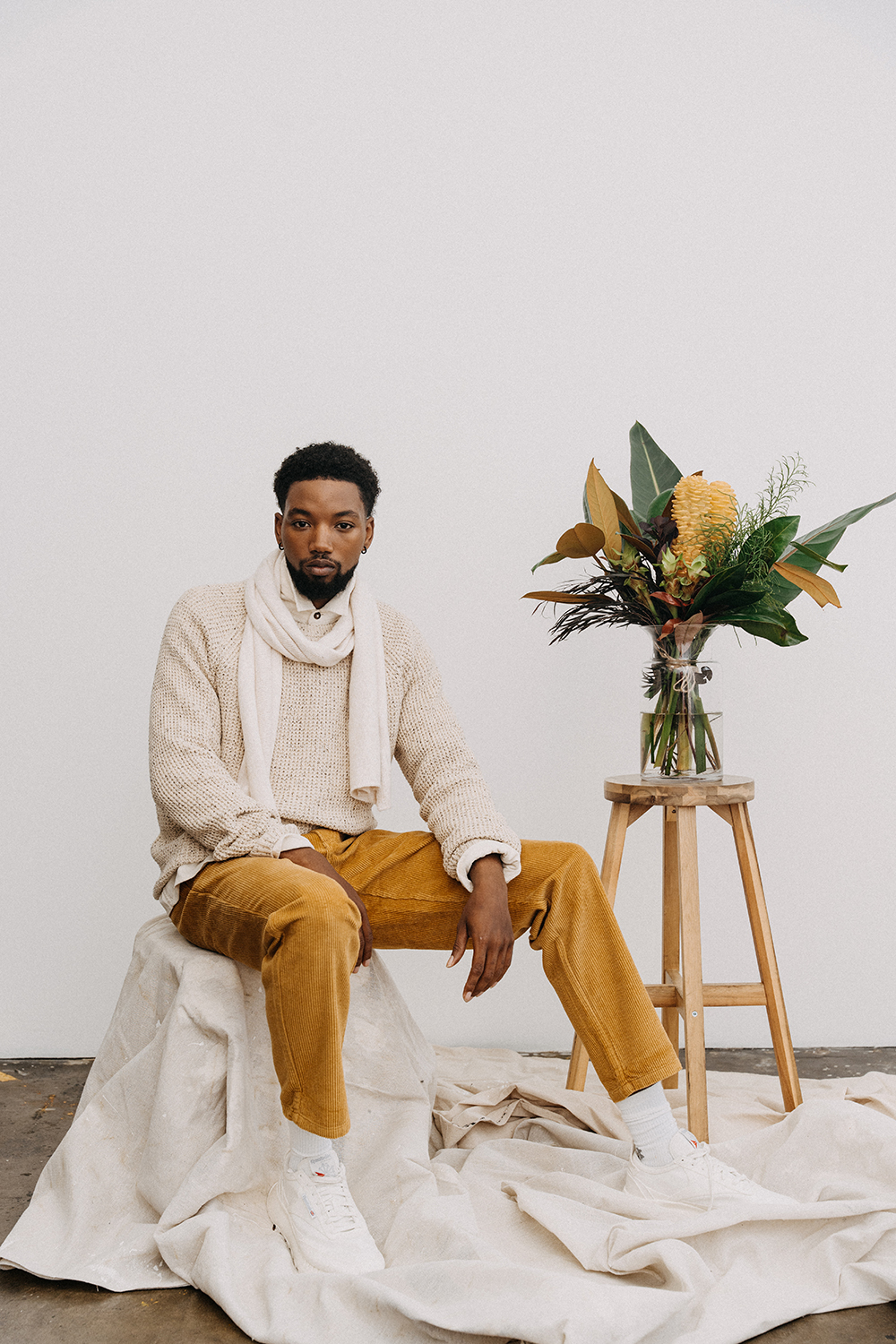 K.I.S.S.
Keep it simple, stupid. Mr Simple, that is. The Melbourne brand, and other Aussie start-ups like Aqua Blu, take the complication out of wardrobe staples, removing not only the hassle but the guilt thanks to their incorporation of organic cottons, hemp and linen.
Knit ($119.95), shirt, ($119.95), pant ($129.95) and scarf ($59.95) by Mr Simple.