Sure, you could order a chicken wing bucket from your favourite wing joint.
But to make some truly finger-lickin' chicken wings—and to enjoy the 32 grams of protein packed in four drumsticks, without all the extra sugar or grease—try roasting them yourself.
It's actually an easier process than you think. It involves just two simple steps: sear and sauce. Once you master the first step, the roasted chicken wing transforms into your artist's palette for the second. And because roasted chicken pairs well with just about any flavor, what you decide glaze on your wings is limited only by your culinary creativity.
You could go with traditional buffalo wings, but you could order those that just about any sports bar anywhere. Why stick with the norm?
Instead, wake up your taste buds with any of the below sauce-and-topping combinations. These are the 10 best (and healthiest) chicken wing recipes you've never tasted.
Crank up the heat
True, you could buy a bucket of your local chicken shop's finest. But for something easier on your arteries – plus 34g of protein per four-wing serving – try baking them yourself. Registered dietitian Matthew Kadey's recipes are guaranteed crowd-pleasers. Heat your oven to 220°C and set wire racks inside two rimmed baking trays. High heat and good airflow will translate to crispier chicken.
Prep the bird
Pat 1.5kg of chicken wings dry with paper towels. In a large bowl, toss the wings with 1 tbsp vegetable oil,
½ tbsp salt and ½ tsp freshly ground pepper. Place the wings in a single layer on the prepared racks. Bake until cooked through, about 35 mins, flipping once.
Sauce it up
While the wings bake, whisk the sauce ingredients in a bowl. Add the cooked wings to the bowl, toss and finish with the toppings. They'll feed four, so do two batches if you're in a group – or have three greedy friends.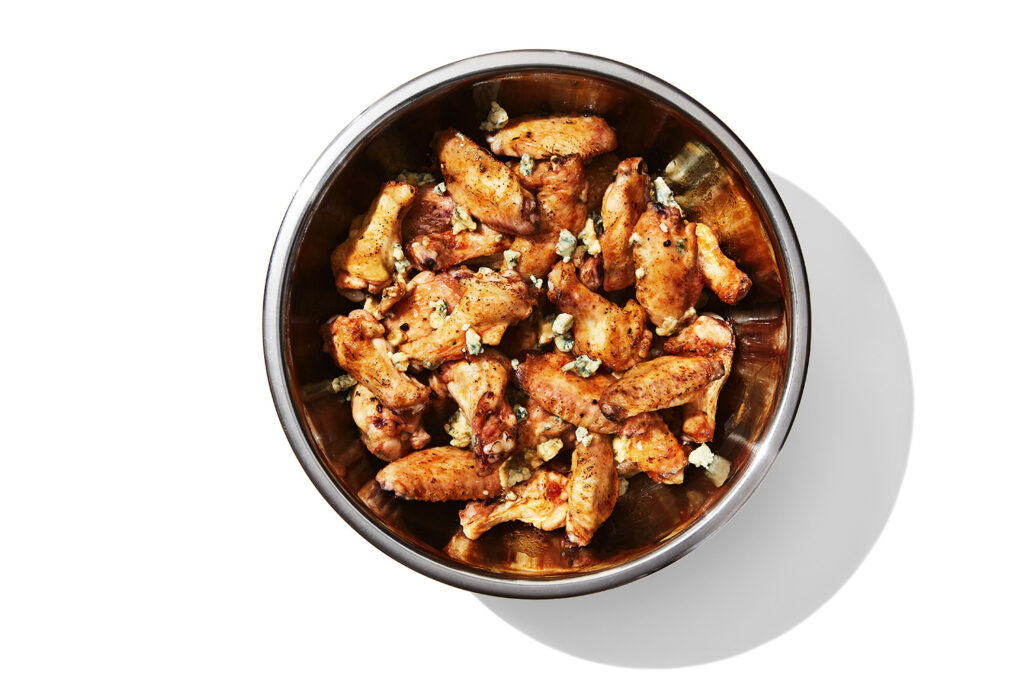 Sriracha Buffalo chicken wing
• 3 tbsp melted butter
• 1 tbsp cider vinegar
• 2 tsp sriracha sauce
• 1 garlic clove, minced 
Topping: 110g gorgonzola, crumbled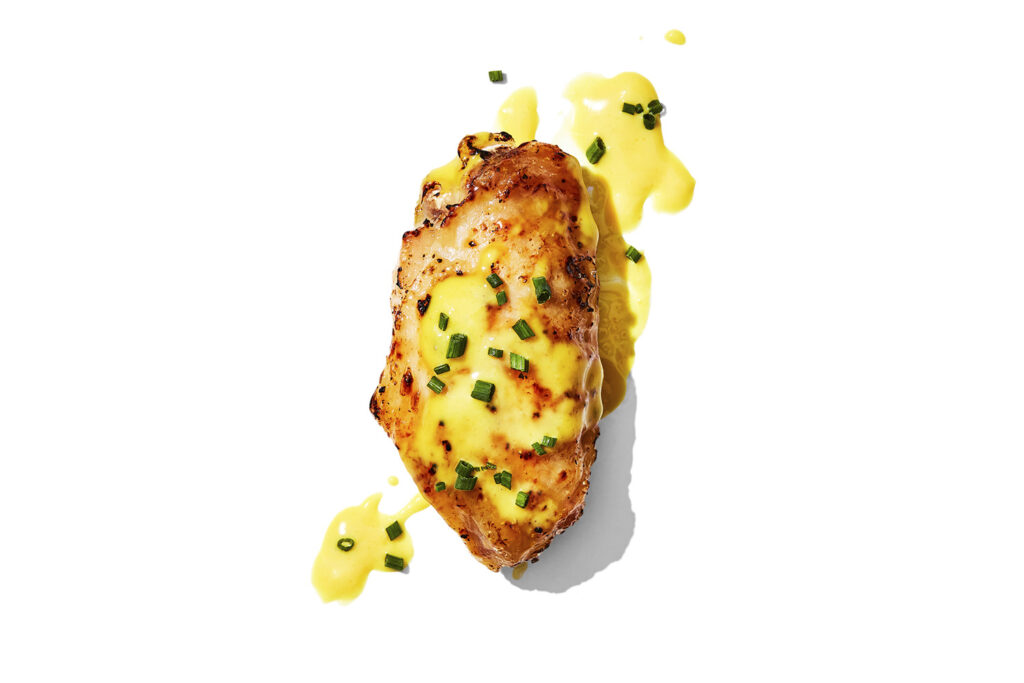 Mellow Yellow chicken wing
• 4 tbsp mayonnaise
• 2 tbsp American mustard
• 1 tbsp honey
• ½ tsp onion powder
• ½ tsp
• Garlic powder
Topping: 2 tbsp chopped chives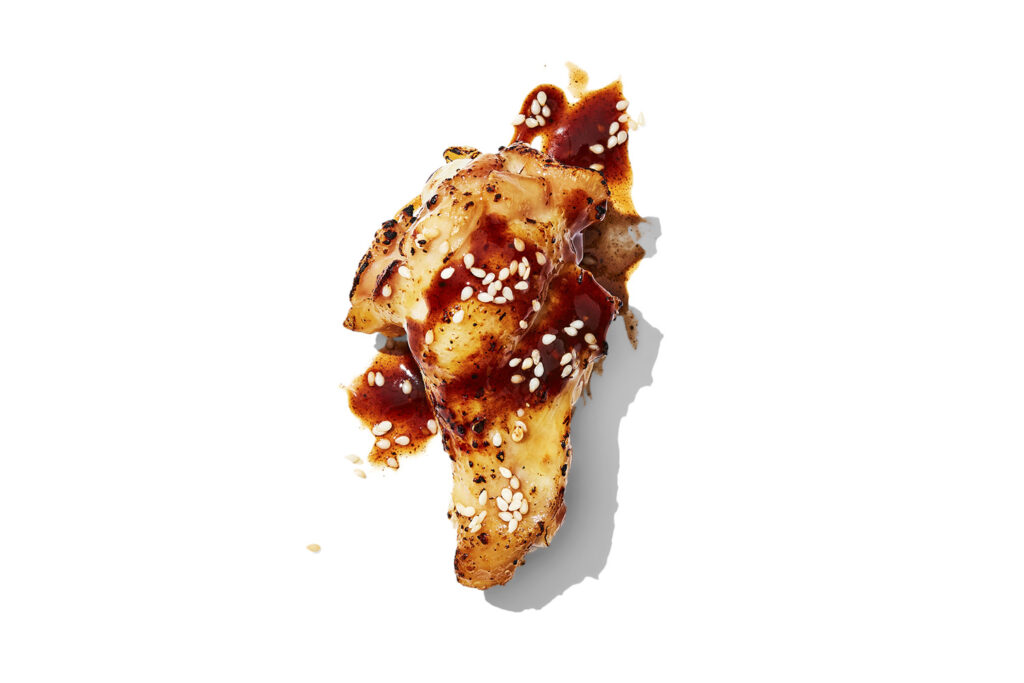 Umami Madness chicken wing
• 3 tbsp hoisin sauce
• 2 tbsp soya sauce
• 1 tbsp lime juice
• 2 tsp finely minced ginger
• 1 tsp five-spice powder
Topping: 2 tbsp sesame seeds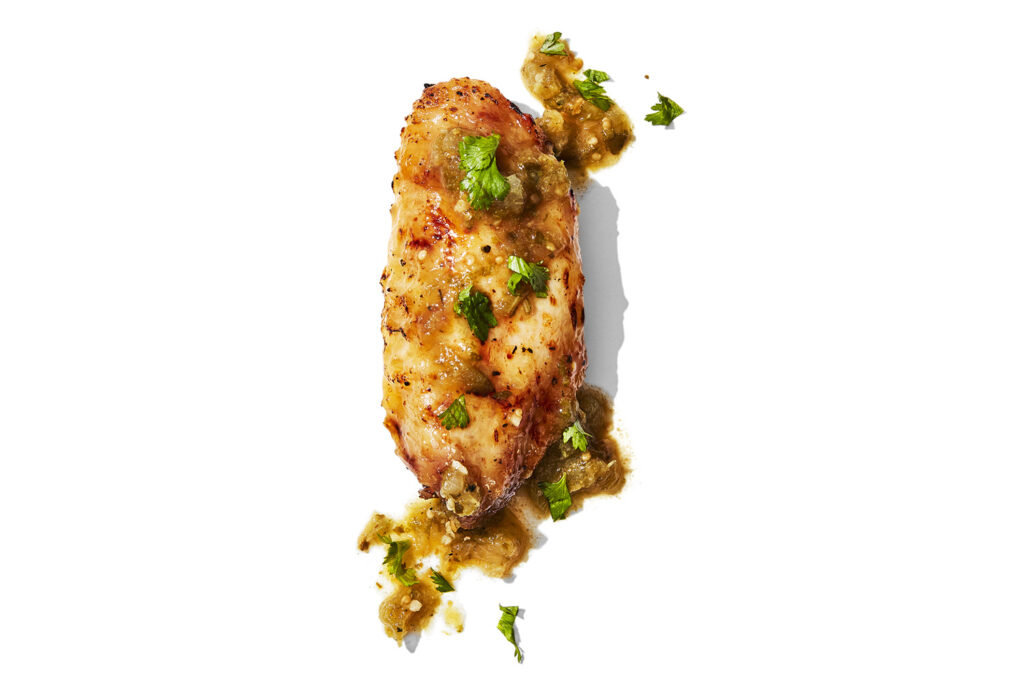 So Fresh, So Green chicken wing
• 120g salsa verde
• Zest of 1 lime
• ½ tsp ground cumin
Topping: 3 tbsp chopped coriander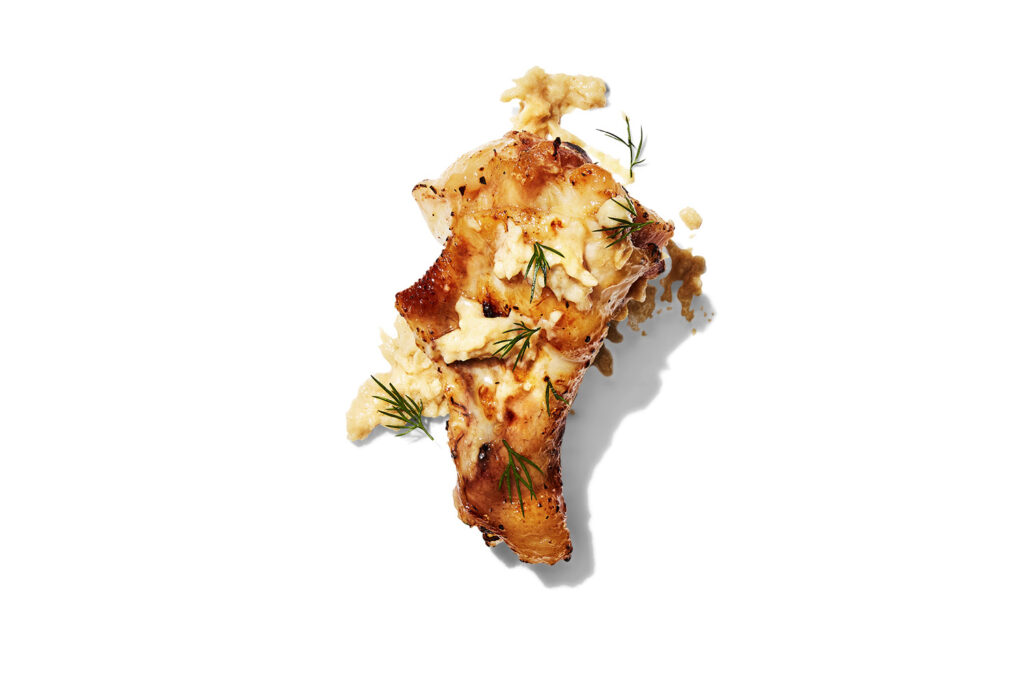 Tahini Ranch chicken wing
• 3 tbsp runny tahini
• 3 tbsp mayonnaise
• 2 tbsp white wine vinegar
• Zest of 1 lemon
• 1 garlic clove, grated 
Topping: 2 tbsp chopped dill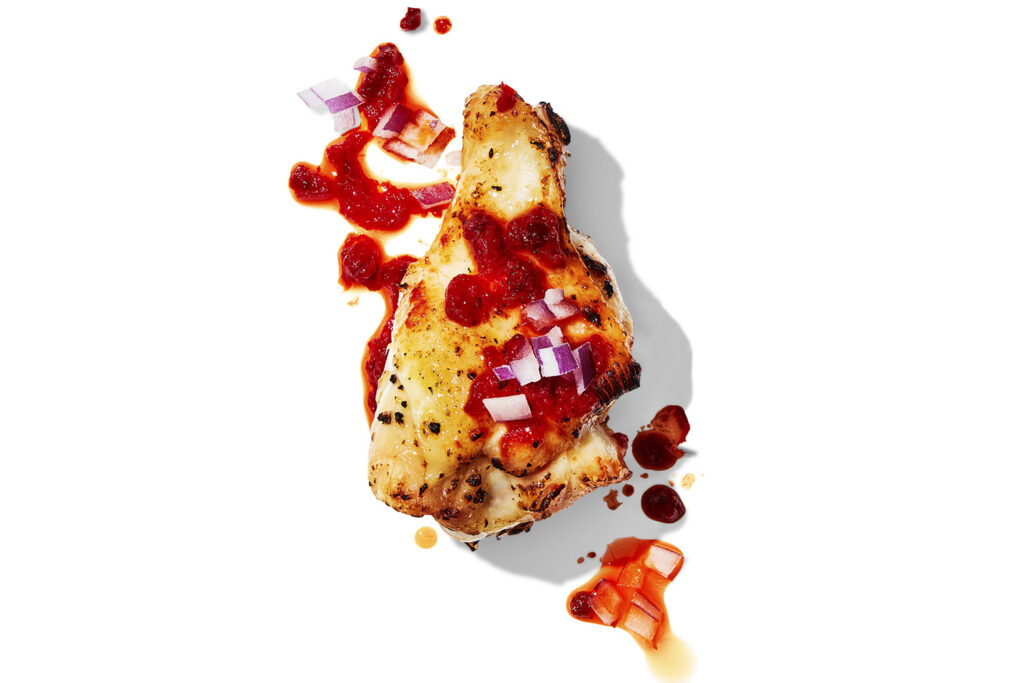 Smoky Tomato chicken wing
• 3 tbsp tomato puree
• 2 tbsp rapeseed oil
• 1 tbsp fresh lime juice
• 1 chipotle pepper in adobo sauce, minced
• 1 garlic clove, minced
Topping: 50g red onion, chopped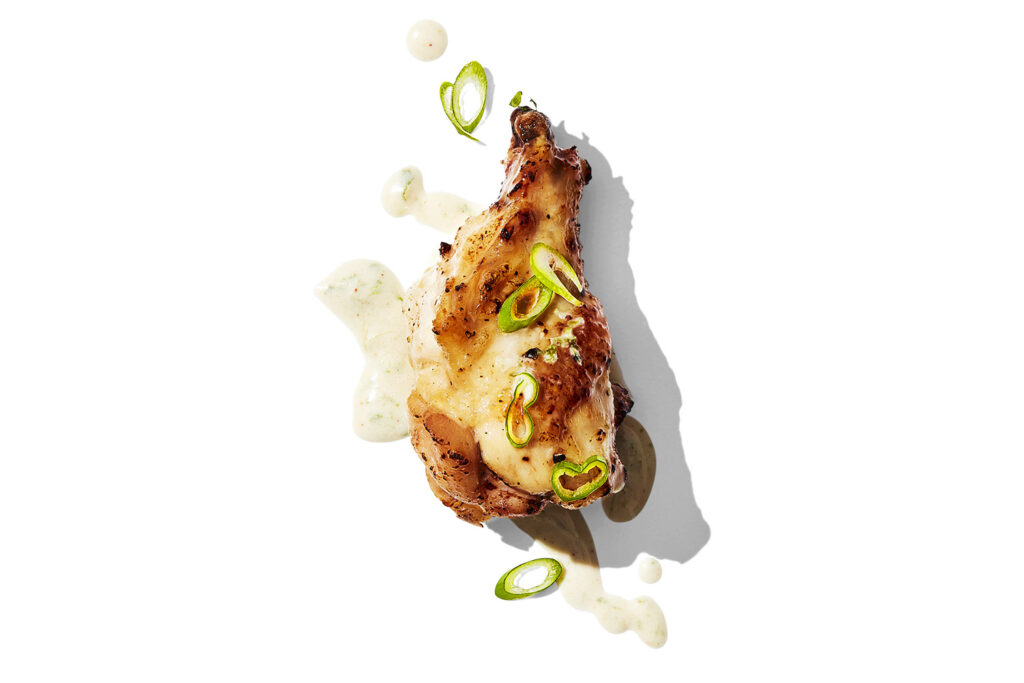 Curry Fury chicken wing
• 60g coconut cream (not milk)
• 2 tsp sesame oil
• 2 tsp curry powder
• Zest of 1 lime
Topping: 1 spring onion, chopped 
Tangy Blue Cheese chicken wing
• 80g plain yoghurt (not Greek)
• 30g blue cheese, crumbled
• 1 tbsp prepared horseradish
• 1 tbsp fresh lemon juice
• 1 garlic clove, minced
Topping: 15g parsley, chopped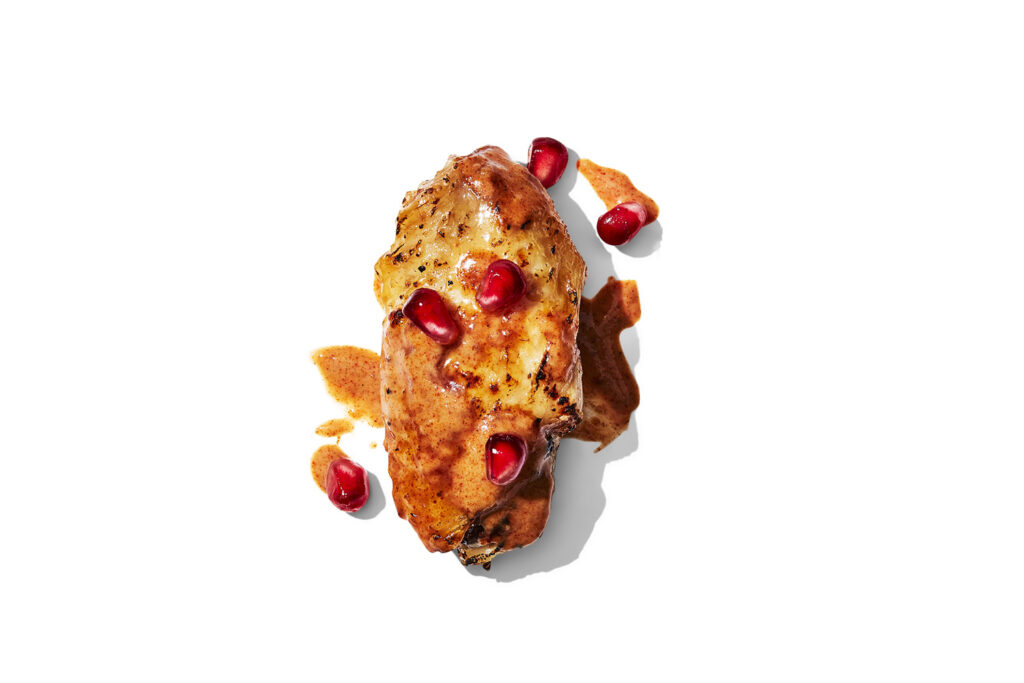 Butter Chicken chicken wing
• 3 tbsp cashew butter
• 3 tbsp double cream
• 3 tbsp warm water
• 2 tsp garam masala
• ¼ tsp cayenne pepper
Topping: 50g pomegranate seeds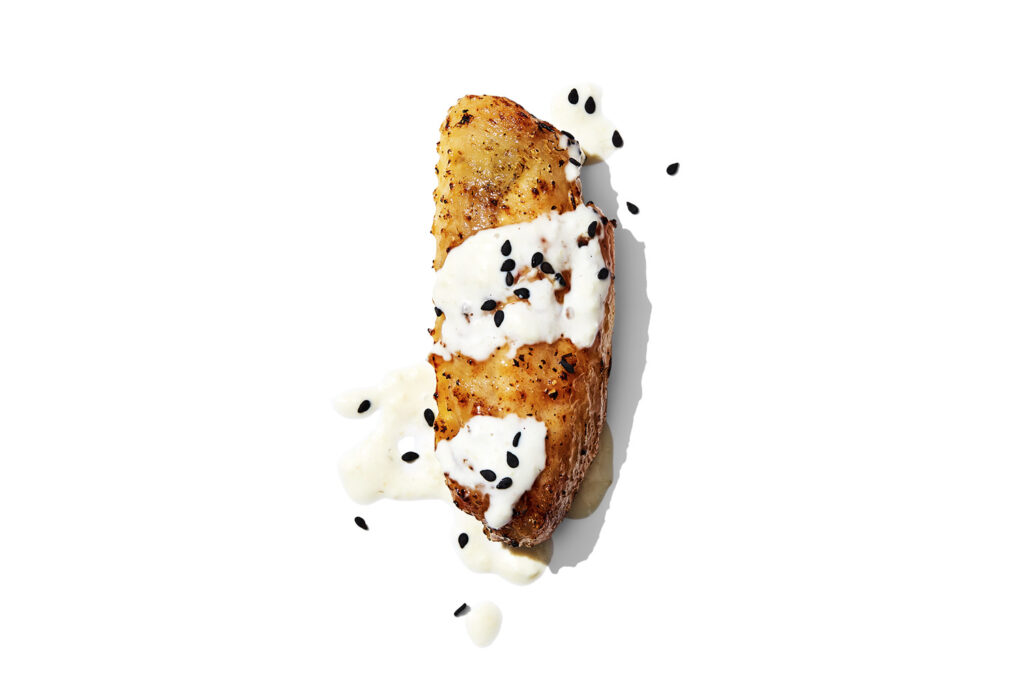 Wasabi Ginger chicken wing
• 4 tbsp mayonnaise
• 2 tbsp rice vinegar
• 1 tbsp minced ginger
• 1 tsp wasabi paste
Topping: 2 tbsp black sesame seeds