The fitness industry and environmentalism may seem like strange bedfellows. The former concerns itself with progression – quicker times, bigger lifts, newer kit, smarter metrics – while the latter is about conservation. We wear out our trainers and bin them; we switch our smartwatches for newer models. Races leave behind discarded water bottles.
But things are changing. Today, cutting-edge brands are working to ensure that high performance and a competitive mindset are still environmentally-friendly. "It's evolved far beyond an afterthought to satisfy a tick box," says Roxy Rocks-Engelman, a sustainability consultant working with the food and clothing industries. "There are exciting innovations at play that incorporate sustainability right from conception through to final design. What's more, consumers are increasingly critical of brands that are unable to share information about provenance and company values."
Environmentally-friendly companies are furiously funnelling money and resources into improving their offerings, crafting products that are built for life – not the landfill – while ensuring that packaging is less of a faff to recycle. "The result is a better-quality product," says Rocks-Engelman. She uses the example of outdoorwear brand Patagonia, which not only sources Fairtrade materials for its jackets but will fix them for free should something snag – not that it's likely to, mind.
Spending your money on brands whose values align with yours pays back: if they're unwilling to exploit the people working within their supply chain, they're unlikely to flog you a sub-par product that will fall to bits two months into your fitness programme. Because if you can keep up with your workouts, the gear you're using should certainly be able to keep pace. Unsure where to start? We've compiled an environmentally-friendly kit list that's as good for the planet as it is for your gains.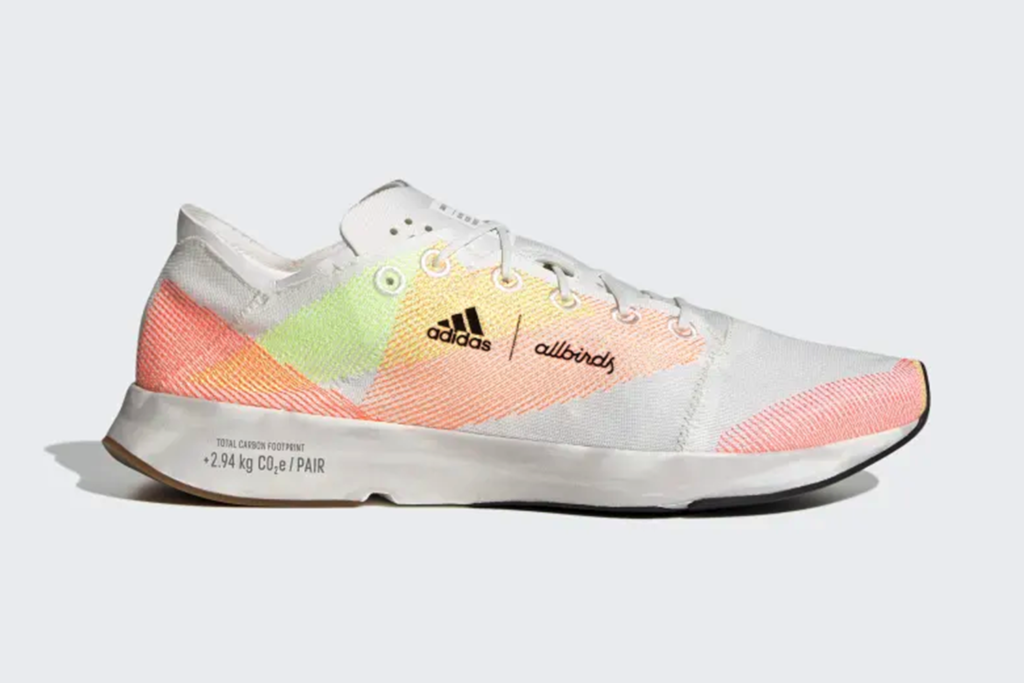 1. The Running Shoe
Adizero x Allbirds 2.94kg CO2E
Adidas has taken big strides towards being environmentally-friendly with this collab. The EVA midsole is made with 17 per cent plant matter, while the upper is partially made of recycled materials and the outsole is incredibly light. This wouldn't matter, of course, if they weren't fit for purpose. Luckily, record-breaking Kenyan runner and Adizero-wearer Kibiwott Kandie can attest to their performance under pressure. ($200; adidas.com.au)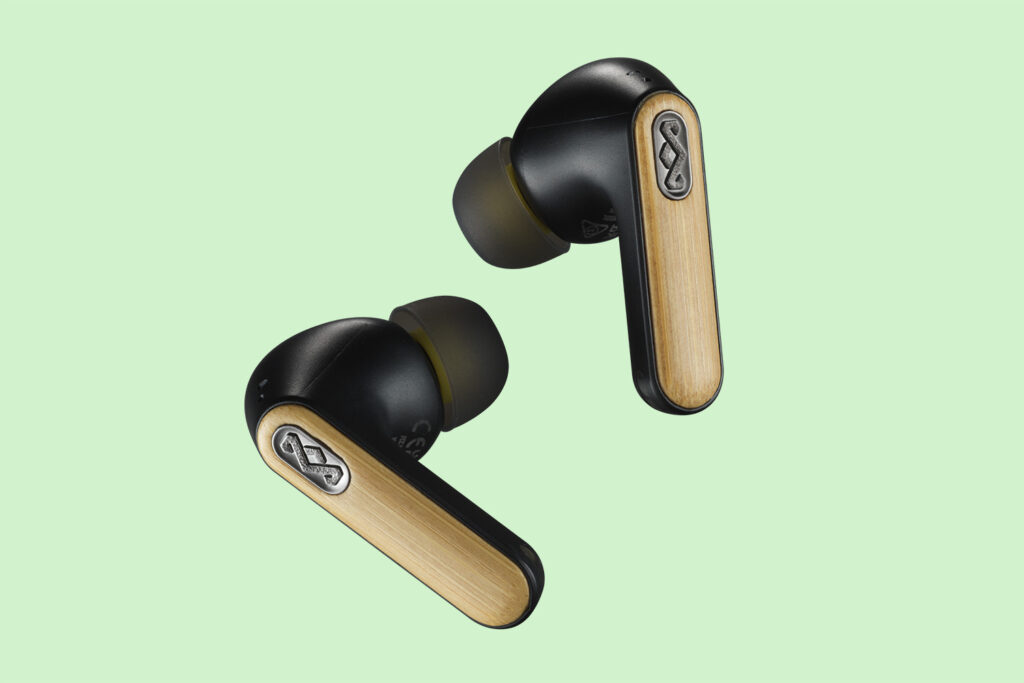 2. The Earbuds
House Of Marley Redemption ANC 2
These earbuds were created in collaboration with Bob Marley's family and part of the profits from each pair sold goes towards planting trees and ocean-conservation efforts. Made from environmentally-friendly ultra-sustainable bamboo and recycled plastic, the noise-cancelling buds are sufficiently rain- and sweat-proof and deliver two hours' listening from a 15-minute charge. Download the Marley app and you can even tweak the audio settings from your phone between sets in the gym. ($250; thehouseofmarley.com.au)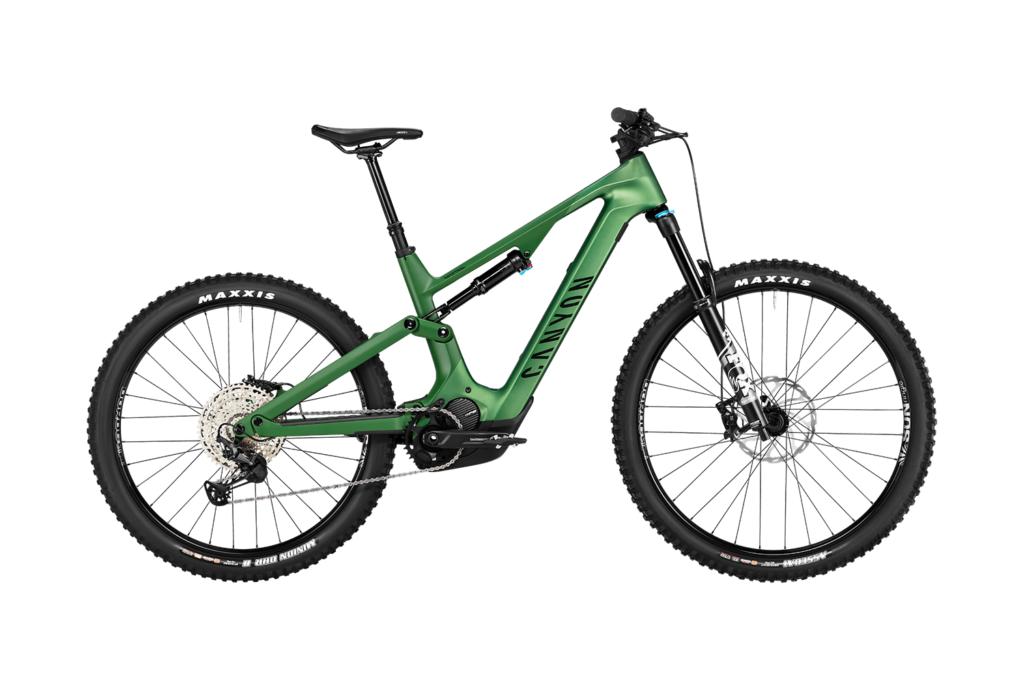 3. The E-Bike
Canyon Spectral:ON CF 8
An estimated 60 per cent of 2-4-km trips are made by car – not much good for collective greenhouse gas emissions, nor our finances. Make those stop-offs by an environmentally-friendly bike instead. This Canyon model weighs a nifty 23kg – helpful if you have to cart it up steps or on to trains – and assists up to 30km/h, with three support modes (eco, trail and boost). Its triple-phase suspension will handle rocky rides and it has an integrated USB-C socket for charging, so you'll have Google Maps at all times. ($10,099; canyon.com)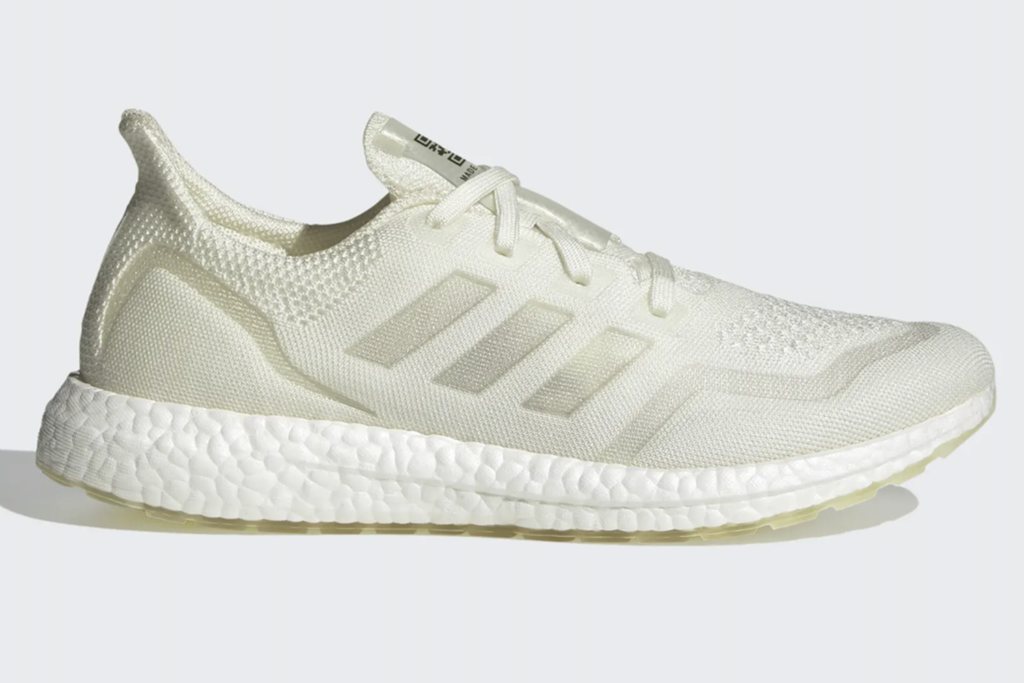 4. The Activewear Range
Adidas Made To Be Remade
A solution to those tatty-but-passable gym shorts you feel bad about binning, the Made To Be Remade range does exactly what the name suggests. Buy the clothes, wear them, then return them when they're past their best and Adidas will grind them down and craft them into something new (rewarding your altruism with a gift card). The range includes the same high-performance kit you'll find in the rest of the shop, including everything from Ultraboost shoes to graphic tees and windbreaker jackets. By 2024, the brand aims to have replaced all virgin polyester with recycled material, with carbon neutrality the long-term target. (adidas.com.au)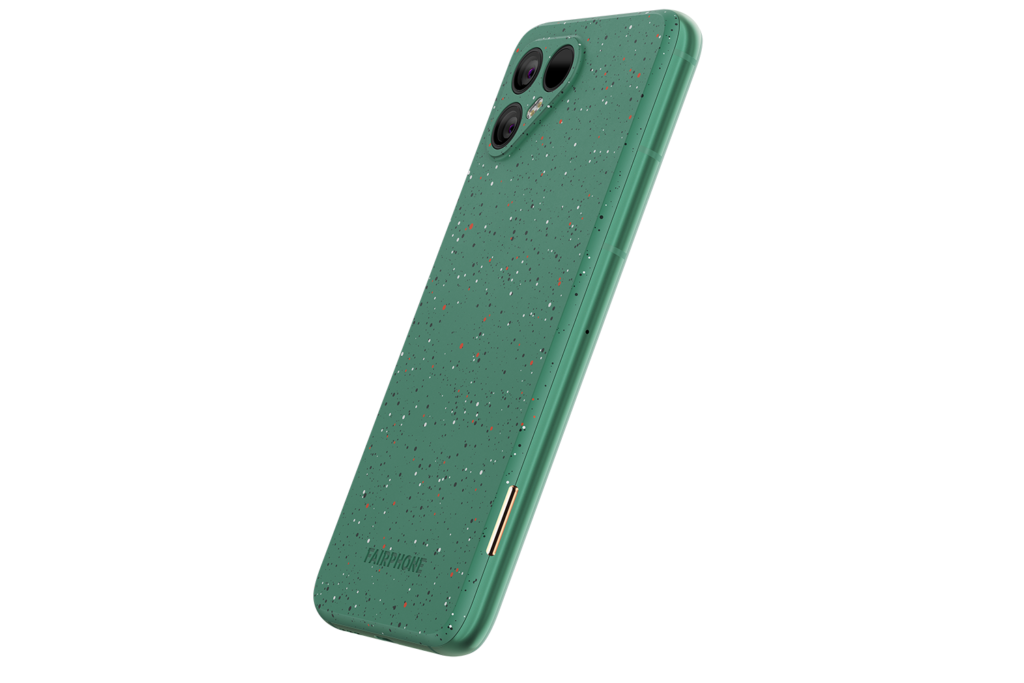 5. The Phone
Fairphone 4
Phones aren't exactly synonymous with being environmentally-friendly, tending to succumb to dead batteries cracked screens or simply the allure of a newer model. The Fairphone is designed to buck this trend, crafted from various responsibly sourced and Fairtrade materials. Where previous Fairphones sacrificed some performance for ethics, the 4 does not – it has 5G speed, a 6.3in Full HD+ display, a dual-camera and great battery life, making it the equal of its Android competitors. ($1000+; try ebay.com.au)
6-8. The Proteins
Form Performance Protein
Great-tasting vegan powders with minimal carbs and fat. Packaging is compostable and Form has done away with the plastic scoops. You know how to use a teaspoon, right?
Circle harvest protein
Started by an entomologist and food scientist committed to sustainable food practices, this brand is a bunch of products made from crickets – granola, pancake mix, brownie mix, pasta…
Motion Nutrition Peanut Butter Protein
This unusual plant protein – made with peanut, pea, pumpkin seed, hemp and nothing else – comes in eco-
refill pouches. (Motion went plastic-free in 2019.) impressive, too.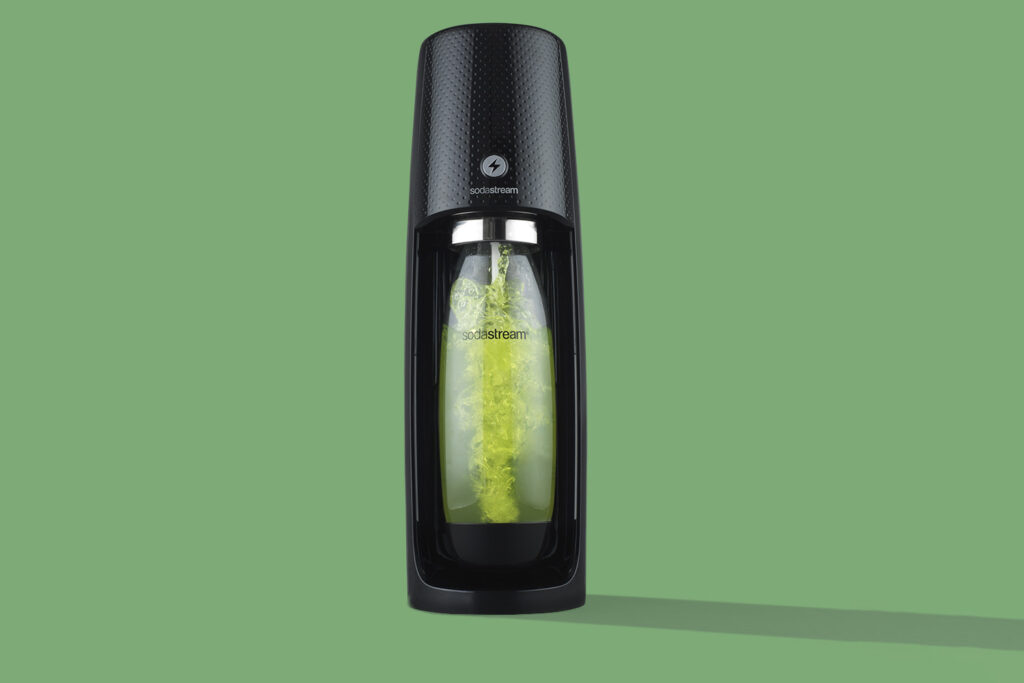 9. The Carbonator
SodaStream One Touch
The craving for a cold, sparkling drink on a warm evening can rarely be sated with tap water – but neither aluminium cans nor recycled plastic bottles are without environmental consequence. This SodaStream will ease your conscience – and appease your taste buds. The One Touch comes with 1L and 500ml reusable bottles, works in seconds and has three levels of carbonation, catering to just how bubbly you like your bubbles. All the standard soft-drink flavourings are on offer, including mixers such as tonic, but SodaStream also offers an organic, 45-day, small-batch kombucha concentrate – sharp, sour, fruity and full of probiotics. ($189; sodastream.com.au)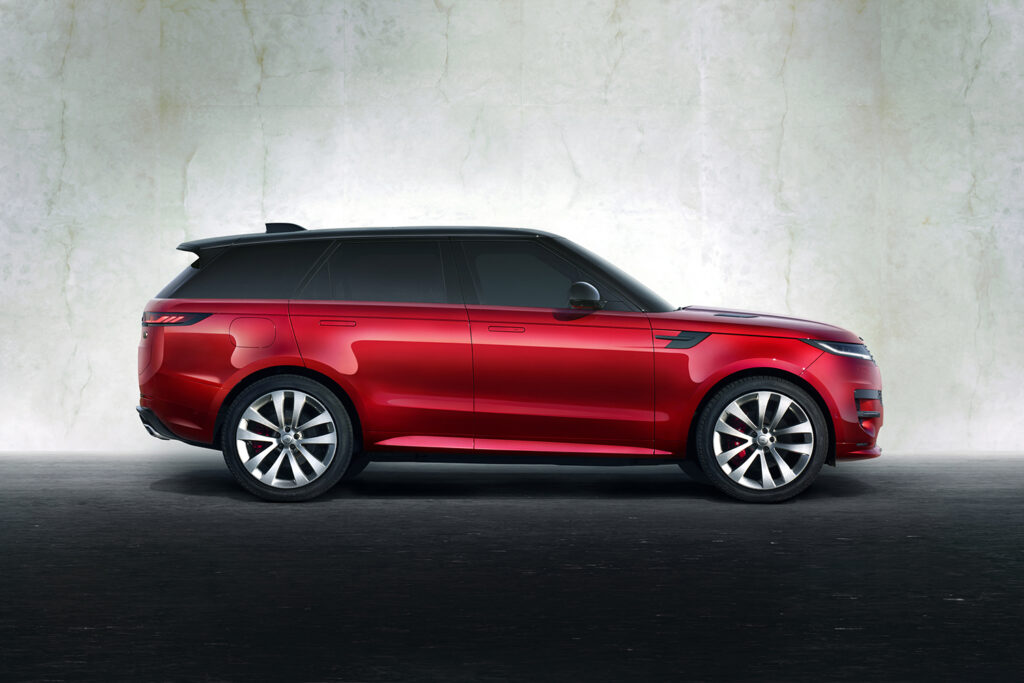 10. The Car
New Range Rover Sport
Land Rover is one of Britain's most beloved and iconic car brands: rugged, strong, indefatigable and cool. It is – was – also synonymous with big, gas-guzzling engines that yield laughably low kays to the gallon. But this is something parent company Jaguar Land Rover is on a mission to change. The top-of-the-range plug-in hybrid version of the new Range Rover Sport certainly delivers on the performance side, and then some – it has a top speed of 240km/h and goes from 0 to 60m/h (96km/h) in 5.4 seconds. The 3L turbocharged engine is complemented by a Terrain Response system, which automatically adapts the chassis according to what's underneath when you go off-road. But it also has an electric range of up to 112km, a battery that charges to 80 per cent within an hour and emits as little as 18g/km of CO2. The environmental bonuses aren't limited to under the bonnet, either – you can opt for carpets made from 70 per cent recycled yarn. Land Rover is calling it "sustainable luxury". We're calling our local dealer. (Register to make a purchase at landrover.com.au)
Finisterre Nieuwland 4mm Yulex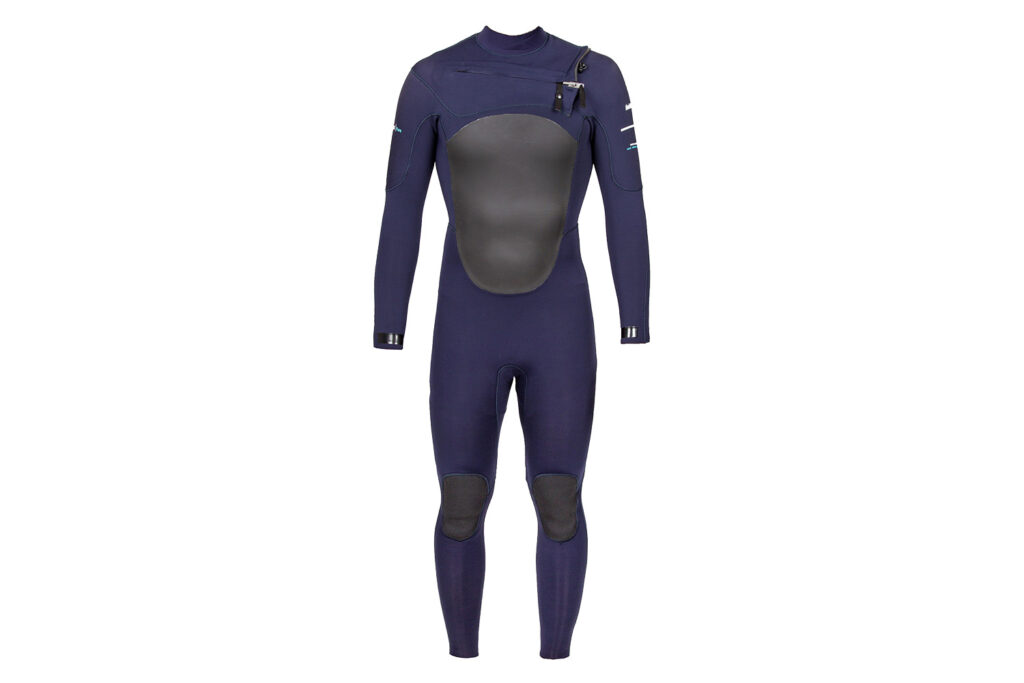 11. The Wetsuit
Finisterre Nieuwland 4mm Yulex
Whether you're an open-water swimming convert or make yearly surfing pilgrimages to Europe, this Finisterre suit is engineered for temps of 11°C to 15°C – enough to fend off the bitingly cold seas. It's made from natural Yulex rubber – an environmentally-friendly, but no less functional, alternative to neoprene – and is flexible for easy paddling. It's 'double-needle blind-stitched' for less wear and tear – and has a lifespan longer than the wild-swimming trend. ($555; finisterre.com)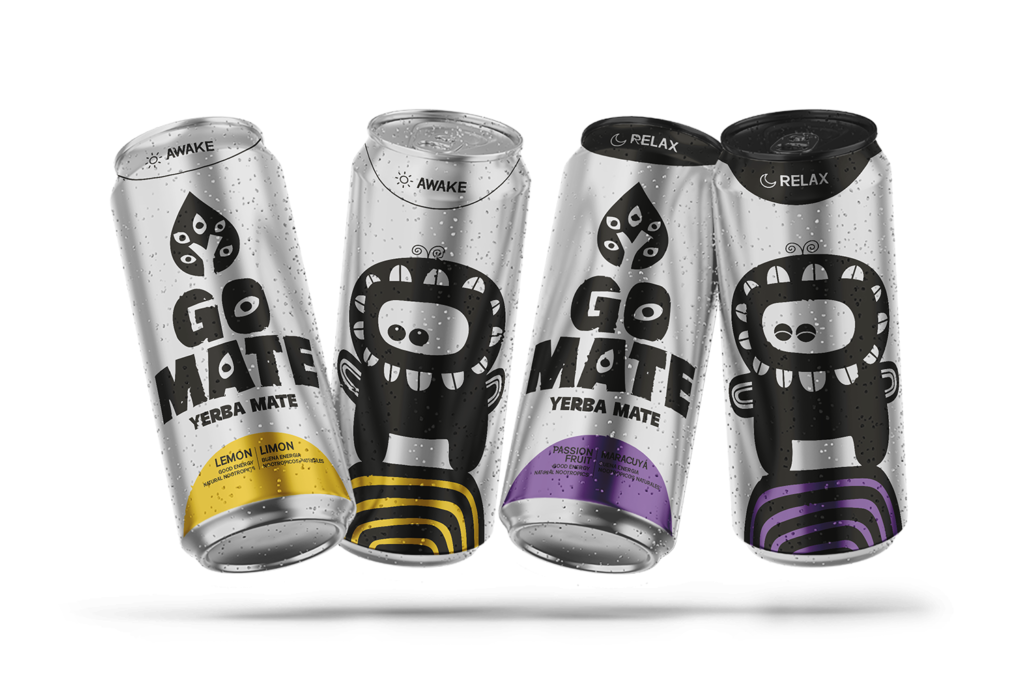 12. The Drink
Go Mate
Energy drinks have come on since Lucozade could be found at every hospital bedside. Like Lucozade, a clue to the active ingredient in Go Mate is in the name, but the similarity ends there. Made from Yerba mate, an antioxidant-rich tea from South America, plus natural nootropics and real fruit juices, Go Mate is aimed at digital athletes. Accordingly, there are two varieties: Awake or Relax. The company is new but it's already working towards B Corp status. Sergio Agüero – a gamer himself – is a fan. So are we. ($49 for 12)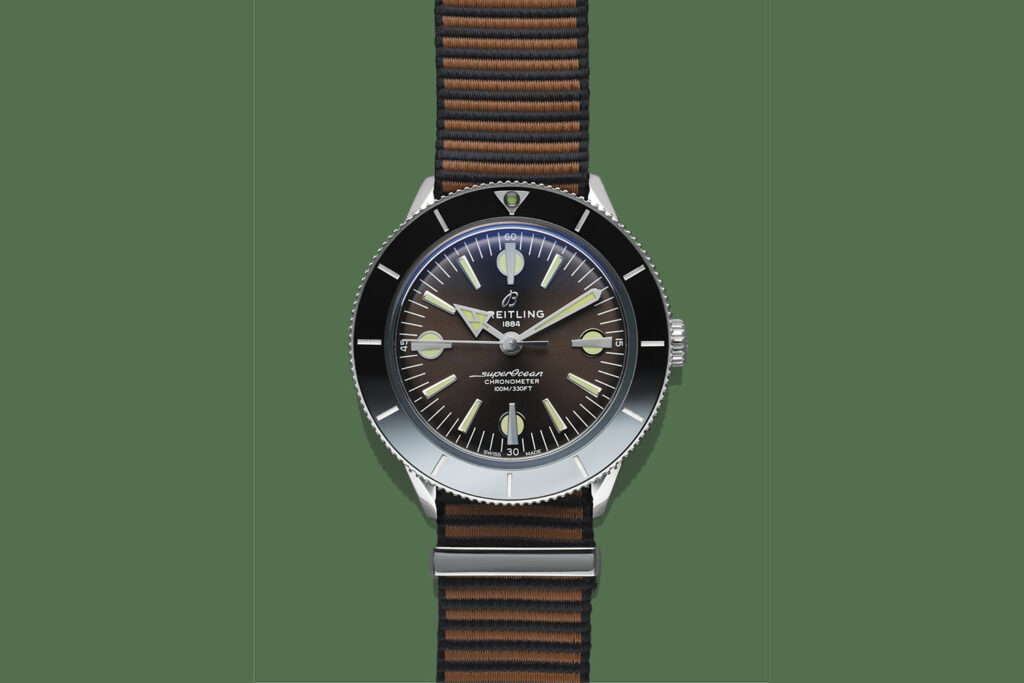 13. The Watch
Breitling Superocean Heritage '57 Outerknown
Historically, the worlds of luxury and sustainability have rarely been in each other's orbit, though brands are increasingly keen to flaunt their newly won environmentally-friendly credentials. More often than not, this amounts to little more than tokenism, but with the Superocean Heritage 57 Outerknown, Breitling is really nailing its colours to the mast. This is the brand's third collaboration with Outerknown, the sustainable apparel brand founded by legend of the ocean, surfer Kelly Slater. It comes with a Nato strap made with Econyl, a material constructed from old fishing nets and nylon waste, and the packaging – so often the most profligate part of the luxury experience – is made from recycled plastic bottles. But most significantly for a sustainable timepiece, with its bronze-coloured dial and striking concave rotating bezel with black ceramic insert, it's one of the best-looking watches in Breitling's arsenal. ($6070; breitling.com)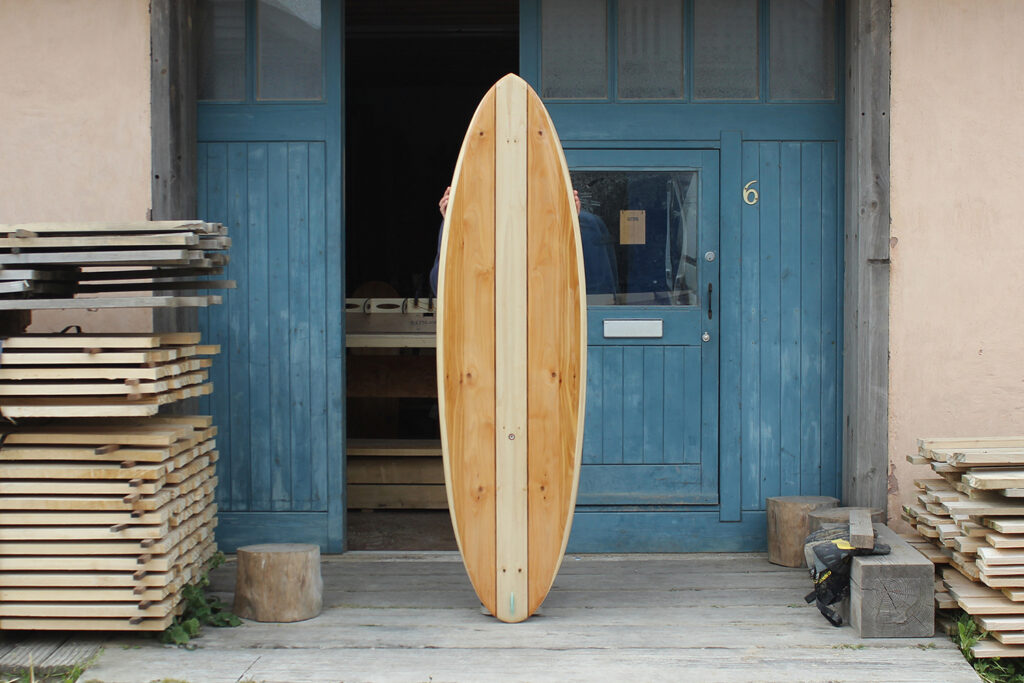 14. The Paddleboard
Dory By Otter
Otter's hand-crafted surf and paddleboards are made from wood that's sustainably harvested from a regenerative woodland, rather than the industry standard of polyurethane foam – and they're built to last for decades. The 8ft 6in Dory is the smallest of their boards, designed to be nimble out on the waves for more advanced paddlers, but suitable for cruising on flat days, too. Get yours custom made or cross the world to Cornwall and build one yourself in an Otter workshop. (From $8895)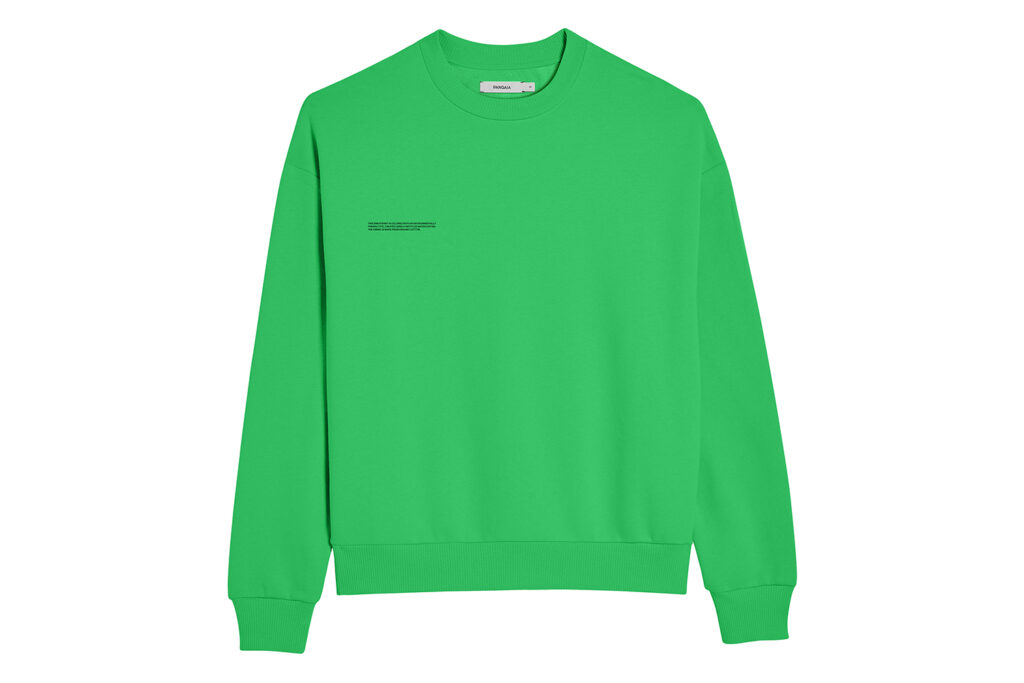 15. The Casualwear Brand
Pangaia
Casual and comfortable yet undeniably chic, Pangaia's range of tracksuits in bright neon and soft pastels has a number of celebrity admirers (Tom Holland and Jaden Smith), making them suitable for the gym, street and sofa alike. A portion of the sale proceeds go towards the brand's mangrove-planting projects; research shows a single tree can store up to a tonne of CO2 over its lifetime – the equivalent of a flight from London to New York. Its clothes are made using renewable rain-fed organic cotton, as well as innovative materials such as eucalyptus pulp. (pangaia.com)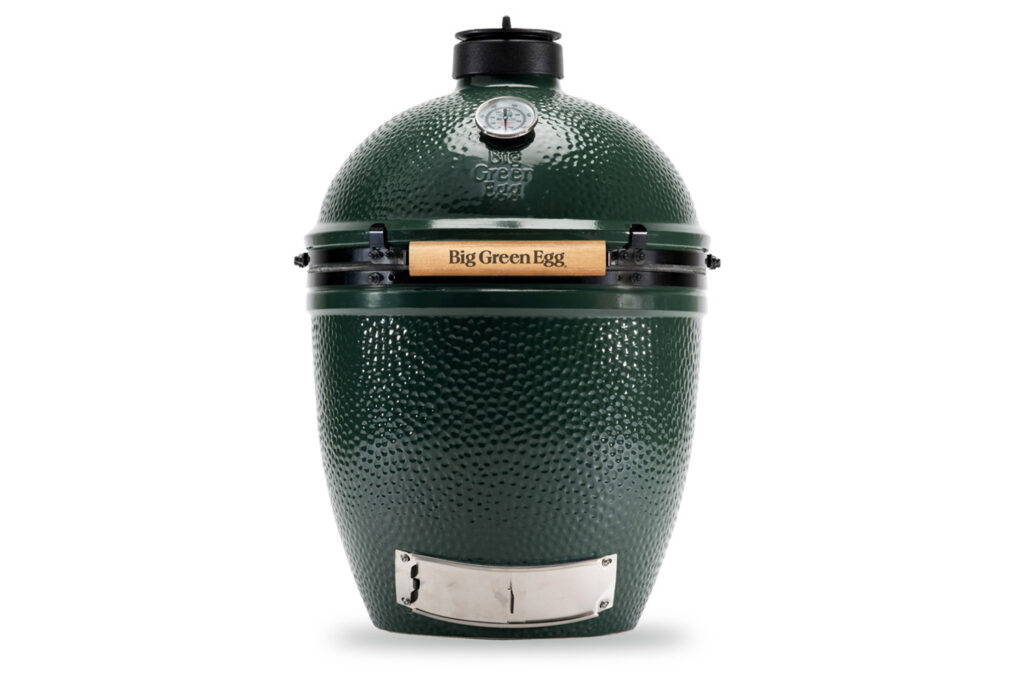 16. The BBQ
Big Green Egg
Okay, so burning charcoal in your garden might not immediately seem like the most eco-friendly activity in the world, but hear us out. Yes, charcoal releases carbon, but since that carbon was originally tied up in the tree from which it originated, it's actually carbon neutral. Buy good local charcoal from sustainable sources and your conscience is clear. It's how you burn it that's as important, and with a Big Green Egg, the clue is in the name. The sheer heft of the thing means that heat retention is second to none and it's extremely fuel efficient – one large bag of charcoal will yield 80 hours of cooking time. Plus, the incredible versatility of an Egg means you can grill, roast or smoke with just one heat source. Performance? Countless Michelin-starred chefs use them in their restaurant kitchens. You can just be content to bowl over garden guests. (From $1800; thequeclub.com.au)
17. The Road Trip
E-Grand Tour Of Switzerland
The world's first road trip for electric vehicles, this 1600-km loop takes in some of the country's most breathtaking landscapes, including mountain passes and medieval villages, plus lakes, waterfalls and 12 UNESCO World Heritage sites. Rent an electric car, then set off from Zürich, taking in St Moritz, Zermatt, Geneva and Bern. There are 300 power-up points on the route – plus a long list of hotels with charging stations on the website – so you've got no chance of being caught short. (myswitzerland.com)
18-20. The Gym Snacks
Squished
For a quick pick-me-up or a post-training energy boost, these vegan balls – made using 'rescued' surplus fruit – dish up 15g of helpful carbs. Packaging is plastic-free, too.
NuMove
Blending pumpkin seeds, almond and hemp, these pleasant-tasting vegan protein bars are made using organic, Fairtrade ingredients and wrapped in compostable packaging.
Misfits
A more traditional Snickers-style vegan bar, Misfits gained carbon-neutral status last year via its forest-protection projects, among other things. Each bar packs an impressive 16g of protein.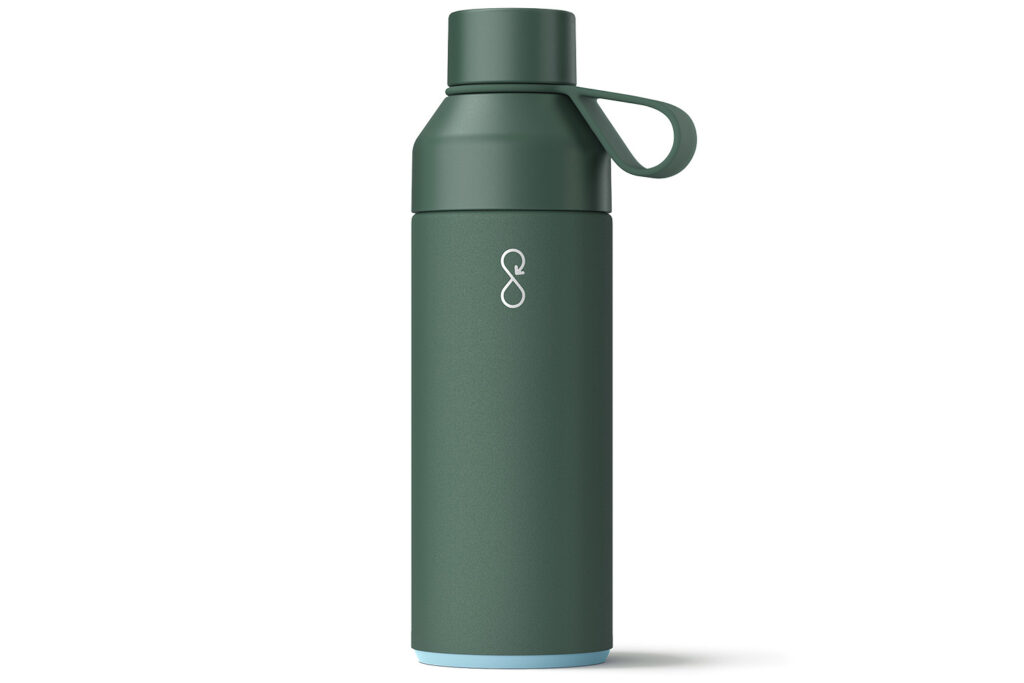 21. The Water Bottle
Ocean Bottle
As any man with even the glimmer of an eco-conscience knows, carting a single-use plastic bottle around the office or gym is very uncool. Every sale of this reusable bottle funds the collection of at least 1000 disposable bottles: that's 11.368kg of plastic. It's double-wall vacuum-insulated, so it won't soak your work documents with condensation and is engineered to keep cold drinks cold and hot drinks hot, making it suitable for everything from frosty post-gym smoothies to your morning flat white. The dual-opening lid means it's wide enough to fill without spilling your green juice but narrow enough to sup from respectably. ($79; oceanbottle.co)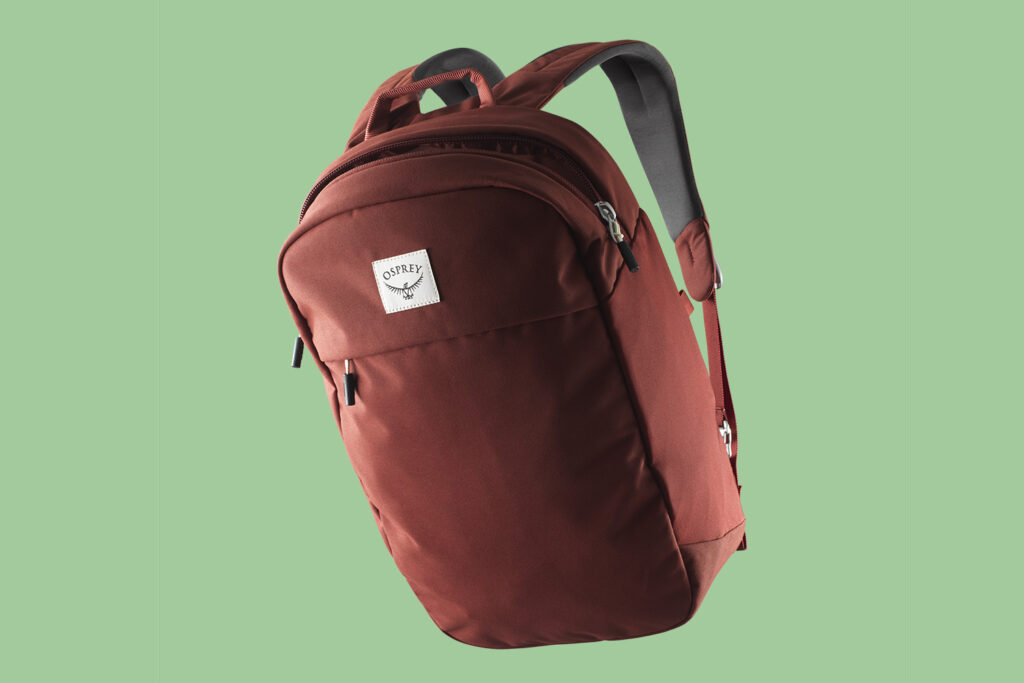 22. The Bag
Osprey Arcane Large Day Pack
Osprey is aiming to become world's most "transparent and sustainable" purveyor of outdoor goods – and this rugged rucksack ticks a lot of boxes. It's made from 100 per cent recycled fabrics and its water-repellent coating is free of commonly used (environmentally unfriendly) PFC. With 20L of space, a laptop sleeve and a protective pocket for your sunglasses and/or phone, you can carry your life when trekking between appointments. ($200; wildearth.com.au)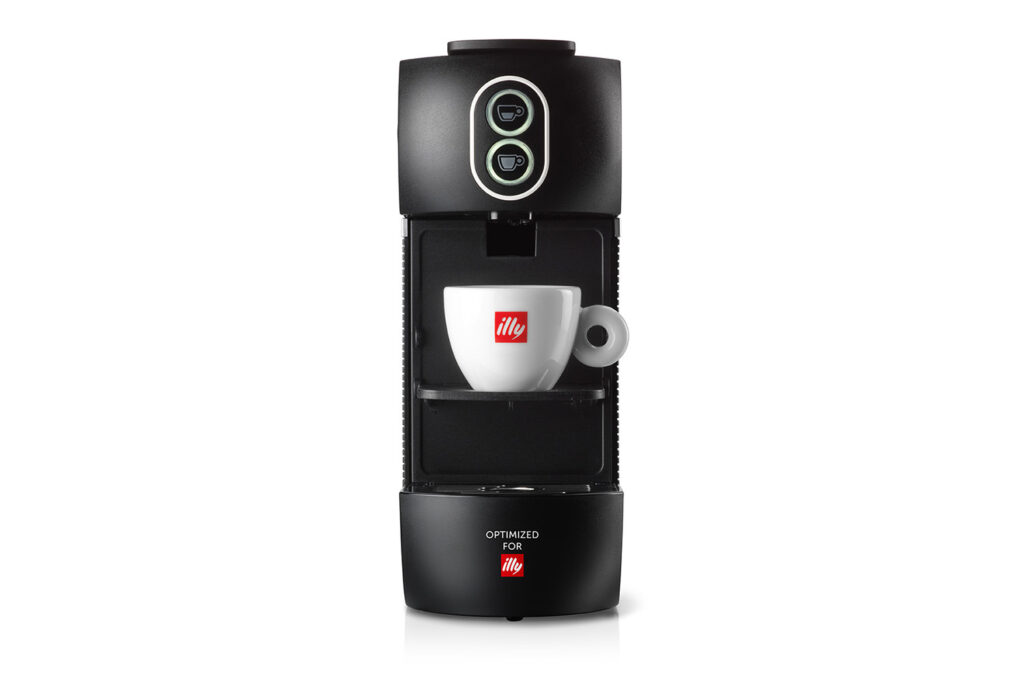 23. The Coffee Machine
Illy ESE
Working from home a few days a week needn't mean foregoing your ritualistic triple-shot Americano. This easy-to-operate, energy-saving machine has two settings: espresso (short and strong) and lungo (er, long), and promises a consistently great-tasting brew. Illy's pods are also now fully compostable and the company – which has B Corp status – works closely with farmers to ensure minimal water usage throughout the supply chain. So you should have no qualms about returning for a third cup. The Microsoft Teams fatigue is real.($196)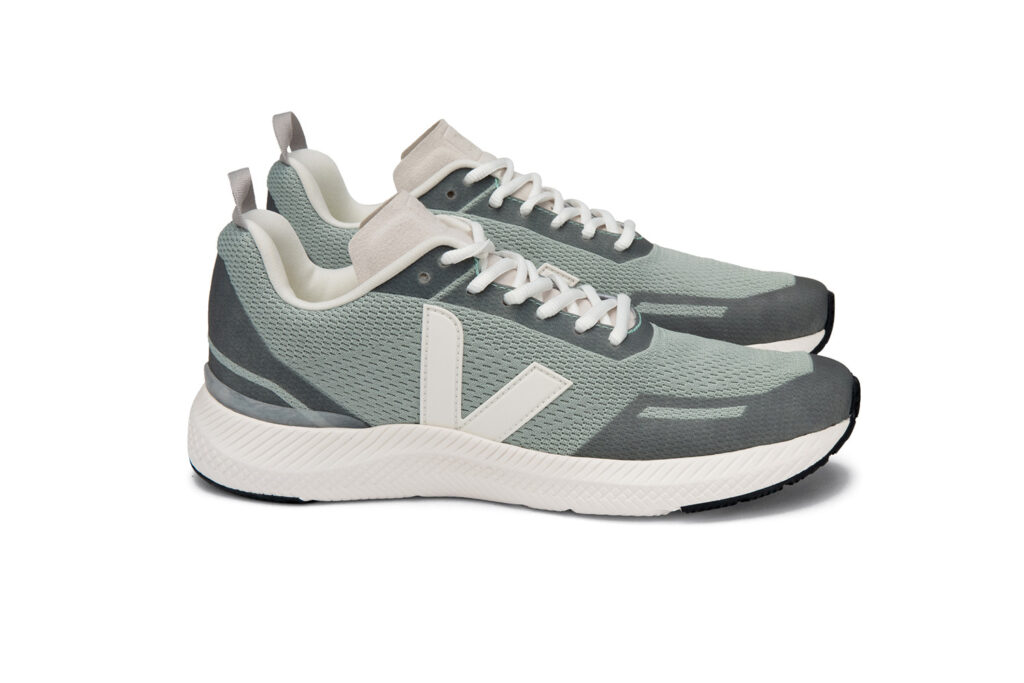 24. The Gym Shoe
Veja Impala
This newly fashionable French brand (pronounced vay-jah) makes its footwear in Brazil, using sugar cane, rice waste and wild Amazonian rubber. It boasts that its trainers cost five times more to produce than big-brand kicks, due to organic materials and fair-trade policies – although happily, the price point doesn't follow that trend. Designed for gym-based training sessions – and casual days in the office – these shoes have a barely there, lightweight feel, with a breathable mesh upper and comfortable fit. (£115, veja-store.com)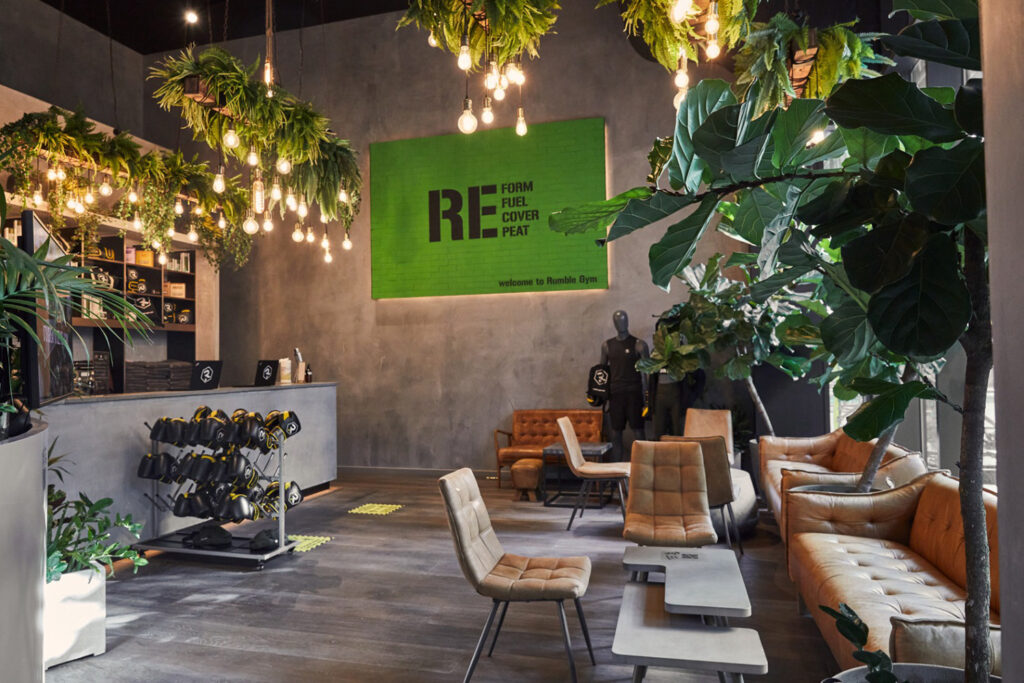 25. The Gym
Rumble In Dalston And Camden, London
Visiting Rumble supports the growth of more than muscles. The gym plants a tree for each visitor who enters – almost 52,000 at the time of writing. It also funds regenerative farming projects in Tanzania and rainforest reconstruction in Peru, as well as stocking an animal-friendly grooming range in its locker rooms and ethical protein in its cafe. Classes cover everything from HIIT and boxing to calisthenics, Pilates and a session on the climbing wall. Drop in next time you're in the UK. (rumble-gym.com)
26-28. The Fit Weekends
Inspiration outdoors
Few activities can clear the head and get you thinking about the preciousness of the natural world more effectively than a four-day hike through the iconic Blue Mountains, west of Sydney.
Green getaways
Check out the website – greengetaways.com.au – for a vast selection of the best environmentally-friendly accommodation in Australia (everything from treehouses to cottages and five-star hotels) focused on sustainability.
Eden health retreat
At this version of paradise in the Gold Coast hinterland, you'll dine on delicious, eco-conscious meals between sessions of meditation, yoga, Pilates and the like.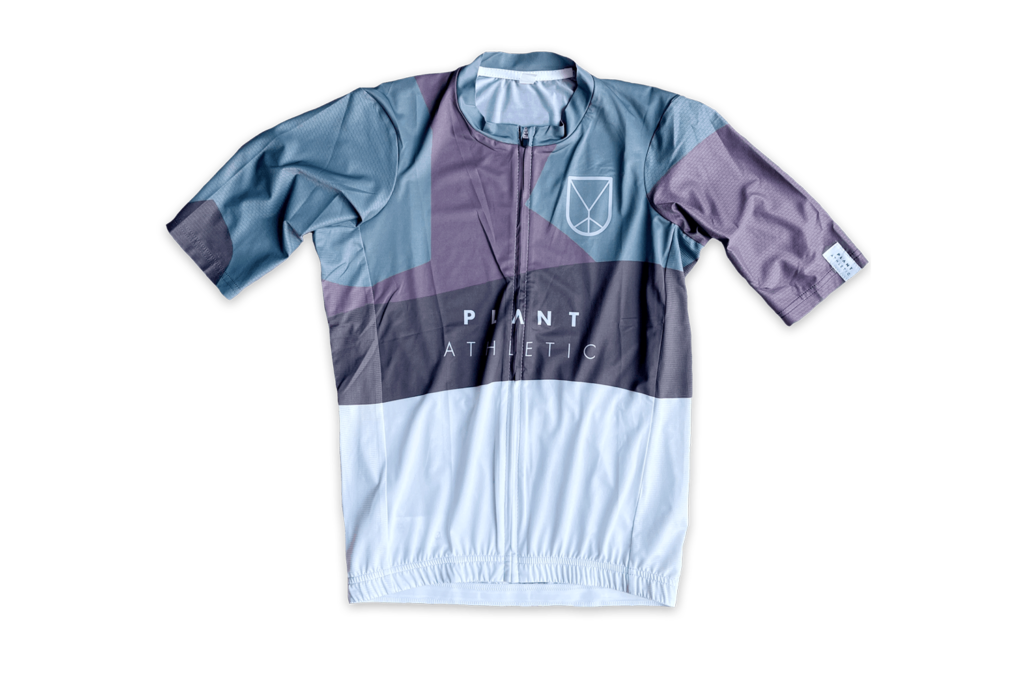 29. The Sportswear Brand
Plant Athletic
Whether or not you identify among the target audience of "environmentally-friendly plant-based dudes", the focus is as much on performance as being environmentally-friendly. Specialising in jerseys, bib shorts and tri-suits, the brand's designs are aerodynamic and sweat-wicking. No plastic wrapping or tags. (plantathletic.com)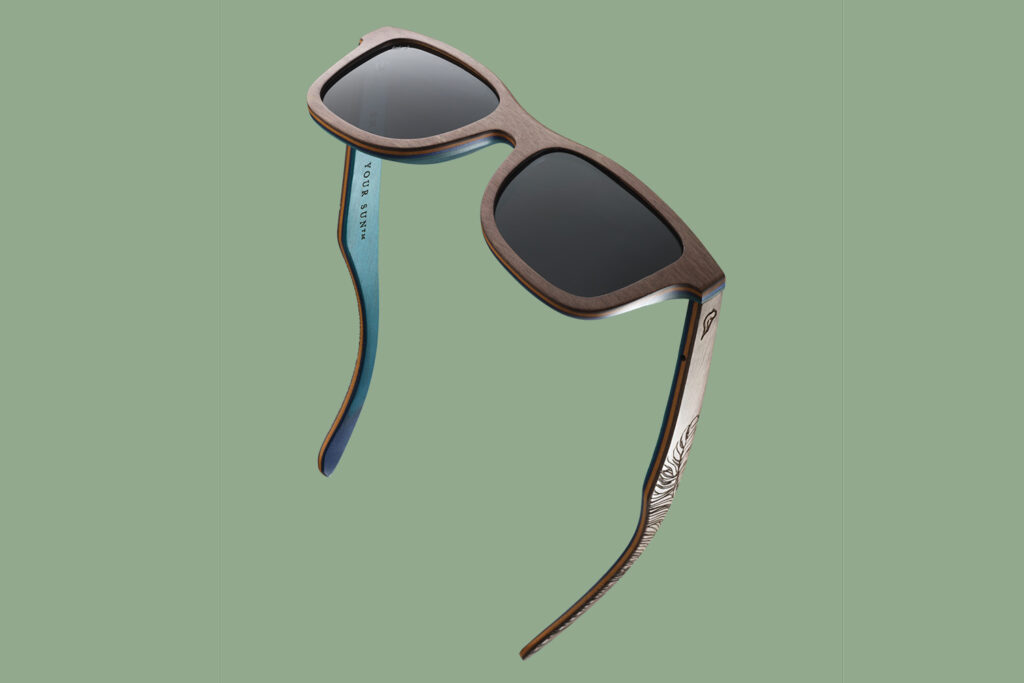 30. The Sunglasses
Bird Petrel
When it comes to eco cred, Bird casts shade on its eyewear competitors. Every pair of its frames sold provides funds to help distribute solar power to families in Zambia and Malawi, replacing the use of fossil fuel-burning lamps. But they're a cool purchase for reasons beyond being environmentally-friendly: the wooden frames – made from certified sustainable beechwood – are robust and outdoor adventure-friendly while remaining impressively lightweight, and the polarised lenses deliver full UV protection. The varied wooden texture means that every pair is a little bit different, too. You don't get that at Sunglass Hut. ($152)