Electrification is the word of the day at the moment, especially in the car world. You can't turn on your TV, listen to the radio or walk past a dealership without hearing about how the future of driving is electric. But for some reason, there was just something about the word Hybrid that threw me off.
Futuristic-looking cars with squished headlights and curved bodies… they just weren't my cup of tea. And yes, I know that's a huge generalisation – but that's just what they were in my head. Until now, that is.
Certainly not their first hybrid vehicle, but by far their most stylish, Kia's all-new Niro might just be the reason I'm converting to the hybrid fam. Hear me out.
A cutting-edge, small SUV, the Niro GT Hybrid joins Kia's new design era, where cars like the Sportage, Seltos and EV6 have become even more stylish, bold, and sexy, thanks to a slew of new hires and a major design overhaul.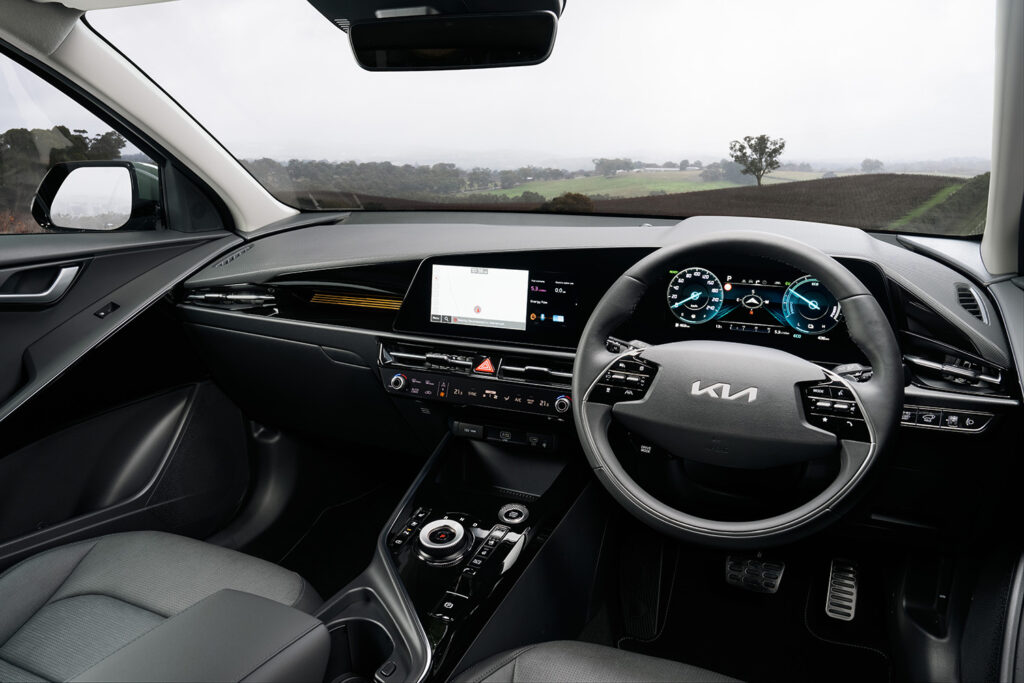 The Niro, which comes in two highly efficient FWD electrified powertrains, Hybrid Electric (HEV) and full Electric (EV), is available in entry-level S and up-spec GT-Line trims. For the Hybrid GT model, which I had the pleasure of driving, you can expect 18-inch wheels, laminated front door glass for better noise suppression, full-recline 'relaxation seats' up front, ambient mood lighting, bigger dual 10.25-inch displays, and a big 10-inch head-up display.
When you turn on the car, it's completely silent, (which meant I had to check whether the car was actually on a few times), and driving is as smooth as you would imagine with 18-inch wheels. The fuel economy is nuts (ok yes now I see why there's hype around hybrids), with a drive from Sydney to Canberra and back not even finishing one tank.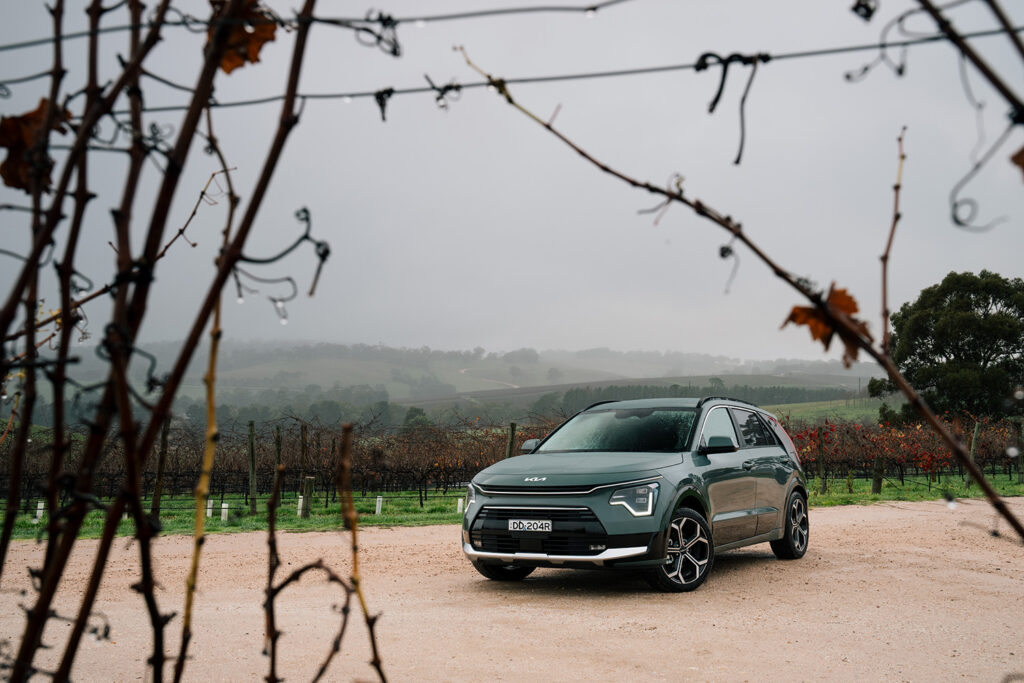 On the outside, the new Niro's interior appears far more modern and premium than its predecessor. It's seriously sleek, boasts Kia's new logo and modern grille, and has no bubbles or alien-looking add-ons in sight. It's just as impressive on the inside, too — giving you advanced connectivity, tons of comfort and versatility, and a range of intuitive technology and features. The new Niro's launch also brings the long-overdue debut of Kia Connect (for the GT-Line), a platform that provides remote connectivity and control through a phone app, along with live in-car traffic updates and an SOS button. Like Tesla's app, Kia Connect allows owners to check and adjust climate control, door locks, charging, and more from their phone.
Base price for the Niro Hybrid S starts from $44,380 plus on-road costs, while the GT-Line Hybrid steps up to $50,030 plus on-road costs.