Making a small car look good is easy – not that everyone manages it, but it seems like the fewer doors, the shorter the distance between the nose and the tail, and the lower it is to the ground, the more likely it is that a vehicle will have some sex appeal. God, or his good friend Mother Nature, seems to have found a similar thing with the natural world: a cheetah looks slicker than a hippo, a shark is sleeker than a whale and a humming bird more beautiful than a buzzard. 
Conversely, making a seven-seat SUV that's large enough to cope with all of the various accoutrements of family life look attractive is a task that's been beyond just about every car designer who's ever lived.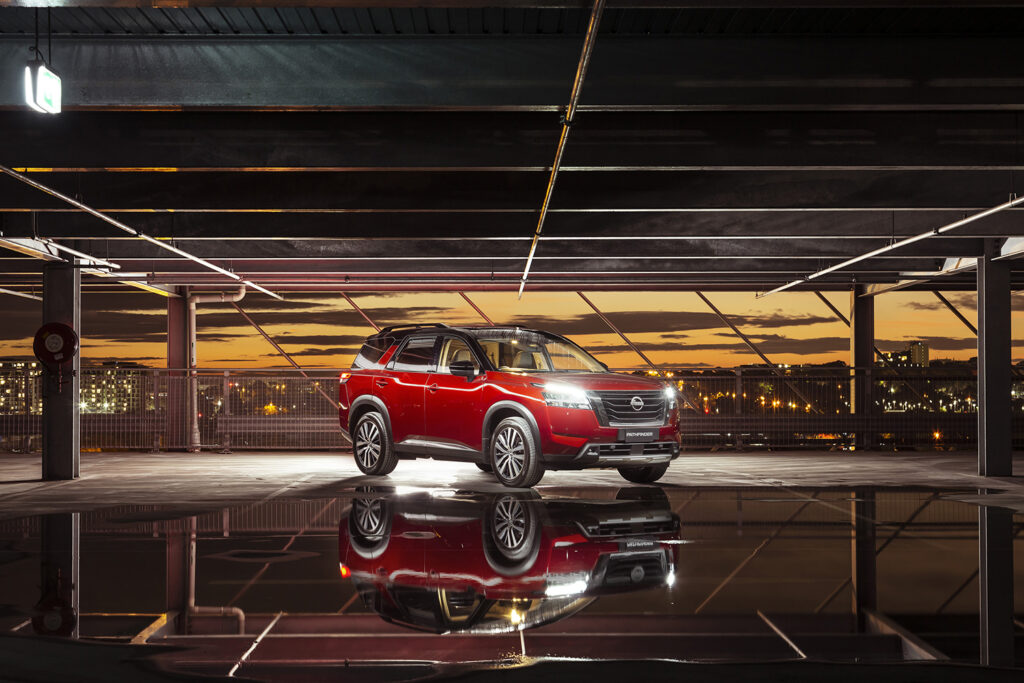 Certainly, previous versions of the Nissan Pathfinder have been about as desirable as a hippopotamus on roller skates. But the design language at this Japanese company has been on something of a roll itself lately, and the new Pathfinder is that rarest of beasts: big and beautiful. Or, at least, better than bearable.
Whether you consider the Pathfinder genuinely large depends on where you're driving it. I was lucky enough to spend a couple of weeks recently steering the new one around the US, and in a country that worships upsizing as a kind of religion, the Pathfinder looks merely mid-sized, dwarfed by pick-up trucks the size of small towns and motor homes that outsize actual homes.
It was, however, hugely comfortable inside, with enough seats to accommodate a Brady Bunch-sized family, meaning that both of my hugely spoiled children got a "Captain's Chair" each, which made them look – and possibly feel – like they were manning the bridge in Star Trek (if only they knew what Star Trek was). You can also spec a bench seat in the second row, which gives you eight seats all up, and, impressively, the third row is big enough to seat real-world humans without compressing their chins into their chests.
What impresses most about the new Pathfinder, aside from its cleverly cultured face and nicely proportioned body, is the fact that it has car-like ride and handling and truly enjoyable steering feedback, while still offering a touch of the rugged ability its bigger, meatier brother, the Nissan Patrol, is known for. So it's got a proper 4WD system, with serious Drive Modes that can handle snow, mud or sand, and a 2.7-tonne towing capacity.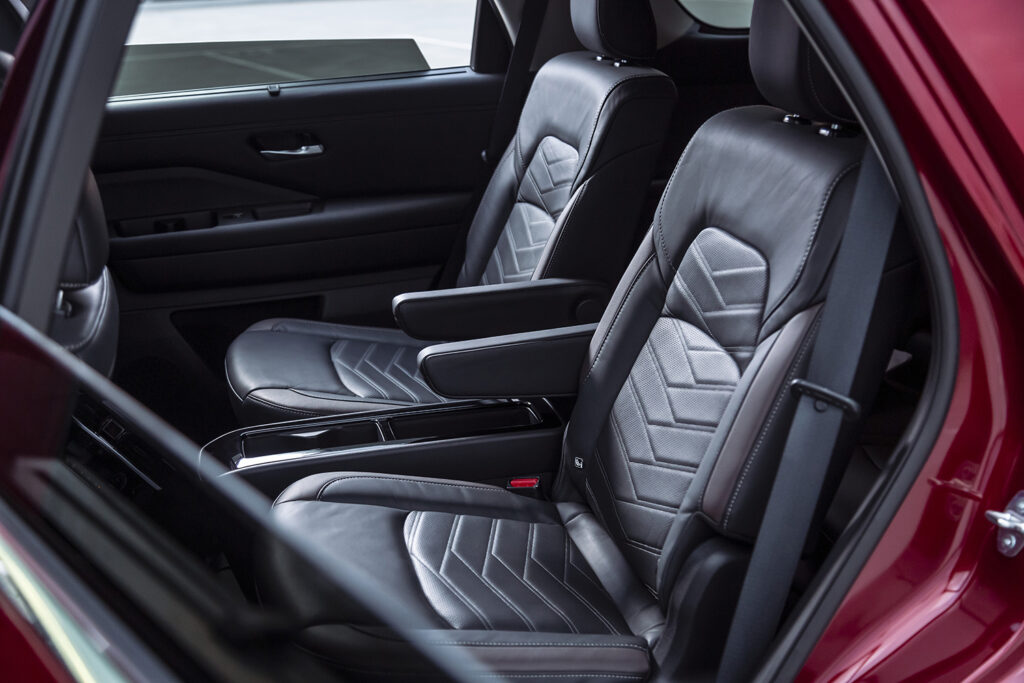 Power comes from a 3.5-litre V6 making 202kW and 340Nm and is channelled through an all-new nine-speed automatic gearbox, which is as smooth as butter melting on a giant stack of flapjacks.
If you had to buy this Pathfinder by the kilogram, or the square metre, it would be mighty expensive, so an entry price of $54,190 seems entirely reasonabe, although you can spend as much as $77,890 for the most expensive Ti-L 4WD model.
My pick is the Ti variant, at $67,990, which still has all the fruit you want, like the 12-speaker Bose stereo, and the heated leather seats. Go big, I say.