Brought to you by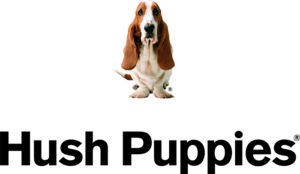 The coolest shoe in fashion right now is the most comfortable. But while sneakers have been on high rotation in WFH mode, now that we're returning to the office and formal events are in full swing, we all need the essential dress shoe in our wardrobe too. One that not only embraces comfort and functionality but a whole lot of style.  
The classically formal shoe is a little bit old-school but purposeful, right? Nothing says timeless style quite like a pair of lace-ups with a tailored suit, but they'll even pull together casual outfits, stat. 
The OG of comfort footwear, Hush Puppies, has taken your wellbeing next level by launching a dress shoe collection that looks like a formal shoe on the outside but feels like the most comfortable sneaker on the inside. It's the best of both worlds.  
Bounce Plus is all about ergonomic design and easy-to-wear silhouettes, all with supreme comfort at play. Featuring three new sleek and elevated silhouettes with progressive specs, you can expect impressive high-tech engineering. The shoe sports a fibreglass torsion stabiliser for superior support and is designed to be airport-friendly for the frequent flyer. It offers air-like bounce on every step thanks to a removable footbed with a soft mesh sock lining, conveniently allowing room for bespoke orthotics. A bouncy outsole gives superb shock absorption with high energy return not normally expected in this kind of formal shoe. Best of all, your feet will be cocooned in a water and stain-resistant, soft leather uppers with a breathable lining to control moisture and odour  – taking you from morning to night sporting a look-good, feel-good sleek shoe update.    
Show off your big boss moves in the new Hush Puppies Bounce Plus.
Shop the collection here:  hushpuppies.com.au