Despite the number of technological improvements, advancements and new devices unveiled by Apple in 2022, few could have garnered quite the excitement as that surrounding the Apple Watch Ultra. Inspired by explorers and athletes from all around the world, the watch boasts a design that betrays its inspiration: this is the perfect fusion of design and function; a timepiece that is both classic and elegant in its sophistication, but ultimately one built for endurance and outdoor exploration. You don't need to be Bear Grylls to wear this kind of watch, but it'll make you feel like him anyway.
If, like us, you've been an ardent fan of the Apple Watch, the upgrades presented by the Ultra are something to be celebrated. Sure, there's everything you've already come to love and expect from the tech giant, but they've now all been elevated to a new stratosphere primed for exploration. You feel it instantly: the packaging alone is a deeply emotive experience, with sustainable materials reflecting the vision of the watch itself. The box the Ultra is housed in depicts a snowy mountain vista, surrounding by atmospheric clouds that appear to hover over the landscape, one that overlaps into the inner packaging.
The environment is forefront of the Apple Watch Ultra, not only in terms of its use, but in its design too. The watch features recycled gold in the plating of multiple printed circuit boards – a first for an Apple Watch – and also features 100 per cent recycled rare earth elements in all magnets, and 100 per cent recycled tungsten in the Taptic Engine. To really ensure they are working towards a sustainable future and protecting the planet for future generations to come, Apple also ensured that the display glass is arsenic-free, and that the watch is mercury-, BFR-, PVC- and beryllium-free. Coupled with the plastic-free packaging, the Apple Watch Ultra sees the company move ever closer to its goal of completely removing plastic from its packaging by 2025.
Opening it all up, you feel the allure of the outdoors, one that's impossible to resist. And sliding the watch onto your wrist is to understand that now, you're finally primed with the ultimate tool for your next adventure. With its 49mm titanium case and flat sapphire front crystal, the Ultra presents the biggest and brightest Apple Watch display yet. Visually, it's striking and commands attention, but it's the Action button that proves particularly noteworthy, offering instant access to a range of useful features.
As Jeff Williams, Apple's chief operating officer, explains about the Ultra's release: "Inspired by explores and athletes from around the world, we created an entirely new category of Apple Watch designed for new and extreme environments – it's the most rugged and capable Apple Watch yet."
It might be a big call for the company, particularly when the market for smartwatches is growing increasingly more saturated, but after spending some time with the Apple Watch Ultra, it's clear that this is a watch that lives up to the hype. With the Ultra providing 60 hours of battery life on Low Power Mode, or 36 hours of normal usage, there's little this watch won't be able to do. With that in mind, here are just some of the features that make it the best release for 2022.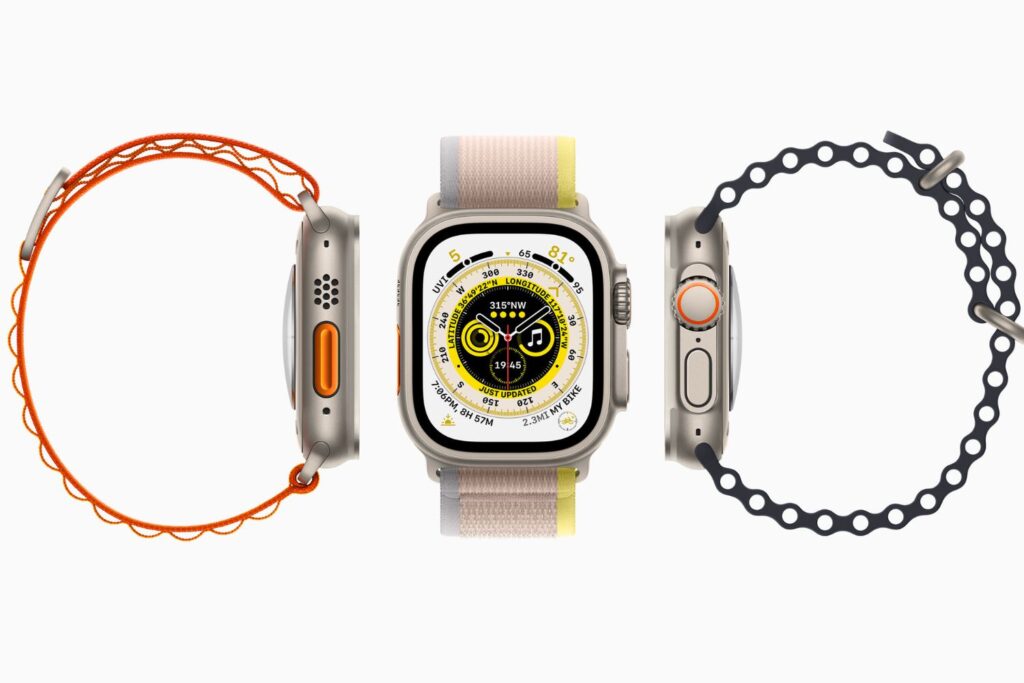 A Runner's Paradise
Though it seems endurance runners and serious athletes have long steered towards devices from the likes of Garmin or Coros, the Apple Watch Ultra could just convert them all. Powered by watchOS 9, it features new running metrics to measure performance, such as Stride Length, Ground Contact Time, Vertical Oscillation and Running Power. You can also view segments, splits and elevation and other metrics with a single glance thanks to new workout views.
It makes for an incredible tool for those not only looking to push themselves harder in competition, but also make those improvements in daily training too. Now, users can defy their limits with features like Heart Rate Zones, Custom Workouts and, coming later this year, Race Route. And in news that will be sure to excite triathletes and those who are accustomed to transitioning from activities with any sequence of swimming, biking or running, the new Multisport workout includes auto detection to easily switch between workouts.
An Action Button for Athletes
With its high-contrast international orange that stands out from the watch design, the Action button is one you'll be gravitating towards and celebrating for its functionality. It is easily customised for instant access to a variety of features, such as Workouts, Compass Waypoints, Backtrack and more.
For runners especially, it's an incredibly significant tool. Whereas in the past you may have found yourself jittery with nerves on the start line of a race, waiting for the starting gun only to find yourself distracted by the need to swipe through various features to start your workout, now by customising it to Open Running Goal in the Workout app, a simple press of the action button at the start of a run can start tracking your movements immediately.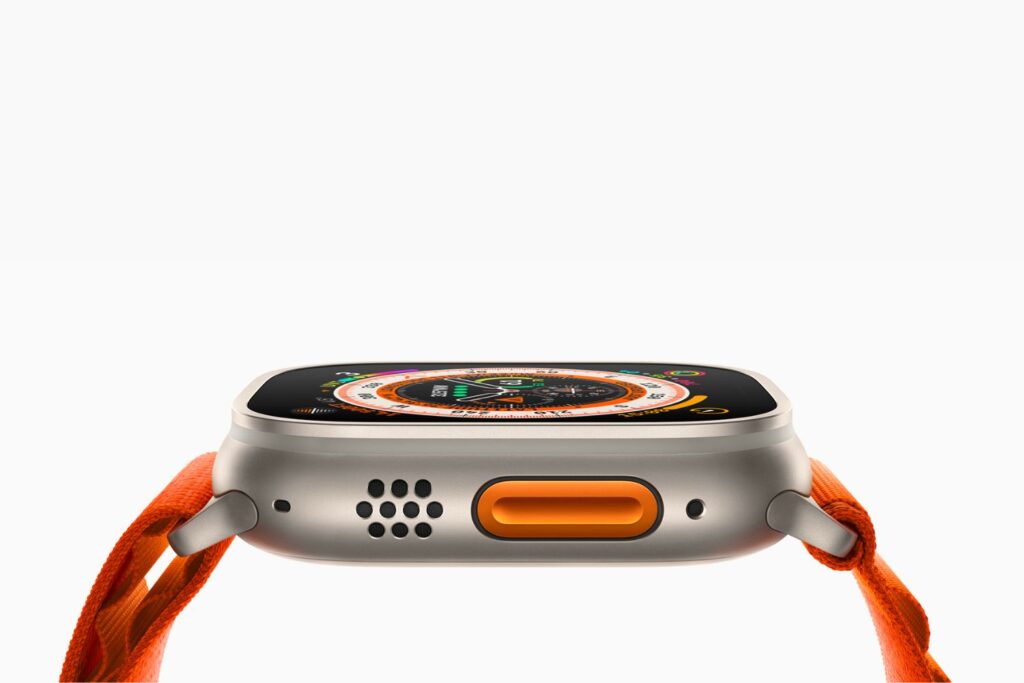 Waterproof the Elements
Designed for water sports and activities like kitesurfing and wakeboarding, the Apple Watch Ultra is certified to WR100 and EN13319, an Internationally recognised standard for dive accessories, including depth gauges that are relied upon by recreational divers. With a new depth gauge and feature of a Depth app designed with an intuitive UI, users can gain information about time, current depth, water temperature, duration under water and max depth reached. They can also program the Action button to instantly launch the Depth app.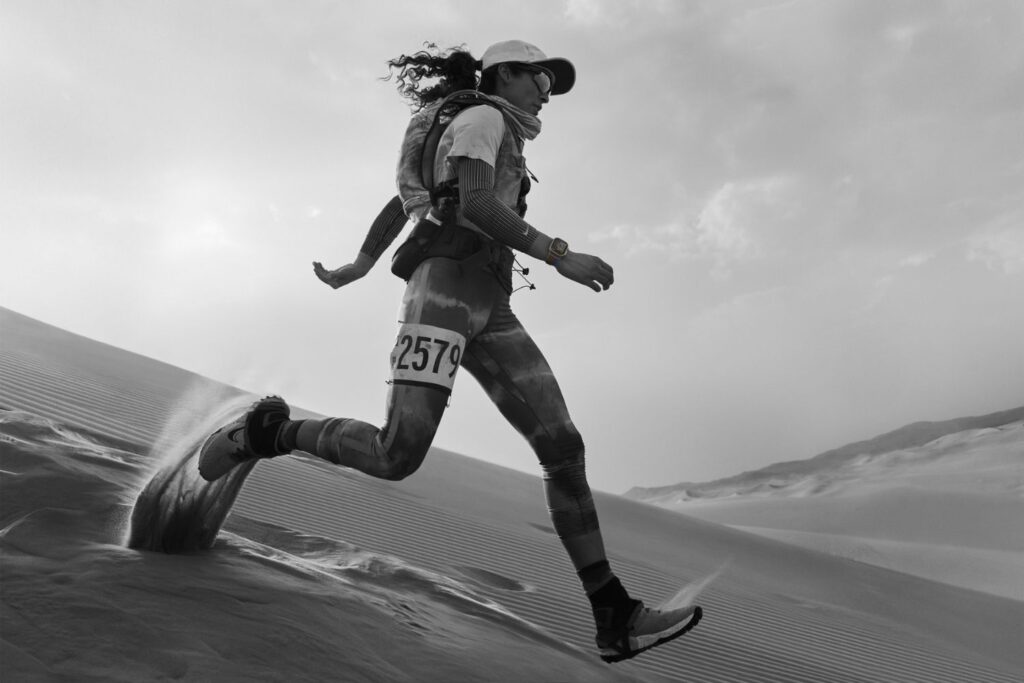 Dual-frequency GPS
In an exciting first for the Apple Watch, the Ultra combines the precision dual-frequency GPS with both L1 and L5, as well as new positioning algorithms. It makes for the most accurate GPS of any Apple Watch to date, giving users precise distance, pace and route data that will see you push yourself to new limits and explore new heights, both in competition and training.
Brighter and Stronger Display
While the Apple Watch Ultra boasts a big display, athletes can take comfort in the fact that it's also incredibly lightweight, while still being built for durability. The case rises up to surround all edges of the flat sapphire front crystal in order to protect the Retina display which is up to 2000 nits, making it two times brighter than any Apple Watch display yet.
The Ultra also has three built-in microphones to improve sound quality in voice calls during any conditions. Thanks to a highly adaptive beamforming algorithm, these microphones capture voice while reducing ambient background sounds, meaning you can talk away with greater clarity, something that's particularly useful for those who find themselves outdoors or in the elements, bracing against high winds and unfavourable conditions that make it harder to talk.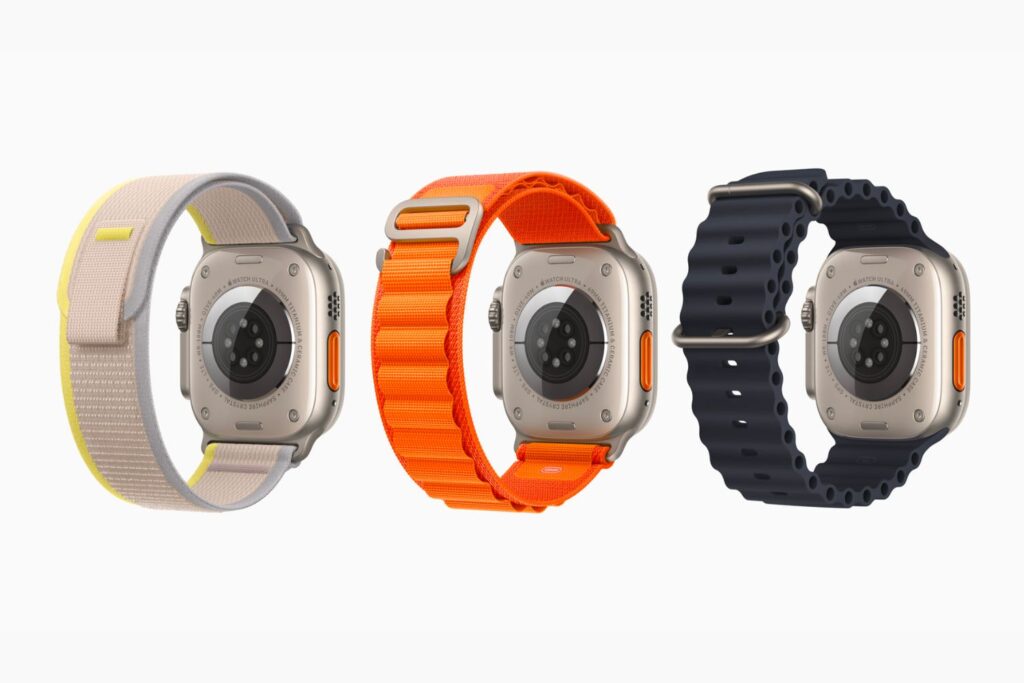 Outdoor-oriented Bands
In keeping with the incredible functionality that the Apple Watch Ultra presents, while still being a watch of incredibly style, Apple has unveiled three new bands designed specifically for endurance athletes, runners and outdoor enthusiasts.
For runners, the Trail Loop band is a must, offering the thinnest band to date with a lightweight woven textile that's soft and flexible. You can cinch it to fit your wrist with ease, with a convenient tab allowing for quick and easy adjustments.
The Alpine Loop is both stylish and practical for those looking to get out into more arduous natural conditions and features two integrated layers made from one continuous weaving process that eliminates the need for stitching. With top loops interspersed with high-strength yarn, it provides a secure attachment thanks to a titanium G-hook fastener.
For those looking to get out into water, the Ocean Band offers a titanium buckle on a spring-loaded loop. Made from flexible fluoroelastomer, it stretches and utilises the tubular geometry for a secure fit and also has an optional extra-long tail for people to wear it over a wetsuit.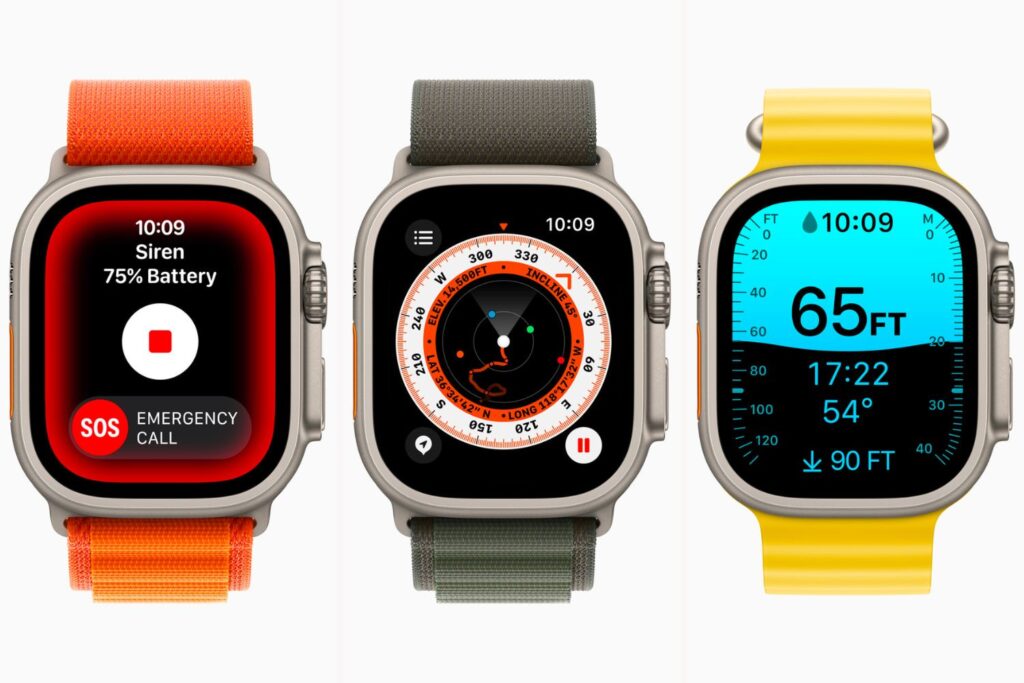 Exploration Features
A newly designed Compass app in watchOS 9 allows for more in-depth information and three distinct views, showing both an analog compass dial and digital view. Turning the Digital Crown also reveals an additional view that includes latitude, longitude, elevation and incline, as well as an orienteering view showing Compass Waypoints and Backtrack. For the uninitiated, the former is a quick and convenient way to mark a location or point of interest directly in the app.
Backtrack, meanwhile, is an incredible tool that is sure to be of service to any adventurer looking to explore new paths or trails. Using GPS data to create a path, it shows users where you've been so that if you get lost or disoriented, the feature will help you retrace your steps. An 86-decibel siren is also available in emergencies should users become lost or injured, and it can help draw attention to a location.
The Apple Watch Ultra is available for $1,299 and available for order from the 23rd September. To find out more or to place an order, visit the official website here.