If your idea of a vacation is getting sloshed at noon, eating your weight in chips and salsa, and then falling asleep in the sun, it's time to start thinking outside the box.
Yes, vacations are the perfect time to unwind and relax, but they're also ideal opportunities to prioritise your mental and physical well-being.
"Now more than ever, it's important to take breaks from the daily grind to unwind and hit the reset button. That can mean different things to everyone, which is why at Riparide we've made an obsession out of creating all kinds of short nature escapes that help people unplug, get off the grid, and find fulfilment," explains Marlon Law, Co-Founder of Aussie Getaway website Riparide.
With wellness tourism growing 50% faster than normal tourism following a stressful couple of years, we've pickes some of our favourite local stays that include all the fix-ins needed for an idyllic wellness weekend – without the hefty price tag.
Take one of these trips to reboot your health and have a killer time doing it.
$165 per night, NSW, sleeps 2
This beautiful farmstay is a scenic drive through the Byron Bay hinterland and just 10 minutes from the coast. With a rustic farmhouse feel, the studio has been fitted to amplify a sense of timeless nostalgia from a simpler era. Wander around the property and take in the expansive views before heading back for an evening of relaxation in the wood-fired hot tub. Quaint and cosy, the studio is a tranquil escape to recharge and connect with nature.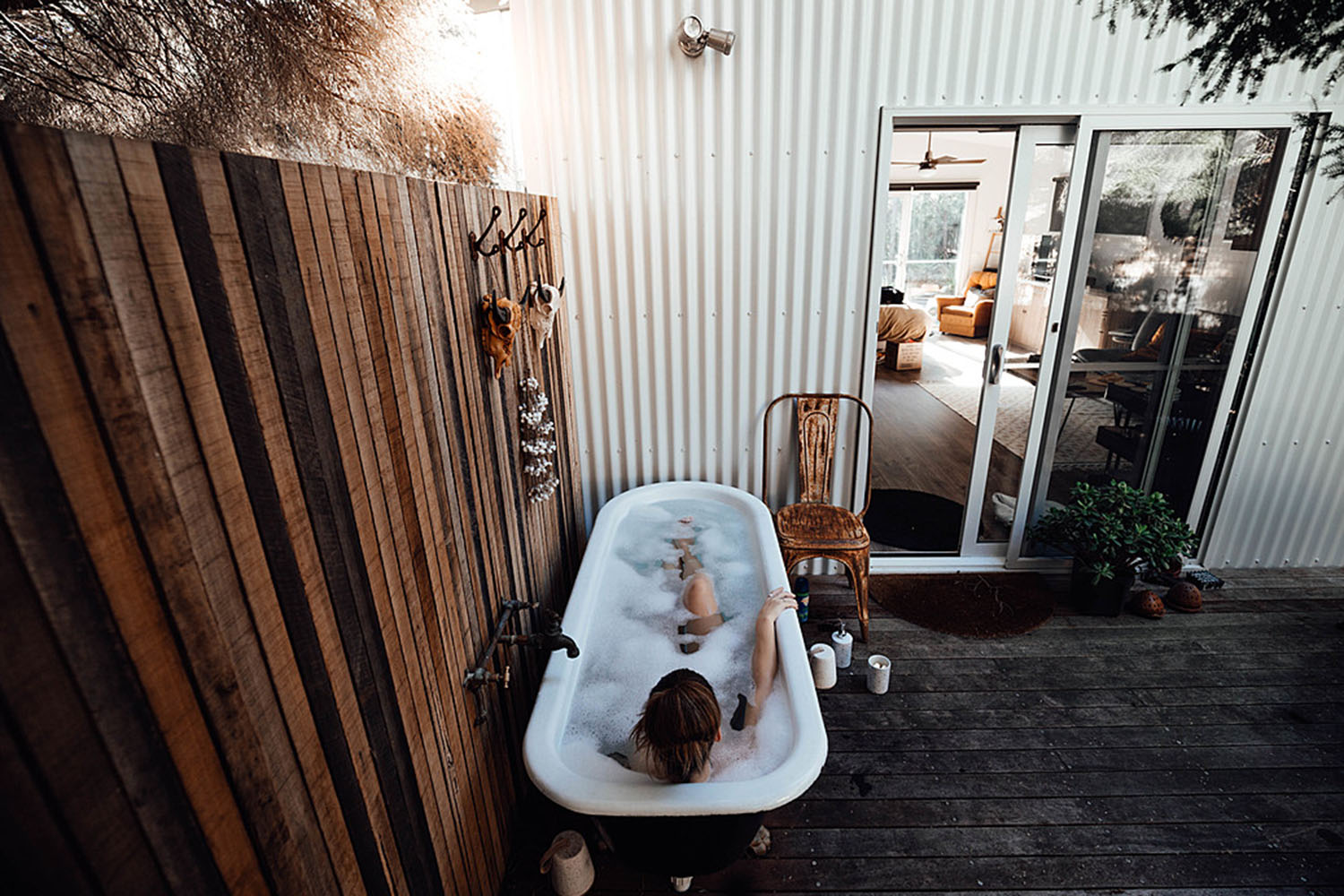 $155 per night, VIC, sleeps 2 
This Barwon Heads home is a great place for a romantic getaway. Whether you want to enjoy relaxing or you are on the hunt for great adventures. With many walks, coffee shops and great surf, not far from the Great Ocean Road, you can enjoy a beautiful scenic drive covering many destinations such as 12 Apostles, Redwood Forest, waterfalls and plenty of beaches. This small home has the perfect warm feeling that can make you forget about the hustle and bustle of everyday life.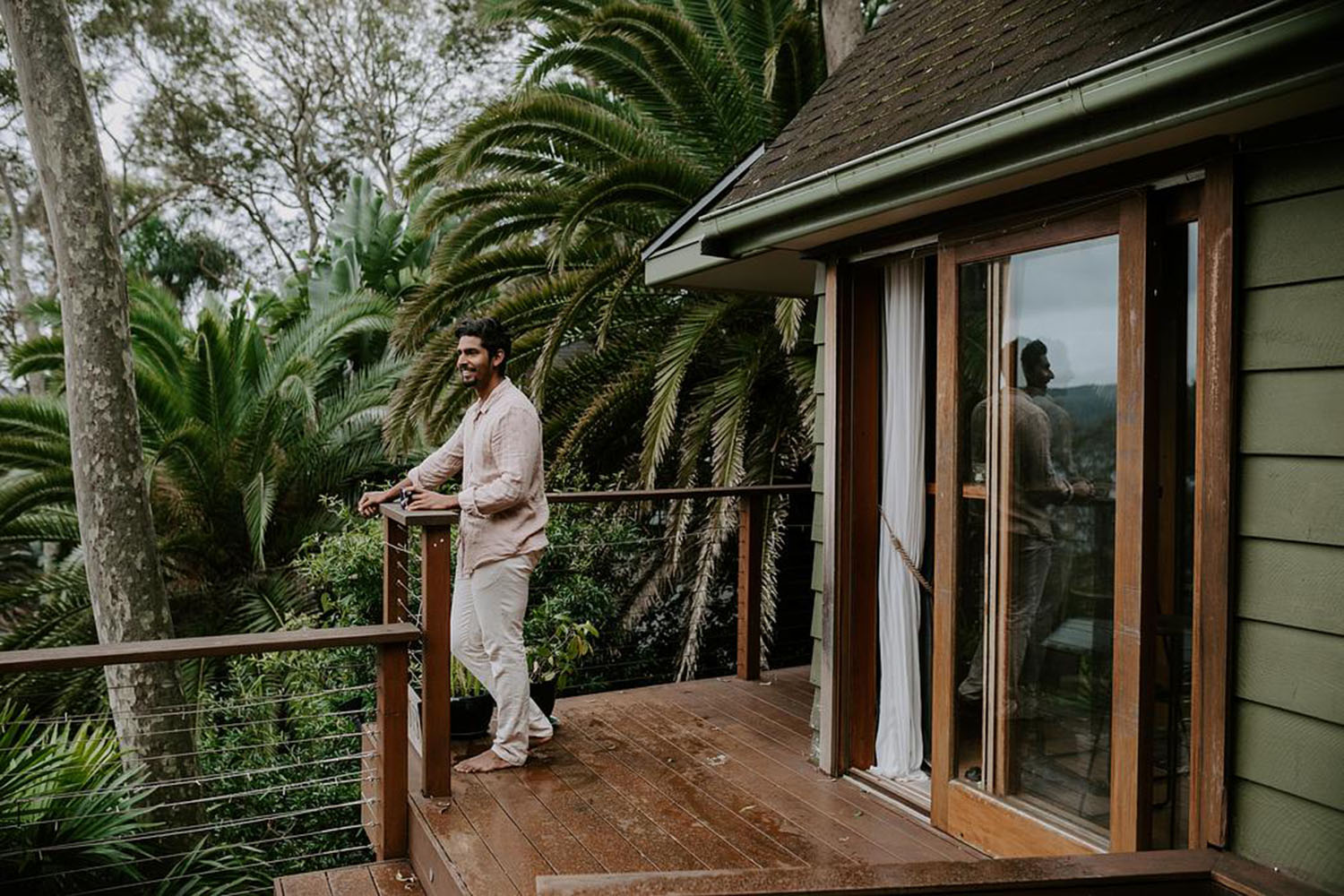 $120 per night, NSW, sleeps 2 
Tucked away by Sydney's iconic Palm Beach, Le Kiosk is a beautiful hidden gem that makes for the perfect weekend getaway. Cosy up inside with a book or spend the afternoon barbecuing on the spacious deck and enjoying the sunset. In close proximity to all the amazing spots Palm Beach has to offer, this stay is the perfect place to unwind.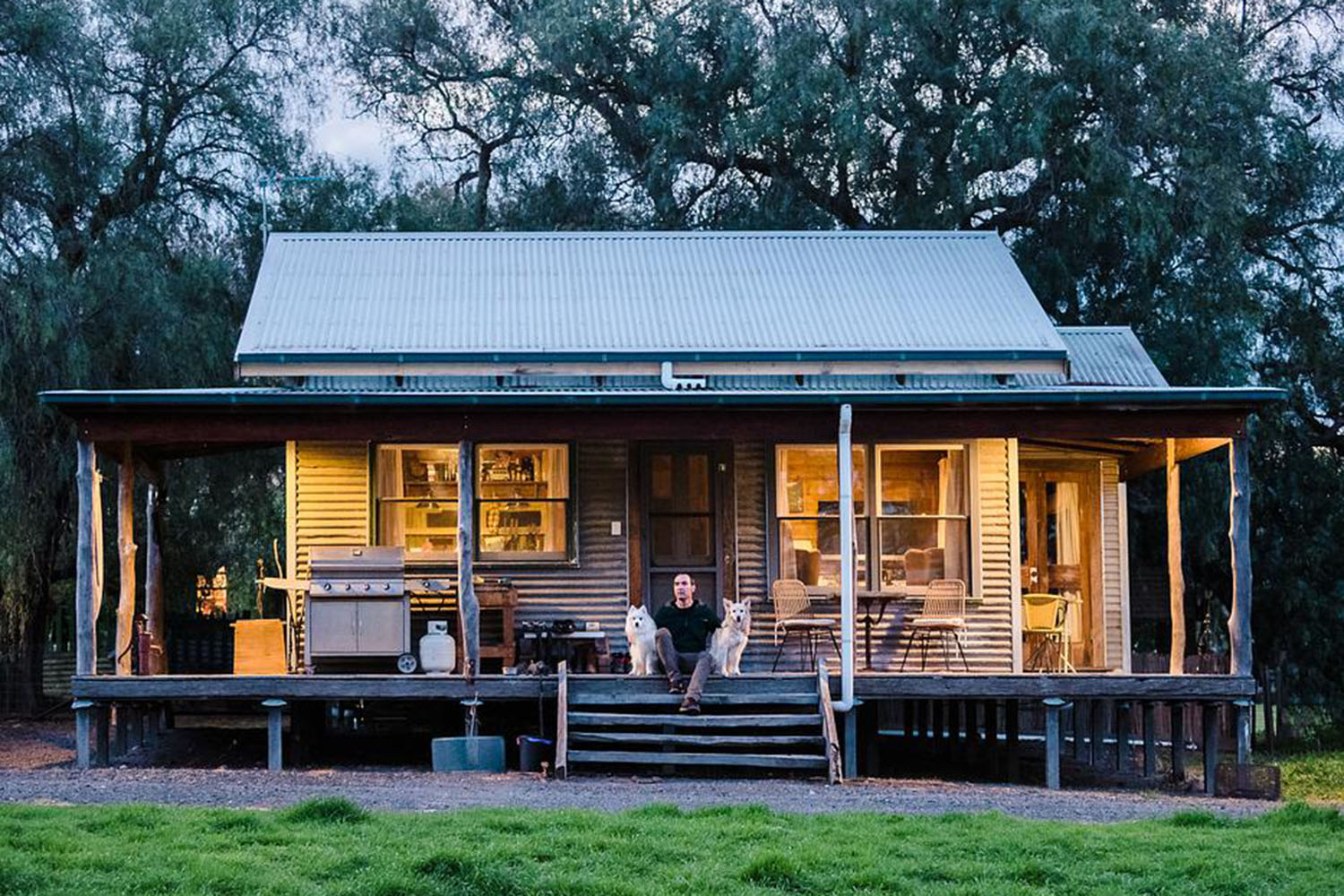 $135 per night, VIC, sleeps 4
Only 10 minutes from the township of Horsham, this 250-acre farm is perfect for those looking for some peace and tranquillity. On the property you will find the Wimmera River, cows in the paddocks and a fire pit that's perfect for an afternoon sit-around until the stars fill the night sky.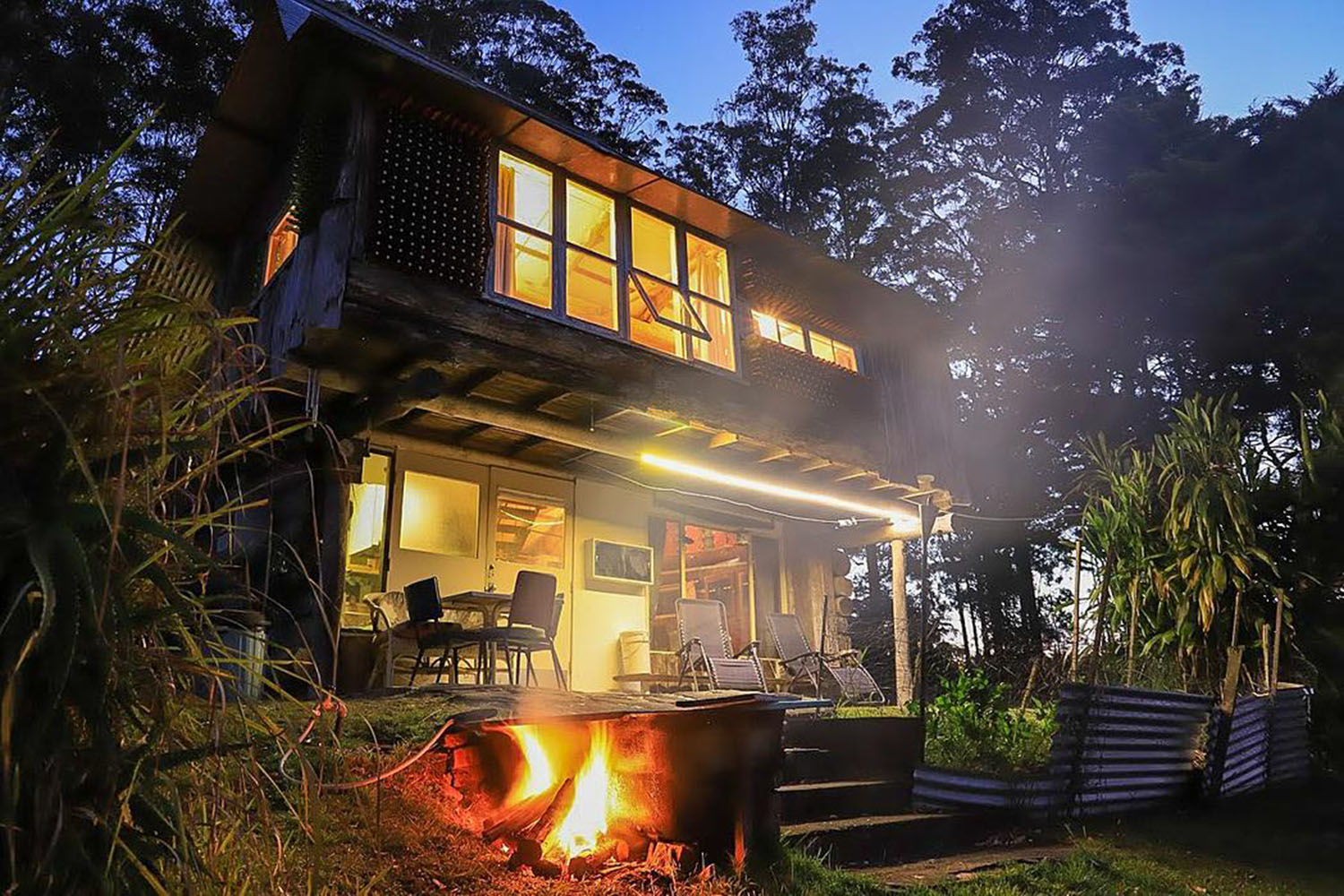 $120 per night, NSW, sleeps 4
Experience an unrivalled  connection to nature at Lightstream Sanctuary, a cabin tucked away in the forests of Lowanna. Spend the day enjoying your own private waterfall and swimming hole, and relax for the evening as you watch the sunset from the wood-heated bathtub.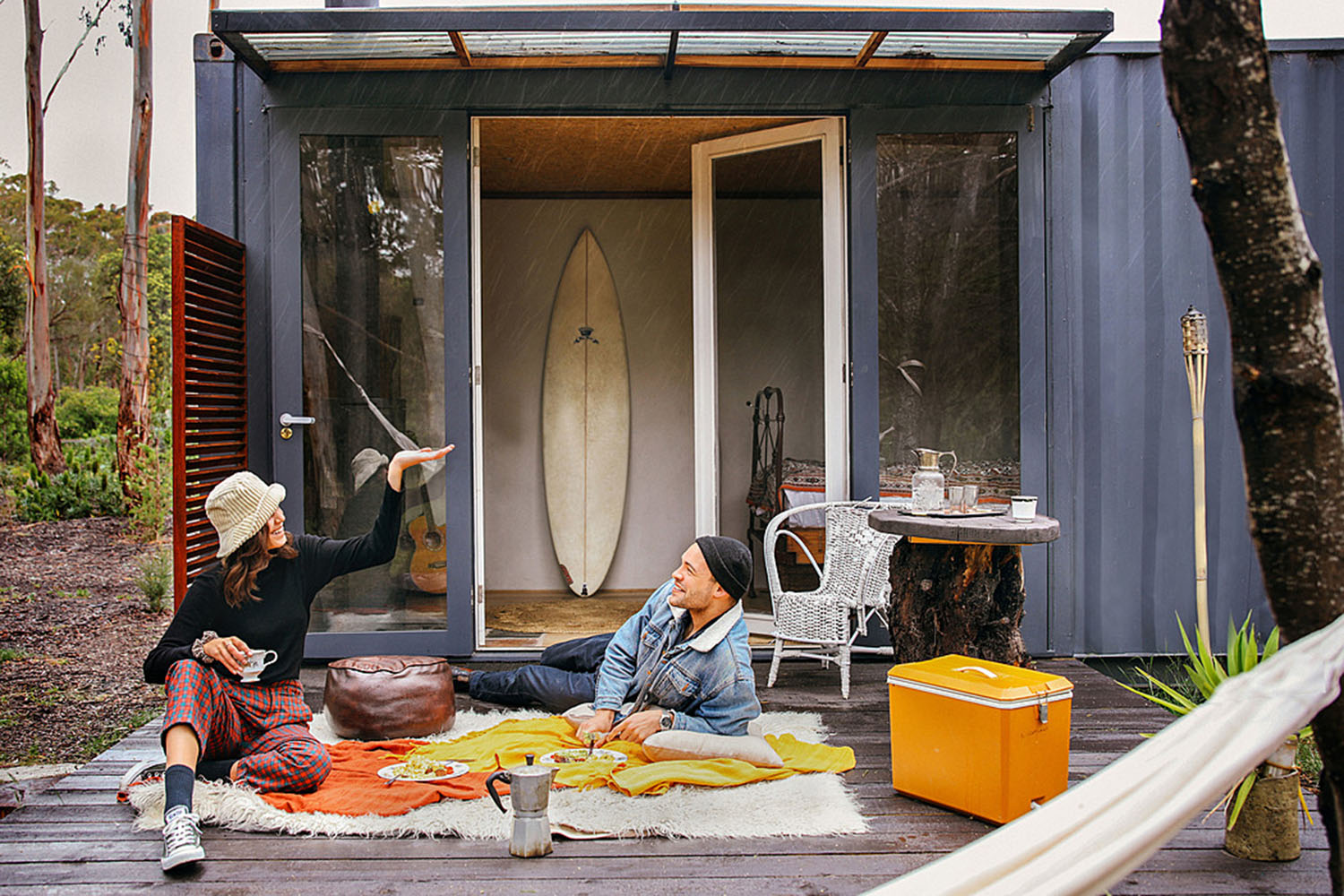 $100 per night, VIC, sleeps 2 
Escape to Bellbrae, a rural town tucked away near the Great Ocean Road. Perfect for the conscious traveller, this private and eco-friendly shipping container retreat is nestled in a beautiful plantation with over 200 trees and plants. The property is also run on rainwater and solar power, and the rooms are heated with home-grown firewood. Come here to immerse yourself in the atmosphere of the land.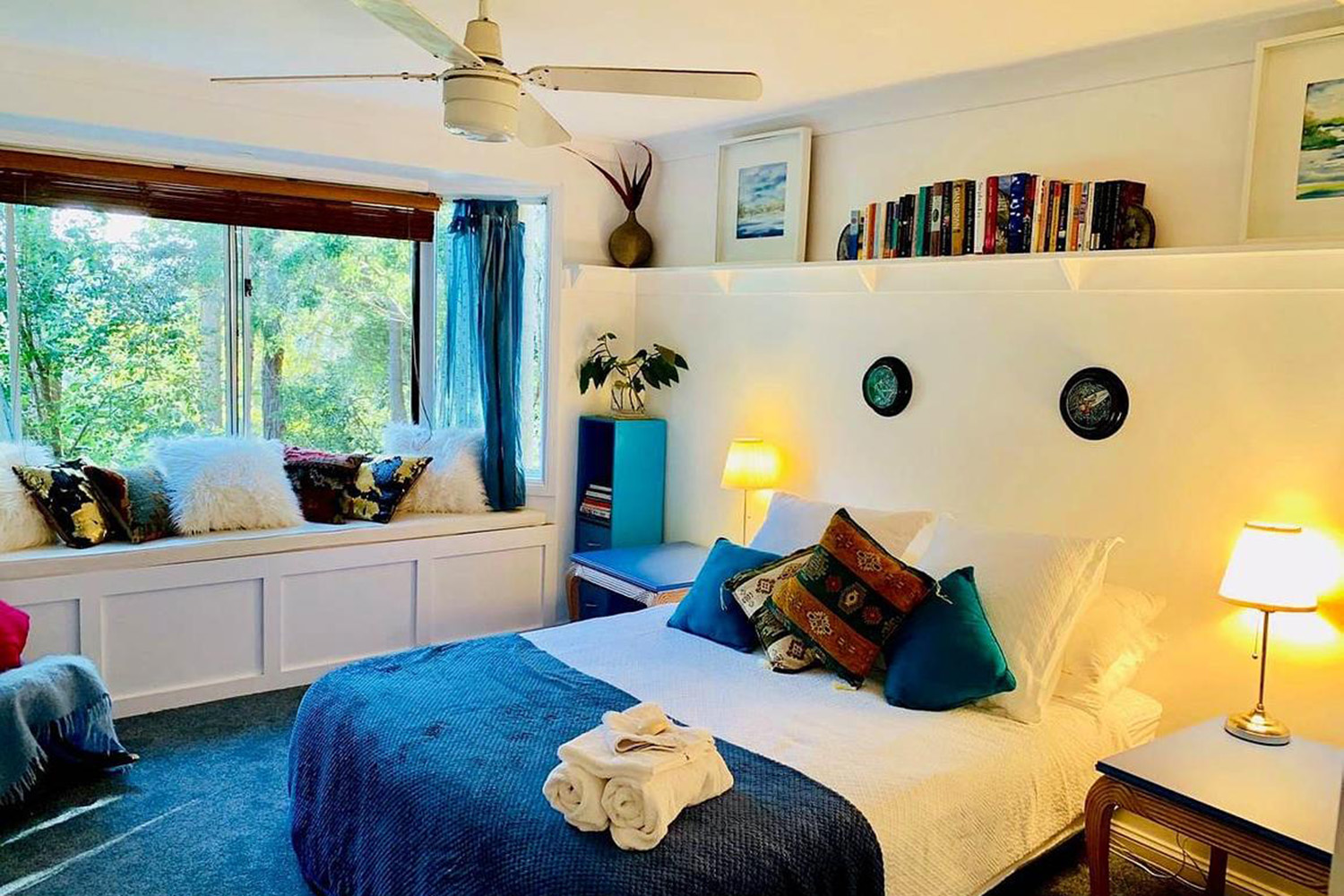 $86 per night, NSW, sleeps 2
Perfect for lovers of the ocean. Just a 5 minute stroll to the beach, cafes and shops – this unique, colourful, multi-levelled beach house – set amongst the trees in a beautiful garden with waterfall and amphitheatre offers the best in location, comfort and artistic charm for your holiday.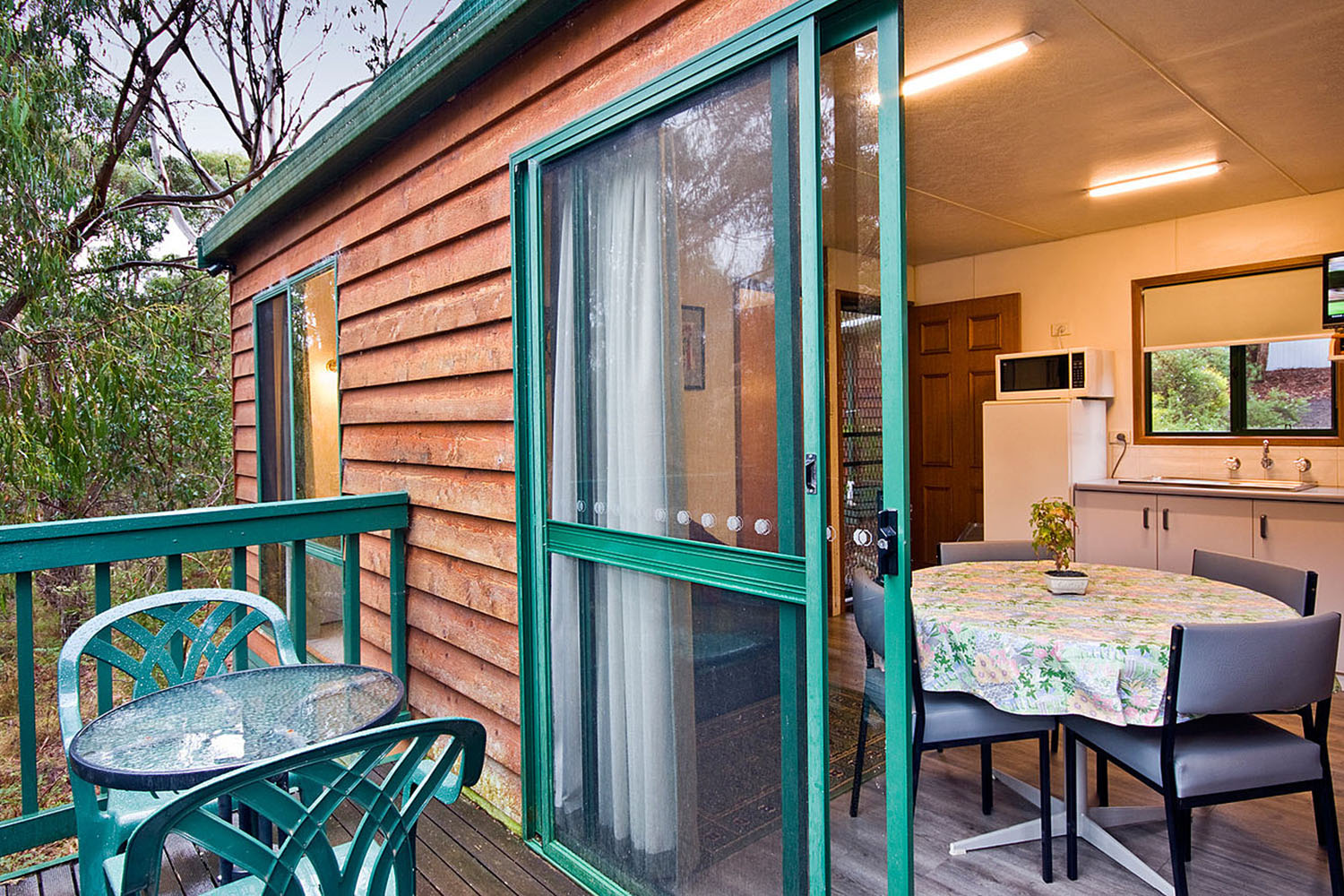 $90 per night, VIC, sleeps 4
Hidden Valley Cabins are set on 30 acres of magnificent Otway forest just 15 minutes from Lorne. Each two-bedroom cottage looks down upon a tree-lined valley where birds and kangaroos appear on a regular basis. Explore the many attractions Lorne has to offer including the Raspberry Farm, the coastline on the Great Ocean Road, and the bush walks of the Otway's.