Some films just look better on paper, and there are others with scripts so original, so obscure, to see it land on a Hollywood production company's desk is to expect immediate rejection. With its quirky array of characters and the relatively niche sport of dodgeball, Dodgeball: A True Underdog Story was the blockbuster hit no-one saw coming. Though we've since come to expect such things from the genius that is the mind of Ben Stiller, at the time, the raunchy, profane comedy was still something of a rarity.
It's been 18 years since we were first treated to the world of competitive dodgeball and the characters of White Goodman (played by Stiller himself in one of his most proclaimed villain roles) and Vince Vaughn's Peter La Fleur. For the uninitiated, the film – written and directed by Rawson Marshall Thurber – tells the story of rival gym owners Goodman and La Fleur, who face off in a dodgeball tournament to determine the fate of the latter's struggling local business. Since its release, we've not only come to quote the movie in its entirety, but also come to sport a horseshoe moustache and headband in a nod to some of pop culture's most iconic characters. But it wasn't just a movie that became a cult classic; it also dominated at the box office, bringing in nearly $170 million USD off a comparatively small budget.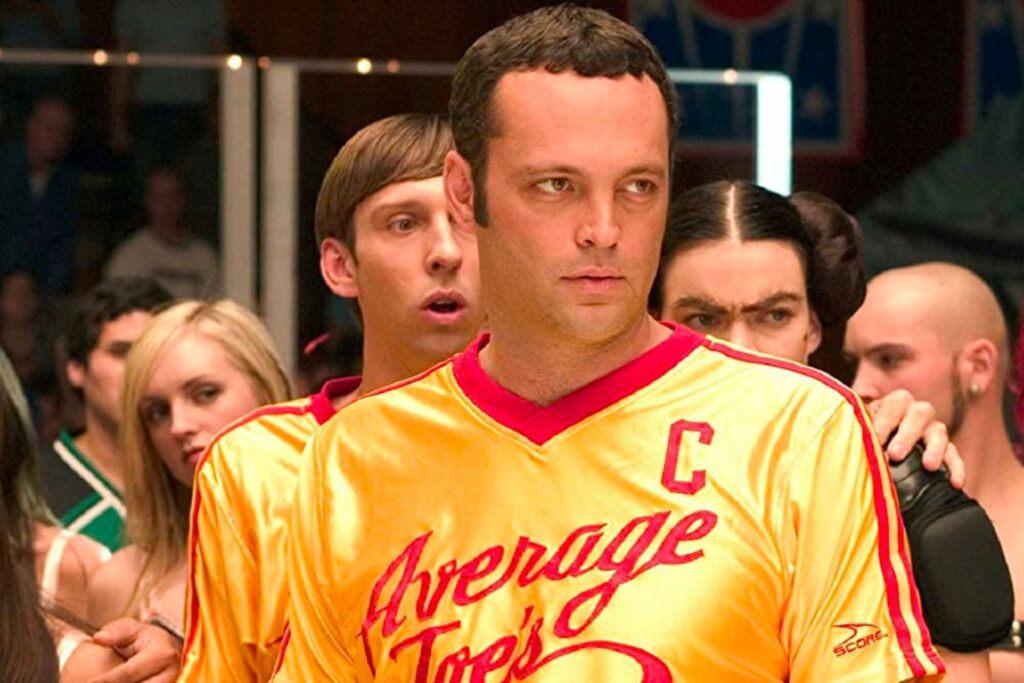 Since its release, fans have practically been begging for a sequel and with Hollywood's penchant for crafting a franchise out of any successful movie, it all but seemed like a guarantee. Rumours have long swirled around the title, but as more time elapsed it seemed we were getting further away from any chance of a return to the famed world of Globo Gym. Now, it seems that could all be set to change as it's been revealed Dodgeball 2 is practically ready to go, it just needs Ben Stiller's approval.
According to cast member Justin Long who starred in the original as one of Average Joe's employees, Justin Redman, Vince Vaughn already has the sequel all figured out. In a recent interview with Comic Book, Long said, "I do a podcast with my brother called Life Is Short, and when we had Ben Stiller on, I asked Ben about this because I had just worked with Vince Vaughn again."
"Vince had been telling me that he has this great idea for a sequel. I don't know if he had yet pitched it to Ben, but I kind of set up the pitch, I felt like I should facilitate the pitch," Long added. "Of course I would love to do it and I hope that it ends up happening, but I think Ben is a little, what he told me on that podcast was that he's a little trepidatious about doing a sequel to something so beloved, something that people enjoy so much."
No stranger to beloved films, Stiller also knows what it's like to make a sequel to something and have to face the judgement of adoring fans. In 2016, Paramount Pictures release Zoolander 2 which received mostly negative reviews and tanked at the box office, despite the success of the original. Perhaps it's exactly this reason that has the actor and director fearful of seeing Dodgeball 2 meet the same fate.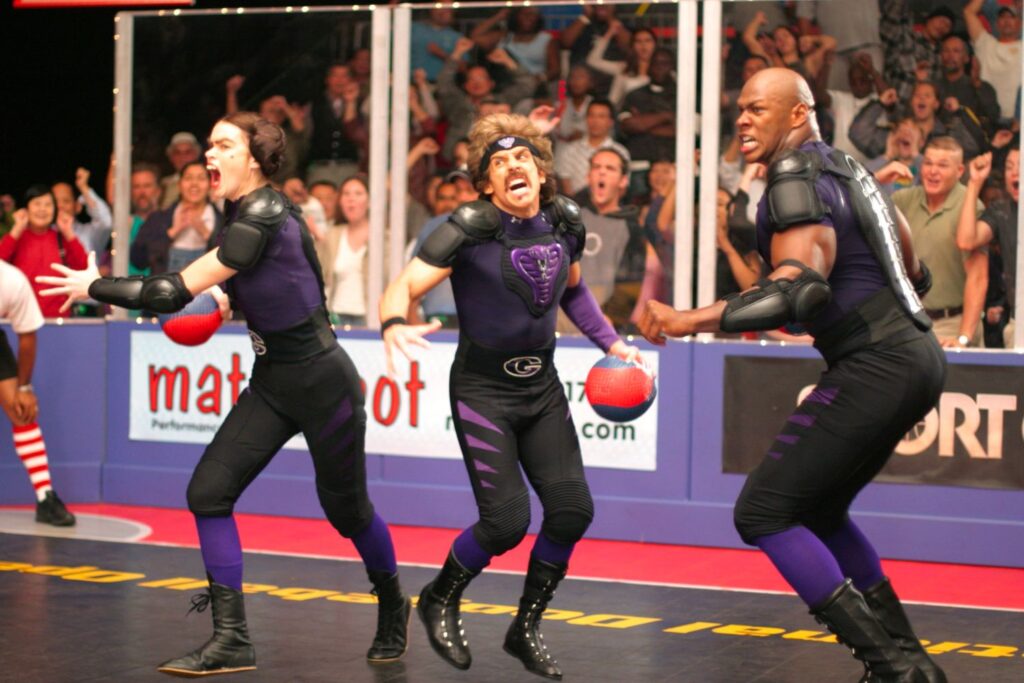 As Long explained, "It's very risky, you don't wanna shit on the original, you want something just as good. So I think he's a little wary of that, of trying to recreate something that was very specific to that time, but I hope he comes around on it. Vince is a very convincing person, so I'm just hoping Vince can convince him with his idea. It's a funny idea, I don't wanna say what it is."
He added: "I know Ben loves Dodgeball and loves that character. I remember how much fun he had playing it. He was always laughing. When we got together years later to do a little mini reunion for this charity and Ben put on the moustache again I remember him talking about how how happy it made him playing White Goodman again and how much fun that character was. I do know that Vince has a great idea for it and it's just a matter of getting Ben on board."
During the recent premiere of his new comedy, Christmas With The Campbells, Vince Vaughn has said both he and Stiller are open to returning to Dodgeball 2. "They've always talked about these things forever and I had an idea that was fun and the studio likes it, so we'll see where it goes," he told the Hollywood Reporter. 
"I think Ben is open to doing it, I think he's in the same boat as me actually which is if it's a really fun and great idea, then that's fun, but if it's just something to go do it again, then why?"
Vaughn went on to add: "You would just want to make sure going into Dodgeball that it feels like a nice continuation and a story that could stand on its own. I think for all of us if it feels right and it's funny, it would be something to go back to, and if it's not, it's just another idea getting kicked around."