The Olympics is on and while we'd be hard-pressed to change the channel should anyone demand watching anything other than sport, sometimes you just need a break from the highs and lows of sporting competition. After all, all of us can get behind an Aussie athlete or underdog, but when it's 11pm on a Friday and you're watching a dressage competition you know nothing about, sometimes you start itching for something other than sport.
With many of us finding ourselves in an extended lockdown, the Olympics might present some form of escape from the monotony of everyday life, but it doesn't quite hit the same as say, escaping into another world entirely thanks to Hollywood's best directors and writers. Thankfully, Netflix has you covered and though winter in lockdown might be especially bleak, there's a lot to look forward to when it comes to the lineup of documentaries, TV shows and movies set to hit the streaming giant this August.
A number of documentaries are set to land on Netflix, including Misha And The Wolves, Rob Ross: Happy Accidents, Betrayal and Greed, and Memories of a Murderer: The Nilsen Tapes. As for other films, movie buffs can rejoice as the incredible performance by Joaquin Phoenix in Joker will arrive on Netflix, along with The Matrix trilogy, so you can finally get round to watching the pop culture classic that everyone's been raving about for the last few years. Regardless of your viewing preferences, there's something for everyone coming to Netflix this month.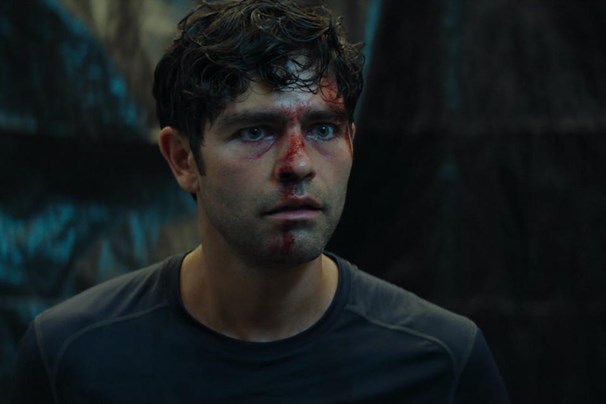 Netflix Original Series
Top Secret UFO Projects: Declassified (03/08/2021)
Control Z Season 2 (04/08/2021)
Car Masters: Rust to Riches Season 3 (04/08/2021)
Cooking With Paris (04/08/2021)
Hit & Run (06/08/2021)
Navarasa (06/08/2021)
Bake Squad (11/08/2021)
AIRawabi School for Girls (12/08/2021)
Brand New Cherry Flavor (13/08/2021)
Gone For Good (13/08/2021)
The Kingdom (13/08/2021)
Valeria Season 2 (13/08/2021)
The Chair (20/08/2021)
Everything Will Be Fine (20/08/2021)
Open Your Eyes (25/08/2021)
Clickbait (25/08/2021)
Motel Makeover (25/08/2021)
Post Mortem: No One Dies In Skarnes (25/08/2021)
Tiletown High (27/08/2021)
Hometown Cha-Cha-Cha (28/08/202!)
Good Girls Season 4 (31/0/8/2021)
Sparking Joy (31/08/2021)
Comedy Premium League (Coming Soon)
D.P. (Coming Soon)
Riverdale Season 5 (12/08/2021)
Netflix
Netflix Films
76 (04/08/2021)
Vivo (06/08/2021)
The Swarm (06/08/2021)
The Kissing Booth (11/08/2021)
Beckett (13/08/2021)
Out Of My League (18/08/2021)
The Secret Diary Of An Exchange Student (18/08/2021)
Sweet Girl (20/08/2021)
He's All That (27/08/2021)
Netflix Comedy
Phil Wang: Philly Philly Wang Wang (10/08/2021)
Lokillo: Nothing's The Same (12/08/2021)
Netflix
Netflix Original Documentaries & Comedies
Pray Away (03/08/2021)
Shiny_Flakes: The Teenage Drug Lord (03/08/2021)
Cocaine Cowboys: The Kings of Miami (04/08/2021)
UNTOLD: Malice At The Palace (10/08/2021)
UNTOLD: Deal With The Devil (17/08/2021)
UNTOLD: Caitlyn Jenner (24/08/2021)
UNTOLD: Crime And Penalties (31/08/2021)
Misha And The Wolves (11/08/2021)
Memories of a Murderer: The Nilsen Tapes (18/08/2021)
John of God: The Crimes of a Spiritual Healer (25/08/2021)
Rob Ross: Happy Accidents, Betrayal & Greed (25/08/2021)
Netflix Anime
Shaman King (09/08/2021)
Monster Hunter: Legends of the Guild (12/08/2021)
The Witcher: Nightmare of the Wolf (23/08/2021)
EDENS ZERO (26/08/2021)
Netflix
Other Films and TV
Man of Steel (01/08/2021)
Joker (01/08/2021)
Spy Kids (01/08/2021)
Spy Kids 2: The Island of Lost Dreams (01/08/2021)
The Matrix (01/08/2021)
The Matrix Reloaded (01/08/2021)
The Matrix Revolutions (01/08/2021)
The Hunter Games (01/08/2021)
The Hunter Games: Catching Fire (01/08/2021)
The Hunter Games: Mockingjay – Part 1 (01/08/2021)
The Hunger Games: Mockingjay – Part 2 (01/08/2021)
Suicide Squad (15/08/2021)
Cats (29/08/2021)
Netflix