It's around this time of the year that the Ugg boots start coming out, replacing thongs as the footwear of choice. And while it's not like we experience the same frigid temperatures as say, countries like the United States or Iceland, for those of us raised Down Under, anytime the temperature dips below 19 degrees it's cause for a jumper and sweatpants. And with La Nina still wreaking havoc on our beach plans, it's safe to say that staying indoors has become the ultimate comfort and weekend routine.
Thankfully, you don't have to go rummaging around cupboards and drawers to find a board game that's at least 10 years old that no-one really remembers the rules of. Instead, you can simply get comfortable on the couch and flick on Netflix. In recent years, the streaming platform has turned its attention to developing original content that doesn't just make for interesting viewing, but also stands in Oscar contention. And when it comes to the offerings of March, there's something to please everyone.
This month sees the arrival of two seasons of Redfern Now and the telemovie, Redfern Now: Promise Me which follows contemporary issues faced by Aboriginal Australians living in the Sydney suburb of Redfern. Of course, there's also the arrival of Byron Baes, with the docu-soap drama bringing you the best of Aussie influencers flocking to Byron Bay for its warm, beauty beauty and cool, creative vibe. Sun, surf and sound-healing, anyone?
And for lovers of the crime-fraud documentary, be sure to watch Bad Vegan: Fame. Fraud. Fugitives. The documentary from Chris Smith, executive producer of Tiger King and director of Fyre: The Greatest Party that Never Happened, explores how Sarma Melngailis, the celebrity restaurateur behind New York hotspot Pure Food and Wine, went from being hailed as the queen of vegan cuisine to the "Vegan Fugitive" after meeting a man named Shane Fox on Twitter.
To help take the guesswork out of what to watch this coming month, we've rounded up everything that's set to hit the streaming platform so you can simply get comfortable, stay warm and enjoy some entertaining viewing. Read on for everything that's coming to Netflix Australia in March. 
NETFLIX ORIGINAL SERIES
The Guardians of Justice (1/03/2022)
Savage Rhythm (2/03/2022)
Midnight at the Pera Palace (3/03/2022)
The Parisian Agency: Exclusive Properties: Season 2 (3/03/2022)
Pieces of Her (4/03/2022)
Making Fun (4/03/2022)
An Astrological Guide for Broken Hearts: Season 2 (8/03/2022)
Last One Standing (8/03/2022)
Byron Baes (9/03/2022)
The Last Kingdom: Season 5 (9/03/2022)
Queer Eye Germany (9/03/2022)
Love, Life & Everything In Between (10/03/2022)
Formula 1: Drive to Survive – Season 4 (11/03/2022)
Life After Death with Tyler Henry (11/03/2022)
Once Upon a Time…Happily Never After (11/03/2022)
Soil (17/03/2022)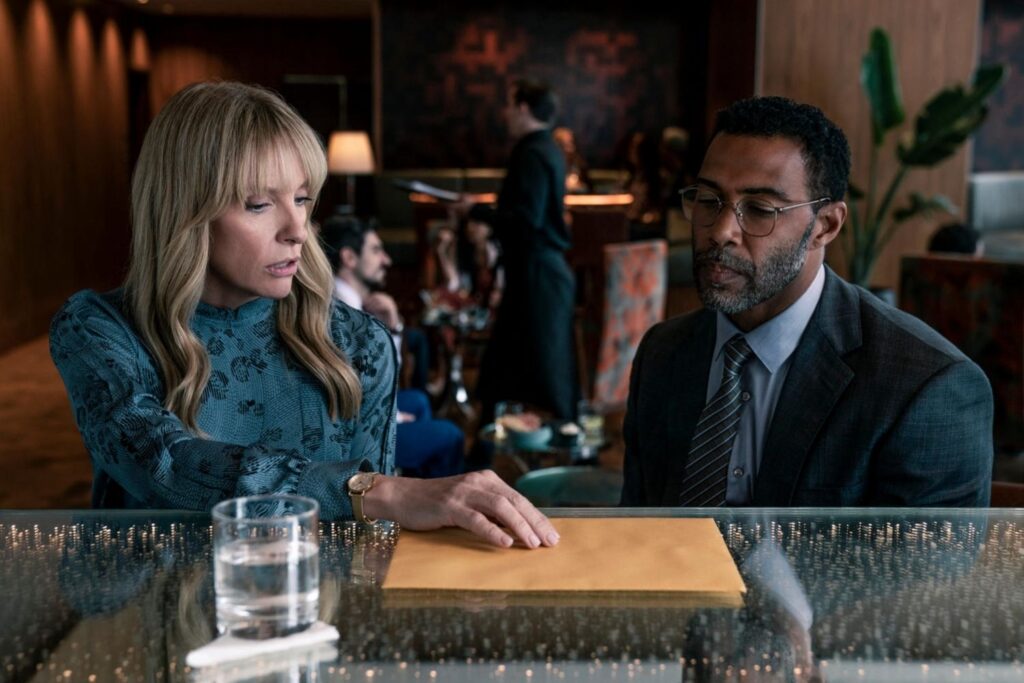 Eternally Confused and Eager for Love (18/03/2022)
Alessandro Cattelan: One Simple Question (18/03/2022)
Human Resources (18/03/2022)
Standing Up (18/03/2022)
Top Boy: Season 2 (18/03/2022)
Light the Night: Part 3 (18/03/2022)
Cracow Monsters (18/03/2022)
Young, Famous & African (18/03/2022)
Is It Cake? (18/03/2022)
Bridgerton: Season 2 (25/03/2022)
Tomorrow (Coming Soon)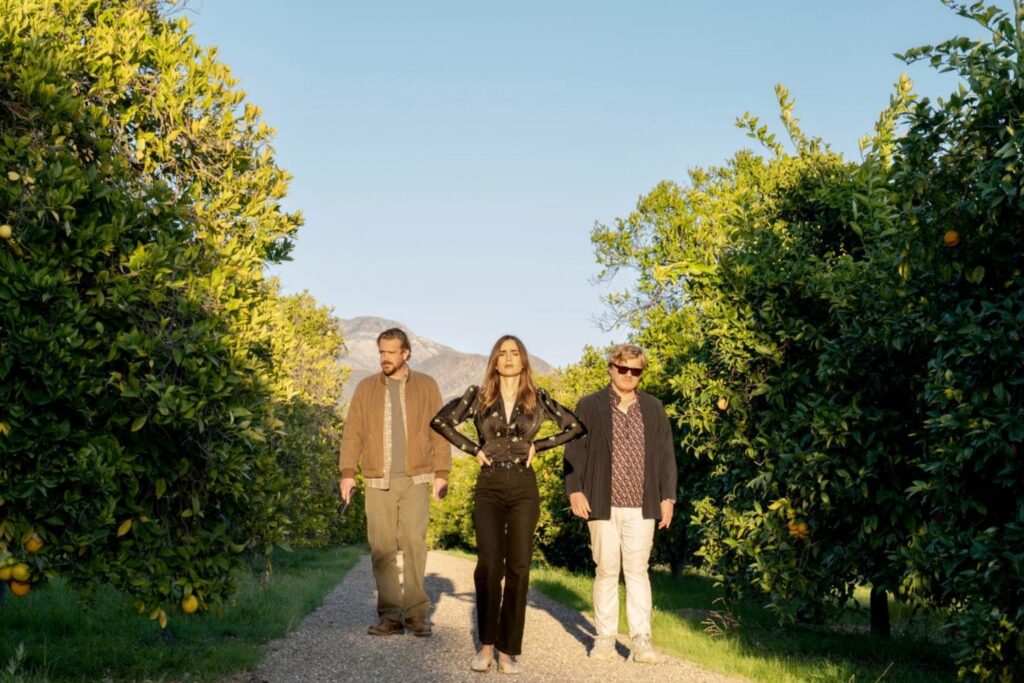 NETFLIX FILM
Against The Ice (2/03/2022)
The Pirates: The Last Royal Treasure (2/03/2022)
The Weekend Away (3/03/2022)
The Invisible Thread (4/03/2022)
Meskina (4/03/2022)
Autumn Girl (8/03/2022)
The Bombardment (9/03/2022)
The Adam Project (11/03/2022)
Marilyn's Eyes (15/03/2022)
Rescued by Ruby (17/03/2022)
Black Crab (18/03/2022)
Windfall (18/03/2022)
Without Saying Goodbye (18/03/2022)
In Good Hands (21/03/2022)
Love Like the Falling Petals (24/03/2022)
All Hail (30/03/2022)
NETFLIX COMEDY SPECIALS
Whindersson Nunes: My Own Show! (03/03/2022)
Taylor Tomlinson: Look At You (08/03/2022)
Catherine Cohen: The Twist…? She's Gorgeous. (15/03/2022)
Jeff Foxworthy: The Good Old Days (22/03/2022)
Mike Epps: Indiana Mike (29/03/2022)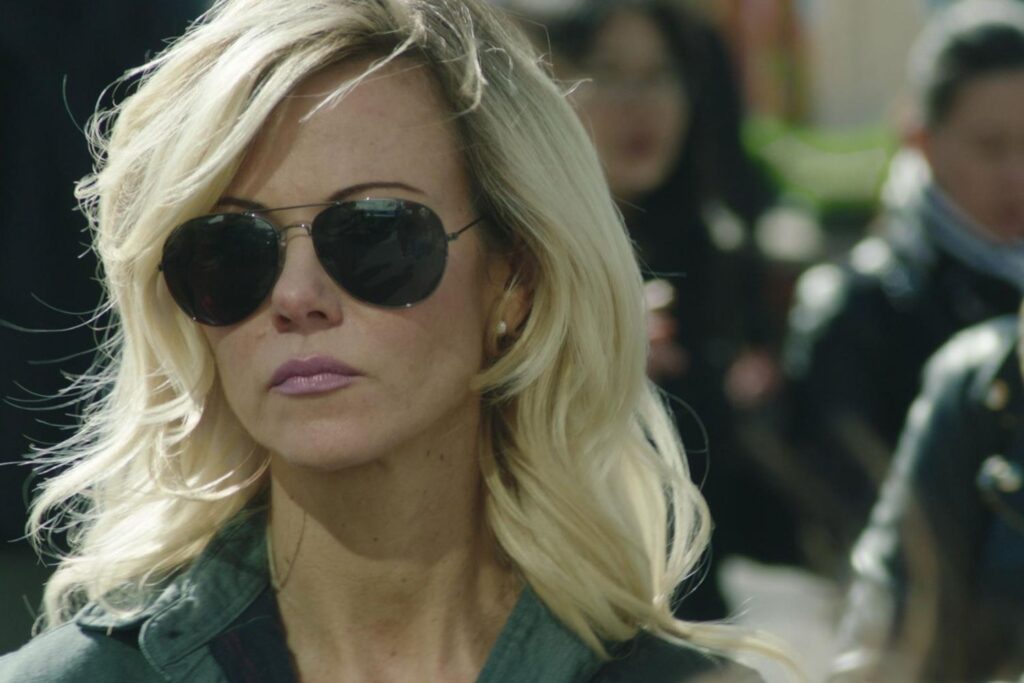 NETFLIX DOCUMENTARIES
Worst Roommate Ever (01/03/2022)
Surviving Paradise: A Family Tale (03/03/2022)
The Andy Warhol Diaries (09/03/2022)
Bad Vegan: Fame. Fraud. Fugitives (16/03/2022)
Hei$t: The Great Robbery of Brazil's Central Bank (16/03/2022)
Animal: Season 2 (18/03/2022)
The Principles of Pleasure (22/03/2022)
Trust No One: The Hunt for the Crypto King (30/03/2022)
800 Meters (Coming soon)
NETFLIX ANIME
Kotaro Lives Alone (10/03/2022)
Adam by Eve: A live in Animation (15/03/2022)
Thermae Romae Novae (28/03/2022)
NETFLIX GAMES
Shatter Remastered (Coming soon)
Into the Dead 2: Unleashed (Coming soon)
This is a True Story (Coming soon)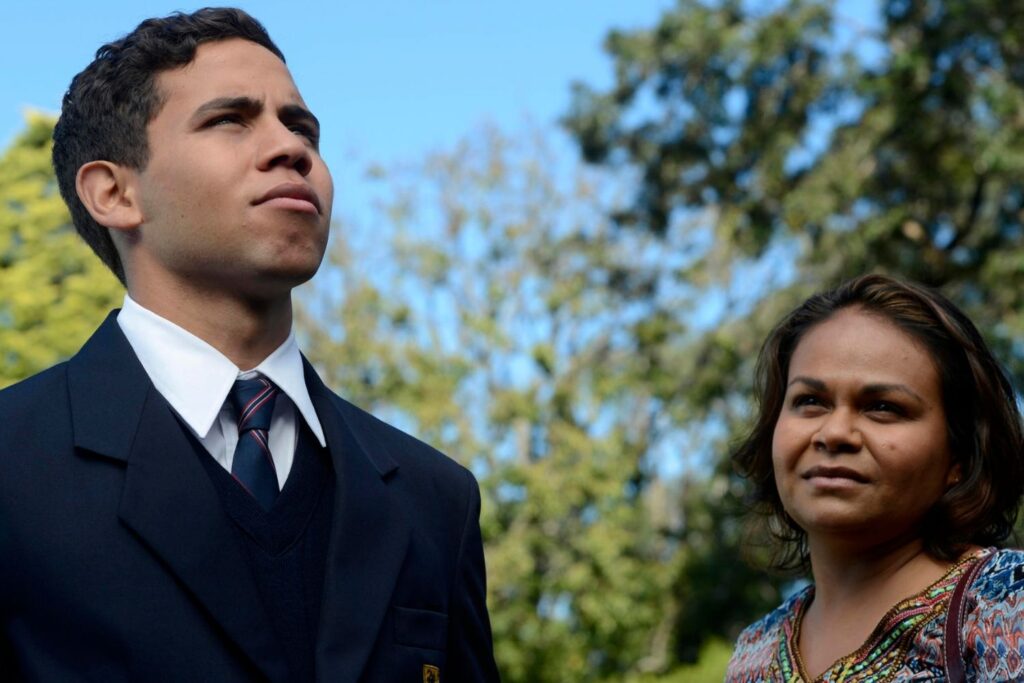 LICENSED HIGHLIGHTS
Once Upon a Time in Hollywood (11/03/2022)
Redfern Now: Promise Me (24/03/2022)
Redfern Now: Season 1 (24/03/2022)
Redfern Now: Season 2 (24/03/2022)