Where it used to be the case that hiking was an activity pushed to the peripheries, conjuring images of grey-haired individuals filling up their retirement days on heavily-trafficked tourist paths overseas, recent events have brought new life to outdoor activities. No longer is the wellness space dominated by the kind of strobe-lit underground gym classes that have you feeling like you've entered a rave scene. Rather, outdoor activities have become a popular pastime and it's not hard to see why. If we took anything away from the empty months that accumulated on the calendar in lockdown, it was that time spent outdoors was not to be taken for granted and when lockdown lifted and we were able to travel outside of the five kilometre radius that had previously been imposed on us, we found ourselves seeking new trails for exploration.
If you've found yourself gravitating towards the outdoors rather than the gym of late, you're not alone. Research from workout app Future has shown that its user base is now opting for outdoor activities over pre-pandemic favourites. As Kat Eschner writes for Fortune, "Hiking is now more popular than high intensity interval training (HIIT) with the 10,000 Future users whose preferences were included in the data." The shift towards outdoor recreation was also noted with Apple Watch, while the Global Wellness Institute's 2021 state of the industry report identified outdoor movement as a new trend emerging from the pandemic.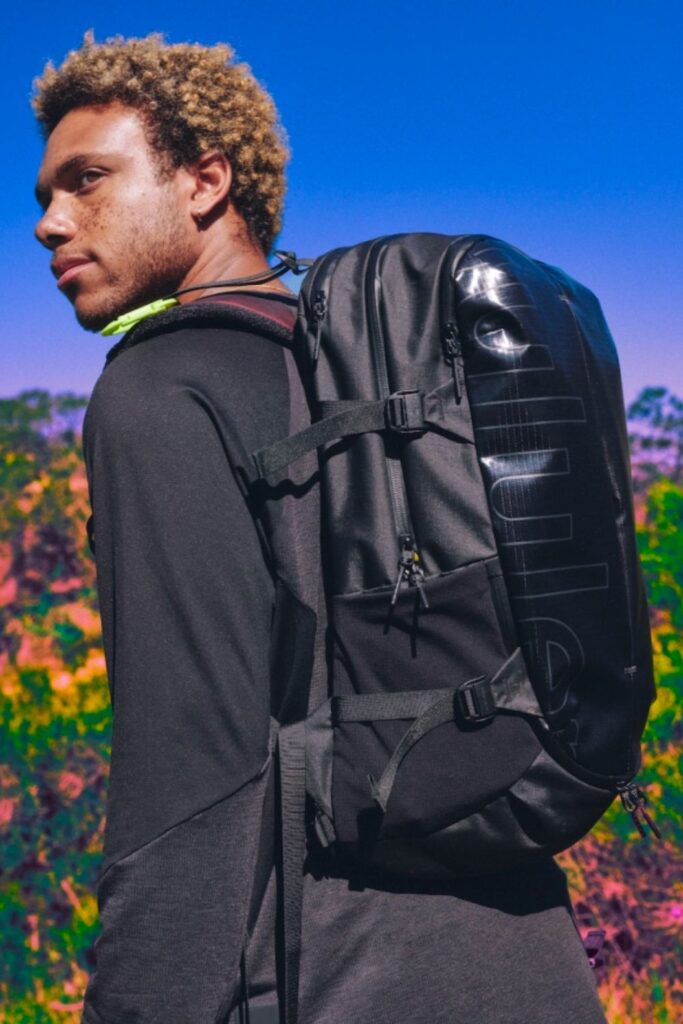 There's a lot to love about the rise of what is being deemed 'green exercise'. Not only is it an accessible option for those unwilling to fork out the monthly membership required for a gym, but the mental and physical benefits are immediate. According to clinical psychological Dr Jodie Lowinger, hiking stimulates positive neurochemicals which can "mitigate against anxiety, stress and burnout," while also helping you to remain present and centred. It's impossible to refute such claims – you need only go out in nature and experience it for yourself. But now that we find ourselves hitting the hiking trails, the only question that arises is just what do we wear? Whether you're a seasoned professional or simply a hobbyist, thankfully Lululemon has the answers for you with the launch of their new Hike collection.
It's likely that you're already familiar with Lululemon – and for good reason. In recent years, the brand has become a favourite amongst fitness enthusiasts, celebrities and gym-goers alike. With its buttery soft fabrics and functional gear, shorts and long-sleeved training tops from the brand have come to be a staple in our gym kit. For many, these were the clothes that not only got us through a hard workout, but also became something of a uniform during Covid-19-enforced lockdown. But while we've come to expect these products from Lululemon, the brand's new Hike collection was a surprise. With 33 pieces spanning across women's and men's, the collection offers clothing and accessories that are designed to be worn in the outdoors, weathering the elements of nature in all her resplendent beauty. Regardless of whether your outdoor activities will take you, the Lululemon collection will ensure you're ready for it all, with clothing that can be packed and stretched, made from materials that will move with your body and protect you from chafing.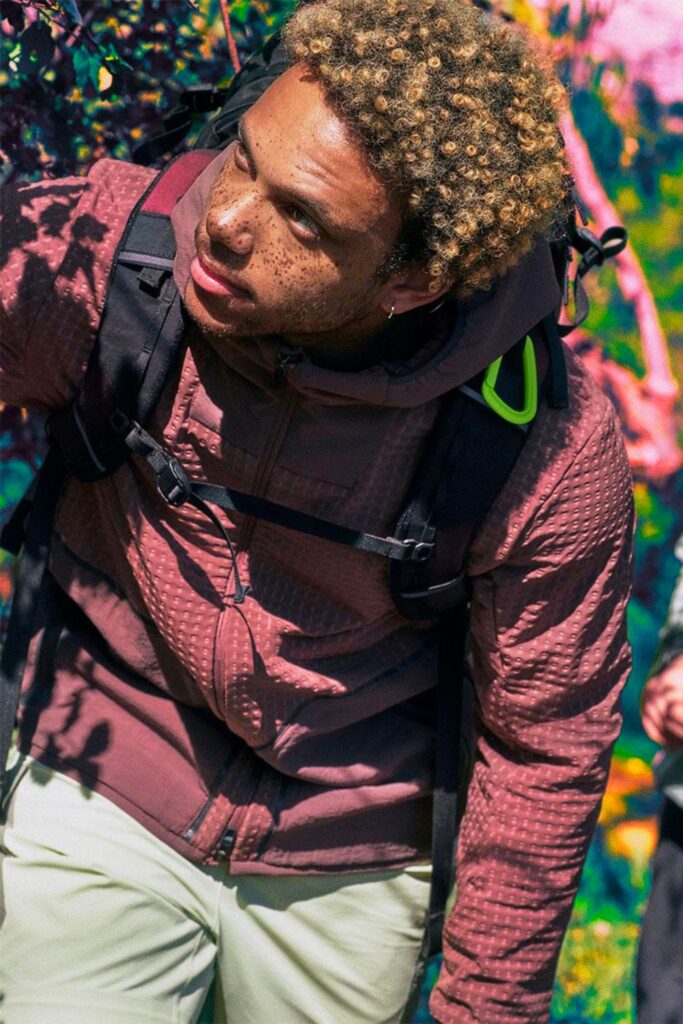 The genius innovation of Lululemon's design team is evident in everything from the myriad of compartments on the clothing that allow you to keep snacks, a phone, keys, and other key items on hand at all times. Mesh paneling and zip-on, zip-off components also mean you can adjust your kit as you get hotter or colder.
According to Elliott Harris, SVP merchandising and planning, Lululemon APAC and China, the design process was one grounded in the brand's commitment to premium quality and innovation. "That commitment results in our products having a high level of versatility across different environments and wearing occasions. When it comes to Hike, it was a natural opportunity for us to combine the breathability and abrasion resistance attributes our guests have grown to know us for, with the adaptability needed to navigate outdoor environments. Ultimately, our goal was to meet the needs of our guests to better enjoy movement in outdoor environments."
To achieve this, products were tested outdoors in the elements, with the functionality of each garment being assessed and changed so as to deliver the perfect collection of clothing and accessories that will be sure to accompany anyone in their outdoor pursuits. Qualities that came to the fore during the testing phase were the need for packability, ventilation, and the ability to remove and zip-off. "Using those preferences as a guide, our design team created a collection of adaptable pieces—convertible, packable, and water-resistant—intended to make it easier to spend more time outdoors," explains Harris.
Some of our favourite pieces from the collection include the classic-fit hiking pant, packable hiking anorak, and water repellent hiking short. As Harris admits, "A meticulous level of detail, quality, and thought was poured into every garment, from water-repellent, abrasion-resistant stretch fabric for moving easily through varied conditions to unexpected colourways inspired by outdoor surroundings."
To find out more and shop the collection, visit the official Lululemon website here and brace yourself for a lifetime of adventure in the outdoors.