Every year, a documentary or series lands on a streaming service and seemingly breaks the Internet. Social media feeds come to be populated by posts, memes and spoiler alerts, while dissecting the events that transpired in the latest episode come to dominate any and all conversation. To arrive at work is to find your colleagues absorbed in the latest phenomenon, and it's all you can do but keep up with the binge-watching that accelerates the ascendance of such shows from mere series to pop-culture heavyweight.
We've had Tiger King and The Last Dance, but when Squid Game dropped on Netflix from creator Hwang Dong-hyuk, the fanfare surrounding it was something else entirely. Inspired by the idea of a horror satire Battle Royale, the series followed an ensemble cast battling each other to the death in elaborate high-stakes gaming arenas. Though it also examined contemporary themes and issues in Korea such as socioeconomic divides, the exploitation of the poor by the rich and the destitution of laid-off workers, Dong-hyuk used the lens of entertainment to expose such concerns, many of which are seen through the eyes of the show's main character, Seong Gi-hun, a divorced dad who was laid off after working at an auto factory for years.
Ultimately, Gi-hun is targeted by an organisation that offers a staggering amount of money to the winner of a series of games in which a group of people are also playing. The only catch is that the consequences can be deadly. It's hardly surprising that for viewers of Squid Game, attention soon turned to what such a competition might look like if based in reality. After all, the games were loosely based off childhood games known to locals in Korea. Now, it appears Netflix has also been inspired by such ideas, having announced "the biggest reality competition series ever" that's set to land on the platform, called Squid Game: The Challenge.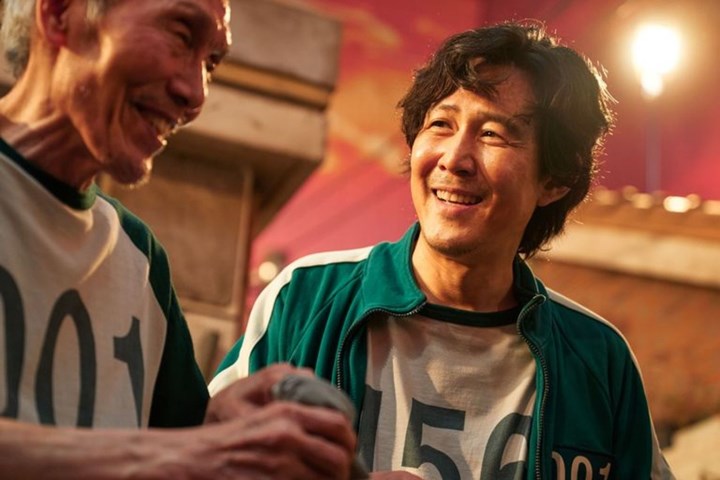 The series will feature reality TV's biggest cast, with audiences watching 456 players all vying for a shot at $4.56 million in a high-stakes game of strategy, skill and carefully discerned alliances. As Brandon Riegg, Netflix Vice President of Unscripted and Documentary Series, explained: "Squid Game took the world by storm with Director Hwang Dong-hyuk's captivating story and iconic imagery. We're grateful for his support as we turn the fictional world into reality in this massive competition and social experiment."
Riegg added, "Fans of the drama series are in for a fascinating and unpredictable journey as our 456 real-world contestants navigate the biggest competition series ever, full of tension and twists, with the biggest ever cash prize at the end."
Co-produced by Studio Lambert and The Garden, part of ITV Studios, the series will feature 10-episodes and will be filmed on location in the UK. Stephen Lambert, Tim Harcourt, and Toni Ireland from Studio Lambert will serve alongside John Hay, Nicola Hill, and Nicola Brown from The Garden as executive producers.
While we'd like to think the consequences won't be quite as brutal or punishing as those featured on Squid Game, applications are open for those looking to take on the competition and subject themselves to the games all for a shot at that $4.56 million cash prize. For more information and details on how to apply, visit the official website here.