After the hugely successful run of Peaky Blinders, it's safe to say that there isn't a project of Steven Knight's that we wouldn't watch. For years, he maintained our curiosity and intrigue like a captive audience, all too willing to wait out the months of the calendar in anticipation for the next season of the hit show that followed Tommy Shelby and the exploits of his family.
The hit series may have come to an end, but it seems Knight is far removed from putting his feet up and relaxing in the down time, with a slew of projects on the horizon. These include the feature-length adaptation of Peaky Blinders, a potential season two of Taboo starring Tom Hardy, and a collaboration with BBC with SAS: Rogue Heroes. But what seems to have piqued the interest of fans around the world is the announcement of an Apple TV+ series on the life of iconic automaker, Enzo Ferrari. 
Taking inspiration from the best-selling biography Ferrari by Luca Dal Monte, the upcoming series will see Knight team up with Italian director, Stefano Sollimo of Sicario: Day of the Soldado and Without Remorse. In a statement about the project, Knight revealed: "I am thrilled to be telling such an evocative story about this legendary man and his iconic brand. Enzo Ferrari's utterly extraordinary life was defined by his dramatic personal and professional journey, and Ferrari is a celebration of an incredibly complex and fascinating human being."
Sollima added, "As an Italian, I feel honoured to get to tell this story of Enzo Ferrari, a shining example of Italian excellence. Through his relationship with Ferrari Spring Team, the five drivers Enzo adopted in his scuderia after the loss of his firstborn son, we will explore the unique qualities, the great genius, and the dark obsession that turned this man into a legend."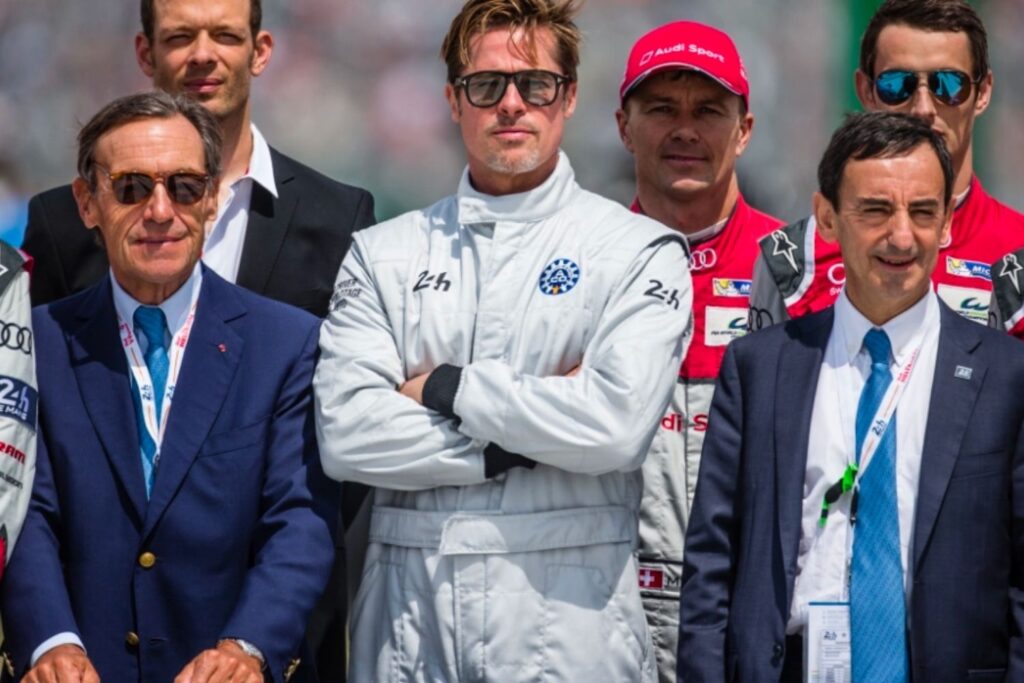 While details surrounding the project remain scarce, an official synopsis from The Hollywood Reporter has been released. It reads: "Five years. Five drivers. Five deaths. One trial. In the name of passion, in the pursuit of pure speed. At the centre of it all a titanic man – complex and multifaceted – who dedicated his genius to the mission of building the fastest racing car in history. Enzo Ferrari: his name became a boast, an aspiration, and ultimately legend. But there was a trail of tragedy and torment along the way. Between 1956 and 1961, deeply wounded by the tragic death of his firstborn son Dino and by what he considered a betrayal by his lead driver Juan Manuel Fangio, Enzo Ferrari rebuilds his racing team from scratch, selecting five promising rising stars of motor racing to fight for victory."
The announcement marks yet another foray into the world of racing, which has come to be hugely popular of late, particularly in the wake of Netflix's Drive to Survive. Brad Pitt is next in line to step into the racing suit in the upcoming film, Formula One, which will see the star play a veteran F1 driver who comes out of retirement to mentor a "promising rookie." With a story penned by screenwriter Ehren Kruger of Top Gun: Maverick fame and Sir Lewis Hamilton producing alongside Jerry Bruckheimer, it has all the trappings of Hollywood's next big blockbuster. Safe to say, it's a good time to be a motoring enthusiast as there will certainly be enough entertainment to satisfy your cravings.