Bucket list courses like Augusta National Golf Club and St Andrews are obviously pretty well known and quite a trek (19+ hours flight), but who would've known that a quick 3 hour journey could take us to Queenstown, home to a handful of award-winning golf courses?
I mean it shouldn't come at too much of a surprise given New Zealand's great outdoors, but Queenstown in particular has some of the most unique and picturesque greens in the Southern Hemisphere. 
Ranking in as the highest participation sport in New Zealand (even over rugby!!), golf reels in people of all skill levels from golf enthusiasts to the casual weekend golfer. You don't even have to be good. Anyone can play – just head out, square your hips, and hit the ball. Of course you might come across some golf pros, especially the locals who tee off on the regular, but in general there are courses for all. 
Where to stay
The Hilton Resort & Spa is perfect for a golf getaway. Not only is the resort connected by walking trail to Queenstown golf club, but it is just a quick 5-minute drive to the airport. Convenience at its finest. Giving a destination/resort feel rather than room-only experience, the hotel has buffet breakfast, a nice restaurant/bar on lake Wakatipu, and a regular water taxi offering until the late hours of the evening. Sorted!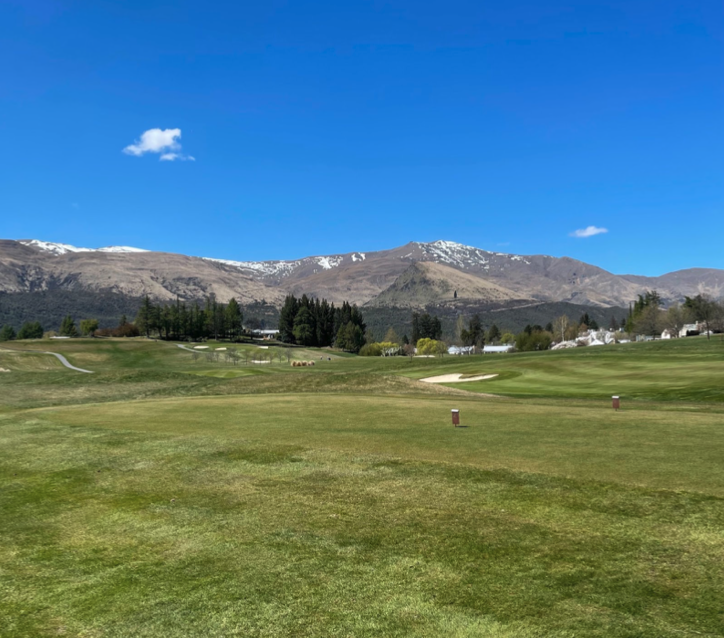 Where to tee off
If something is non-negotiable on a Queenstown golf trip, it is a visit to Millbrook. Likely already on a golf geek's bucket list, the course is surrounded by the towering mountain peaks of the Wakatipu Basin and really just in a league of its own.
The 36-hole championship course has won a number of prestigious awards as the top golf course in Australasia, with two very different 18-hole courses. Although a small drive out of town, Millbrook is worth the commute. And since you're there, may as well take advantage of the lakeside bar with a beverage or two post-round.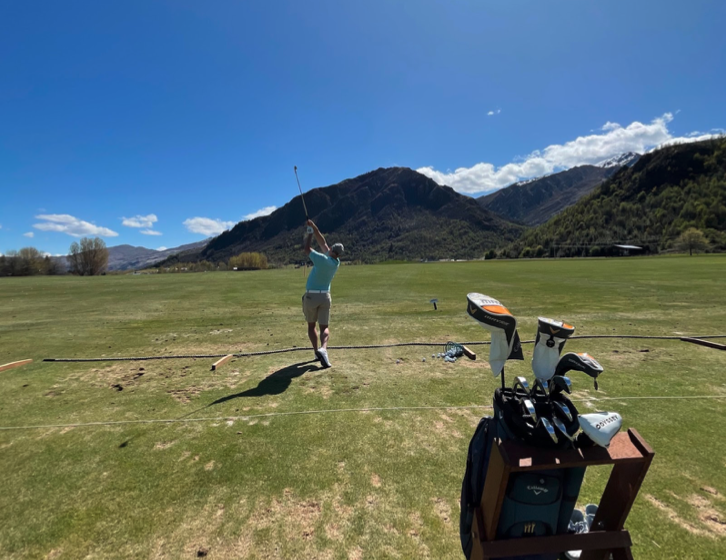 Set on the scenic Kelvin Heights peninsula, Queenstown Golf Club overlooks the town and lake Wakatipu. The 18-hole course is perfect for a quick hit or full day out on the green. With its convenient location, return ferry to the town, and affordable green fee, the Par 72 course is an attractive option for a seamless golf getaway. Picture spending your day at Queenstown Golf club, finishing off with a beverage, and then catching the club's ferry directly back to town for a bite at the notorious Botswana Butchery. A simple yet effective day!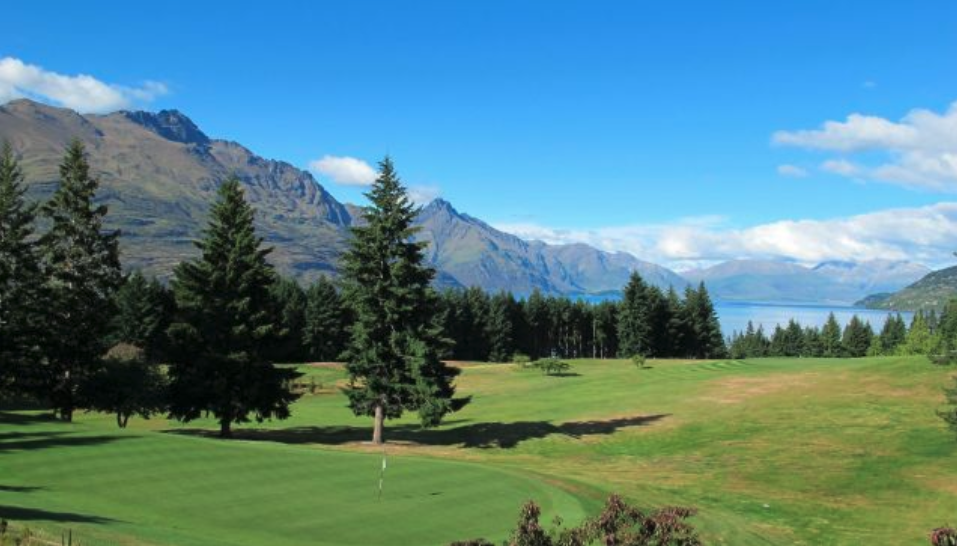 Thirdly we have Jack's Point, a world class course found on the shores of Lake Wakatipu. With a backdrop of the jagged Remarkables mountain range, Jacks point is likely the most well-known course in New Zealand. Given its reputation and desirability, this one requires a little more planning in advance. But very much worth it for a pinch-me golf experience.