Standing at the start-line of the Olympic 1500m semi-final with 50,000 people in the stadium, I was nervous but trying to stay relaxed, keep my heart rate down and conserve energy. The more you stress and overthink a race, the worse you'll run. What's hard about the 1500m is that it's so tactical. You'll have three or four different race plans – one plan if the race is fast, another if the race is slow, and a different one depending on whether you end up at the front or the back of the pack. At the same time, when the gun goes, you also need to stay open-minded because the race can unfold in different ways and you need to respond accordingly. But I was nervous because so much had led up to that moment. 
I'd come onto the scene as a really strong junior, showing a lot of promise. When I was 20, I broke the Australian 1500m record, running 3:31. But from the ages of 20-25, I suffered five stress fractures in various parts of my body. Every time I caught a bit of momentum, I was stumped by my body. It was hard. The only thing that kept me in the sport was the fact that I had run really fast when I was 20. I was simply desperate to experience that taste of success again. 
Because of my injuries, I kept running for Australia for years when I was not at my best. My ability was a double-edged sword because I was able to make the team off limited preparation, but then I'd break down again. I was building a house on weak foundations and stuck in this injury loop year after year. So when I was about to turn 25, I made a promise to break the cycle  and do whatever it took to stay healthy. In 2015, I played it safe. I took the big meets off the table and didn't over-reach. I focused on coming back from my injury slowly and just being able to train without interruption to ensure I'd be in good shape going into 2016. 
It was hard, because I was putting in performances that were beneath me. But I knew I had to string a bit of consistency together to get stronger in the long term. It worked, too, because it led to a great 2016 and I made it to the Olympic semi-finals. The last Australian to clinch a place in the final was in 1976. So, yes, there was a lot riding on that race.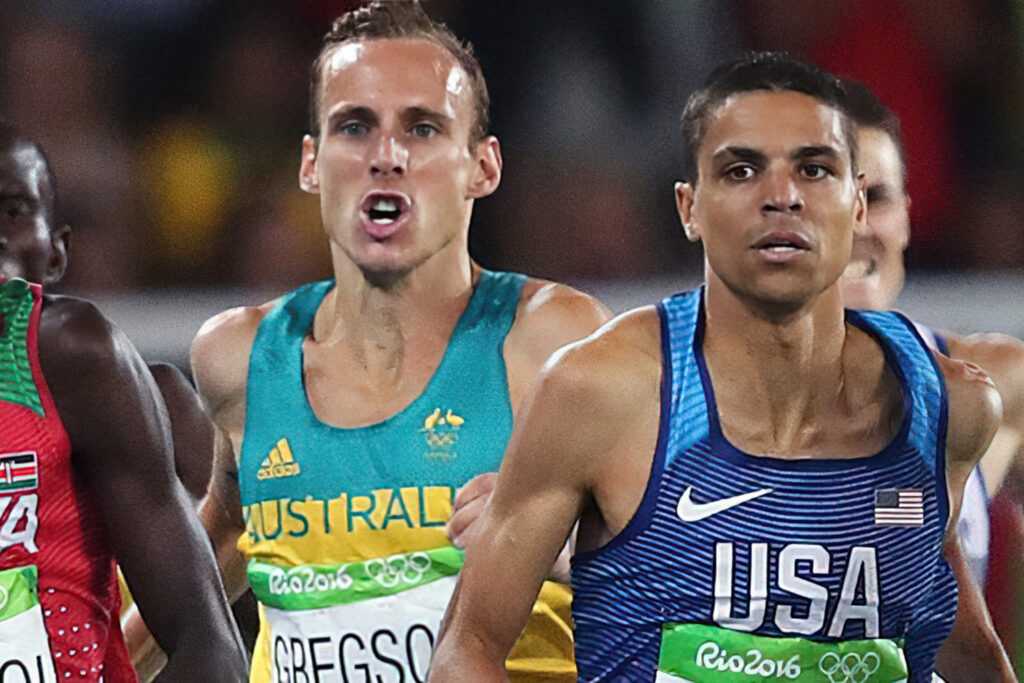 When the gun went, the race set off at a medium pace and I got straight on the rails and sat at the back, out of all the pushing and shoving that can waste valuable energy. By running so close to the rail, I was running exactly 400m each lap. When everyone's bunched, if you're on the outside, you can run an extra seven metres a lap. My hope was that, after the first few laps, gaps would open up and I'd just keep moving forward up on the rail. But as the laps ticked by, nothing opened up. At the bell, I was in last position. But I was still feeling good and knew that I had a lot of running left in me. When I heard the bell I thought, You've just got to go.
At that moment, you're on autopilot. It's like an out-of-body experience. You're starting to move so fast, close to 50 seconds for that last 400m. I waited until I got to the back straight with 300m to go – still in 12th place – because I didn't want to run too wide on the bends. That's when I really pinned my ears back. I would've taken four people down the back straight, four on the bend from 200-100m, and I then powered down the home straight to finish in fourth place to qualify.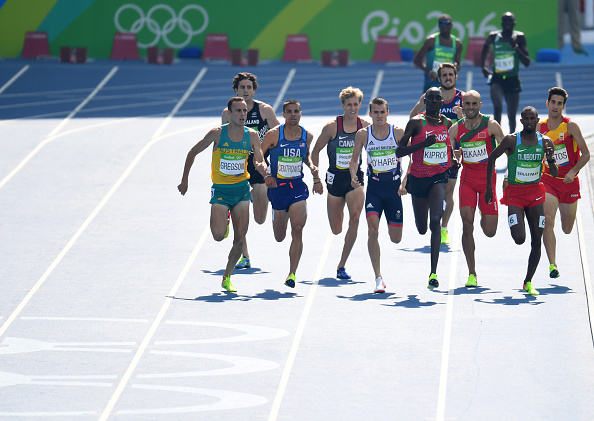 My overriding emotion was relief – relief that things had gone my way after struggling for so many years. I'd finally done something that I could be really proud of. Athletics is a tough sport and the rewards are scarce. But on the biggest stage, I was able to run one of my best races. Qualifying for the Olympic final felt like a reward for all those sacrifices that I'd made.