Tasman Keith is eating a meat pie. Kind of. Dressed in a crisp white polo shirt, black trousers and patent leather shoes, the musician is delicately picking away at the pie's crust, intent on  eating only the saucy, protein-rich filling. It's lunchtime on the set of his video shoot for Heaven With U, a song featuring Jessica Mauboy from his debut album A Colour Undone. As the crew circulate around us scoffing sausage rolls and sneaking a few discreet puffs of their vape pens, Keith emanates a quiet confidence. He's slight in stature but not in presence; his warm smile and affable nature create a fun energy on set. With his album complete, the hard work is behind him, but Keith is still all business. As the director calls him and the rest of the cast back on set, the rapper tosses his leftover lunch in the bin and gets back to work. Celebrations – carbohydrates included – can wait. 
We meet again two days later on the morning of his album release, this time to shoot Keith for the cover of Men's Health 'FLEX'. The day kicks off at 9am, but Keith has been up since five. He hit a gym session followed by a lengthy stint in the sauna where, like a boxer preparing for a championship bout, the rapper spent half an hour shadow boxing wearing nothing but a sweat suit. When he casually drops this detail into conversation, we half think he's joking. But, as we'll come to learn, Tasman Keith is no ordinary rapper. He wasn't out partying last night, nor does he arrive with an entourage. Like everyone else here today, Keith is here to work. A man on a mission, you get the sense of someone acutely aware that this is his moment.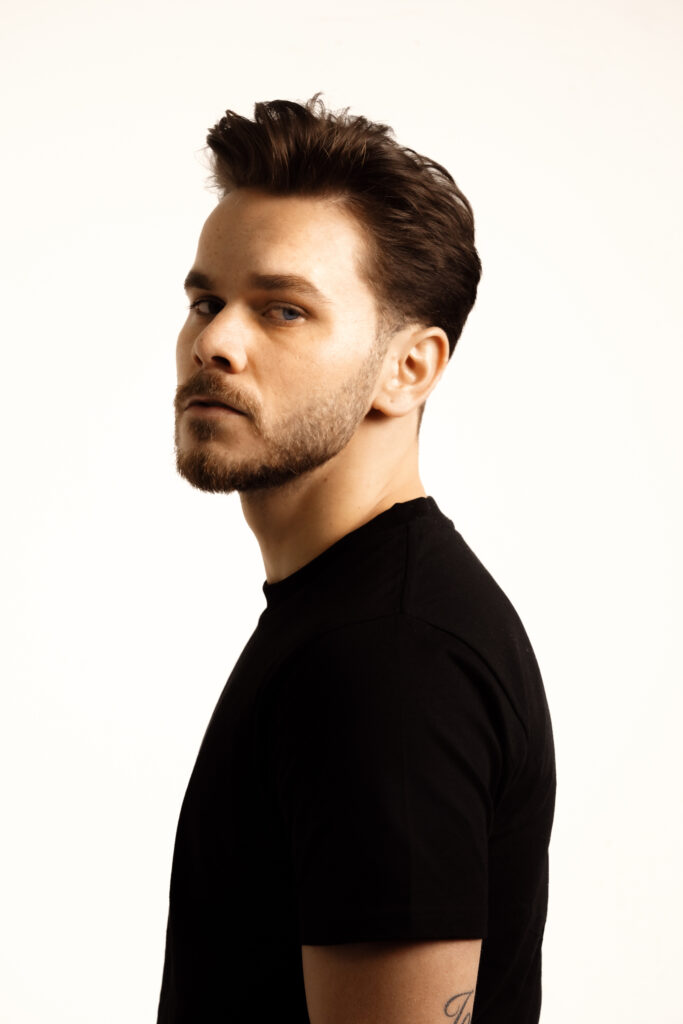 Debut albums can be a tricky milestone for an artist. Some use the opportunity to assert their technical skill rather than presenting a coherent creative vision. Others try to cram a life's worth of material into one project. A Colour Undone is not one of these albums. It is self assured, with each song able to stand on its own while also contributing to a broader narrative. In short, it's a triumph. NME gave the album 4 stars, while both FBI Radio and The Australian labelled it "stunning". Even Keith has allowed himself a brief moment to reflect on the achievement. 
"I remembered the young dude I was at 14," he says, "when nobody listened to my music but my cousins. I was like, damn, that young me would be fucking proud."
It's safe to say, Keith has come a long way. From the days of selling mixtapes out the trunk of his car in his hometown of Bowraville, to an ARIA nomination and one of the most impressive Australian albums of the past year. It's a good position to be in for any artist, let alone a 26-year-old releasing his first official LP.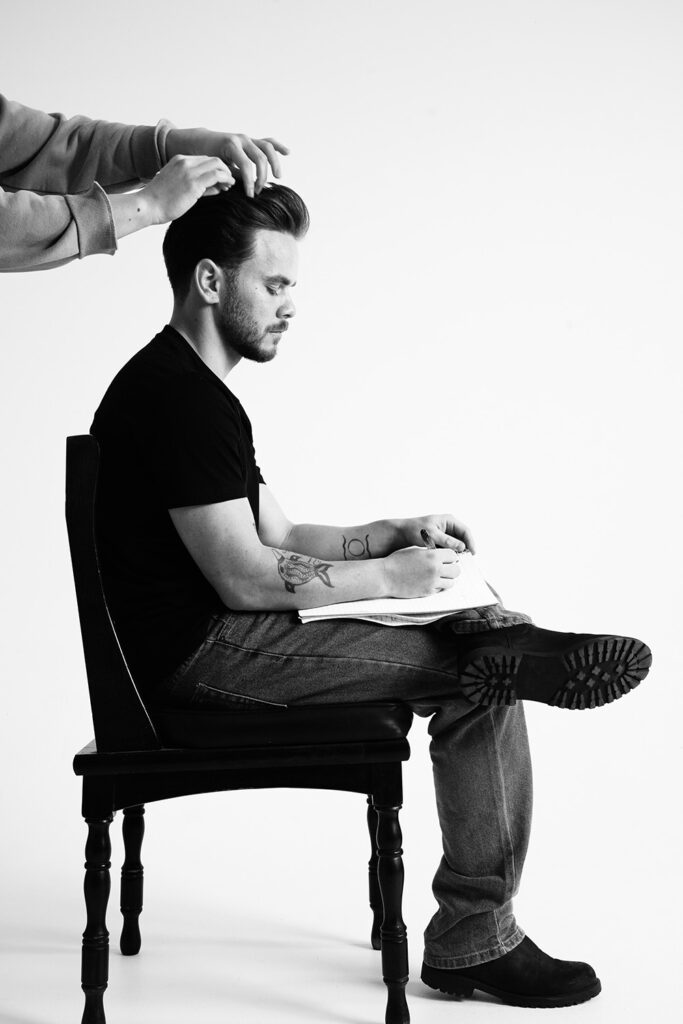 But the road to making it was far from easy.
***
At the beginning of 2021, Tasman Keith found himself on tour with Midnight Oil after being tapped to appear on the band's collaboration album The Marrakata Project. The young artist, himself a Gumbaynggirr man, joined the iconic Aussie group as they toured the country, performing night after night to thousands of screaming fans. For most people, it would be the stuff of dreams, but for Keith, something was wrong. Each night, he'd come back to his empty hotel room and rather than feel a sense of achievement, he felt broken. His past, it would seem, had come back to haunt him.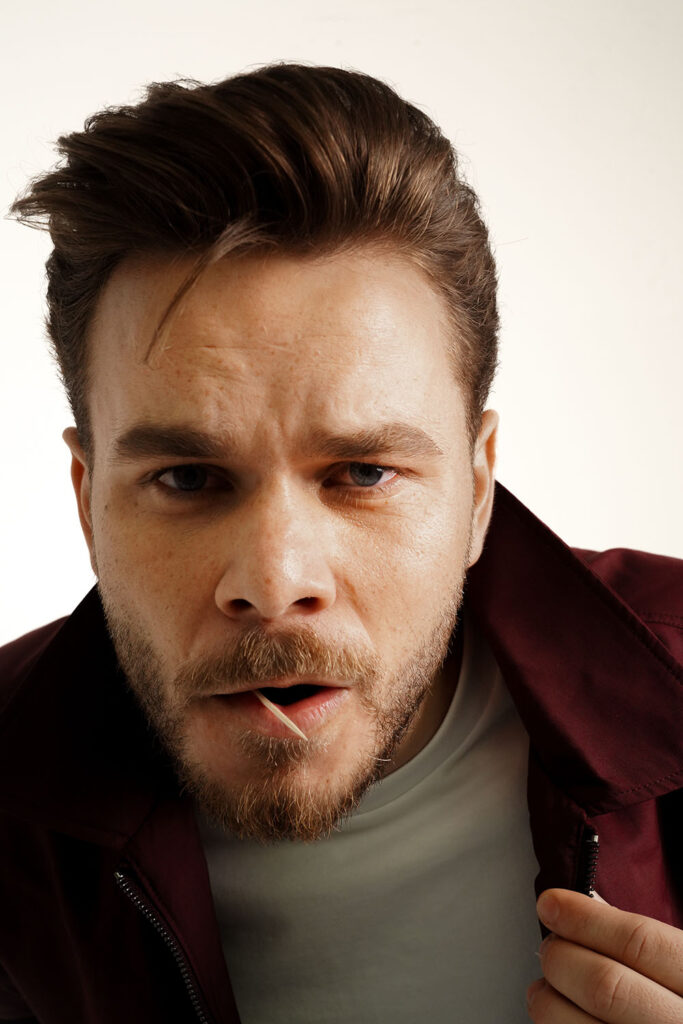 When discussing his childhood on the Bowraville Mission, the first memories that come to mind for Keith are afternoons spent with his cousins. "Just the simplicity of swimming in the river, playing rugby league or being in a small makeshift studio in the youth centre," he recalls. "A lot of afternoons were spent writing to Lil' Wayne beats.
"We'd do that or go skating… anything to pass the time. If it was hot, we'd go for a walk to the river. Sometimes that walk would be half an hour 'cause we'd go up through paddocks. That's the best spot at the moment after the floods. So it just depended, but it was all very simple."
Among the trips to the river and sessions at the studio, there were darker times. 
Sitting alone in his hotel room it was memories like these that resurfaced. Rather than distract himself, Keith says he decided to address them head on. To sit with his feelings, and "learn how to navigate them", however hard that proved. This prompted a period of therapy, exercise, meditation – even golf.
"In the middle of lockdown, I moved back to Bowraville for four months, and I started playing golf like every other day, just to clear my mind. I think it was the meditative aspect of it, of just focussing on the smallest task of hitting a ball."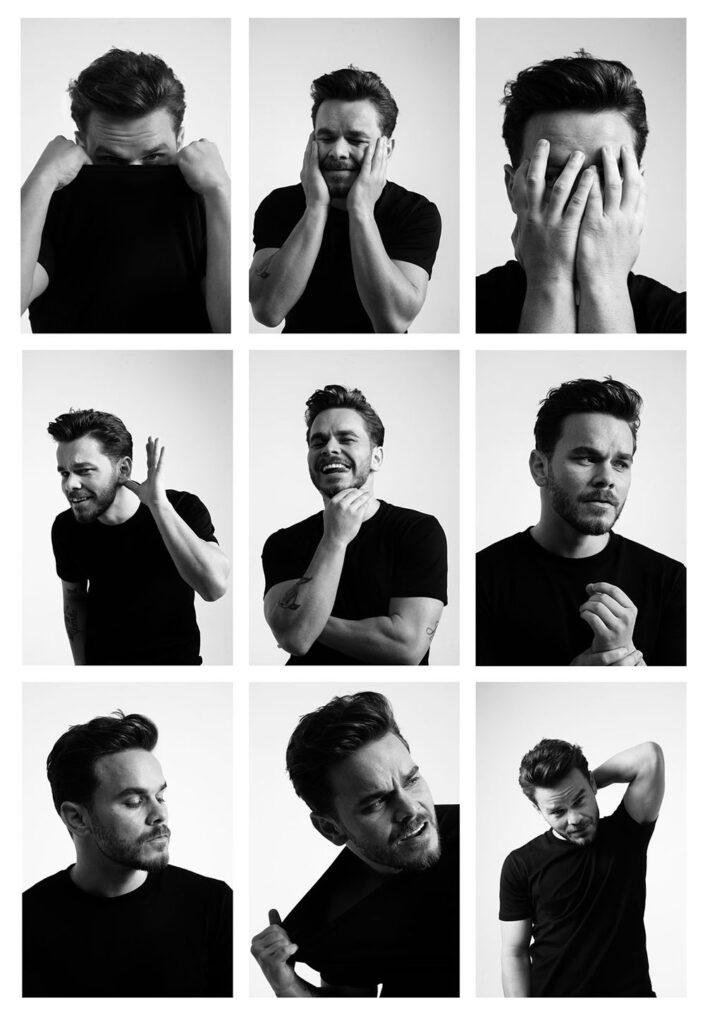 As time passed, Keith found that he was not only making inroads on addressing his trauma, but he had the makings of an album. In his mind, a project formed in which he would document not just his internal crisis, but the process of rebuilding himself. Instead of rushing into creating, Keith underwent a period of training in order to prepare his mind and body. Rather than a rapper preparing to write his debut, it reads more like a mix between the routine of a Buddhist monk and the pre-fight prep of Rocky Balboa.
"I was waking up at 5, 6am," he says. "And the first thing I'd do is I'd have a notebook by my bed and I would write three pages and not take my hand off the page. It didn't even have to rhyme, it was just words spilling out my mind. And then I would go to the gym. I'd do a bit of cardio, a bit of weights then I'd come back. I'd have breakfast, a shake and all that, and then I'd do my other writing drills, which included word association. So I'd find a random word, and then I would have three minutes to figure out what emotions come with that. Another one was a core memory exercise where I'd write down, say, year six Talent Quest or whatever. And I'd have to figure out what emotions I felt at that time in my life, and what words and thoughts came from that memory. Then I would have song structure exercises and rhyming word exercises. Then I'd pack that shit up, have a shower and while I was in the shower I would do vocal warmups."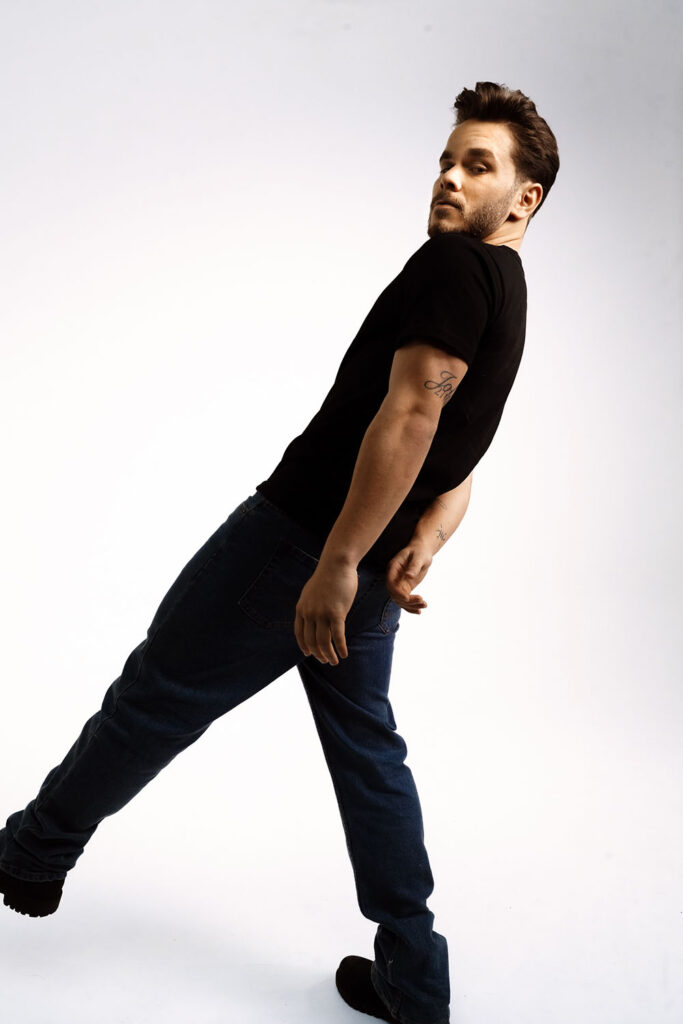 The afternoon would involve reading and writing either a verse or chorus. None of them actually made the album, says Keith – it was more about getting his head into a creative space so that when the time came, he was ready. And it clearly paid off – the vast majority of A Colour Undone was written and recorded in one six-day stretch.
"Afterwards, we went to my engineer's and had the intention of recutting the vocals," Keith tells Men's Health. "I tried a couple times but the emotion and the energy just wasn't there. At that moment, I decided to just go with the original tapes. That's when I let go of tinkering, because the proof was there."
The result is an album that's raw and authentic, more than merely technically 'perfect'. Charged with emotion, Keith slips into different voices and characters, speaking from different perspectives as he seeks to understand his upbringing, his community, but more than anything, himself. For a piece of work born from trauma, it's surprisingly diverse: there are braggadocious anthems like '5ft Freestyle' and 'Cheque', with Genesis Owusu; then there's the romantically charged numbers like 'IDK', and 'Heaven With U'; as well as the highly introspective crescendo to the album, 'Tread Light'. There's even a R&B banger, 'Love Too Soon', which finds Keith swapping his hard-hitting bars for a sing and a dance along a Melbourne pier. It takes an artist supremely confident in his craft and comfortable in his own skin to create an album so personal and full of feeling, where joy and pain can sit side by side. And it was all made possible by those dark, lonely nights on tour.
There was never a point where I felt I needed one or the other. They both play into each other. Because when these other doubts creep in, you're just like, I know what that is. I see it. I address it. So I'll be good tomorrow."
He now wants the album to set an example for others who have had similar experiences. "I just hope it allows people to see that it's okay to address your shit," he says. "Cause I feel like people want to fight for external shit so much, which is fine and people need to be out fighting. But, when you go home, are you okay? When you go home, are you fighting against yourself?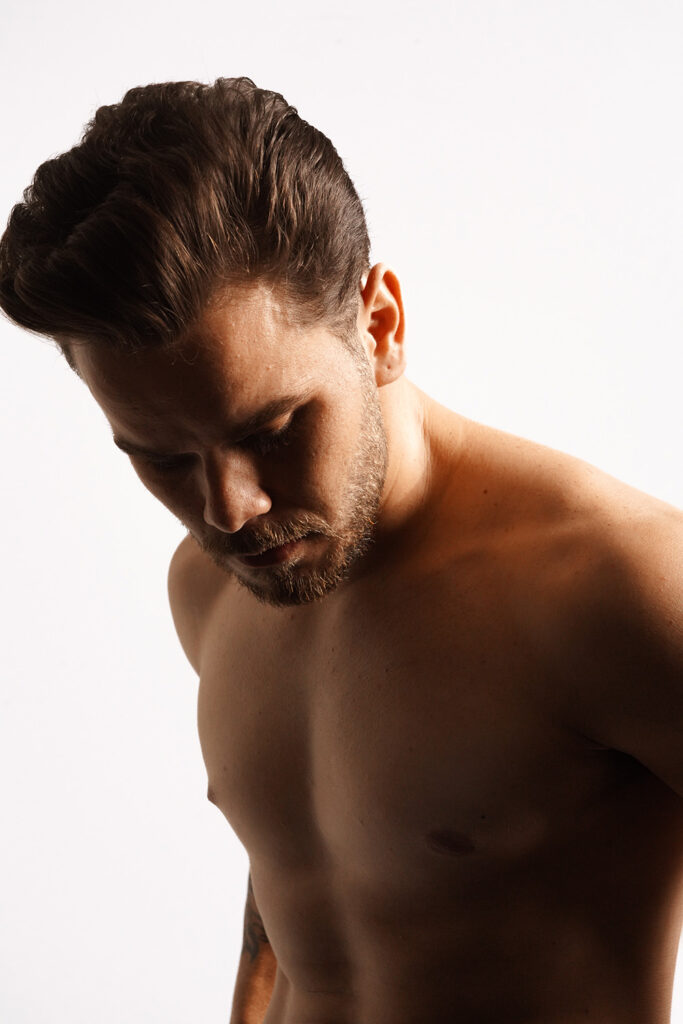 "Because bro, as an indigenous man, you're put on a pedestal, which is wild because you grew up feeling like shit because that's how the outside world made you feel. But now that we're in a performative time, we're on this pedestal. As soon as you release a song, it's [Tasman says] this, this and this. And it's like, sometimes it ain't that deep! So for me I just hope the album allows people to want to take care of themselves so they can be stronger in fighting for shit and doing what they need to do."
Keith explains his new mindset is a conscious decision to choose happiness. It's a message we could all do with embracing but when we consider the pressures facing indigenous people, the decision almost becomes a political one.
"I feel like I'm meant be angry at everything that's happened," he says.
"One thing my father told me, and that my grandfather told my father, was: don't take my trauma on. He was like, 'As soon as my dad said that to me, it freed me of a lot of shit'. 'Cause his dad, my pop, was part of the stolen generation so he didn't necessarily have the means or the knowledge on how to raise a family. And so I know how that affected my dad. And I know how that affects me.
"It's easier said than done but the fact that there's people in my community who are like, 'Don't take this on, do what you need to do for yourself in terms of your trauma, deal with your shit, address your shit. And then everything else just falls into place.
"That's what I want this album to be: something people can look to and be like, 'Damn, Tas ain't afraid to be himself right now."
***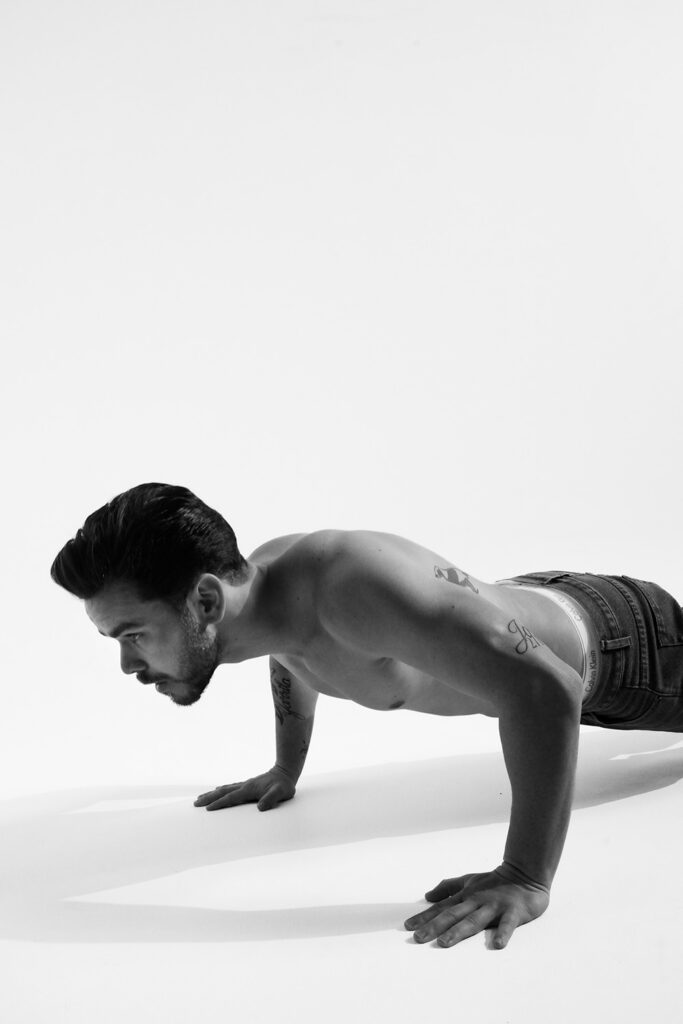 It's time for Tasman Keith to take off his shirt. The hours of training, not to mention the morning spent sweating buckets inside the sauna, has clearly paid dividends. All muscle on top of a thick frame, he has the physique of a rugby league scrum half. On top of his daily sessions at the gym, Keith has been running, keeping track of his progress on Nike's Run Club app. He started off with a few laps of La Perouse on Sunday afternoons, sometimes joined by his cousins, before it turned into a habit. "I got into the routine where I couldn't go a day without at least hitting a 2K," he says. In addition to one rather chiselled torso, the regular exercise has meant a marked improvement in Keith's stamina during his stage performance. But it's also a lot more than that.
"My stance with health is like, yeah, there're all these political issues going on. And of course shit needs to change. But that's government. That's external. Why the fuck are we dying from heart conditions? And of course it's from generational trauma, post colonization and all this shit. But I'm like, we need to get healthy. Because, we can change this and this in government, but my cousin's still dying at 27 from a heart attack. When I go home bro, motherfuckers don't give about fuck about politics. 
"Like we don't expect shit to change. Of course, shit will change. It just takes a long time. But, in the meantime, I'm all about pushing health. Cause I feel like not many people are doing that and I've seen the impact. I've lost people to heart conditions. I've lost people who haven't taken care of themselves, and that stems from a lot of shit that we can't control. But I think seeing what we can control and how we can change the narrative in our own lives is the key."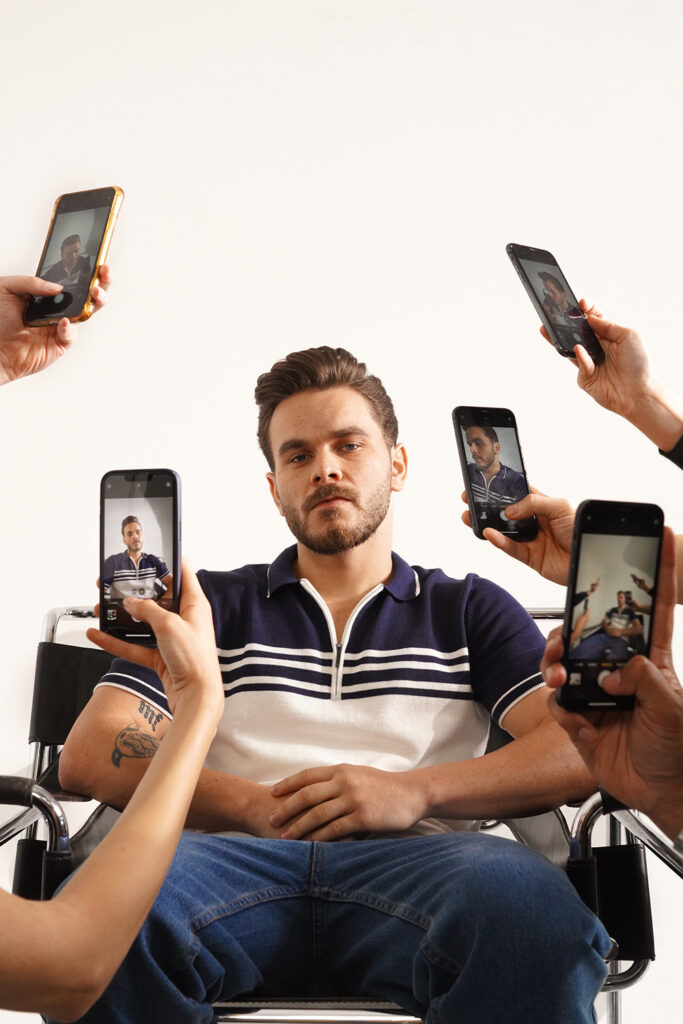 Keith is quick to point out that he doesn't have all the answers. He wants to lead by example, rather than preach. "I don't know the ins and outs of health," he confesses. "I just know it works for me. I want people to find what works for them."
We've spoken for nearly an hour by this point during which time Keith has tackled trauma, health, music, family and community without missing a beat. His coffee has been sitting empty for some time and he's already late for his next meeting. We know we should call time on our interview but there's one question that remains. We almost feel bad for asking it.
The fact is, Keith seems to have achieved a sense of clarity and purpose. One could even call it enlightenment. And that's a beautiful thing. But for an artist, we wonder if there is any danger in that? After all, emotional torment is a rich pool from which to draw inspiration. Does he worry where Tasman Keith goes from here?
Smiling, it's clear he saw this one coming.
"I know how to tap into that," he says. "I know how to tap out of it as well. I have those stories and traumas for 26 years of my life. And outside of that, there's people around me who are still going through it. You know, I'm still going through it. I'm still learning to deal with a lot of shit. Like I've got clarity for sure. But mentally there are still some things that I'm learning to break down. You know what I mean? Cause I've only addressed these traumas in the past 12 months. It takes a lot longer than that to break 'em down.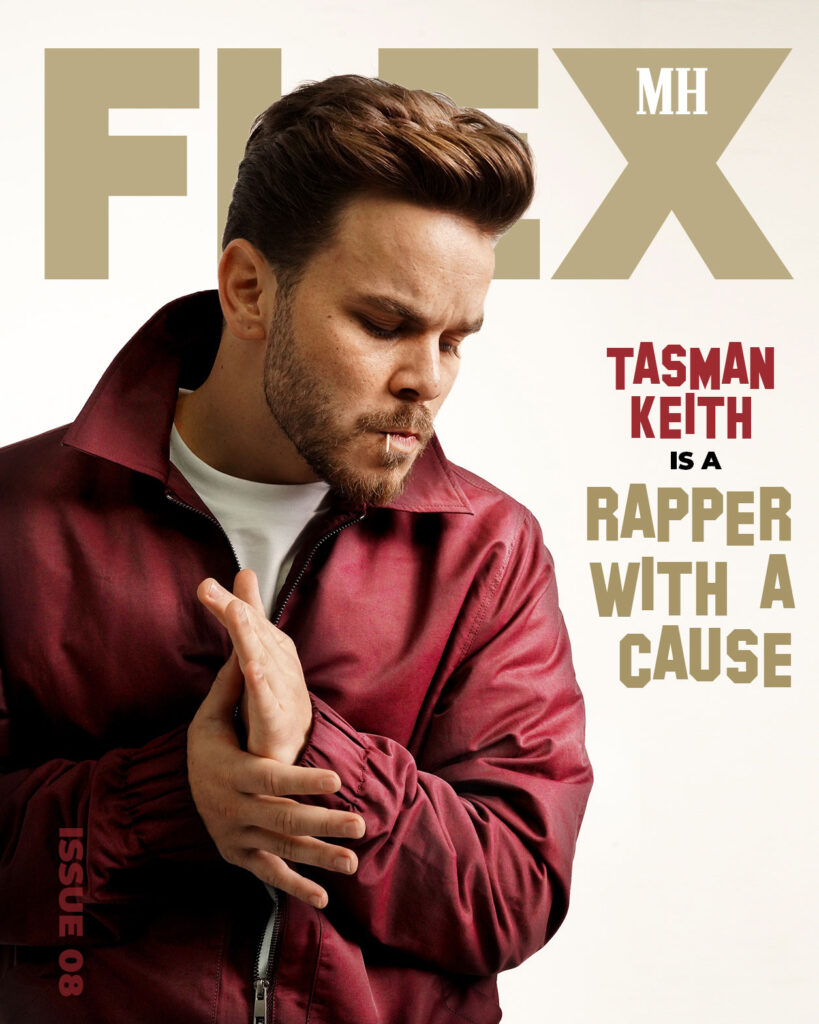 "I'm just levelling the fuck up. I don't wanna be so egotistical to be like, I need to be broken to write a great song. That's ego talk. At the end of the day, the goal is to be happy. And I know what makes me happy is the shit I'm currently doing and the record I've just written. I was only able to write that because I levelled up in health and in spirituality and all that shit. Do I know where I wanna go next with music? Fuck no, I have no idea. There's some things that I still need to sort through personally, and once I go through that and level up again, it's like, OK now I have a different perspective, what can I write about?"
That's in the future. For now, Keith will allow himself a brief celebration. He and his inner circle will go out for dinner and drinks tonight. He might even allow himself a few carbs.
Then it's back to work.
A Colour Undone is out now.