You've got to hand it to Netflix: where it used to be the case that the streaming platform provided the kind of entertainment that allowed us all to sink deeper into the couch, switch off, and push play on some show only to have it serve as background noise and we scrolled endlessly on our phones, these days Netflix is drawing the kind of riveting documentary series that demand urgent attention. Where the news cycle moves on quickly from a particular story, these shows have allowed the public to revisit peculiar characters and unexplained crimes, shining a spotlight on the people involved and the wrongdoings that were never brought to justice. Consider Bad Vegan, The Good Nurse and Tiger King.
Now, the latest docuseries garnering widespread attention is that of Crime Scene: The Texas Killing Fields. The new documentary series looks to uncover more information on the murder cases tied to the Lone Star State, and in doing so, hopefully figure out who was responsible. With three episodes, the series explores how specific locations "aid and abet criminal activity," while also uncovering more discoveries that give pause for thought. Hailing from executive producers Joe Berlinger, Ron Howard and Brian Grazer, the docuseries is a chilling watch, particularly as it's based on a real story. With that in mind, here's everything you need to know about the events behind Crime Scene: The Texas Killing Fields.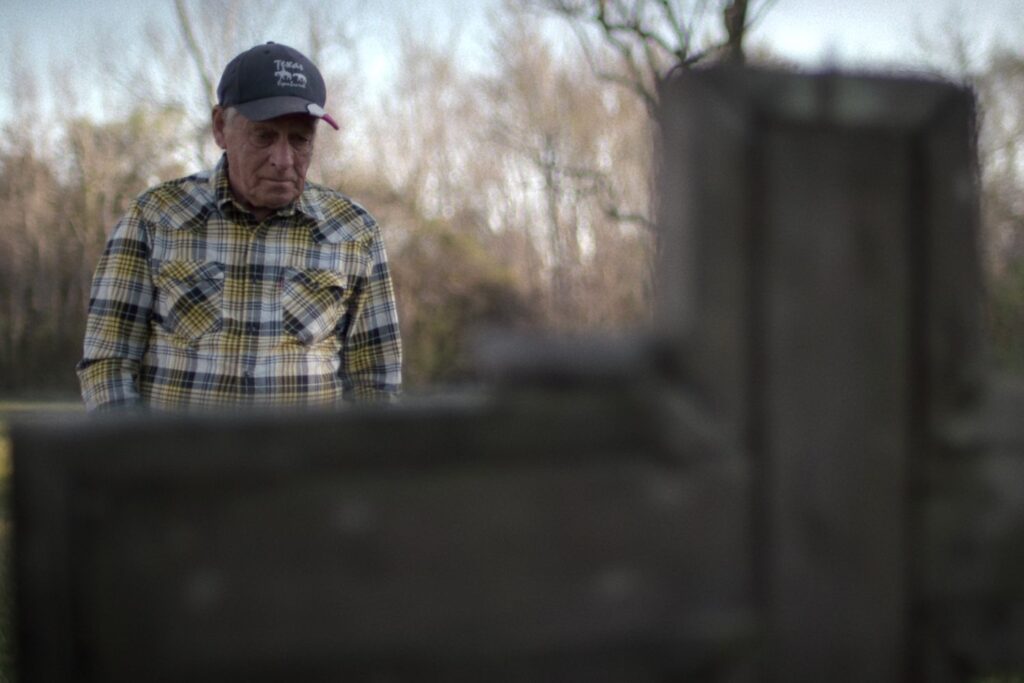 What are the 'Texas Killing Fields'?
Between the years 1971 to 2006, over 30 women were found dead along the largely deserted stretch of Interstate 45, which runs 50 miles between Houston and Galveston. As a result of this gruesome reality, it's earned the chilling moniker: "Highway to Hell."
From 1983 to 1991 however, four murders were particularly chilling as they involved young women who were deposited in the fields after being brutally murdered. Each was also posed the same way: left naked against a tree with their arms folded, as outlined in the 1999 Texas Monthly article. As a result of such circumstances, authorities believed there must be a link between the murders, going so far as to call the location the "personal graveyard" of a serial killer. Unfortunately, just who that was remains to be found out.
Who was murdered in the Texas Killing Fields?
While at first glance it appears that the four women who were murdered in the Texas Killing Fields have little in common, the documentary series makes some surprising connections. The first victim is 23-year-old Heidi Fye, who worked as a League City bartender and disappeared in 1983. Fye was last seen using a public payphone, according to reports by Texas Monthly. In April of 1984, a dog uncovered a human skull which later led to her body's discovery.
16-year-old Laura Miller was the next victim, who asked her mother to drop her off at a payphone in September 1984. She was never seen again. Though police first dismissed her case as typical of a runaway – despite the fact she'd run off without critical seizure medication – in 1986, her corpse was later found in the same field as Fye's.
While searching for Miller, authorities also discovered another dead woman who was unable to be identified and became known simply as Jane Doe. Then, in 1991, a fourth woman's body appeared. Also unable to be identified, she was known to authorities as Janet Doe. Thanks to breakthroughs in technology, in 2019 both of these two bodies came to be identified. Jane Doe was Audrey Lee Cook, a 30-year-old mechanic. And Janet Doe was Donna Gonsoulin Prudhomme, 34, a mother who had reportedly left her abusive husband. 
Who are the prime suspects?
While speculation as to who the culprit is has been rife over the years, with some seeing the multiple killings merely a coincidence, investigators largely believe that a single serial killer is behind the crime – and remains at large.
In the 1999 Texas Monthly feature, Robert Abel was painted as the lead suspect. The former NASA scientist who also owns the fields, forcefully involved himself in solving the crimes which, for many people involved, only served to heighten the suspicion surrounding him. In the years that have elapsed since, many have felt that the allegations and judgements levelled at Abel were rash and based on thin circumstantial evidence.
Along with Abel, Clyde Hendrick was also considered a prime suspect. Hendrick worked as a construction worker in the Houston area during the 1970s and '80s. In the Netflix series, we hear from the daughter of the woman he had apparently wooed, who is identified as Marla. Marla then alleges Clyde acted inappropriately, detailing creepy behaviour that seems in keeping with his own criminal history that's oddly tied to what happened in the fields. Hendrick was never pinned down as the culprit however.
As for the other women who were found slain in the larger area along Interstate 45 in Texas, only one case has been fully solved and that was the murder of 13-year-old Krystal Jean Baker in 1996. In 2012, thanks to DNA evidence that was only made available more recently, Kevin Edison Smith was sentenced to life in prison for her murder.
Does Crime Scene: Texas Killing Fields portray events with accuracy?
Though some documentary series have been known to inflate the truth and push the boundaries so as to present a series more entertaining than it is factual, Crime Scene: The Texas Killing Fields has instead been praised for its accuracy. Given that so much mystery continues to surround the events, there is little in the way of a strong angle. Instead, the series distills complex narratives and summarises decades of clues in a way that audiences will still find entertaining, but also easy to follow. It also brings the case back into the spotlight, highlight the voices of Laura Miller's dad Tim Miller, who is still searching for answers and committed to delivering justice.
Perhaps most importantly, Crime Scene: The Texas Killing Fields, is a series that speaks not only to the events that took place in Texas, but those that are taking place around the world; those pertaining to a larger crisis. In giving a voice to the families and friends of victims, the series brings a human element to the femicide epidemic that continues to take so many young women's lives, yet rarely receives the attention or resources from authorities that it urgently needs.