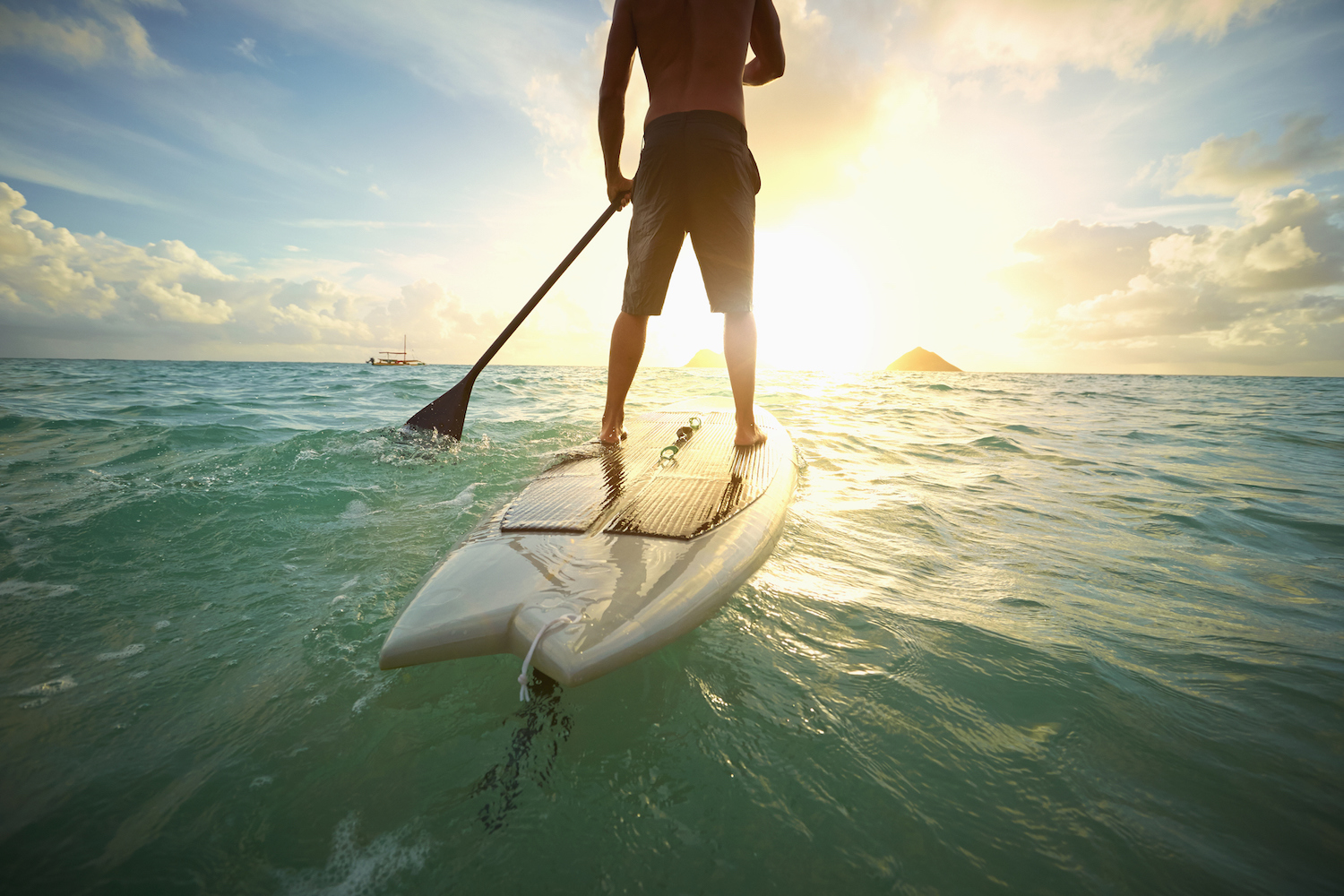 Time off work is an increasingly precious commodity, which is why our annual guide to the world's most exhilarating and revitalising outdoor escapades is more pertinent than ever. Not only will they take you far beyond the limits of your 9-5, each packs a unique hormonal high, leaving you invigorated for the inevitable return to real life.
Lift Your Ski Game
While Canada's Whistler and Banff have been magnets for Aussie ski fiends for years, if you want to escape the crowds that flock to these piste powerhouses, try Monashee Powder Snowcats in British Columbia. With a staggering annual snowfall of 18m and 6880 hectares of pristine terrain, it represents the gold standard in back-country powder.
Tropic Thunder
Get shredded in paradise on a Bali Fitness Bootcamp. Classes include Crossfit, Body360 and Movement, plus beach runs and yoga. Finish the day with a cooking class or a surf.
Spark A Fitness Revolution
Saddle up for serious mountain-biking at Victoria's Lysterfield Park. There's 20km of trails designed for all abilities, including the Commonwealth Games cross-country course.
Stamp Your Authority
Hike through stunning forest, river and alpine vistas on this two-day trek from New Zealand's Copland Valley towards the Welcome Flat Hot Pools.
Brave The Deep
Enter a world of home-grown labyrinths, giant chambers and waterfalls, with caving expeditions in SA's famed Naracoorte Caves.
Wreck Yourself
Plunge into maritime history on the Barrier Reef. The SS Yongala is the largest, most intact shipwreck in Australian waters – 109 metres long and home to jaw-dropping marine life.
Achieve Peak Health
Altitude training is all the rage and, with proven benefits for your cardio endurance, rightly so. Mountain Beach's fitness retreats take it one step further, offering escapes in Swiss village Verbier, where you'll beast your way through HIIT sessions at 2,500m.
Ride to Relaxation
Grab a horse and ride to Taipe Beach's red cliffs, where you'll find the mineral-rich clay that's been used by Brazilian natives for centuries as a stress-relieving therapy.
Cross The Waters
Dubbed "the world's toughest foot race", the Badwater 135 Ultra is a 217km journey of self-discovery (and pain) through Death Valley, California. The race is held in midJuly, when temperatures can reach a sweltering 54°C.
Survive At Sub-Zero
Anything Bear Grylls can do, you can do better. And that's without the need to eat anything that has more than four legs. Undiscovered Mountains has launched a new challenge in the French Champsaur Valley, during which you'll climb walls of ice and camp out in a self-made igloo.