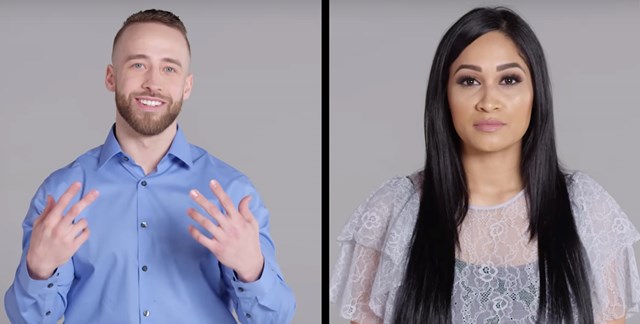 If men were asked to list their ultimate sexual fantasies, it's safe to say that a threesome would feature on most if not all lists.
But if you're one of the many guys in relationships who'd be down to have a threesome but don't think your partner would be keen, we have one question for you: have you asked her?
In the video below, WatchCut put that question to 12 couples, asking them if they'd be keen to invite a third person into their bedrooms.
Some couples had already had a threesome. One boyfriend explains "we don't do it with people we know, no kissing and no spending the night – it's a one and done kind of deal."
Another couple revealed they'd both be open to having a threesome, except for one small problem – the girlfriend would want the third to be a guy, while the boyfriend would want the third to be a girl.
Some can't seem to find common ground. While one husband says "my wife is for me, I don't want to share of be part of somebody else's fantasy", his wife seemed to be curious about the idea of having a threesome.
"I don't know about now but I probably would have before," she says. "I'd definitely have to be drunk."
If this video has given you the courage to ask your partner for a threesome but you don't know where to start, here's the best way to do it.