The start of the new year is the perfect time to set goals to achieve a better and healthier you in 2023. Following the overindulgence of the holiday season, goals to improve health and fitness are extremely common but not all of them will be achieved. If you find yourself struggling to keep up with all your new goals, you're not alone. Around 80% of new year's resolutions are abandoned throughout the year. But there are a handful of gadgets and tech that make it easier by guiding you on your fitness journey.
Whether it's for a loved one or yourself, give the gift of health and fitness this holiday season with a present that will help you start the new year the right way. We've rounded up some of the best available gifts that are the perfect companions across all categories of fitness. From dieting and eating well to exercise and training, these will help you start the year the right way and power you into reaching all your goals.
Suunto 9 Peak Pro – RRP $759
The new Suunto 9 Peak Pro is their most powerful multisport watch to date. The 9 Peak Pro is designed to be the perfect companion for rigorous outdoor adventures and activities. With all the necessary toughness and durability you need to get into a new training routine to start 2023. Utilising a stainless steel metal construction, 9 Peak Pro is built for a purpose: to withstand anything you throw at it. Despite it's strength, 9 Peak Pro is also the thinnest watch made by Suunto, with a sleek design that doesn't sacrifice style for quality. The 9 Peak Pro offers a range of route finding options, turn-by-turn guidance and advanced training tools. The watch also has an insane battery life, capable of lasting for up to 21 days before needing to be recharged. The 9 Peak Pro is the ideal fitness companion for 2023.
Shop: suunto.com
Vitamix Ascent A3500i Blender – RRP $1,699
Exercising is only part of making the necessary transformation to fulfil your new years resolution's. Just as important is eating well, and the Vitamix Ascent will help you do just that. The Ascent A3500i can turn any fruit or vegetable into a healthy liquid blend. Meaning you can eat well without needing to force down the vegetables. Beyond smoothies, the Ascent A3500i can be used to deliver delicious juices, hot soups, dressings and dips. The innovative A3500i makes it easy to eat healthy, meal-prep and get fit.
Shop: vitamix.com.au
Belkin Magnetic Fitness Phone Mount – RRP $49
If you've ever gone for a long bike ride, or have spent an extended stint on an exercise machine at the gym, you most likely understand the struggle of firstly trying to wrangle your phone from your pocket, and then trying to multitask a workout with sending a text. Belkin's magnetic phone mount provides on-the-go flexibility for all types of fitness training. One magnet seamlessly attaches to your phone, the second latches onto magnetic surfaces without budging if it takes a hit. A strap also allows the phone mount to attach to handlebars, treadmills, and a wide range of other equipment.
Shop: belkin.com
V-Fitness Tracktivity GPS Smart Watch – RRP $99
The V-Fitness Tracktivity watch provides all the benefits of top-of-the-line smartwatches without doing damage to your wallet. The Tracktivity watch is designed to monitor your daily movements and exercise. Making it a great fitness companion with a range of features created to suit your lifestyle. Sleep tracking, heart-rate monitoring and a built in GPS are some of the many features that will help you reach all of your fitness goals in 2023.
Shop: bigw.com.au
Wiltshire Glass Bottle – RRP $18
Hydration is the key to effective exercise. So, a water bottle that caters to your daily needs is essential. Whether you're pumping iron in the gym, getting adventurous on a mountain hike, or pushing through some off-the-track cycling, a Wiltshire glass bottle is the hydration beacon you need. Wiltshire's innovative glass design lets you enjoy only the cleanest tasting water. It also helps the planet and protects your health by reducing the prevalence of single use plastic bottles and their associated microplastic risks.
Shop: wiltshire.com.au
T2 The Gift of Energy Wellness Pack RRP $55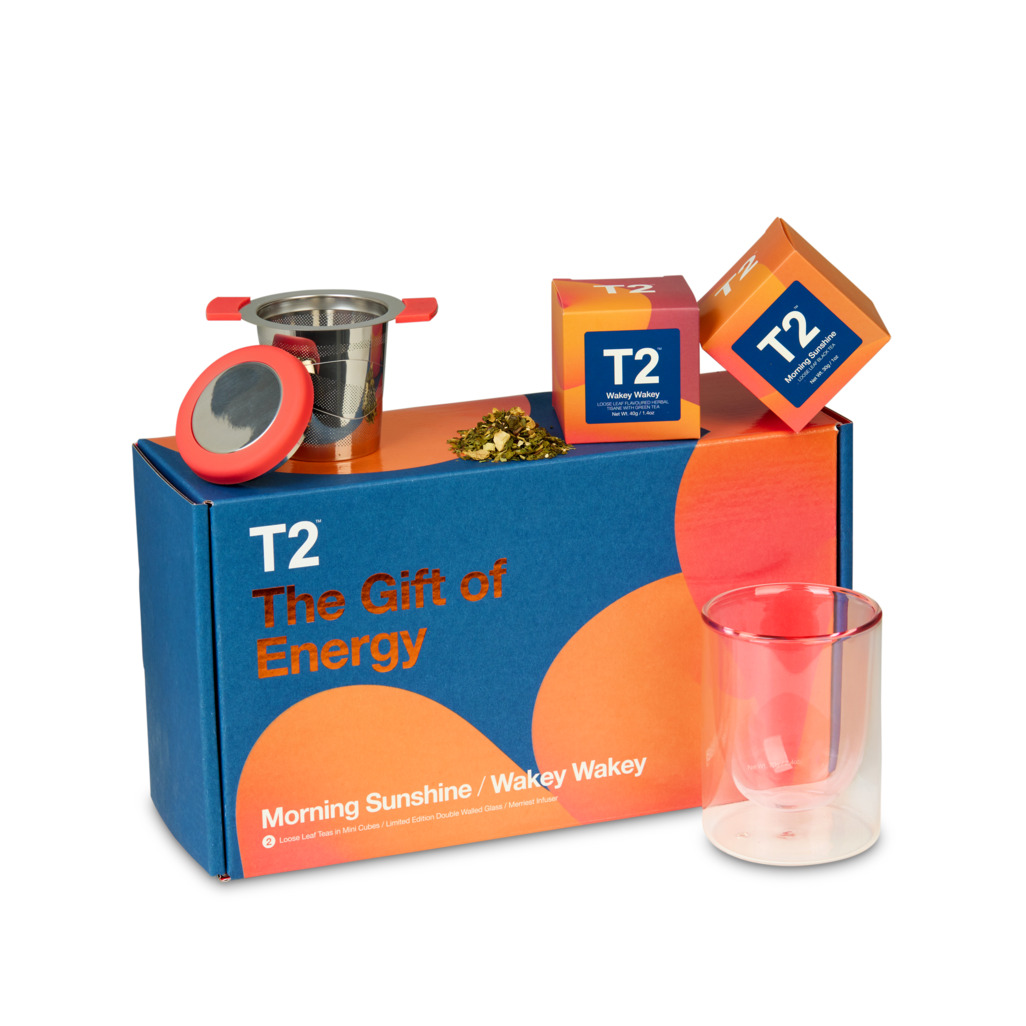 Improving your health isn't all about training and diet. Wellness is a key facet of achieving your health goals. Luckily, T2 has designed a set of tea's specifically designed to help you jump out of bed feeling better and prepared to take on whatever the day throws at you. T2's Gift of Energy pack comes with a double walled glass and infuser, offering two energising tastes to help you wake up feeling right. The Gift of Energy pack helps you fuel up for a busy day with guarana, yerba mate and black tea.
Shop: t2tea.com
JISULIFE FA12 Bladeless Neck Fan – RRP $45
When you're pumping out the last set of the day or pushing through a sprint to the finish, wouldn't you just love a cool breeze on your neck to give you the extra kick? JISULIFE's FA12 neck fan will keep you cool while on the go. The lightweight and almost noiseless fan provides calming comfort whenever and wherever you want. With a rechargeable battery, the FA12 bladeless fan is exactly what you need to keep striving to accomplish all your fitness goals.
Shop: jisulife.com
TCL NXTPAPER 10s – RRP $499
With the TCL NXTPAPER 10s, we return to the importance of feeling well. The tablet is purposefully designed to protect your eyes. It's super-lightweight and paper-like display design uses 10 protective layers to create natural colours and save your vision. The cutting edge technology reduces harmful blue light through the screen by 73%. Meaning you can enjoy the clear display without the worrying visual side effects. With an added anti-glare feature, built in PC mode, folio keyboard and a long battery life, the result is the ideal tablet for creativity, safety and entertainment.
Shop: mobileciti.com.au