It's safe to say that skincare isn't a priority for most blokes. But we're here to tell you that if there's one thing you need to be doing to your mug on the daily, it's moisturising. Whether you have dry, sensitive, oily or acne-prone skin, we've rounded up the best face moisturisers for you.
1. La Roche Effaclar Mat
La Roche Posay's Effaclar Mat face moisturiser is ideal for anyone whose face feels like oil slick by the end (or hell, the beginning) of the day. The formula targets oily skin in two ways, mattifying the skin (while keeping it moisturised) and reducing pores (to limit excess sebum at the source).
Best for: Sensitive skin, oily skin and acne-prone skin
Price: $31.95
Reviewer verdict: "This moisturiser does exactly what it says: anti-brilliance and anti-pores dilates on my oily skin. I am very pleased to see how my skin looks at the end of the day, and even after washing my face, I can see the pores are tightened and my skin looks smoother. Because it reduces excess oil, it also prevents cystic acne on my skin. Really love this product."
RELATED: Manscaping Trends We Can Expect To See in 2019
2. 

SUKIN

For Men Facial Moisturiser
Sukin
Sukin's super hydrating formula features sesame seed, coconut, jojoba oils and aloe vera to hydrate dry skin, without leaving shine. Plus, this natural moisturiser has no nasties like sulphates, synthetic fragrances, parabens and harsh detergents. Winner.
Best for: Normal skin, dry skin
Price: $12.99
Reviewer verdict: "It's great – very moisturising and rich without being greasy. I'm not sure if the ingredients differ much from the other Sukin moisturisers but will be purchasing again. Neutral scent; you won't smell like the Alpine air or a lumberjack or motor oil…or whatever men are supposed to smell like."
3. Clinique For Men Oil Control Mattifying Moisturiser
This moisturiser will prevent shine without drying out your skin thanks to cucumber extract, which provides deep hydration for long-lasting soft, smooth skin. Its formula is easily-absorbed and lightweight. 
Best for: Oily skin, acne-prone skin
Price: $48
Reviewer verdict: "I bought this in a gift set for my brother for Christmas. He has oily acne prone skin and upon use, was super amazed by how moisturised but non-oily his skin was after. It's hard to find decent skincare catered for men, in nice packaging so Clinique has done well once again here!"
4. Dermalogica Age Smart Dynamic Skin Recovery SPF50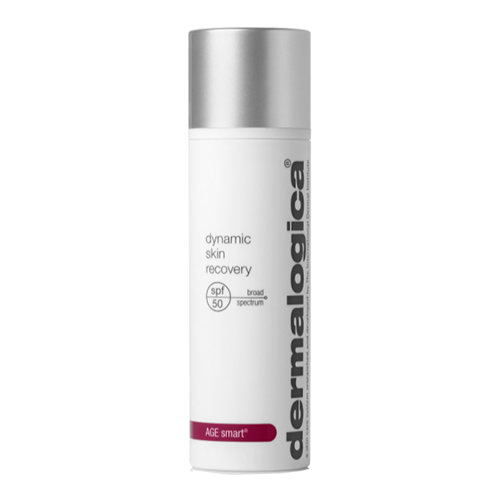 Dermalogica
While this moisturiser is a little more on the expensive side, it's worth every cent. Its SPF 50 formula will protect from sun damage without heavy ingredients that will leave you feeling sticky and greasy. Fast absorbing and super hydrating – ideal for anyone working outdoors in harsh elements.
Best for: Sun protection, anti-ageing, dry skin
Price: $106
Reviewer verdict: "I don't like putting sunscreen on my face as it's always so greasy. I love that this product is a moisturiser & sunscreen in one but isn't greasy at all. I'm already onto my second bottle of this & it's my favourite Dermalogica product."
RELATED: These Are The Best Colognes To Get Her Attention
5. L'Oreal Men Expert Hydra Energetic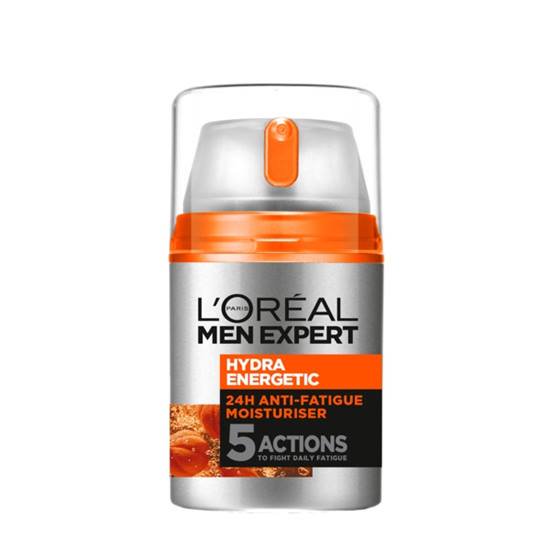 L'Oreal Paris
This lightweight, non-greasy face moisturiser is hydrating and brighting thanks to a combo of Guarana and Vitamin C. Its cooling formula can also help reduce the sting of shaving rash.
Best for: Anti-ageing
Price: $15.95
Reviewer verdict: "Have used this moisturiser for years and will always go back to it. Easy pump, like the consistency and does what it says on the tin."
6. Aesop Parsley Seed Anti-Oxidant Hydrator
Aesop
This delicious smelling, lightweight face moisturiser packs a hydrating punch. Although it's ideal for dry skin types, it suits almost everyone
Best for: Dry skin, combination skin, normal skin
Price: $73
Reviewer verdict: "It's a bloody good mix for combination type skin and also good for blokes as you end up looking quite matte – NOT SHINY or over-greased."
7. Natio for Men SPF 30+ Face Moisturiser
Natio
Seriously guys, we cannot stress the importance of daily sun protection enough. This Natio number offers SPF 30+ protection and plenty of hydration, on a budget.
Best for: Dry skin,  anti-ageing, sun protection
Price: $16.95
Reviewer verdict: "Doesn't break the bank and works. What more could you want!"
RELATED: Here's Why Men Should Be Using Beard Oil
8. Hunter Lab Daily Face Fuel 
This Aussie brand offers a natural face moisturiser with ingredients like avocado and macadamia seed to hydrate your skin. It's also ideal for fighting fine lines and brighten skin tone.
Best for: Dry skin, normal skin, anti-ageing
Price: $54
Reviewer verdict: "I bought this moisturiser for my partner and he loves it. It absorbs well, smells great and a little goes a long way. Love the packaging too!"
9. Lab Series Pro LS All-In-One Face Treatment
Want more bang for your buck? This Lab Series face moisturiser hydrates, reduces oil, diminishes the appearance or wrinkles and soothes irritation, in just one slather.
Best for: Anti-ageing, all skin types, sensitive skin
Price: $44
Reviewer verdict: This is great! A pleasant smelling, light cream that absorbs easily – and is suitable for sensitive skin. It evens the skin tone, takes out any shine and leaves you looking fresh and ready to go for the day.
10. Aveeno Daily Moisturising Lotion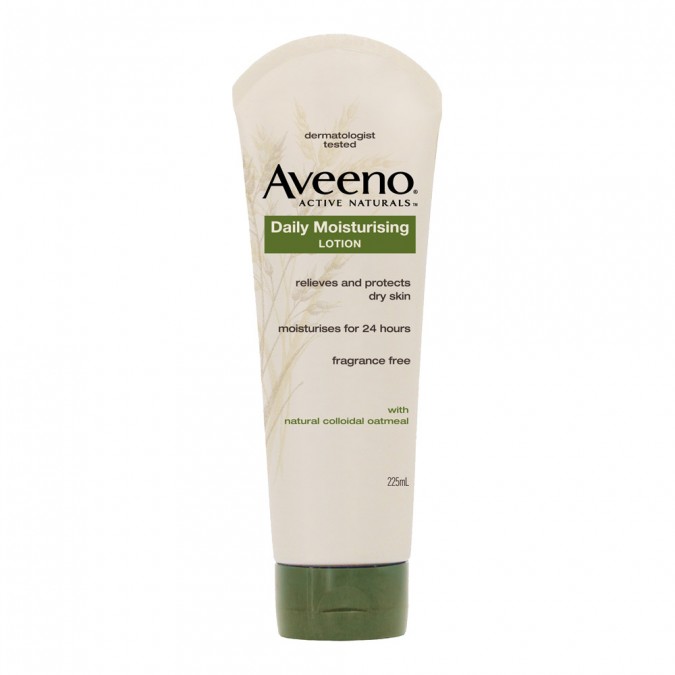 Aveeno
Aveeno's Daily Moisturising Lotion is a great budget option for long lasting hydration (think, a full 24 hours) that's non-greasy and fast absorbing. It's ideal for dry skin types and anyone working outdoors as it provides relief from scaling and chapping. You can also get a giant pump bottle so it'll last forever.
Best for: Dry skin, sensitive skin
Price: $9.99
Reviewer verdict: "Non greasy and keeps skin soft and supple. Great for dry skin."
RELATED: Should You Use Sunscreen Year-Round?