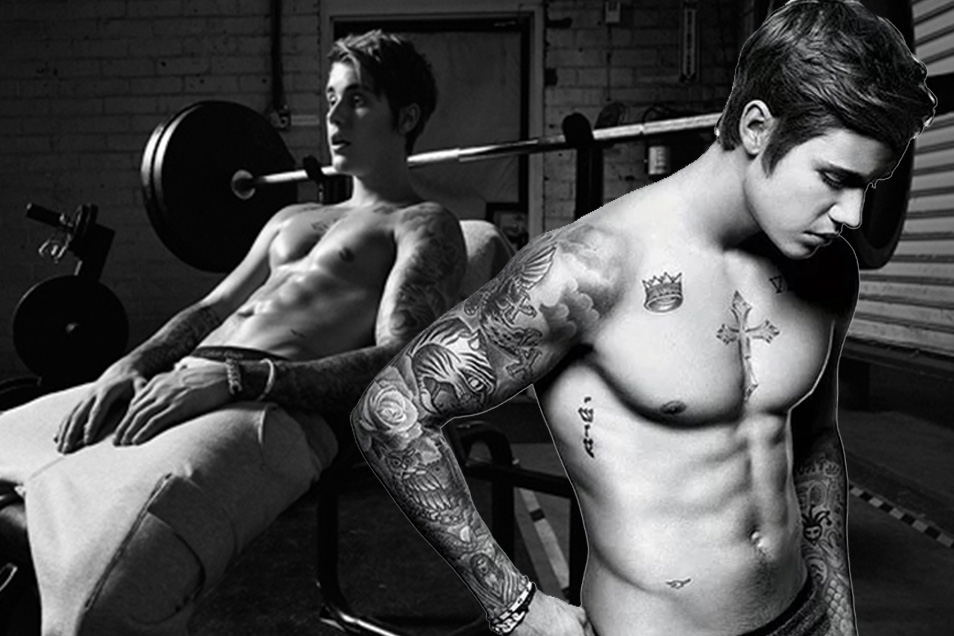 Aussie men will finally get the opportunity to hone their Calvin Klein rigs just like all other celebrities-turned-underwear-models. The intense workout that is a favourite of David Beckham, Jake Gyllenhaal, and the Beebs himself is finally coming to Australia with the launch of Barry's Bootcamp.
Barry's is already a global fitness phenomenon with a cult-like following with existing 42 locations worldwide across 18 cities including Los Angeles, New York, Milan, London, Dubai and Toronto. And with a following that also includes Victoria's Secret models, the Kardashians, and professional athletes, it's bound to be a hit with local the local fitness 'It' crew.
"It's a treadmill workout but it's really insane, like, heavy, heavy working-out non-stop, for an hour, half weights, half treadmill," Kim Kardashian told Nadia Salemme from news.com.au of the Barry's experience.
Studios will open across Sydney from September 2018, starting in Surry Hills, Martin Place and a further central location, before expanding further into Melbourne in early 2019.
Barry's Australia will deliver the renowned 55-minute High Intensity Interval Training (HIIT) workout which challenges its clients to achieve what they themselves refer to as, a Barry's body. Those joining the celeb-endorsed workout can expect a high-energy and motivating closed environment featuring a unique combination of inspirational instructors, mood lighting, nightclub music and dedicated Barry's clientele.
A Barry's workout incorporates 25 minutes of interval-based cardiovascular routines on treadmills, with a further 25 minutes of strength and conditioning using free weights, resistance bands and more, followed by a 5-minute cool-down period.
According to an official statement, the Barry's program is designed to incinerate fat by burning up to 1000 calories, and creating a spike in metabolism for up to 48 hours after.
The experience will be an interesting shake-up to the unstoppable F45 culture, offering a possible progression and high-class alternative for those looking for an extra challenge.
"The Barry's model is based on delivering an unrivalled fitness product paired with a concierge-style client experience. From the time the client arrives in Studio to when they're ready to leave, we've accounted for every step of their visit to ensure a seamless and enjoyable experience" says Barry's Australia Head of Operations, Heston Russell.
As part of the luxury experience, members can expect access to a signature Fuel Bar, an in-house concierge, access to their premium activewear line, and premium grooming products. Now we understand why Becks is a devotee to the half hotel, half gym experience.
With plans for aggressive expansion in Australia, expect to see a lot of the Barry's name about town. And hey, you could even sight a Victoria's Secret model too!