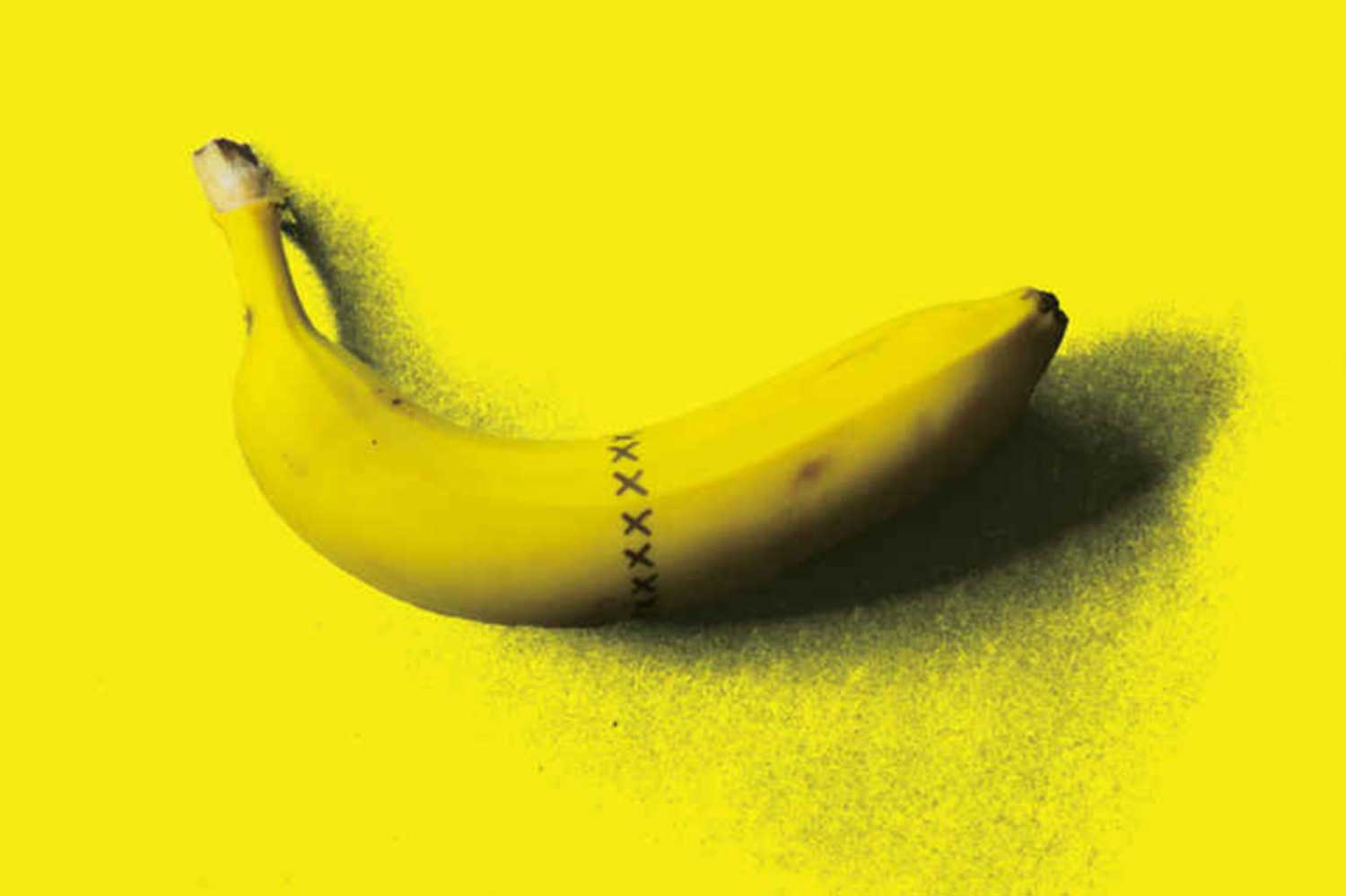 If you're looking for proof that parents will do literally anything for their children, look no further than the mother Ross Asdourian, who helped her adult son urinate as he was recovering from a severely broken penis.
The extreme example of motherly love is detailed in Broken Bananah: Comedy, Life, and Sex …Without a Penis, a new book by Asdourian, a 32-year-old comedian from New York who is now talking openly about how he fractured his penis three years ago while having sex.
RELATED: 'I Broke My Penis During Sex – Here's What It Was Like'
"I think that all men in the depths of their brain know that this is possible," he recently told CNN. "And I will go a step further and say that most men have probably had scares where maybe it bent a little bit, myself included."
Asdourian detailed how he and his partner were "basically approaching the finish line … and I came out, and when I went to go back in, she was pushing back, and basically it just popped."
"I knew right away that something was wrong, and I went straight into emergency protocol," he said. "I breathed in the pain for a couple of beats, rolled over, flipped on the lights and called 911."
At the hospital Asdourian learned he suffered a penile fracture, otherwise known as a "corpus cavernosa rupture."
As Dr. Rajveer Purohit, director of reconstructive urology at Mount Sinai Hospital in New York and the primary surgeon in Asdourian's case, explained to CNN that the corpus cavernosa is "a unique tissue that's only present in the penis," adding that "when you get an erection, blood flows into the corpus cavernosa, and it fills up like a sponge."
RELATED: The Riskiest Sex Position For Your Penis
According to Purohit, when too much pressure is applied to the corpus cavernosa, the envelope surrounding it can tear, causing a corporal rupture. "You can imagine a balloon that gets filled up with water, and then you have this tense sheath that's surrounding the balloon, and that's what gives you the stiffness with an erection," he explained. "And the fracture is a rupture of the balloon and the sheath surrounding the balloon."
Penile ruptures may be more common than you think. According to a 2002 study, more than 1,300 cases of penile fractures have been mentioned in medical literature since 1935. Dr. Jack Mydlo, professor and chair of urologic surgery at Temple University, told CNN he sees one or two penile rupture each and every month.
After his emergency room visit, Asdourian received a procedure known as a cystoscopy, in which a camera is inserted into the penis to assess the urethra and bladder damage. The doctor performing the surgery had the perfect name for the job.
"Dr. Wang, whose name is real, first performed a cystoscopy on me," Asdourian told CNN. "And the first big test was to see if I could pee in a jug—and I couldn't. And if you can't pee, then there's a ticking time bomb on what they're going to do."
Since Asdourian's injury was so severe he had to immediately undergo a three-hour surgery to repair his penis. "I did a urethroplasty, where we cleaned up the edges of the urethra and then put the two edges back together," Purohit said.
RELATED: Is My Penis Normal?
Despite the surgery, Asdourian couldn't pee on his own for several months. This is where his loving mother comes into play.
"A score of people helped me pee, including my mother, as I shuffled around New York City tethered to a urination tube for a month," Asdourian wrote on the Kickstarter page for his book.
As for what he hopes people gain from his health crisis, Asdourian told CNN that he "hopes [the book] reaches people and it makes people laugh."
"In a time when people are having a tough time laughing, I think that this is something that we can all laugh about," he added.
This article originally appeared on Men's Health