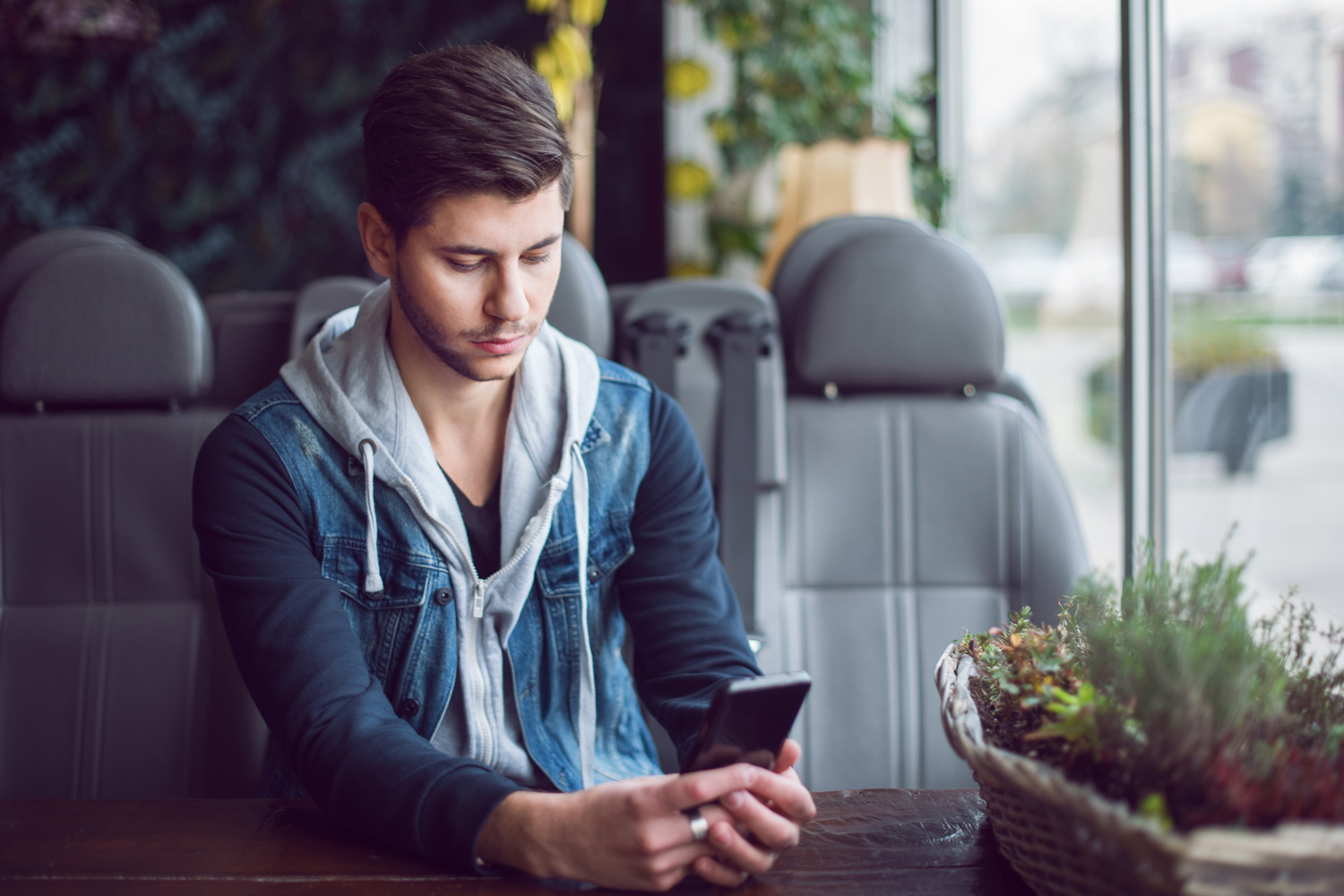 It's natural that when you start exploring dating apps you want people to see you looking your best. Anyone who's attempted to put their best photo forward on dating apps will know that receiving no response, can make you feel more insecure about your appearance and body. And in some extreme cases, it is now believed, can even lead to feelings of depression.
In 2016, researchers at the University of North Texas compared 100 users of Tinder with more than 1000 non-users to examine the dating app's effect on psychosocial well-being. Men were asked how they felt about the size of their arms, the leanness of their stomach and their overall satisfaction with their build.
The researchers found that Tinder users were less satisfied and felt more shame about their bodies, and were more likely to compare their appearance to others, when compared with non-users.
How dating apps can be painful
It's not hard to understand why men who use apps like Tinder are so keen to give women what they want. Rejection sucks, getting ghosted sucks – studies have shown that the anterior insula region of the brain becomes activated when we experience rejection, similar to when we experience physical pain.
Bouncing back from rejection isn't easy, and according to psychologist Dr Guy Winch, when we've just experienced rejection is when we're at our most self-critical.
"Just when our self-esteem is hurting most, we go and damage it even further. Doing so is emotionally unhealthy and psychologically self-destructive yet every single one of us has done it at one time or another," said Winch in a 2015 TED talk.
We know that you're not going to stop using dating apps because of this, but it's important to remember that you should never compare yourself to others. And don't worry about rejection, there are plenty more fish in the sea.