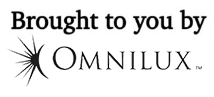 Want uncomplicated, results-driven skincare from just 10mins a few times a week? Welcome to the life-changing world of LED light therapy thanks to the most-trusted pioneering brand Omnilux and its game-changing new at-home mask for men. This is the ONLY LED mask calibrated to meet and elevate our unique skin. Think one powerful tool designed specifically to treat 95% of our major aging skin issues – like fine lines and wrinkles, skin tone, fatigue, acne scars, under-eye bags and dark circles, and sun damage – all at once!
While you might have spotted this futuristic face tool on women (and maybe wanted to roadtest your partners) Omnilux Men is different, very different. And that's because our skin is different – it's 25% thicker and needs a deeper penetrating wavelength of light to get the full benefits of LED treatment. Omnilux Men utilises a calibrated wavelength of 1072nm to penetrate deeper into our thicker skin, optimising efficacy. Feeling ultra dry or oily? Omnilux Men will help balance, soothe and even out skin extremes.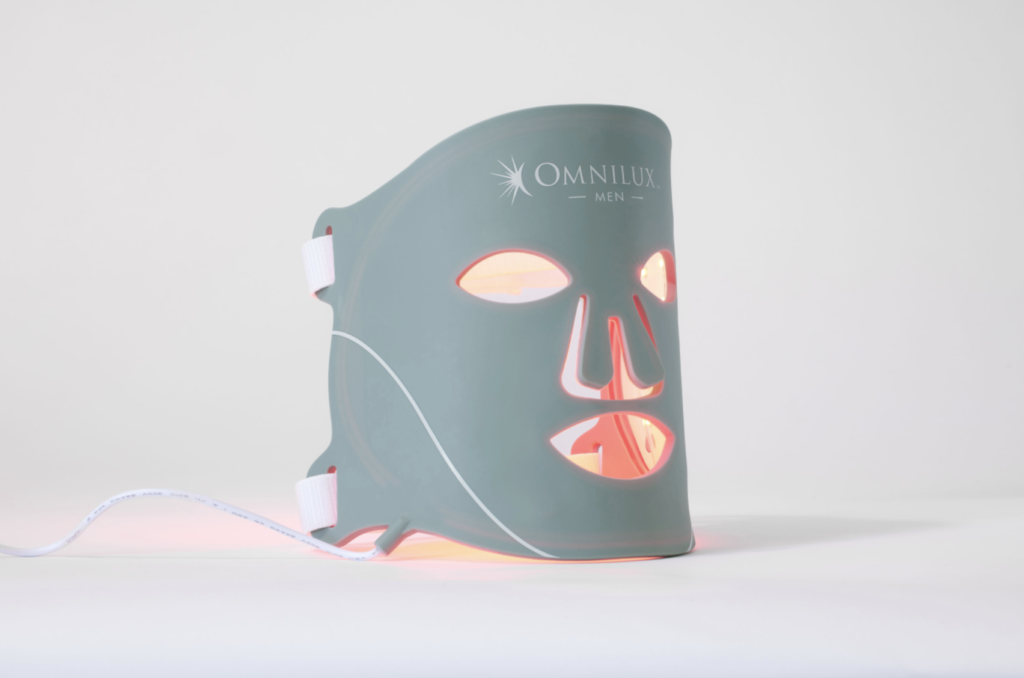 So, what exactly is LED?
Light Emitting Diodes (LED) stimulate the body to produce new collagen – a protein and one of the main building blocks of our skin, giving it that youthful, plump look we all remember. While collagen is also naturally found in connective tissue, tendon, bone and cartilage, it all depletes with age.
Omnilux Men uses red and near-infrared light to stimulate collagen and elastin production, improving the look of skin texture while smoothing wrinkles and reducing redness.
This is professional-grade technology with proven results for you to utilisein the comfort of your own home. It's the one simple tool you need to turn back the clock, reducing those hard-to-hide signs of fatigue and aging in just a few sessions a week.
"Omnilux Men is a great way for men to achieve younger-looking skin without invasive treatments," says Dr. Hany Abi Ghosn, MD. "The results I've seen are significant, such as improved texture and overall skin-rejuvenating benefits. I love it."
How it works
The mask is designed with soft, lightweight, medical-grade silicone that contours to every facial curve, including the jaw area, for maximum light exposure. Charge it up (the light will signal when it's ready for use), put it on your face like a regular mask and hit the go button. Sit down, relax, and it will turn itself off when it's done after 10 mins – it's that simple. No downtime, no redness – just better-looking skin. In fact, during clinical studies, 98% of Omnilux users agreed that their skin felt firmer after 3 treatments per week in just 4 weeks.
The OG of LED
Omnilux is the most tested and trusted brand of LED phototherapy systems on the market today and the gold standard around the world for medical and aesthetic applications since 2003. It's been the talk of celebs, beauty editors and skincare gurus since the launch of its at-home collection in 2020, and the one brand most recommended by dermatologists. Omnilux's breakthrough technology is supported by more than 40 published studies that validate its clinical claims and treatment protocols.
Omnilux Men is ideal if you want to uncomplicate and streamline your skin care, getting professional results at home. Just 10 minutes per treatment is all it takes to see visible results. Omnilux Men is deemed safe and effective by Australia's TGA.
—
Omnilux Men's first release sold out in just a few weeks so don't miss the chance to elevate your skin with LED here.