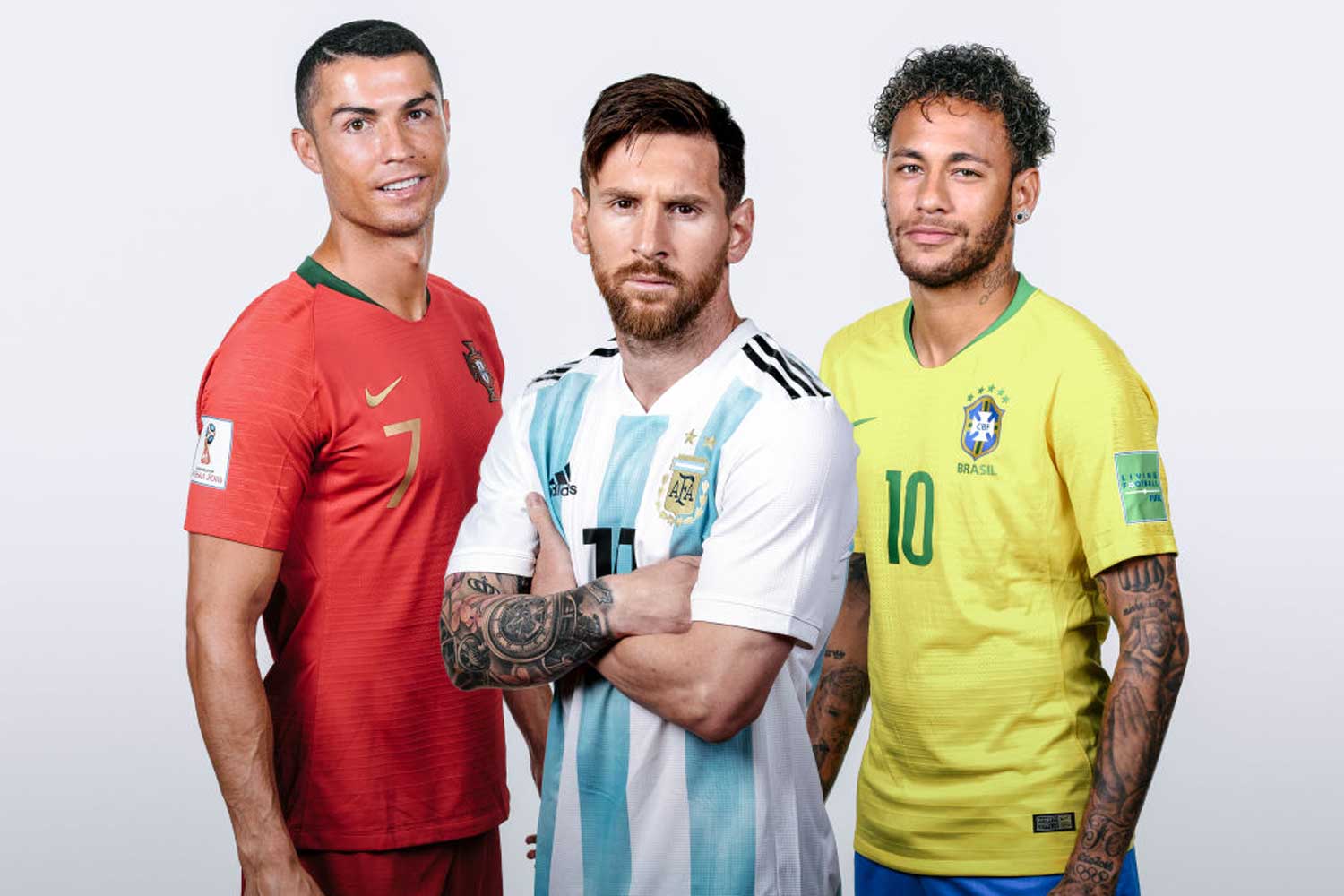 The numbers are out: Floyd Mayweather is no longer the number one paid athlete in the world.
This year footballing stars emerged as the highest-paid athletes in the world, according to the annual Forbes List.
Golden Shoe winner Lionel Messi took out the top spot in 2019. The Barcelona and Argentina forward netted 36 goals as the Blaugrana team won the league comfortably. Messi earned $US127 million dollars across both salary and endorsements.
Meanwhile, two other European-based stars rounded out the top three. Juventus star Cristiano Ronaldo earned $US109 million while Paris Saint-Germain forward Neymar took home $US105 million.
Mexican boxer Canelo Alvarez ($US94 million) and Swiss tennis GOAT Roger Federer ($US93.4 million) rounded out the top five.
While Mayweather has been a constant over the last seven years, topping the list in 2018, the boxer falls out of the top 100 after only featuring in just one exhibition fight in December.
As expected, NBA stars appeared heavily: 35 of the top 100 came from the US basketball competition. Lakers Star LeBron James ranked eight with an income of $US89 million.
According to Forbes, collectively, the top 100 list earned $US4 billion over the last 12 months compared to last year's earnings of $US3.8 billion – an increase of five per cent.
World's highest-paid athletes of 2019 ($US) :
1 Lionel Messi – $127 million
2 Cristiano Ronaldo – $109 million
3 Neymar – $105 million
4 Canelo Alvarez – $94 million
5 Roger Federer – $93.4 million