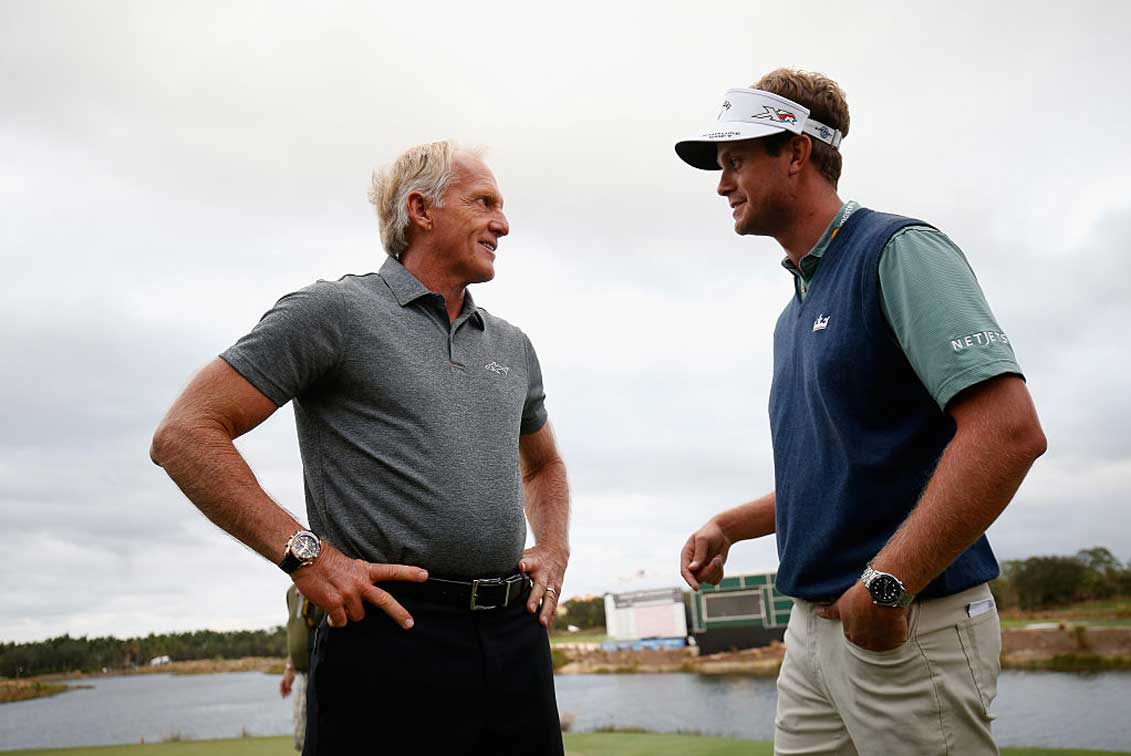 After a careeer featuring ninety-one tournament wins including two majors, you could forgive Greg Norman if he wanted to take it easy. But at age 62, he makes us all look soft.
Taking to his personal account, the Aussie golfing legend showed of his six-pack during a set of leg raises, all while balancing on crutches due to a tennis-related injury
"Just had to improvise," writes the former world no.1, better known as The Shark.
His followers seemed particularly impressed.
"Don't you wish you were more like the real shark" writes @dccaldwell while another user, @dennisl.rasmussen, posted, "Now I know why you are so successful! Totally driven!"
If you're looking to get abs like Norman, try the ultimate abs workout.