It's that time of year again, when MH gazes into its crystal ball – or, rather, calls upon a roster of industry insiders – to compile a definitive list of global health and fitness trends set to change the game in the months to come.
Check them out below:
1. You'll Embrace Dehydration
Not hugely dissimilar in presentation to the novelty freeze-dried 'astronaut food' of your childhood, dehydrated meals will join your refuelling roster, along with the usual shakes and bars. The OG of powdered meals, Huel, has a just-add-water range that includes Thai green curry and mac and 'cheeze', while Protein Works' SuperMeals include an optimised tikka masala. All claim to be macro-balanced with 20g-plus of protein and 26 vital vits and minerals. Expect more brands to branch out from vanilla and chocolate.
2. Meat-Free Will Equal Flavourful
No longer fated to choose between dry bean burgers and strange soy concoctions, vegans will be treated to a veritable charcuterie board of options. Symplicity Foods' natural, fermented, zero- waste 'meats', created by former barbecue chef Neil Rankin, can be found everywhere from Dishoom and Bone Daddies to Soho House, while Tindle (the first plant-based chicken "created with and by chefs") is expanding into pubs and restaurants, having already popped up at London's Sketch, among other spots. Consider the bar officially raised.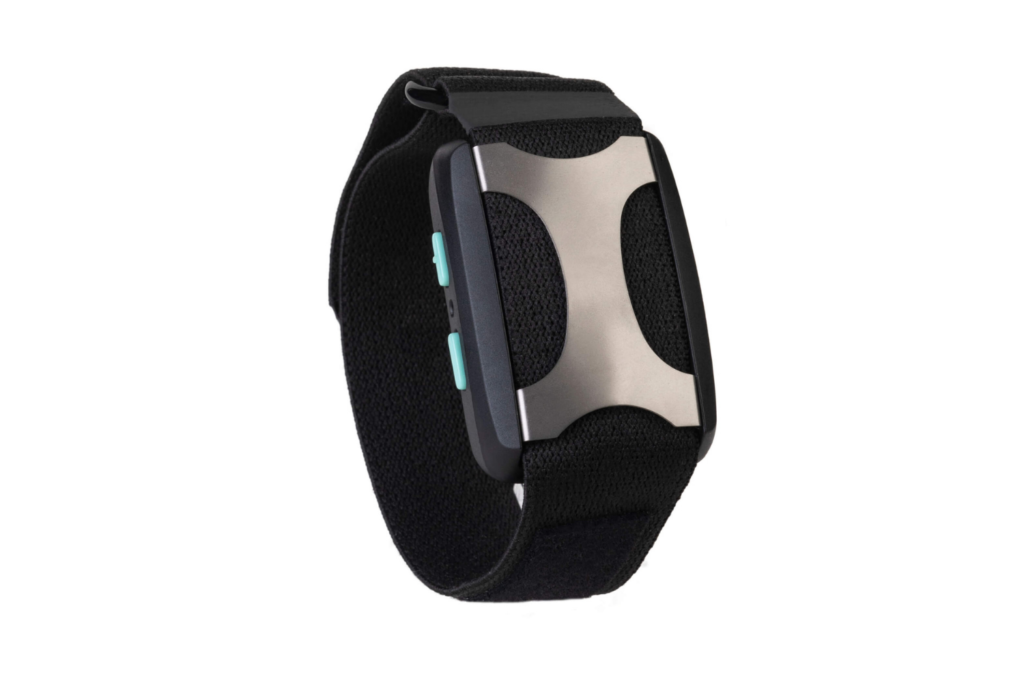 3. You'll Hack Your Stress Levels
Meditation apps? Those were just the start. Expect to see an influx of new tech targeted at the mental ills of modern life. The wrist-worn Apollo Neuro is designed to improve resilience to stress by delivering gentle vibration waves based on breathing patterns, which disrupt the nervous system. Or there's NuCalm (recoverylab.com.au), which uses "neuroacoustic software" (tones at specific frequencies) to promote relaxation, supposedly providing the benefits of two hours' sleep within 30 minutes. Just don't take it as an excuse to squeeze in an extra hour on Twitter.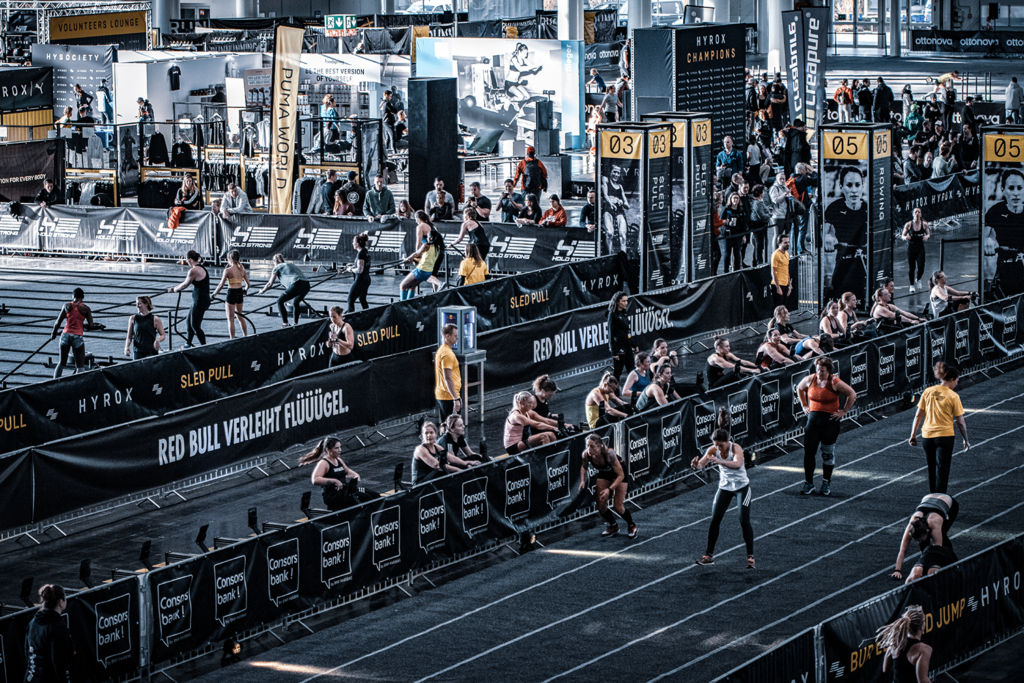 4. You Won't Need To Be Elite To Compete
Muscled 25-year-olds will be the minority at fitness comps. Almost three-quarters of racers at global sensation Hyrox are over 30, with an impressive 8 per cent in the 50-plus band. Intimidated by the full event? There's now an easier four-person relay option, as well as Hyrox Gym Tour taster sessions. For the 2022 season, CrossFit introduced its new Levels concept – a numeric representation of athletes' ability that makes it easier to find and compete against equal matches. Meanwhile, fitness fundraiser Battle Cancer has introduced a new, time-condensed challenge format for 2023 to accommodate those with work or childcare commitments that make full-day comps impractical, as well as working with adaptive specialists to ensure that the workouts are accessible.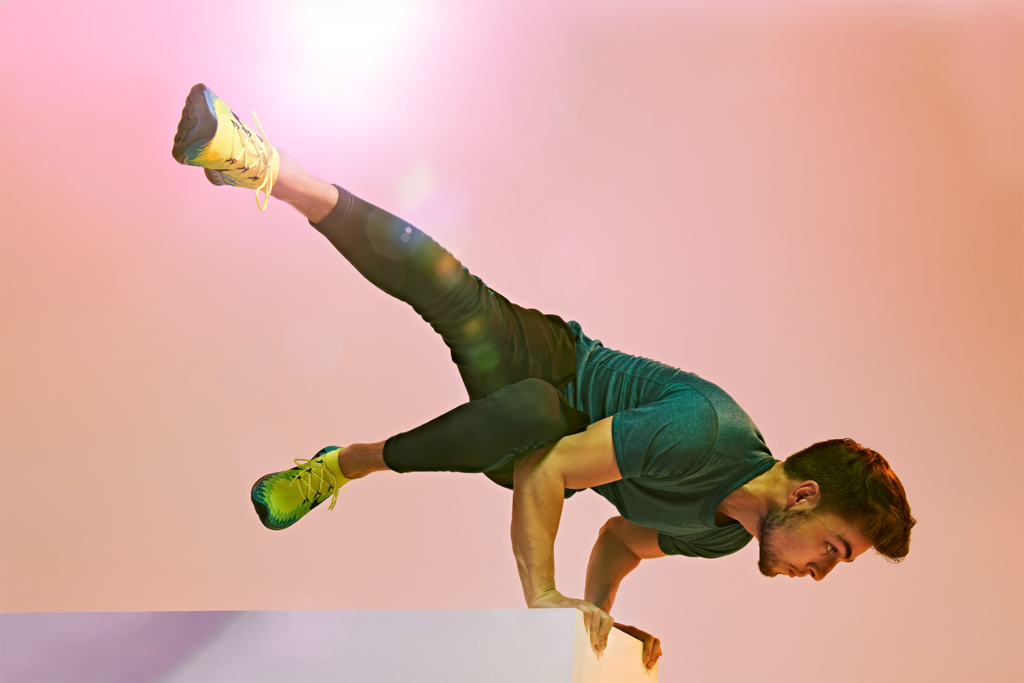 5. Instructors Will Put The Emo In EMOM
Whether or not you subscribe to the idea of gym as therapy, the two will become interconnected. Mental wellbeing is a rising motivator for training, says luxury health-club CEO Colin Waggett. "It used to be quite low in the pecking order. Now 40 per cent of our members state mental health as a reason for them joining." Futurist Olivia Houghton highlights a trend for workouts centred on emotional health ("Google, search 'yoga for stress release"), while fitness instructors are repurposing the language of therapy ("Self-care isn't selfish!"). In the US, Coa is the first "emotional fitness studio", delivering therapeutic classes via a traditional gym model. "In the future, we could witness a fitness culture that is less centred on physical optimisation and instead functions more as a space for self-expression," posits Houghton.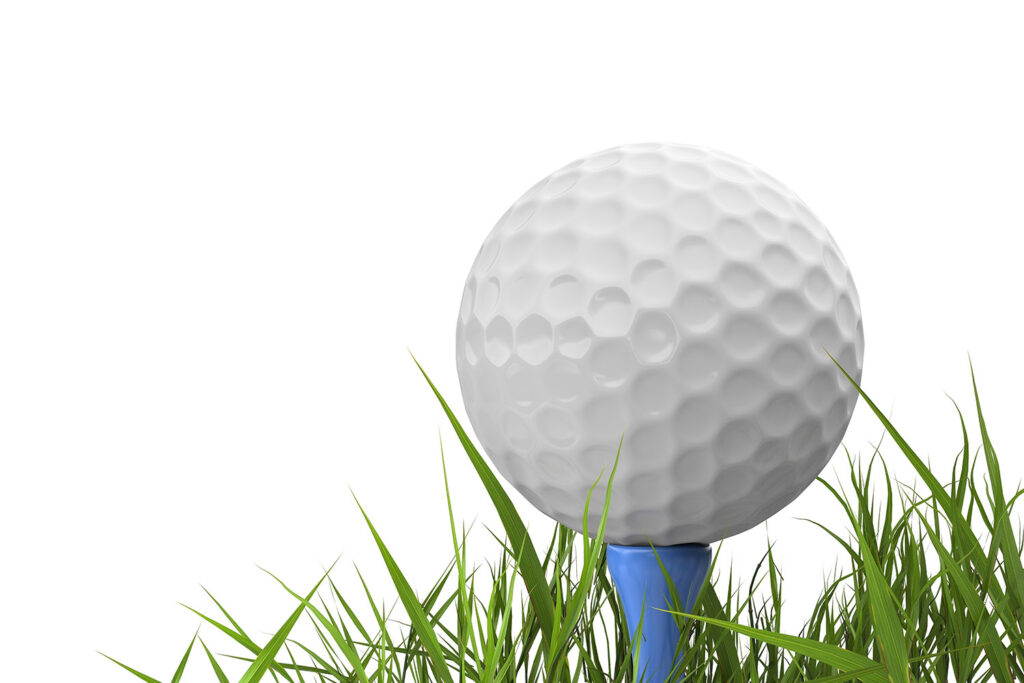 6. You'll Spoil A Good Walk
Golf has seen an upswing in a younger demographic. Since the beginning of the pandemic, the average age of golfers has decreased by five years. "We're seeing more brands and clients seeking to cater to the growing number of golfers," says Kate Burton, founder of Fittest PR. Wearable-tech company Whoop is a partner of the PGA Tour, while functional fitness apparel brand Nobull now has its own golfwear range. Younger pros in the sport, such as Bryson DeChambeau, approach the game differently, with more of a focus on the work that goes on in the gym. Expect to see golf-focused conditioning workouts cropping up in your go-to workout apps over the next year.
7. Your Self-Talk Will Get Softer
Some people thrive on a bit of no-BS gym banter. Others, however, prefer friendly encouragement to PE-teacher admonishments. Fitness entreprenuer Shane Collins has noted a move away from excessively punishing language ("Pain is weakness leaving the body!") as well as the assumption that gym attendees are motivated by a desire to
lose weight – although that's still a valid goal, he says. Meanwhile, the anti-body-shaming movement (see Jonah Hill) is gathering big-time momentum.
8. Greenwashers Will Clean Up
Nearly half of people agree that the wellness industry's greenwashing (presenting a veneer of eco friendliness, without efforts to back it up) is noticeable, reports The Pull Agency. Houghton predicts that we'll see more companies "investing heavily in natural capital", such as funding regeneration projects. Damian Soong, a plant-based supplement company enterpreneur, says some health brands are "exploiting conscious consumers" and advises shoppers to be wary.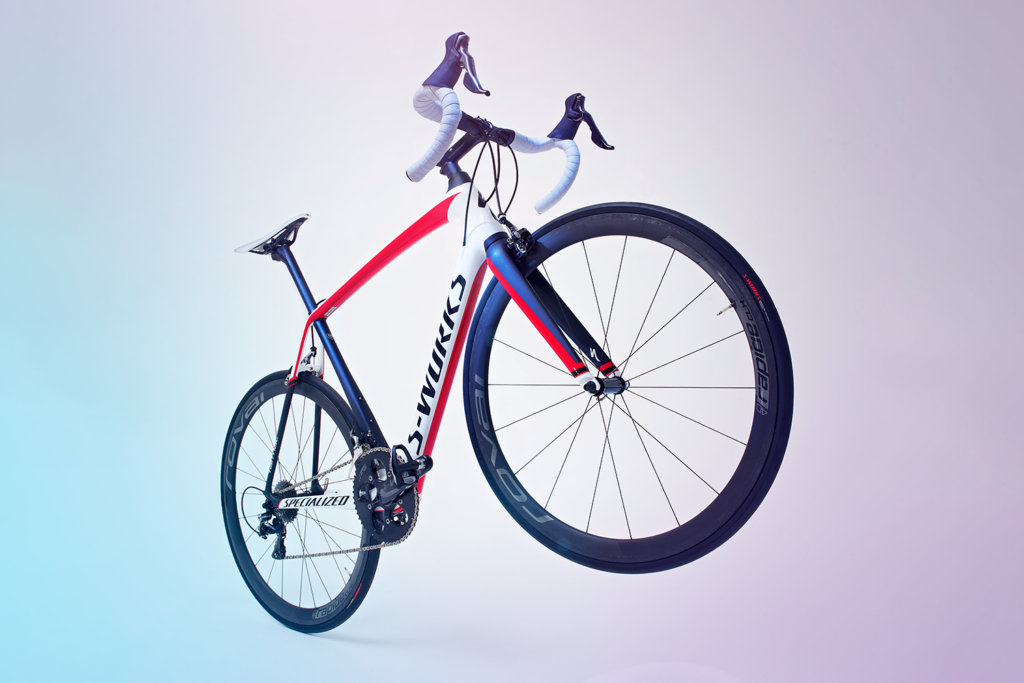 9. The Cycling Renaissance Will Pick Up Its Pace
Bike and e-bike sales are rising in Australia, in line with overseas trends. Researchers at Mintel point to a trend for "fake commutes", where the WFH crowd use runs and rides to bookend their workdays. With climate concerns and unaffordable travel costs, the #bikelife movement is likely to gather speed. In the UK, a new government pilot project is even funding initiatives such as adult bike-riding classes and free bike loans, on prescription via a GP. Tempted by an e-bike but not sure you can justify the cost? Look out for start-ups unveiling new e-bike conversion kits that use specially designed disc brake rotors to provide power to your regular road bike.
10. You'll HIIT Closer To Home
With an estimated two-thirds of us now working from home at least some of the time, according to the Australian Institute of Family Studies, our daily lives will become "more community based", says Collins. "Increasingly, people will want to work, eat, shop and train within walking distance from their house. That flips the studio fitness market on its head." He predicts a rise in "micro-studios": friendly neighbourhood fitness spaces with small class sizes. As more people leave the big cities, expect to see metro-style boutiques popping up in your suburb
or town.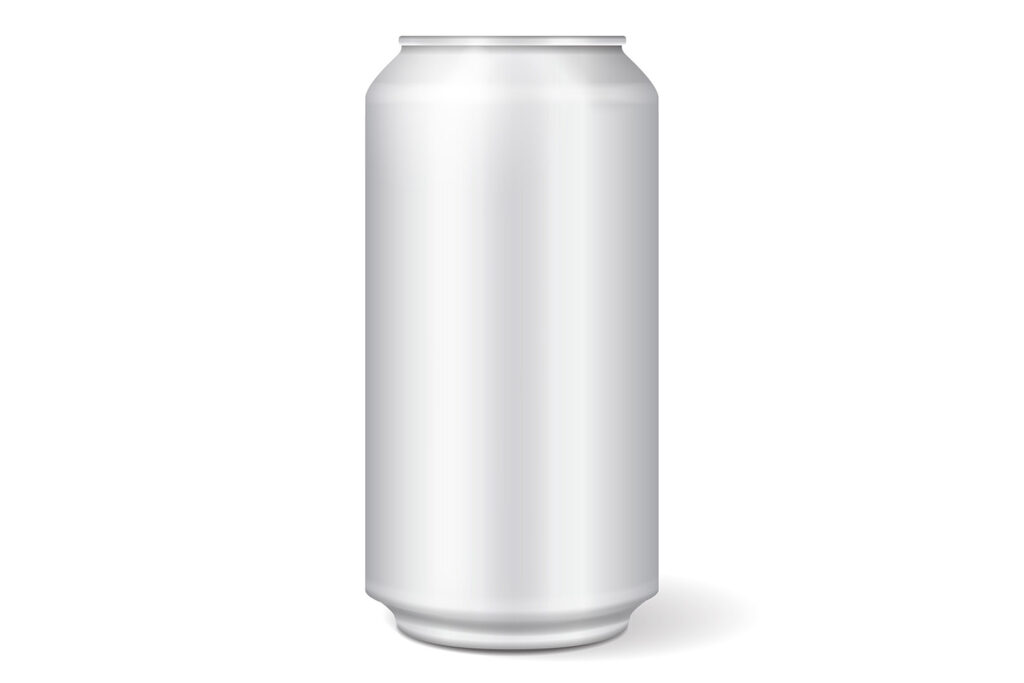 11. Soft Drinks Will Make You Effervescent
In 2023, you'll drink to remember, not to forget. So-called functional drinks – targeted at brain function, mood and general health – are rising in popularity. Trip, which makes sparkling, fruity drinks, is now the UK's biggest CBD brand, while magnesium drink OHMG (geddit?) is also targeting your evening downtime. Brands such as Medahuman, Bonbuz and Peak have nootropic soft drinks with "natural caffeine" and adaptogens. They'll soon be a staple of supermarket shelves, not just the fridge in your local health-food shop.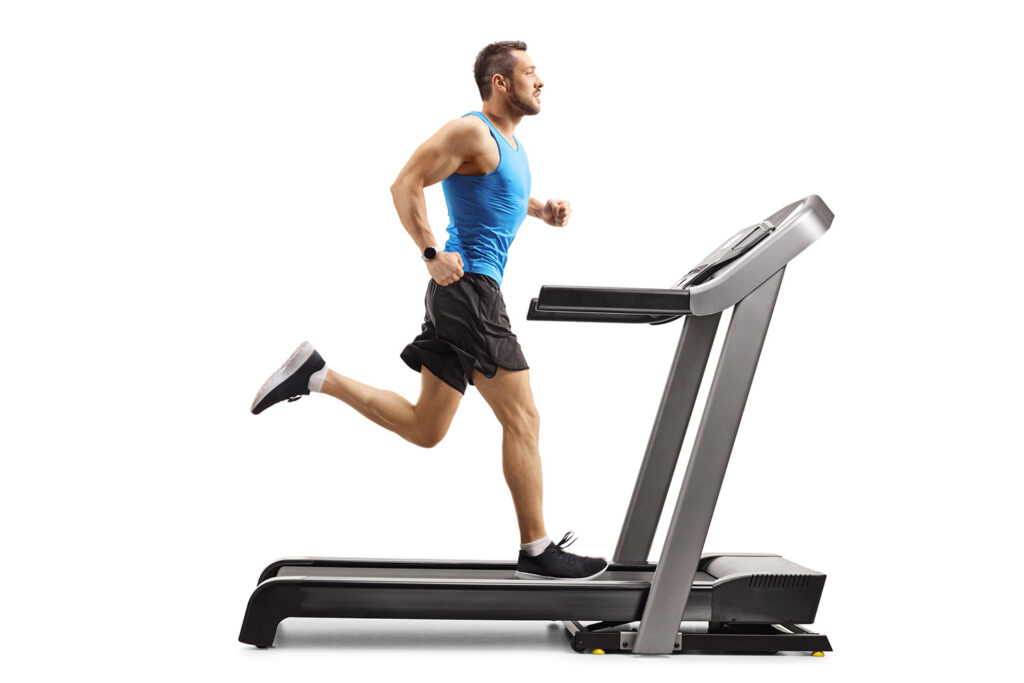 12. Cardio's Popularity Will Gain Momentum
It's unsurprising that the pandemic saw an uptick in outdoor exercise such as hiking, running and cycling. But even now the squat rack is back in business, "those activities have continued to be among the most-logged by Whoop members", says founder Will Ahmed. Cardio is gaining ground in the gym, too. "We've noted that classes using equipment such as air bikes, SkiErgs, treadmills, etc, are more popular, as they can't be replicated at home," says entrepreneur Waggett. Meanwhile, streaming service Fiit is busy adding Assault Bike, treadmill, rowing and spin sessions to its roster.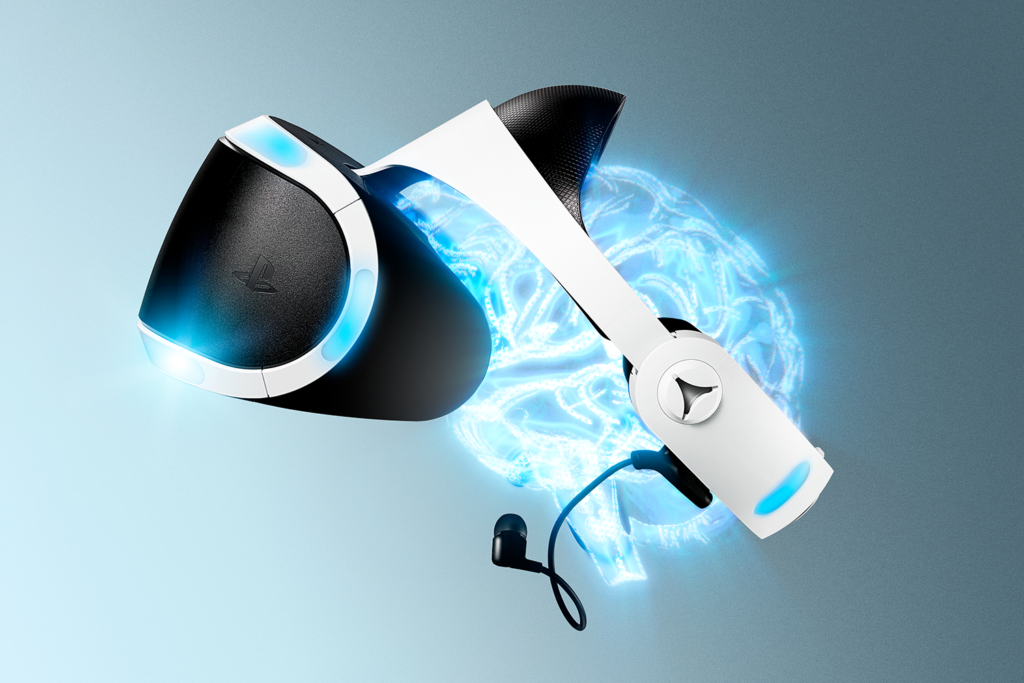 13. You'll Sweat In The Metaverse
The Future Laboratory predicts a rise in virtual wellness events, pointing to Metabike as an example: a home fitness bike that lets users earn Cardio Points, which can be exchanged for brand discounts. Earlier this year, fitness giant Les Mills launched its Bodycombat VR app, which fused real-world trainers with virtual reality so players can hone their martial arts skills in intergalactic deserts. One of the Les Mills Live events has also been transformed into an immersive experience. The Global Wellness Institute's Beth McGroarty believes the fitness industry will give the "still conceptual, largely unrealised" metaverse early momentum, pointing out that one of Meta's first moves was to buy VR fitness app Supernatural.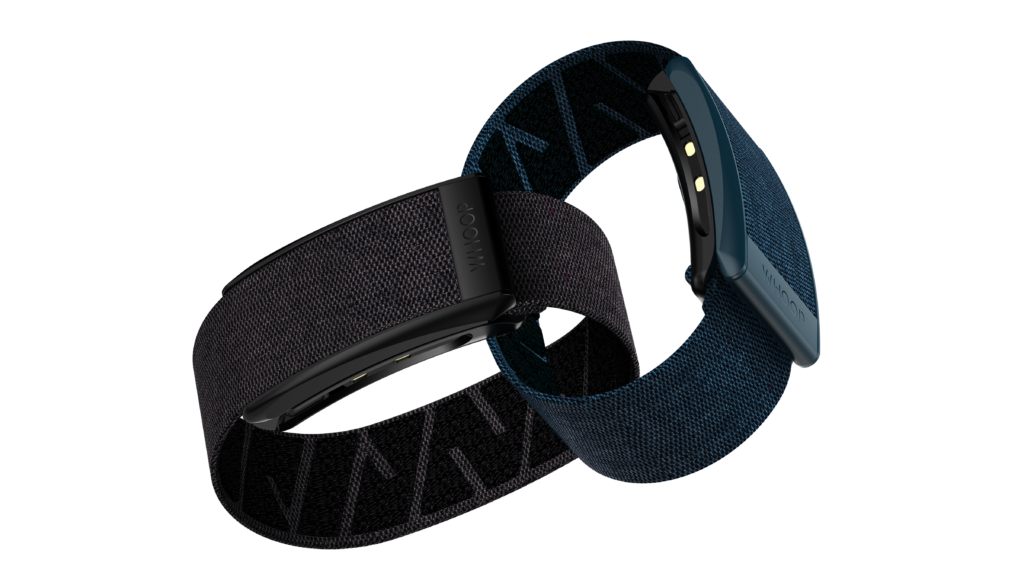 14. Your Outfits Will Get Smarter
"Wearable technology should either look cool or be invisible," says Ahmed, whose sensor-enabled apparel range Whoop Body launched late last year. Next, he plans to incorporate the health- and activity-tracking tech into other brands. US start-up Asensei weaves motion-capture tech into "connected coaching" kit that counts your reps and takes note of your form, while British brand Kymira's kit is made using "infrared-embedded fabrics", which help your body produce blood flow-boosting nitric oxide. Or, for something a little less techie, Omorpho has a new range of "micro-weighted apparel" to make your body-weight efforts that little bit sweatier.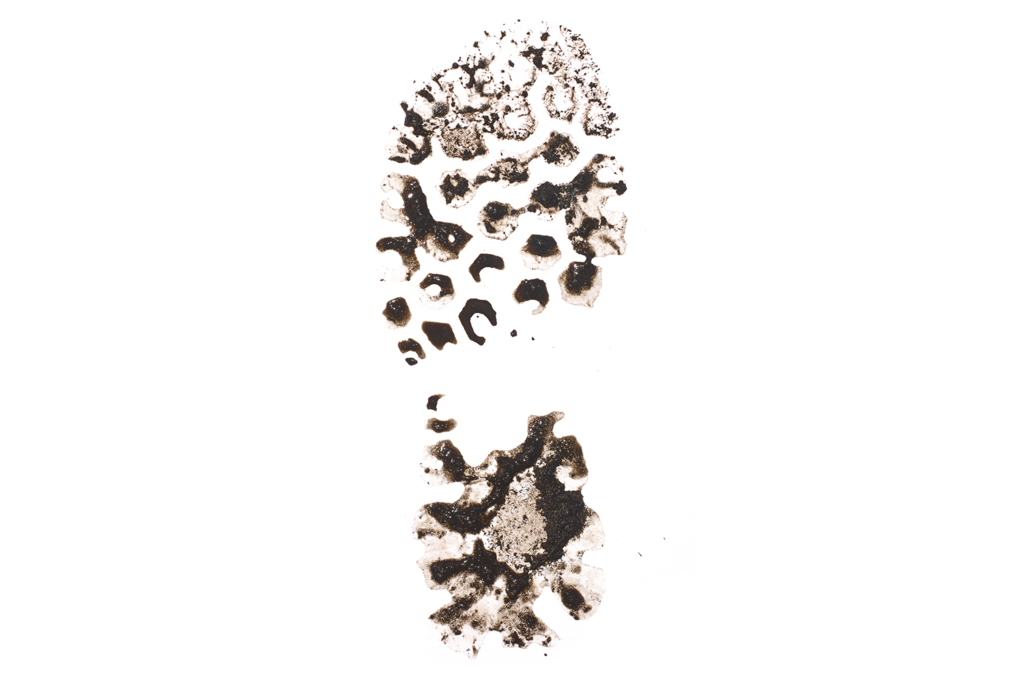 15. Outdoor Fitness Will Flourish
Gym closures in 2020 led to a steep rise in the number of recreational ramblers (one in four of us, up from 16 per cent in 2021, according to a Mintel report), while a worldwide survey by the American College of Sports Medicine rated it the third biggest trend for 2022. Soon, things are likely to get even wilder, as adventure fitness – or quasi-mountaineering, if you like – is a trend that's "going from strength to strength", says fitness expert Tracey. "From rucks through the forest in weighted vests to weekend trips to the Lakes and Instagram posts with captions like, 'What's the point of being strong in the gym if you don't use it?'"
16. The Virtual Will Become Material
App-based training is still popular, but with more of us WFH, there's a rising need for human connection. This year, Peloton opened the doors of its London production studio, while workout app Fiit is now partnering with gyms to offer digital workouts. Waggett, CEO of luxury health-club chain Third Space, notes that, while use of their app for home workouts has dropped, many members now do app-based workouts in the gym. Safe Sweat in Canada has suites where users can train to a video library of follow-along workouts.
17. Recovery Will Be Your New Sport
Pro athletes have long known that recovery is as integral to performance as graft in the gym. "Now regular fitness-seekers are educating themselves on mobility training, myofascial release and corrective exercises," says Fittest PR's Burton. Stats from sportswatch makers Garmin show that Pilates, breathwork and yoga are the fastest-growing activities among users, while the popular mobility app Pliability (formerly Romwod) recently rebranded to extend its remit beyond CrossFit. Recovery tools from brands such as Hyperice and Therabody are already popping up in gyms' designated recovery zones.
18. Gyms Will Be Social Hubs
"Gyms have created an avenue for social connection that serves people who'd otherwise be forced into drinking and 'going out-out' when they don't truly want to," says Tracey. An increasing number of spaces are looking to boost their footfall through events such as talks, competitions and workouts soundtracked by live DJ sets. Fitness retailers are also placing kit sales second to customer experiences, including group workouts and seminars. "The real purpose of our store is to cultivate the Gymshark community," said CEO Ben Francis when his clothing brand opened its first bricks-and-mortar shop. Meanwhile, Berlin export John Reed hosts comedy nights and sells clothing and vinyl records on its gym floor.
19. You'll Track More Than Just Fitness
Kilojoules and mileage? Mere entry-level metrics. "We're getting more requests for features related to heart health," notes Whoop's Ahmed; expect to see trackers offering additional insights into respiratory rate and blood oxygen. There's also a rising demand for at-home blood and urine tests. Professor Tim Spector's service Zoe – which scores foods according to their impact on biomarkers – had a waiting list of 220k people. McGroarty also points to new start-ups offering male fertility tests, including Kindly.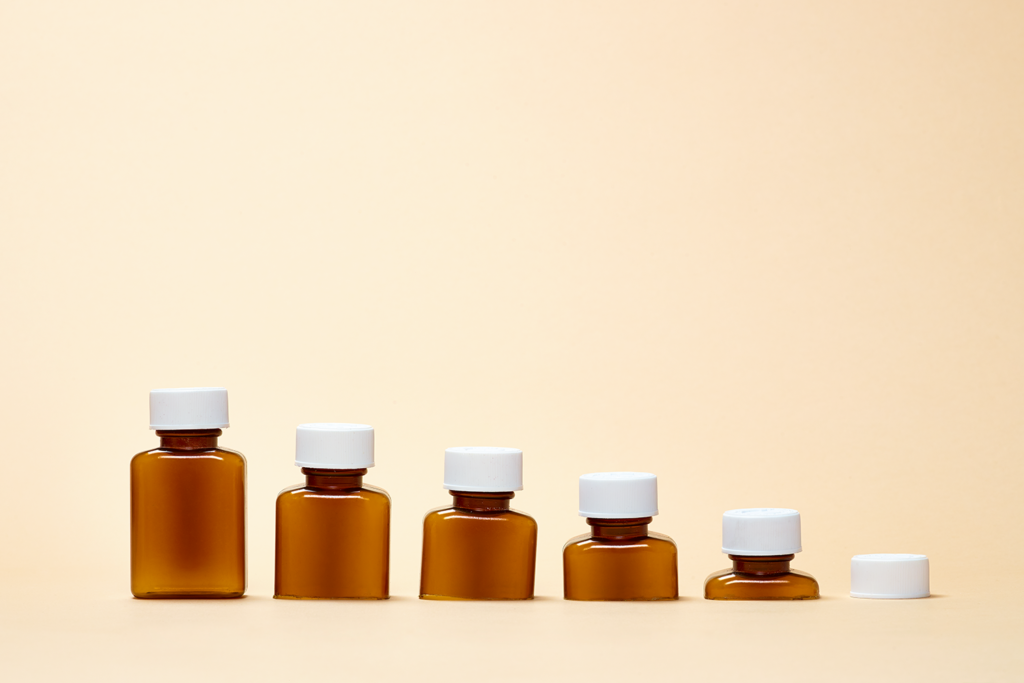 20. You'll Try What's Tested
"The wellness consumer emerging from the pandemic is very different from the consumer of 2019," says McGroarty, who points to a trend of cautiousness and away from trend-led solutions. "People are demanding more evidence and credible experts. And brands are dialling down the absurd wellness marketing claims." Probiotic company Seed has its own scientific board, populated by doctors and researchers, while personalised supp company Viome advertises its work with experts at Harvard, Stanford and MIT. Soong's Form has two resident nutrition consultants. Just watch out for medical-washing, in which evidence of efficacy is overstated.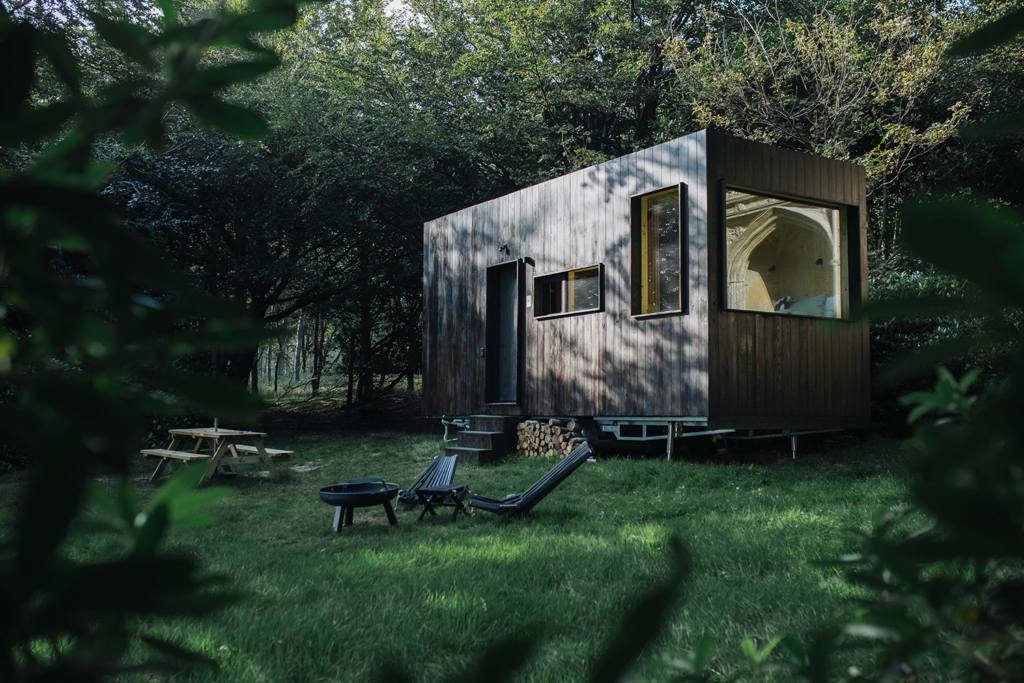 21. You'll Detox Your Digital Life. For Real This Time
Our potential for internet addiction has been a concern for more than two decades (psychologist Dr Kimberly Young wrote the cautionary guide Caught In The Net in 1998). But when a man such as Joe Wicks – who built his empire off the back of social media – announces to his 4.5m Insta followers that his phone is "the source of almost every single negative emotion I feel", it's a sign that a break is needed. Next year, we'll see a rise in the use of social media-blocking apps such as Freedom, and an increased interest in wifi-free holidays. Form's Soong recommends Unyoked, expanding in Australia, which offers "quality outdoor experiences" with a focus on improving mental health. Meanwhile, Unplugged offers off-grid trips in which guests pop their devices in a lockbox for three days.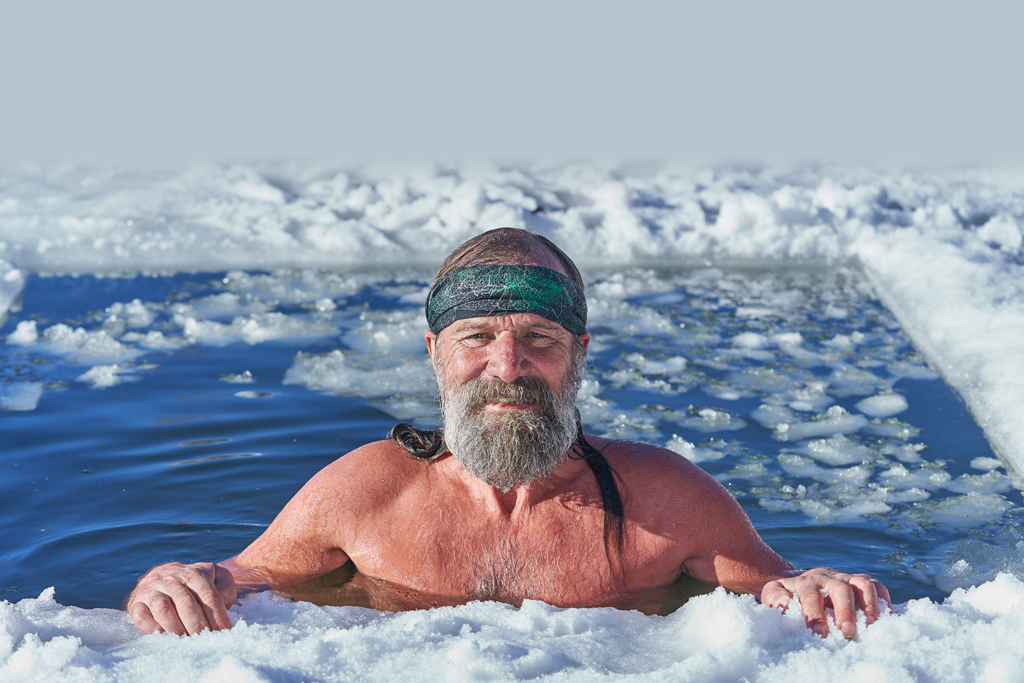 22. You'll Take On The Ice Barrel Challenge
Among serious health nerds, ice baths have been cool for a while, but the next 12 months will see the mainstream fitness-sphere awash with them. Last year introduced cold-water guru Wim Hof to a new audience with the reality show Freeze The Fear, while a tub full of ice cubes in the back garden is the latest home-gym flex for Instagram fitness influencers. Harry Styles is a convert, too. Want to give this a go yourself? PlusLife (pluslifehealth.com.au) provides home baths that chill down to 3°C – no need for bags and bags of ice every time you're keen to speed up recovery.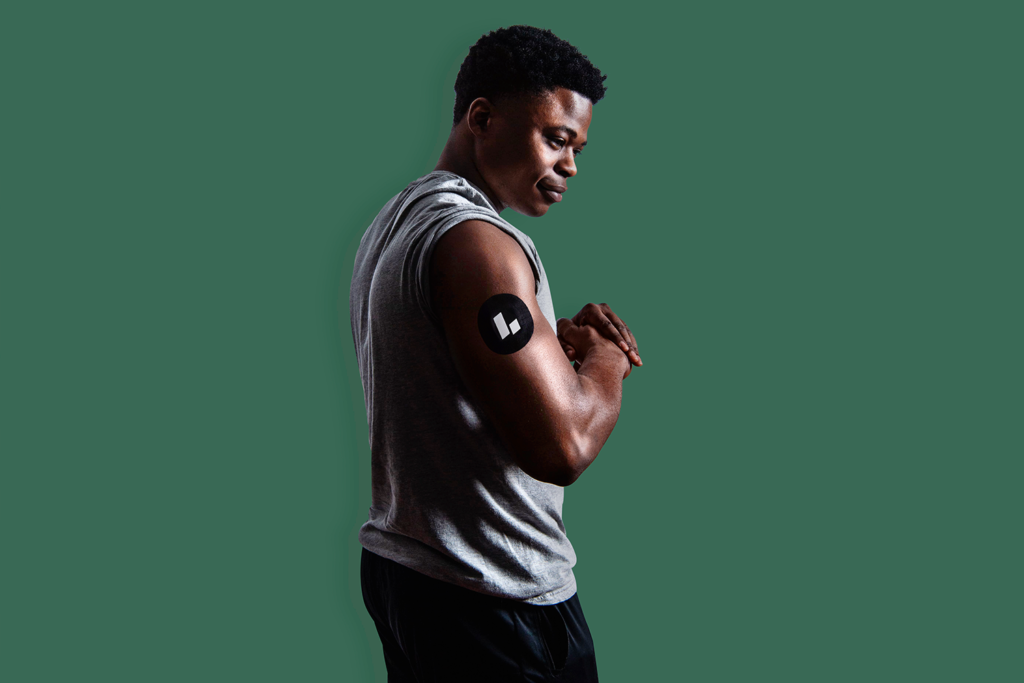 23. You'll Fuel Up With Pinpoint Accuracy
"There is an emphasis on using personal data to adopt a proactive approach to health," says Burton. Tracking blood glucose is an area of interest. Continuous glucose monitors (CGM) have evolved beyond tools to manage diabetes, entering consumer wellness. Levels Health leverages CGM tech to give real-time insights into how your diet affects your metabolic health. Newcomers Ultrahuman has released a metabolism-tracking ring which works with the brand's glucose-monitoring platform to give detailed data.
Photography: Patrice De Villiers. Food Styling: Val McArthur. Additional photography: HYROX; Jobe Lawrenson; Studio 33; Charlie Surbey; Philip Haynes; Pasco Photography; BBC/Hungry Bear Media/Pete Dadds; Courtesy of Level; Sun Lee.