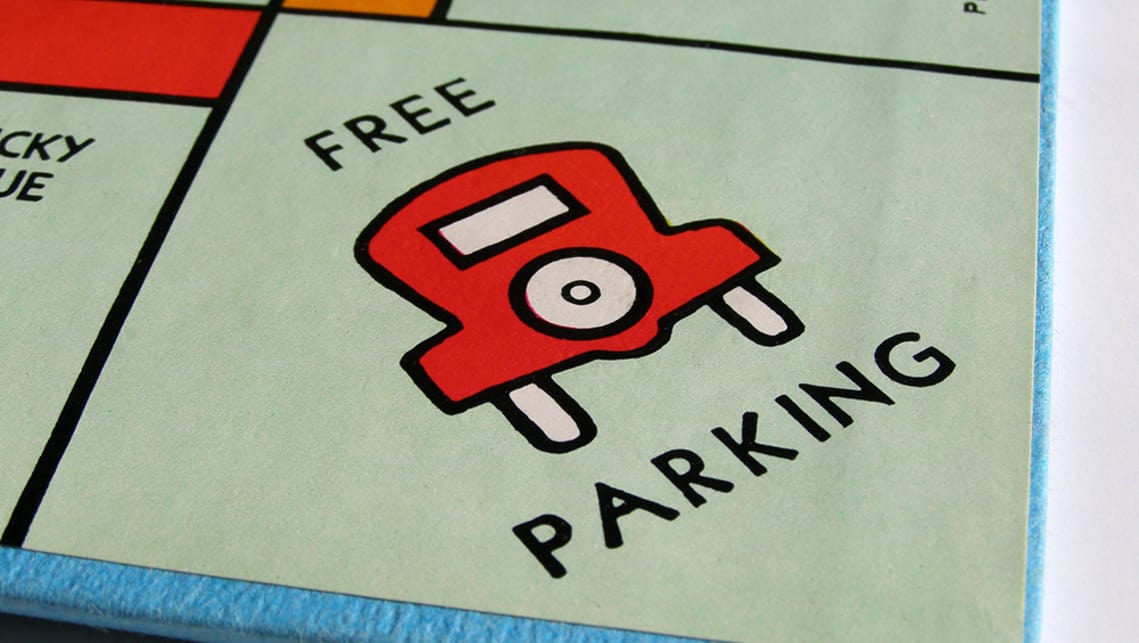 In an ideal world we'd all be riding buses and trains to our city jobs, arriving free from the stress of traffic and parking and ready to go about being productive members of society. But for many of us, the reality just isn't that simple.
For one, most of our cities are so poorly connected that buses and trains cover only a sliver of the population, and those fortunate few that do have an easy public transport option end up sardined into crowded carriages, faces pressed into sweaty armpits as they rattle and sway their way into town.
The rest of us? We drive. And most would think the daily death match that is peak-hour (despite it lasting several) traffic is the hardest part of commuting, but it's not even close. See, once you've finally battled and barged your way along the clogged arteries that form Australia's road network, the real fun begins: finding a parking spot.
There was once a time, of course, when parking spots weren't the hen's-tooth-rare things they are today, but a war waged on cars across our capital cities has seen on-street parking all but disappear, with those spots replaced by loading zones, car-share areas, bike lanes or just removed completely. In fact, venture closer than the outer ring of most of our cities and even paid street parking vanishes.
"A single car spot on Bond Street in the CBD hit the market wearing a whopping $400k price tag."
And that leaves you at the mercy of parking stations, multi-story money pits that charge more per hour than most medical professionals. A 2015 study by motoring group the RACQ found it cost an average $15.03 per 30 minutes of off-road parking in Brisbane's CBD, $13.56 in Sydney and $10.71 in Melbourne. Stay an hour, and those prices jump to $27.63 in Brisbane, $27.60 in Sydney and $19.47 in Melbourne.
But Australia's parking problem capital is undoubtedly Sydney – a place where things have gotten so bad people are shelling out unthinkable sums for spots close to the middle of town. Last year, for example, a single car spot on Bond Street in the CBD hit the market wearing a whopping $400k price tag.
Yet there are ways to ensure you can bag yourself a parking spot that won't require taking out a mortgage. Here's our four top tips for finding cheap parking in the CBD.
Early bird gets the worm (and the discount)
Most city-based parking stations offer an early-bird special, which usually involves entering the lot before a particular time in the morning and leaving after a certain time in the afternoon.
The discounts can be massive (think $30 a day instead of per hour) and, in real terms, the conditions aren't even that onerous. The one closest to the CarsGuide offices, for example, requires entry before 9.30am and departure after 3.30pm – which most of us do every single day without even trying.
Be warned, though: should an emergency crop up that sees you having to move your car early, be prepared to pay the full whack.
Shop around
While some cities around the world have a kind of unofficial fixed price for city parking, Australia – and Sydney especially – prefers to play the parking station lottery. It is not uncommon for parking stations to not display a pricing card until you've already driven right up to the entry point (in the hope you'll give up and pay whatever exorbitant fee they're charging), and that makes it very difficult to compare prices between stations. But the differences can be staggering. We've seen pricing jump from $10 to $39 per hour within a block or two.
Most major parking stations will display their pricing online, though, so shop around before you head into the city to find your cheapest option.
Get technical
Technology is your friend when hunting down a parking space. Sites like Parkopediaallow you to enter your destination Australia-wide, and will then list available on- and off-street parking, along with prices, to help you plan your trip.
Parkhound offers a similar service, but allows users to include their own parking spots for rent. Some city councils will also list parking prices, and some of the bigger parking chains (like Secure Parking) list all their prices online.
Go private
Parking company Divvy (which connects drivers with unused parking spaces in apartment blocks and commercial offices) estimates there's as many as 5,000 private car spots currently going unused in the Sydney CBD alone – a fact plenty have now grown wise to.
Sites like Gumtree are loaded with parking spots to rent on a per-month basis right across Australia, while companies like Divvy have hundreds of listings across Sydney.
If you're going to be using a spot every day, then paying a monthly fee for unlimited access could end up being a whole lot cheaper than using official parking garages.
This article originally appeared on CarsGuide.