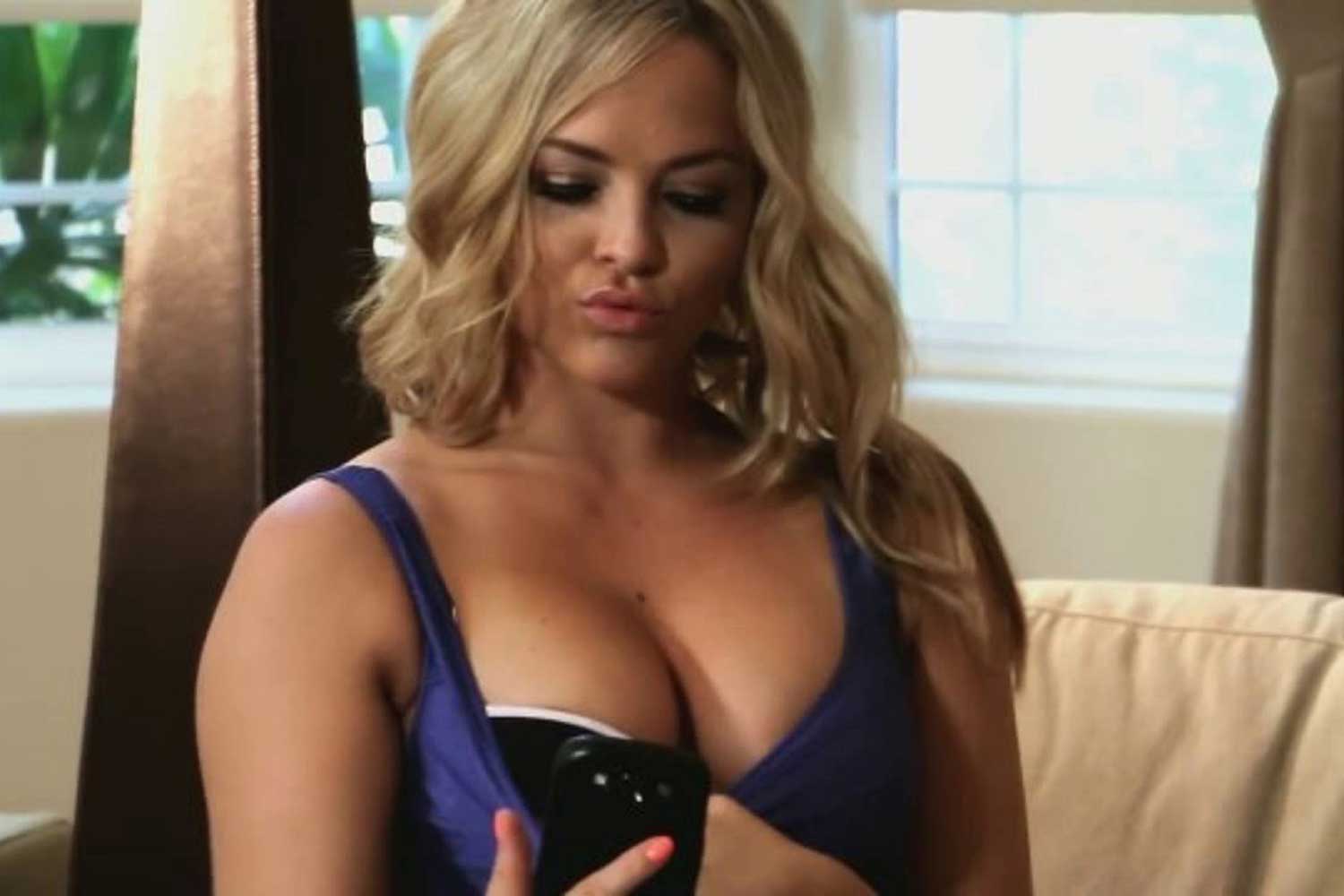 Naturally, unless a girl is into you, penises aren't the most appealing thing. Unlike female assets, the opposite sex won't always get turned on by a random dick pic. That means when it comes to sexting, not only is it wise to be cautious when thinking about sending your genitalia, but also making sure you capture the most aesthetic angle is extremely important.
Luckily for us, women of Reddit have shared a bit of insight into what makes a great dick pic – yes, when you're on the same page with your partner, they'll get especially excited by seeing your Johnson with a little teaser of what's to come later in the night.
According to users of the popular opinion-sharing site, highlighting your best features is the trick.
RELATED: Q&A: How Can I Make My Penis Thicker (Safely)?
One redditer, carbley notes that "I personally prefer dick pics to show the torso. Seeing the 'V'of your lower abdomen and abs are lot more attractive to me than a super close pic of your dick and balls."
Another subscriber agrees: "This! Nothing sexy about seeing a close up of the head and then a burry something. I want to see the thighs, abs that V…the overall package is what's much more intriguing."
While most agree that scenery such as good rig behind it your porksword will do the trick, angle is also crucial.
"Accentuate your best features. If your dick is impressive enough to stand (heh) on its own, you don't need that much more to at least get some attention. If you have nice abs, or arms, get more of that in the frame. Try an angle from more of the front of you than just what you see when you look down at yourself," writes explodinganyway.
RELATED: Science Reveals The Average Penis Size. How Do You Stack Up?
Meanwhile, others suggest not to take yourself too seriously – although we're not entirely sure of this one.
"Showing some nice thighs, lower abdomen. Maybe kind of sticking out of nice underwear. Or something artistic – ridiculously so, composed with flowers or sex toys or something. The artistic nude is hot," comments bruvwhyplz.
If you're unsure whether you've got the goods, don't be insecure, studies have shown that sex with a small penis can give women more pleasure.