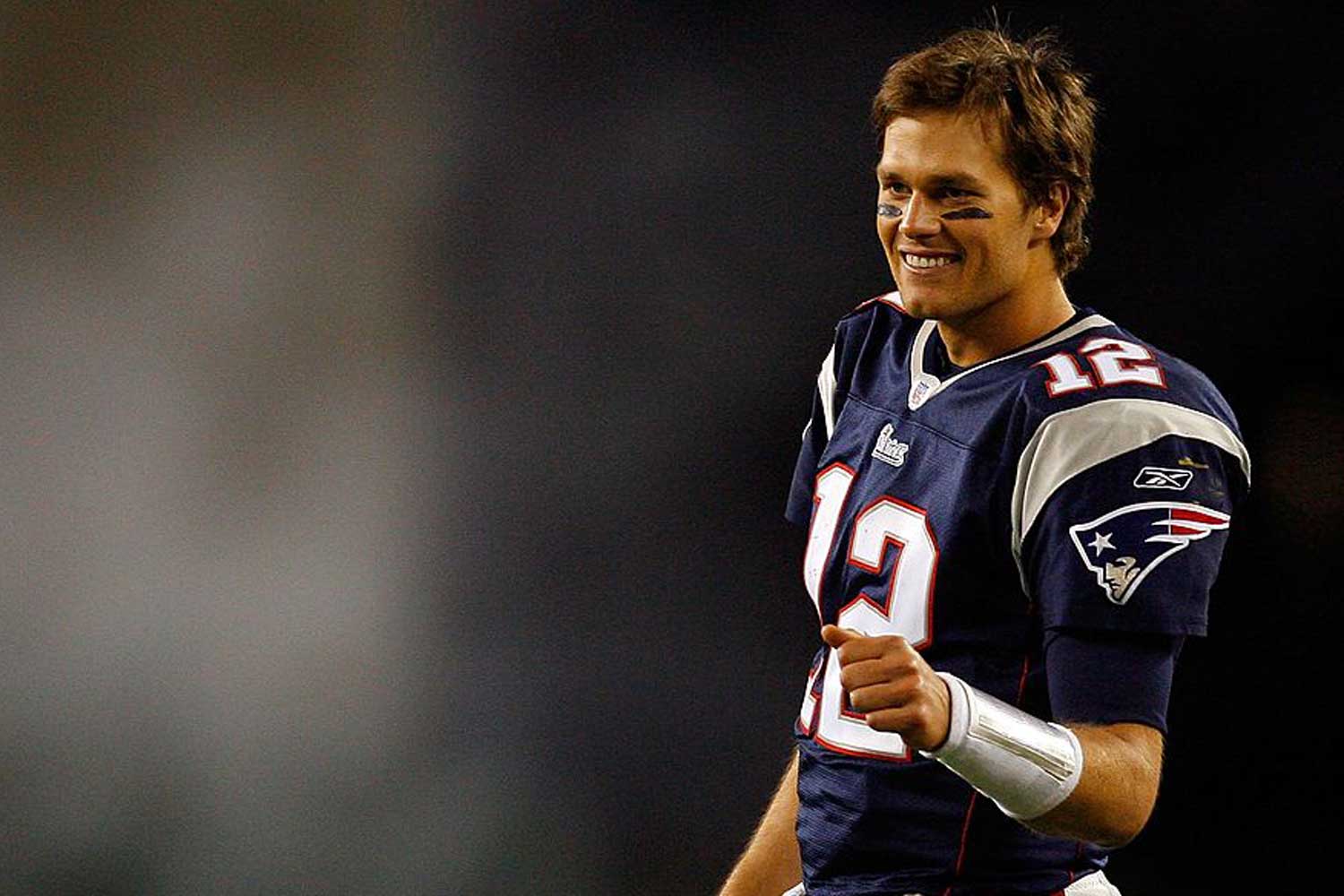 Tom Brady turned 42 last week. The week before, he reported to his 20th Patriots training camp—the team he's been the starting quarterback for since 2001 (he was drafted when Bill Clinton was still in office). Brady's ascension to all-time great takes only a few stats to summarise: a sixth round draft pick who is now a six-time Super Bowl champion (record), a 16-time division champion (record), and a 14-time Pro Bowler (tied … for the record).
Before training camp number 20, number 12 spent part of July at a friend's house in the Bahamas. The house lies on a private stretch of a remote island that attracts other notables like Michael Jordan (the two occasionally play golf—just a couple GOATS on the course).
Brady's Bahamas beach house is near a fully-loaded gym and a practice field. Even though Brady says he's "on vacation," the truth is that his Bahamas stay doubles as pre-training camp boot-camp.
"I'm doing a lot of chillin'," Brady tells Men's Health. "But I also like to get my workouts in." Brady works out here with his trainer and cofounder of his company, TB12, Alex Guerrero. Workouts begin on the message table for deep muscle work. Brady then picks up a resistance band and completes various movement drills including squats, lunges, and planks. He then returns to the message table. The philosophy is "pliability"—a word scrawled across Brady's shirt and baked into TB12.
Watch Brady's workout below
For solo muscle work, Brady says he takes his pliability roller on the road. "I use it always before my workouts—which is critical—and then always right after," he says.
Brady says he tries to get in four or five workouts each week now, including a variety of banded-shoulder exercises—the kind you might see a pitcher pump out in the bullpen. Brady's favourite piece of equipment: "the butt blaster." Why? "Because it blasts my butt!" (He says his glutes are his "engine"; "that's what I need more of.")
Brady jokes that the greatest obstacle to staying in shape at 40 is handling his kids. But even with Sunday morning pancakes with the kids, Brady exercises guru-like kitchen discipline.
In the Bahamas, his fridge is stocked with fruit—grapes, blueberries, apples, pears, bananas—and veggies cucumbers, kale, and spinach. Cabinets are full of protein, recovery fluids, and TB12 electrolytes that he adds to his water—"just a little squirt." The only fruit staple that's definitely not in Brady's fridge is … the strawberry. "Colour, smell, taste, look …" Brady pauses. He hates strawberries.
The culinary key to Brady's gameday success: A smoothie and an almond butter and jelly sandwich.
Cheat day? Don't even get Brady started about that nonsense.
This article originally appeared on Men's Health