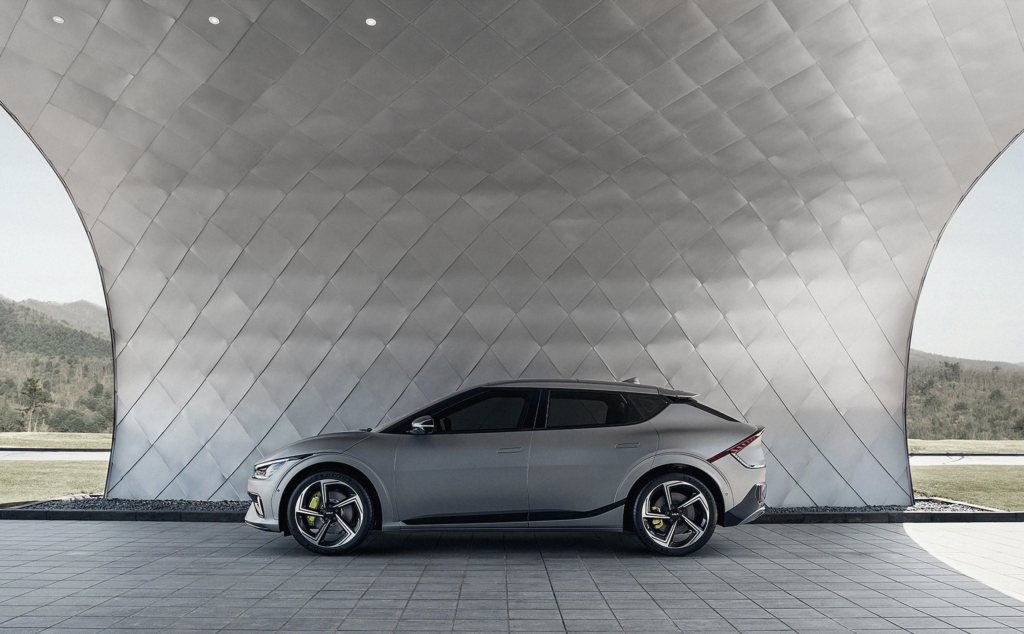 A FEW DAYS ago, my algorithm fed me the most incredible live performance I had seen in a while. It was a clip of South Korean superstar Psy's most recent stadium tour. The crowd was enormous, the vibes stratospheric, my FOMO palpable. As the 45-year-old rapper explodes into the chorus of 'Gangnam Style', hundreds of thousands of people are seen dancing and screaming, the superstar himself bursting with the energy of three Jack Blacks. Don't come for me, but I've also watched endless clips of Beyoncé's Renaissance Tour, and I'm yet to see Queen B match the energy Psy commands in this show; I struggle to think of a single Western artist who could.
I've chosen to mention Psy, over BTS or BLACKPINK because he is the OG K-pop star, the one who got the Western world hooked on the infectiousness of K-pop eleven years ago. 'Gangnam Style' started a cultural phenomenon that pushed K-pop, and eventually, with the help of other innovative Korean creatives, K-culture to the global mainstream, showing the English-speaking world how much energy, creativity, storytelling and passion was bubbling away in the small, but industrious country. Today, we cannot get enough, and the K-Wave or "Hallyu" has swept across the upper echelons of food, film, fashion, music, luxury, beauty, literature, and art. Now, it's coming to design.
The story behind how South Korea exported culture, is quite remarkable, enviable even. Under the shadow of the 1997 Asian financial crisis, the country found success via the manufacturing of affordable cars and consumer electronics. But as its wealth and consumer tastes matured, so did a desire to differentiate itself from its neighbours, and the Korean government started to recognise the potential for culture to become another successful export—particularly as a means to define its presence, independence and national identity within the wider global community. Today, according to the South Korean Ministry of Culture, Sports and Tourism, the export of cultural entertainment products accounts for some $18.7 billion, and President Yoon Suk Yeol hopes to double that by 2027. In an increasingly digialised world, it was only a matter of time before Korea's original physical exports started to borrow from and merge with its cultural properties.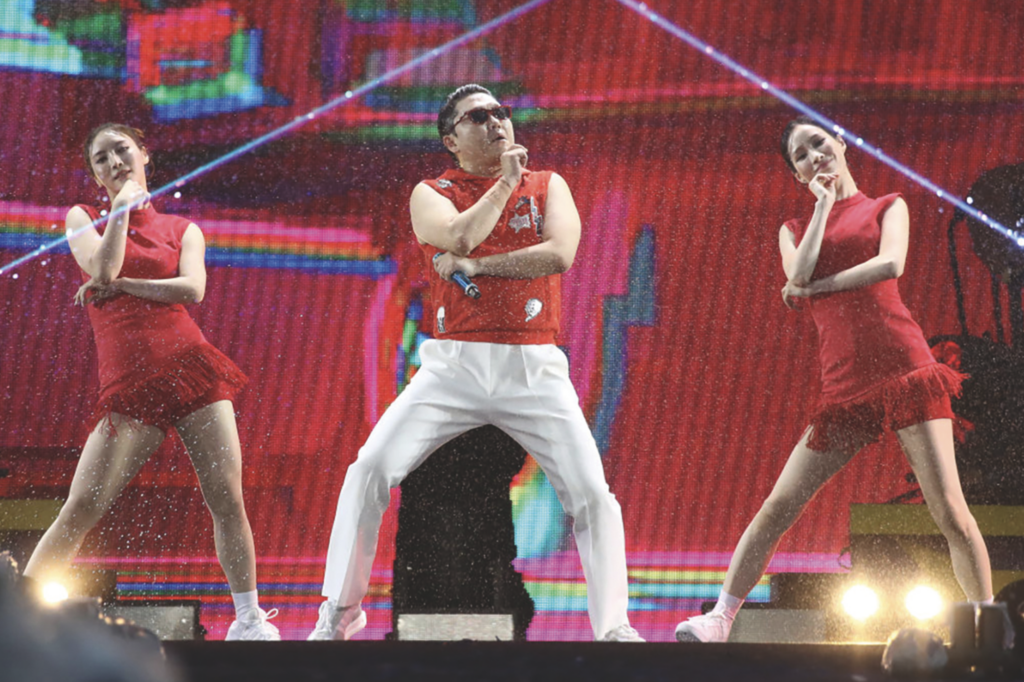 In her book, Make Break Remix: The Rise of K-Style, Fiona Bae defines K-style as "a bold and brave attitude pioneered by young Koreans, remixing everything they find to be cool with zero inhibition". She writes that K-style breaks out of traditionally oppressive social constraints to celebrate newfound confidence, pride and independence. The rebellious nature of K-style found fandom among youth in the West due to the way it combines the nostalgic and the futuristic, and as Bae says, "In a world where the boundaries between originality and copying are increasingly blurry, the mix created by K-style can lead to a 'new authenticity'."
So what has this got to do with the car you see on these pages? Because culture and industrial design, particularly when we look at the history of the automobile, are intertwined—you don't have to be a car person to notice how automotive design, a moving form of art and architecture, helps shape the world around us.
Every major country invested in automotive manufacturing has sold us a slice of its national identity: the Italians sold romance and beauty, the Germans cornered modernism and austerity and the Americans are still making the biggest and brashest cars on the planet. Even the one time New Zealand made a car, the Trekka, it was a rough and kind of something familiar, but there is always charming, no-fuss off-roader rooted in utility. Today, everybody is talking about Hyundai and Kia or at least the evolution of these brands. No longer just creating mass-market people movers, Korean car companies are designing cars that capture the moment, that speak to the digital natives of the world, and are doing so with the same creativity, confidence and contradictory attitude found in K-Style.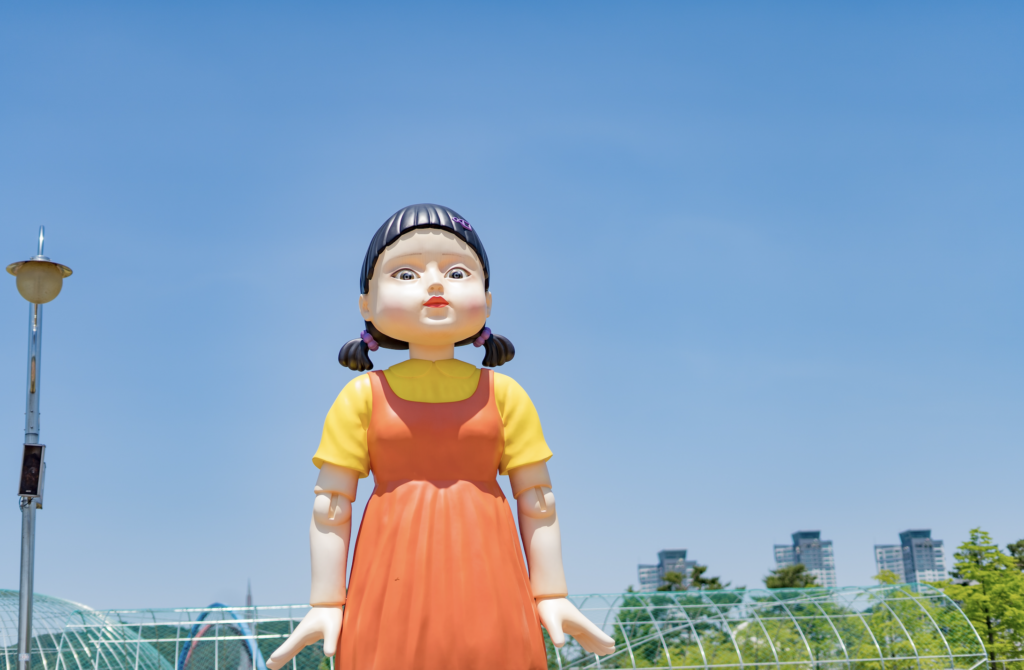 "You know, I didn't come to Korea for nothing," laughs Jochen Paesen, Kia's VP of interior design, who hails from Belgium. "I felt it was the right place to be. Where we can act fast, question things and have a positive approach to the new. There's a mindset here of creating something new, doing something different, not being afraid of technology but actually running with it and seeing where that takes you. That's what makes Korea so exciting right now."
Paeson points to country's thriving arts scene as an example of the depth and nuance inherent in the nation's cultural exports. "What strikes me in Korea is if you look at Korean cinema, documentaries or art, you get this very serious, very deep meaning. But there's always a sense of humour—there's always contrast. There are always two worlds that somehow weave in and out of each other. That's how I see culture and creativity here, and when it comes to design—and you see this in music and fashion too—there's an influence coming from abroad, but it gets digested and rolled into its own thing. So it might start with something familiar, but there is always something surprising made out of it."
Karim Habib, senior VP and head of Kia design agrees, praising the depth of the talent pool his company is able to draw on. "I think a lot of it has to do with education," offers Habib, also an expat. "If I look at the maturity of the designers coming out of the schools, they're on another level. So we have access to a great talent pool; and, combined with a culture of design within the Hyundai-Kia group, that allows us to push the boundaries."
Evidenced by its latest models, especially the new all-electric EV6 and EV9, Kia has positioned itself as a design leader for a new world. EV9, for example, looks extraordinary—like a digital render dropped into the physical world. Its interior is soft, serene; designed to feel 'social' and importantly, for being lived in. Modern-day automotive interior tropes—like high-shine piano black or leather, for example—have been replaced with soft, muted fabrics and recycled materials.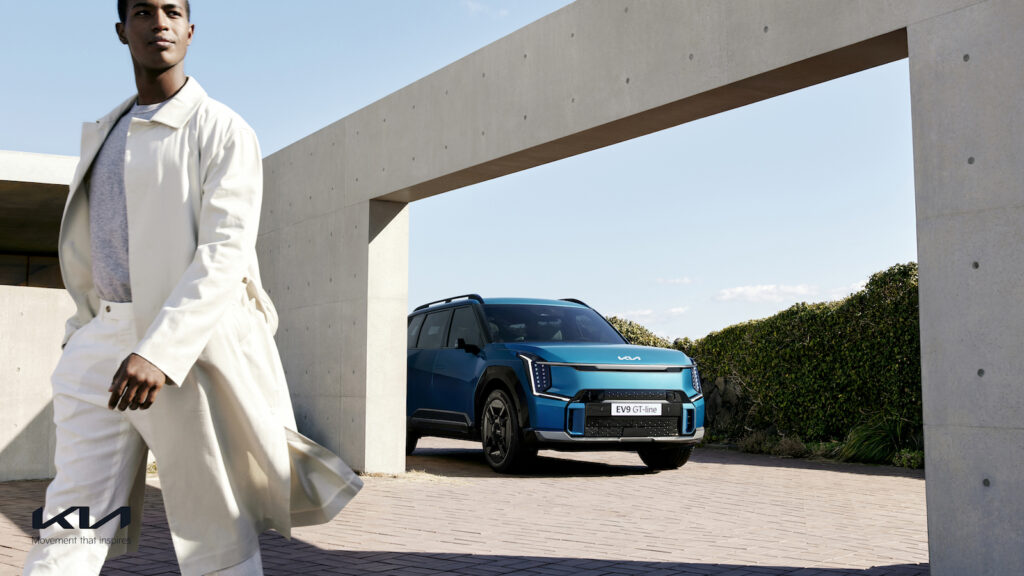 Where Kia is landing is refreshing because its products are unlike anything the Germans, Italians or British are doing and it's fresher than the cars coming out of Japan, where some brands are still seemingly bound by their own past brand DNA. All this is part of a new design ethos, "Opposites United", which Kia presented to the public at Milan Design Week earlier this year, and without a car in sight—an interesting move for an auto company. Instead, the showcase was an immersive digitised contemporary art show that celebrated contradictions.
"I've always been interested in the messiness of life, the contrast to the pure and clean," says Habib. "Korea right now, it is pretty unbelievable. There is this energy that is shifting and a big contrast between generations. It's something I didn't quite understand at the beginning, but I got to know and understand more and more." One of the concepts Habib and his team are exploring is called 'tension for serenity', which embraces all of life's complexities. It's one of a handful of concepts that are inspired by the chaos and calm of Seoul, as well as the city's constant resilience in a rapidly changing and technological world. "I would never have thought of that anywhere else," he says. "Living in Europe for the last 20 years, you often think of minimalism, you think of Bauhaus. But once you go to Asia, you're exposed to a different kind of minimalism. It's completely different. And that's what got me interested in that idea of energy or tension."
This is where the process of futuristic remixing happens and where Kia is heading design-wise; framing the old ways of minimalism—a design ethos that dates back to the '50s—as something the car industry needs to move on from. This is particularly important as the company looks to usher in a new era of digitalisation and grapples with the challenge of introducing technology that is at risk of being clinical, into the messy, creative, dynamic human world.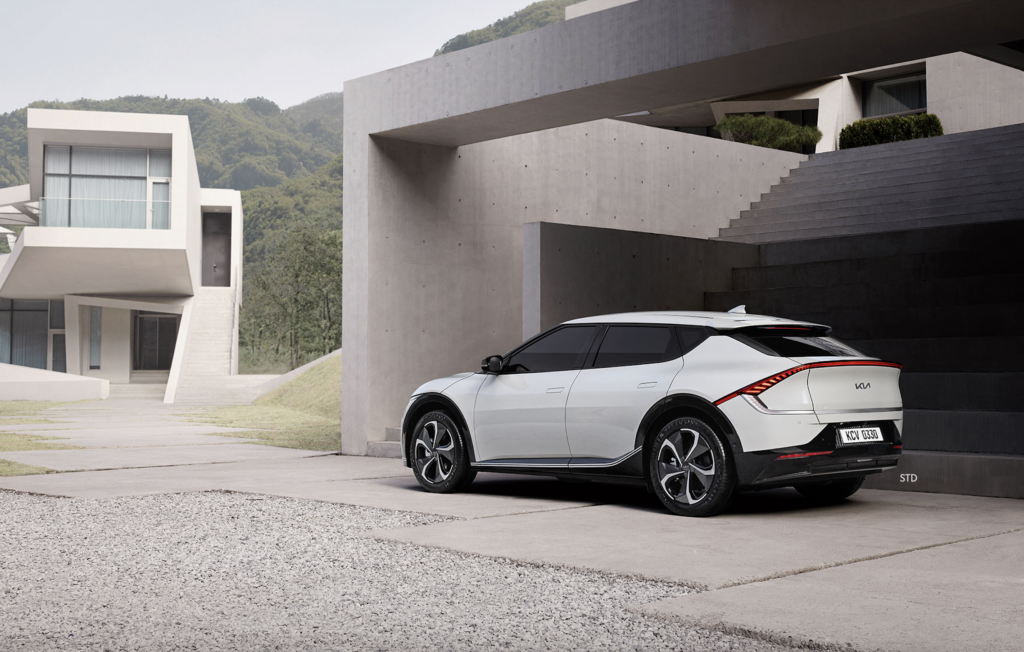 "This is how we deal with minimalism," says Habib, in a matter-of-fact manner. "If you think of Bauhaus and minimalism, it basically started in the West. It was about industrial process, simplifying the process, getting rid of ornament to make design quality more available to the masses. But out of that, came a kind of fetishism for the machine or cleanliness that can be interpreted as cold—and it can be great design in certain cases. But I don't think it's what we should do. We are a mass market manufacturer, we do products for families. So that clinical feeling is not what we want, that's why there's a problem to be addressed."
Every manufacturer right now is considering its car of the future—and often it's the luxury marques who make the most noise. But with the Hyundai-Kia group producing upwards of seven million cars per year, it's in volume that influence is really felt, from consumer to suppliers to government policies. It's also why the Korean group, which has cars in over 160 markets worldwide, will be closely watched by its competitors in the coming years. "It's a super exciting time to be in car design," says Paesen. "We have some big questions that are not answered yet—mobility, connected cars, electrification, sustainability—all of these things will have major impacts and ten years ago, that wasn't the case."
Back then, auto design was focused largely on styling rather than with an eye toward technological and environmental changes that will reshape global urban landscapes. "How can we continue to improve? Nobody in the industry has the answer. But when you put all of those things together, it's pretty exciting to try and find a solution, and continue to create vehicles—and in the broader sense, mobility devices and services—that bring a new emotion to it all."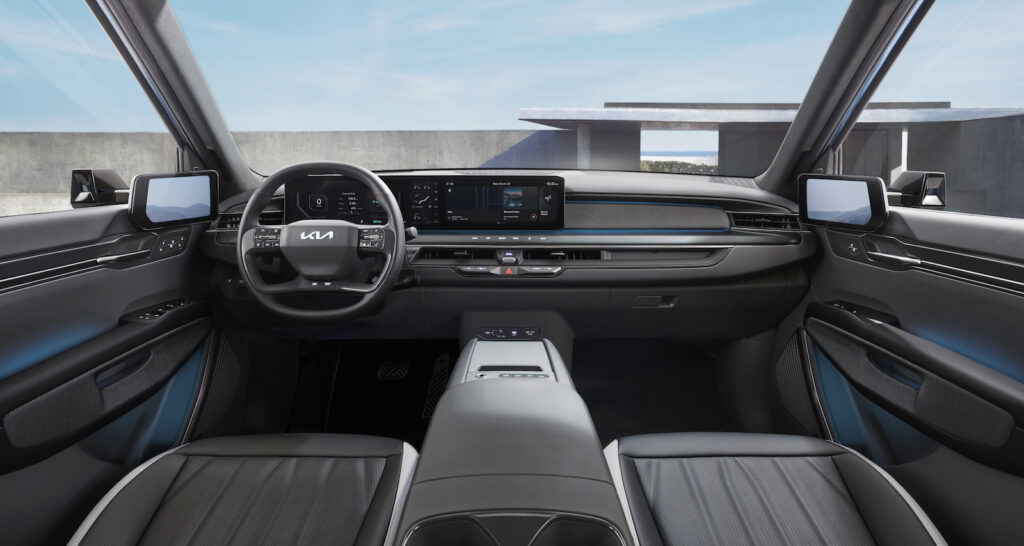 This story appears in the September 2023 print issue of Esquire Australia, on sale October 19. Subscribe here.